Guys! Thank you so much for all of your support and excitement about our new Ultimate Grill Guide! It's been a blast seeing so many of you already loving it, using it and tagging us in your photos. We'll be celebrating all week long on Instagram with some giveaways, so make sure to follow us over there! (@ourbestbites_sara and @ourbestbites_kate). If you haven't check it out yet, click here! All the info to purchase this book is in this link.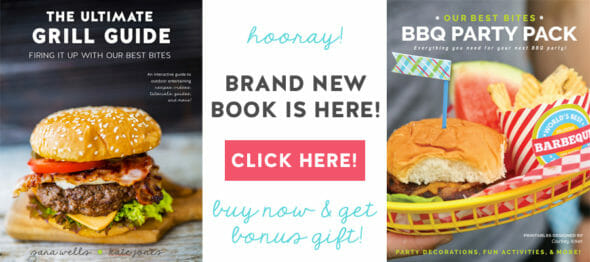 Okay, now let's talk about today's recipe because it's a good one!
When people think about a beef roast, it's often a giant pot roast or prime rib that takes hours too cook and feeds an army with all the fixings. While that's nice sometimes, the majority of the time I just want a quick and easy roast to feed my little family on a weeknight. Enter, the Tri Tip Roast. If you like tri-tip steak, you'll love this roast because it's the same cut of meat (just not cut into individual steaks.) Reasons to love Tri-Tip:
– it's generally a pretty affordable cut
– it's naturally a reasonable size, at 1.5-2lbs
– it works beautifully with any marinade or spice rub
– it cooks in just over 30 minutes
– it's a lean cut, with lower fat that other roasts, yet still really tender and flavorful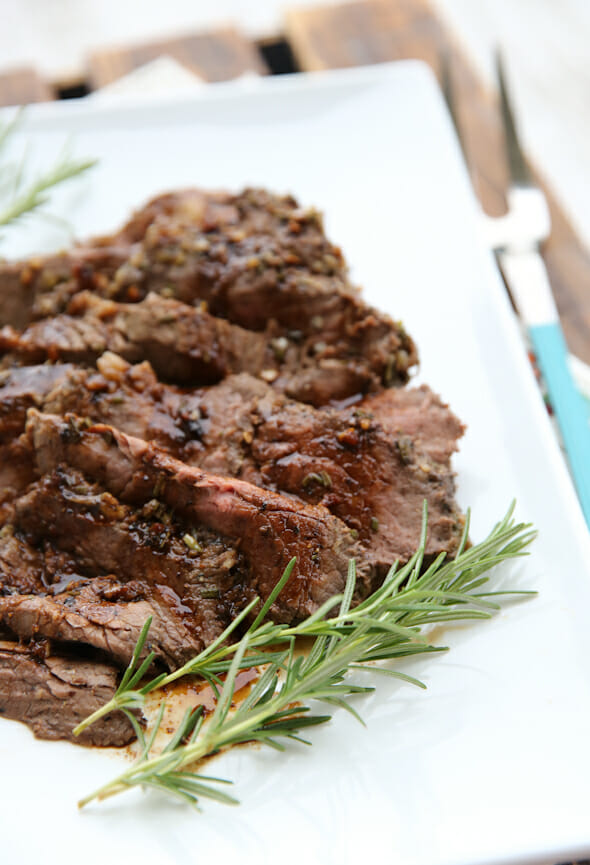 Have I convinced you yet? This is one of my go-to meals on Sundays, with one of my favorite marinades during the summer when my rosemary is going crazy! I combine a little olive oil (I'm using our Rosemary Extra Virgin Olive Oil, which is awesome, here), a little Dijon mustard, Worcestershire sauce, lots of garlic, and some fresh rosemary.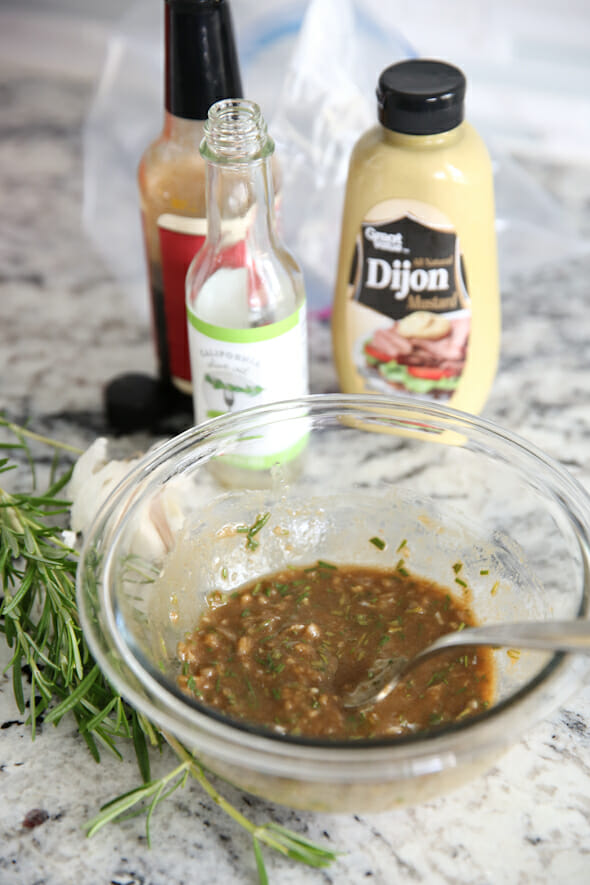 Smother that tri tip with the marinade and let it rest in the fridge for a while.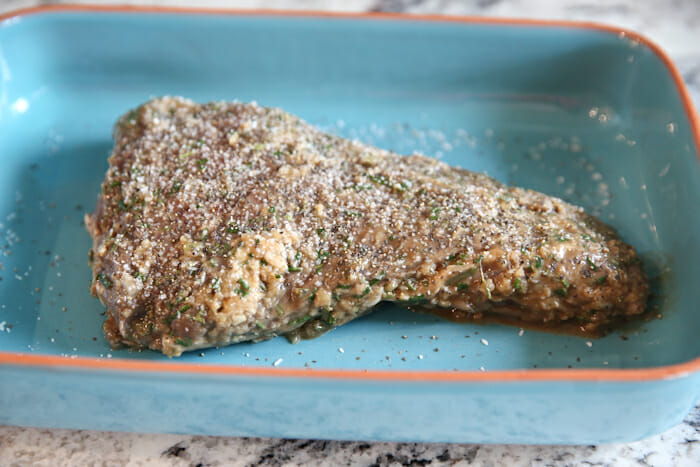 Pop it in the oven and before long, your house will smell amazing and people will come running for dinner before you even tell them it's time for dinner.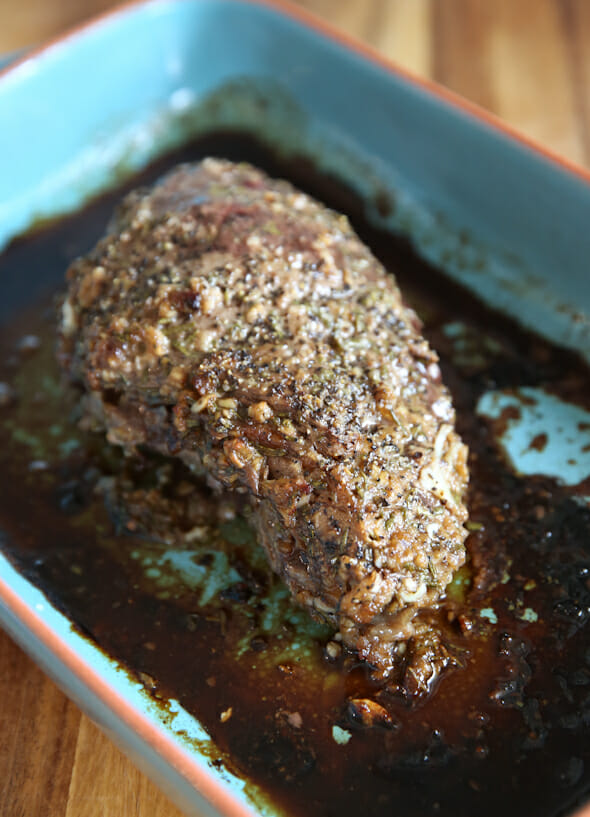 Since tri-tip is a leaner cut, you'll want to make sure to not cook it past medium, and medium-rare is optimal. Definitely use a thermometer so you can get it perfect every time. A Thermapen is my absolute favorite, and well worth the price tag.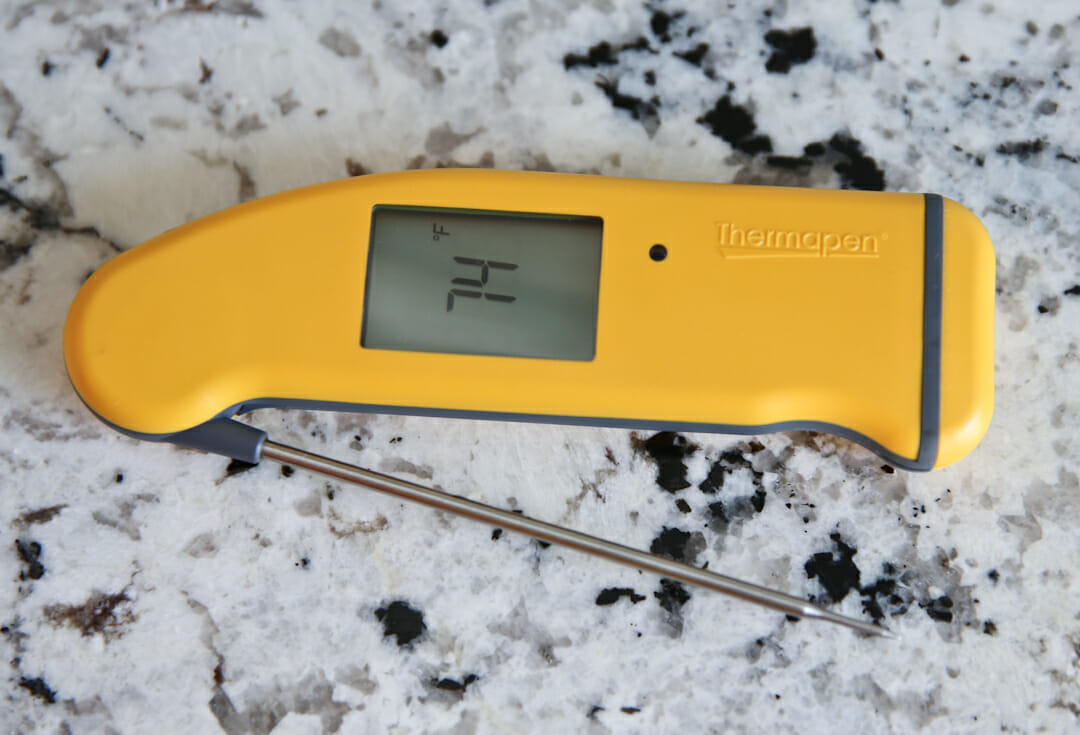 When it comes to meat, you really don't want to play the guessing game. Just use a quality thermometer and cook it exactly to temperature every time!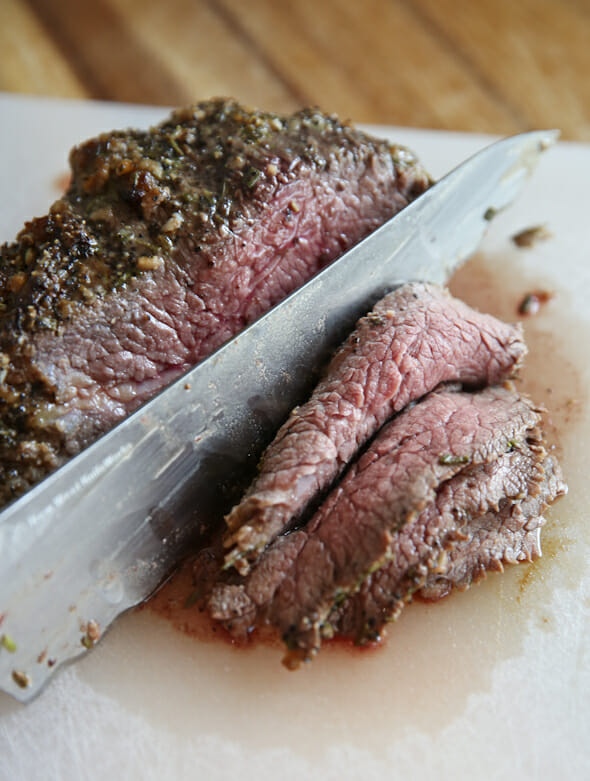 This roast is so flavorful and delicious, with all my favorite flavors. You can also use any pan juices to drizzle over the top, just see my notes in the recipe about that.
Put this one on the menu this week, and tell me what you think!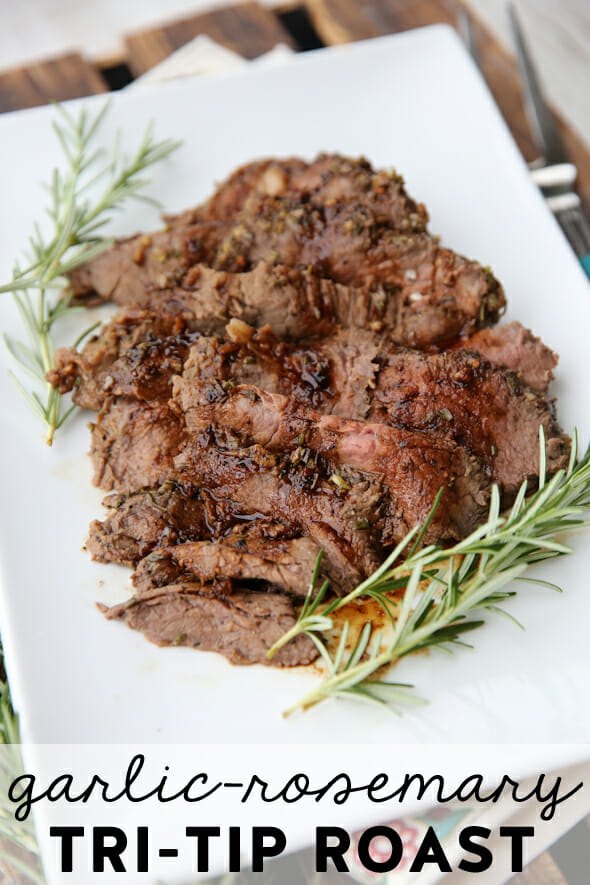 And remember, you can check out our new eBook, The Ultimate Grilling Guide, by clicking here.
Garlic-Rosemary Tri Tip Roast
A delicious marinade for tender, flavorful roast, perfect for Sunday dinner.
Ingredients
1.5-2lb

Tri-Tip Roast

1

tablespoon Worcestershire sauce

1.5

teaspoon dijon

2

tablespoon olive oil

5-6

cloves garlic, minced

1

teaspoon onion powder

2

tablespoons minced fresh rosemary

kosher salt and black pepper
Instructions
Place roast in zip-top bag. In a small bowl, whisk together remaining ingredients except salt and pepper. Pour marinade over roast in bag and smash around to cover all the meat. Place in fridge for 6-8 hours, or up to 24 hours.
Preheat oven to 425 degrees. Place roast in shallow baking pan and sprinkle with kosher salt and black pepper. Roast for 30-40 minutes until an instant-read thermometer registers 135-140 degrees. Remove from oven and tent with foil for 15 minutes. Slice against the grain to serve.
Serves 4-6
This post contains affiliate links.