Okay, I know, I know–it's not even Christmas and I'm already talking about New Year's Eve. I get it. I'm the one who gets super grumpy when school supplies show up in June and Christmas trees start popping up in August at Target. But. It's also the week of Christmas and things are about to get crazy and Sara and I are going to be taking some time off, so we figured we'd let you in on this little deal now because New Year's Eve will be here before you know it.
We've put together an amazing little New Year's Eve pack of recipes, entertaining ideas, and printables.
It has over 40 pages of delicious food, photo booth props, games, and everything you need to make your New Year's Eve party go off without a hitch, whether it's just for adults or if the kids are invited as well.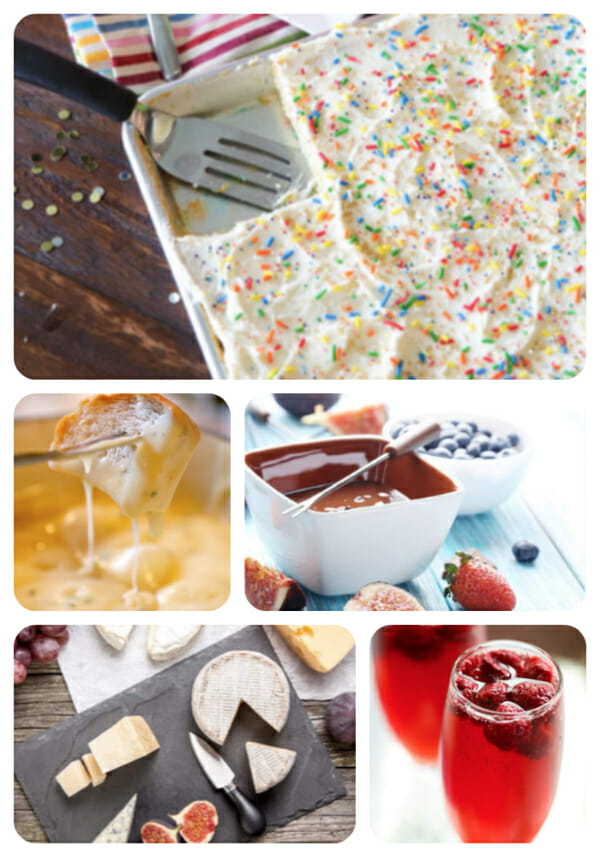 We've got chocolate AND cheese fondue, non-alcoholic drinks, how to make the perfect cheese plate, and an amazing sheet cake all in one place.
Plus, if you've followed Sara's tradition of the New Year's Tree, we've included that, plus tons of printables, jokes, and ideas that will make everything easy!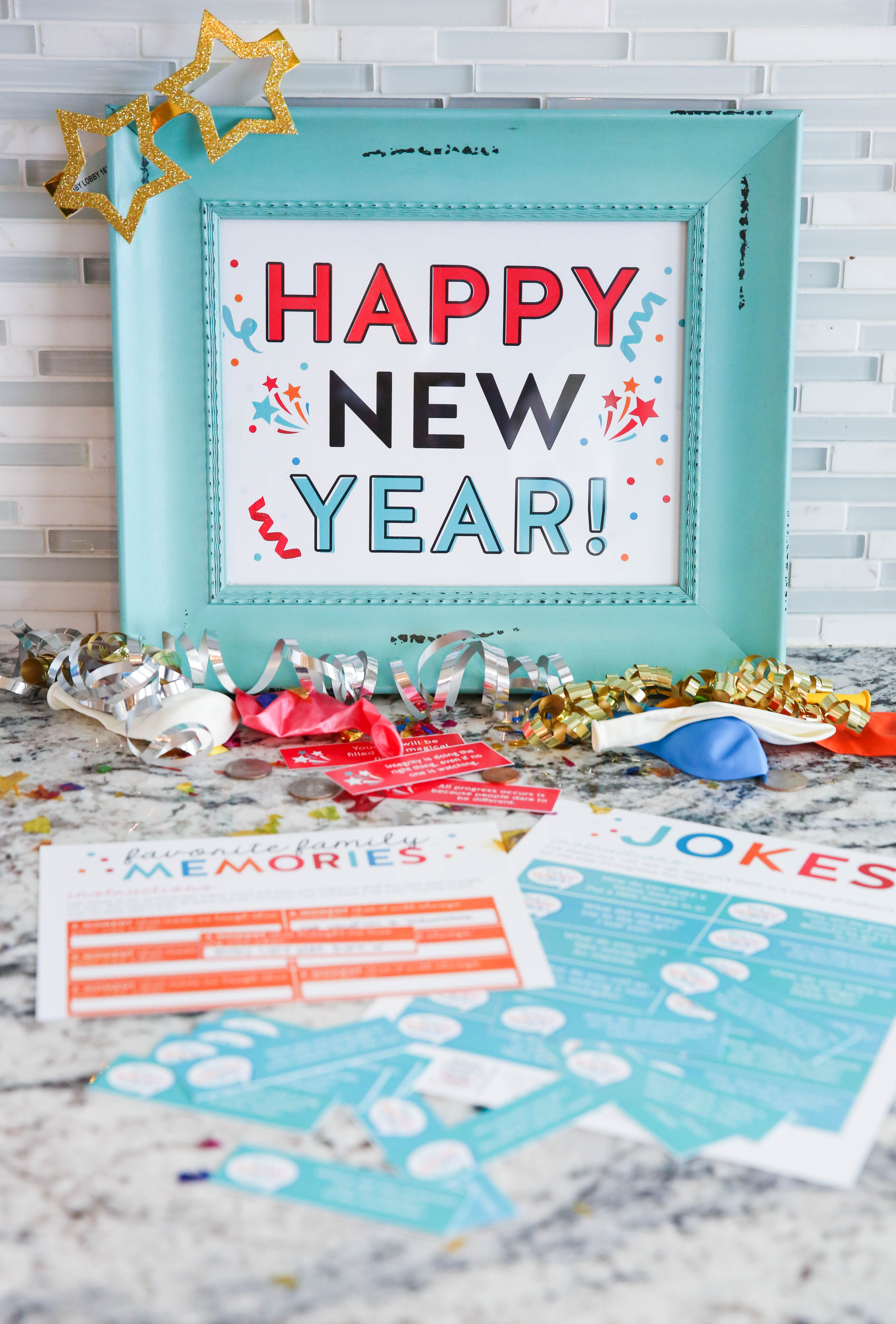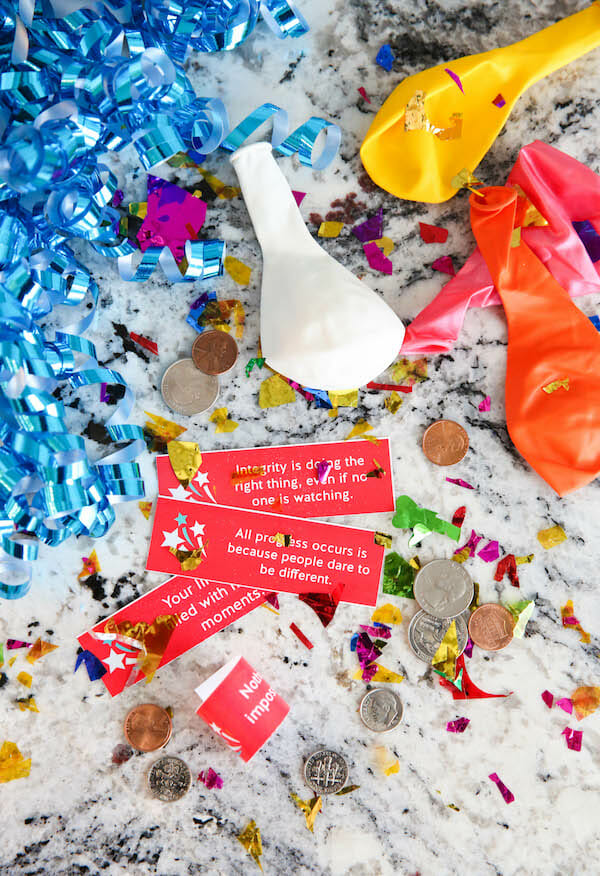 That way, all you have to do is print everything out instead of trying to figure it out yourself!
We also have some adorable photo booth props, so if you've always wanted to have a photobooth, we've got you covered! I've had the best success with having them printed off at a place like Staples and then using rubber cement or spray adhesive to glue them to foam board, then using an X-acto knife to cut them out. They'll basically last forever that way; if you want to make things a little easier, just print them out on cardstock.
You can get all of this awesomeness for $7.99 here. BUT…if you are a newsletter subscriber, (or you sign up right now) you can get it for only $3.99–like, that's half of lunch at Chick-Fil-A! Keep in mind, this pack is going to be available for a limited time only.
If you're already signed up for our newsletter, keep an eye on your inboxes–you should be getting an exclusive link to buy it in the next few weekly newsletters. And if you're not already signed up, you can sign up here–you'll also get 7 free dinner recipes, plus our weekly newsletter and a heads up on anything awesome going on around here (but we won't email you too much because we hate that, too.) After you sign up, you'll be taken to a page where you can make your purchase. And, again, if you'd rather just pay full price and skip the amazing-ness that is our newsletter and exclusive recipes, you can get it here for $7.99.