Happy Cinco de Mayo! I hope you all subscribe to our newsletter so you got my Latin Favorites last week! If not, definitely check out our Latin Index! Also, I totally spelled Mayo wrong in that newsletter, but it's only because I speak Portuguese and that's how we say it (Maio)!
So, this is not Latin but it's flipping amazing. One of our all-time favorites and most popular recipes: Buttermilk Caramel Syrup. This is one of those sneaky recipes that makes it socially acceptable to eat dessert for breakfast.
You're welcome.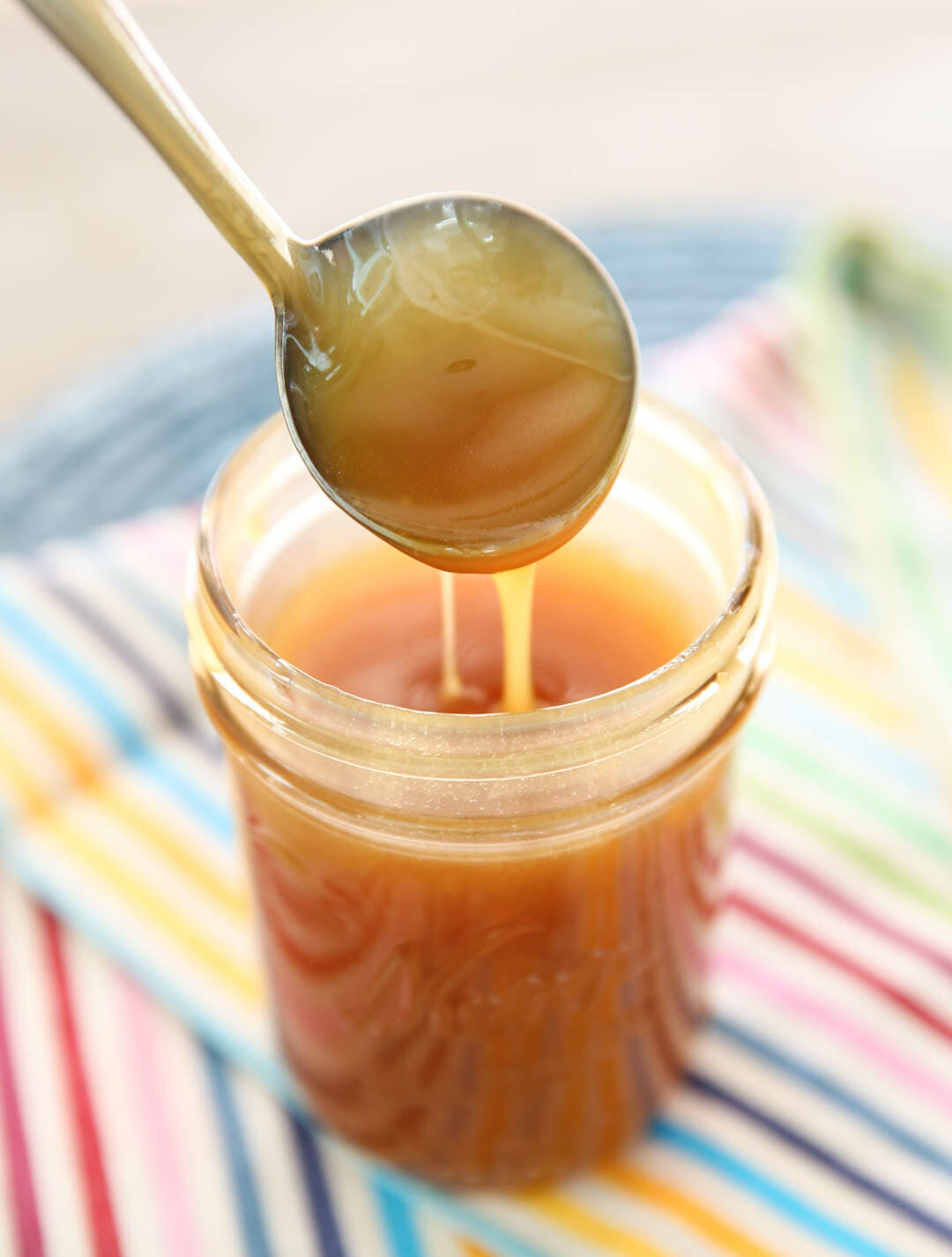 We've cleaned up this post and added some fresh new pictures. If you haven't made this before, stop wasting time and click here!!
Also, two other little notes- 1. today is your very last day to save 15% in our shop with code MOMMA. Go grab something for yourself and put your kids name on the "from" section of a gift tag. Click here to shop!
2. Meal plan members, have you seen the content under "Bonus Content" in our membership area this month?? It's amazing, and worth the monthly price just for that if you haven't signed up yet! Make sure to check it out, and if you haven't signed up for meal plans yet, you can find all the info, here!
3. Okay, 3 things- HAPPY FRIDAY