I haven't made it a huge secret that when I was a kid, I was a huge book nerd (I still am a book nerd, but I'm also a very tired book nerd, so I don't read nearly as much as I used to or as I would like to). When the other kids in our neighborhood were out running around on long summer nights, I was holed away in the house somewhere, reading. All. the. time. Often the same books over and over again (which I still like to do…and not all of them are books that show off my literary prowess–I've read The Firm an embarrassing number of times.)
My 7-year-old daughter has reached the stage where the she's outgrown the little story books and she'll often become totally immersed in the longer chapter books. And, like I did when I was her age, she loves books that are a part of a series because she can revisit the characters again and again. So I've put together a list of 5 of her favorite series of chapter books. Some of them are newer and some of them are old classics that are just as magical to her now as they were when I was her age. (Unless specified otherwise, I'm just linking to the first book in the series.)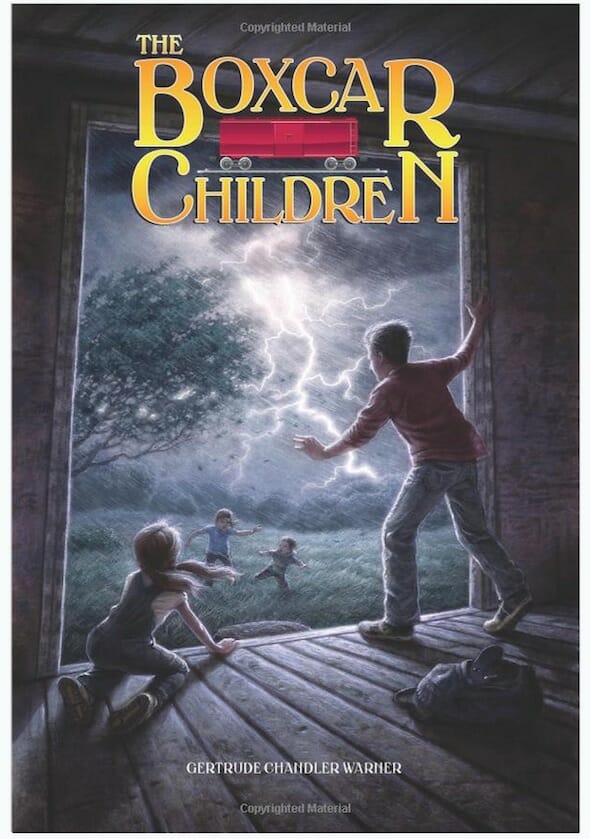 I looooooved The Boxcar Children when I was in elementary school (and so did my son when he was in his first few years of elementary). If you're unfamiliar with these books (especially the first one), they're about four orphaned children who set up a home in the woods in an old boxcar. I would dream about finding an abandoned boxcar and living in it (although the whole being an orphan thing was kind of my big hangup) and being awesome and resourceful like those kids were. Especially that beef stew they made, or the potatoes by the fire. It's a wonder they didn't inspire in me a greater desire for campfire cooking…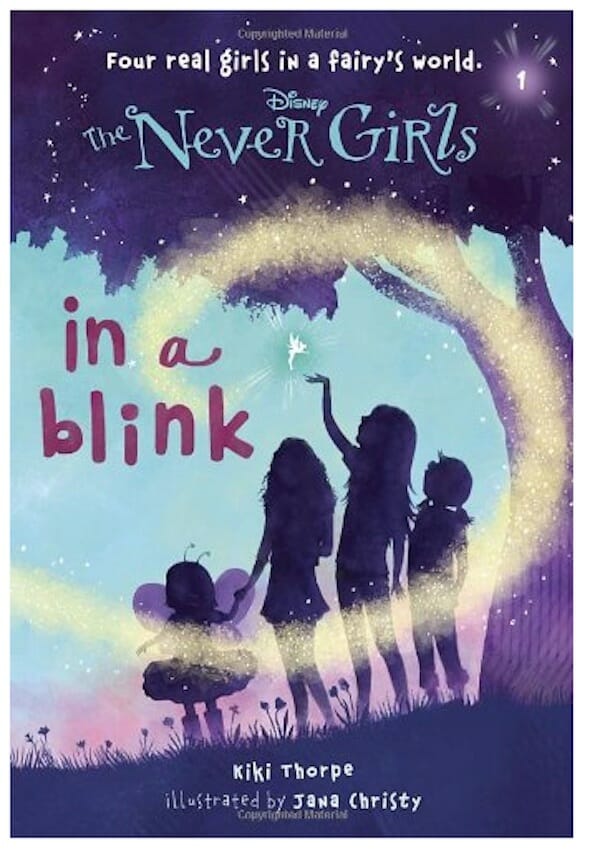 These books are my daughter's all-time favorites. She'll read them again and again and talks about them like they're her real friends: "Can you believe Lainey did that?!" Lainey who? Did what? And then I remember we're talking about books. It's about a group of real girls who are magically transported to Neverland, so they're for a girls a little older than the Tinkerbell scene. They're cute and sweet and I think the artwork on the covers is little girl magical perfection.
This is another series that I loved as a kid (and actually, my son really loved these books when he was in 1st-2nd grade). We kind of missed the boat with Ramona the Pest–she didn't have the attention span to listen to it when she was smaller and now that she can read them on her own, she's more interested in Ramona when she's a little bit older. But she relates a lot to Ramona's hilarious antics and kind of feeling like the misfit middle child.
4. The Friends for Keeps series.
I snagged the first book in this series for her on a whim at the school book fair–I felt like she could relate to a lot of it (changing friendships, girl drama, etc.) She ended up really, really loving these books and I like that it handles the ins and outs of girly relationships in a real and responsible way.
You guys…they're still here! These were my ALL-TIME FAVORITE books from about 3rd-6th grade. I read them againandagainandagain–like to the point where the covers were gone. When I went on my son's field trip in November, I was so happy to see an entire new generation of 4th grade girls experiencing the BSC (I always wanted to be Stacey, but in reality, I was pretty much Mary Ann.)
So these are a few of her favorites, but between these series, there are plenty of books to keep your kiddos occupied!
P.S. The Winner for the Blendtec Giveaway will be announced first thing in the morning, so stay tuned! 🙂