In case you missed it, last week, Apple announced the new iPhones this week. Now…I know a lot of people have a lot of feelings about Apple products. Even though my husband and I have had iPhones (and subsequent iPads) for a few years, I was very resistant to getting a Mac, largely because of the fire-eyed Mac evangelists. My conversion to a Macbook is another story, but when I told my husband I wanted a Mac, I felt like I was telling him I was changing my religion or something. He's still firmly in the PC camp and our kids have a Kindle Fire, so we are by no means Apple exclusive.
But.
I have an iPhone, I've had one for a long time, it works for me. So I thought I'd share some of my favorite apps, most of which are also available on other platforms. These aren't sponsored in any way, just things I find myself using again and again!
FITNESS
I love and use the My Fitness Pal app pretty much daily–I find it much more useful and intuitive than many of the paid weight loss apps, including Weight Watchers. But a lot of people already know and use it. So…my pick for a fitness app is 5K Runner.
There are a lot of Couch-to-5K apps and there are a lot of fitness apps, but I love this one because even though it's free, it doesn't operate like a free app. The interface is attractive and user-friendly. It's easy to listen to your own music, the directions are easy to follow, and it's top-notch in every way. If you're looking for a free way to help you get fit, this is one of my favorites!
ENTERTAINMENT
I remember when I was pregnant with my oldest in 2004, my husband and I went to Wendy's late one night for a Frosty run (yeah) and we heard a catchy song on the radio. I caught a memorable line or two of the song and spent the next few days, unsuccessfully, trying to figure out what the song was.
Well.
It's not 2004 anymore. The Music ID app listens to a snippet of a song, identifies it (sometimes it takes 2 or three tries), then identifies it.
Sometimes I have it identify a song I know and like but don't own because it makes a list of songs it's identified, so then I can either go back and find them or I can even click on the song and it will take me straight to iTunes where I can buy it.
GAMES
I don't play a ton of games, but I love puzzle games, especially ones where I don't have to commit to a huge chunk of time all at once. Two Dots is hands-down my favorite little time-killer.
The graphics and music are darling, the concept is simple (but it can get insanely difficult), and you're limited to 5 lives at a time (it takes 20 minutes for them to regenerate), so you're not sucked into a puzzle all day. Admittedly, some levels rely heavily on luck and are almost impossible to pass without the annoying in-app purchases, but it is do-able. This got me through long stretches of road in West Texas and New Mexico when we drove out to Utah this last summer.
PHOTOGRAPHY
Sara and I often get asked what app we use to make collages and add text to our photos on Instagram (if you're not following us, Sara's here and I'm here). For collages, I love Bubble Frame— (now Rhonna Collage) there are tons of layouts, fonts, and you can even email yourself fonts from your own computer and use them in this app!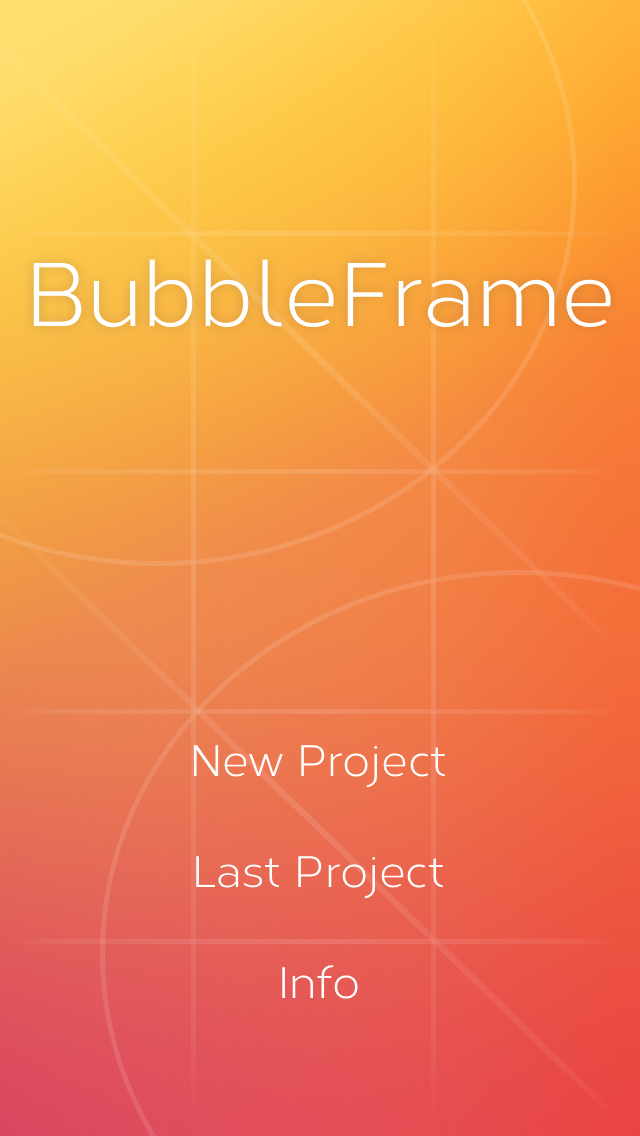 For adding text and effects, we love Rhonna Designs. I swear, it's the gold standard of photo effect apps. It's very intuitive and easy to use, effects are super easy to create, and there are even tutorials to help you use it to its fullest.
Rhonna also recently released a new photo editing app, Rhonna Designs Magic, which we love! You can adjust color temperature, exposure, add bokeh and light leaks (non-cheesy ones!)
I have lots more I love, these are just the ones I find myself using all the time that you might not already know about. So share…what apps help keep your life going a little more smoothly?