Just a couple of days ago I tore off yet another page from the big family calendar hanging on my kitchen wall to reveal a fresh, new month. There's something cathartic about that process of tearing off the messy scribbles from a month finished, to reveal a pristine new one. That simple experience gives me unexpected pleasure. The first thing I always do to the clean new page is go through and mark significant days. Today, August 3rd, got a sparkly flash of glitter washi tape. I put it on there without even thinking because I've been doing that for 30-something years now. August 3rd is my Mom's birthday. She would have turned 61 today.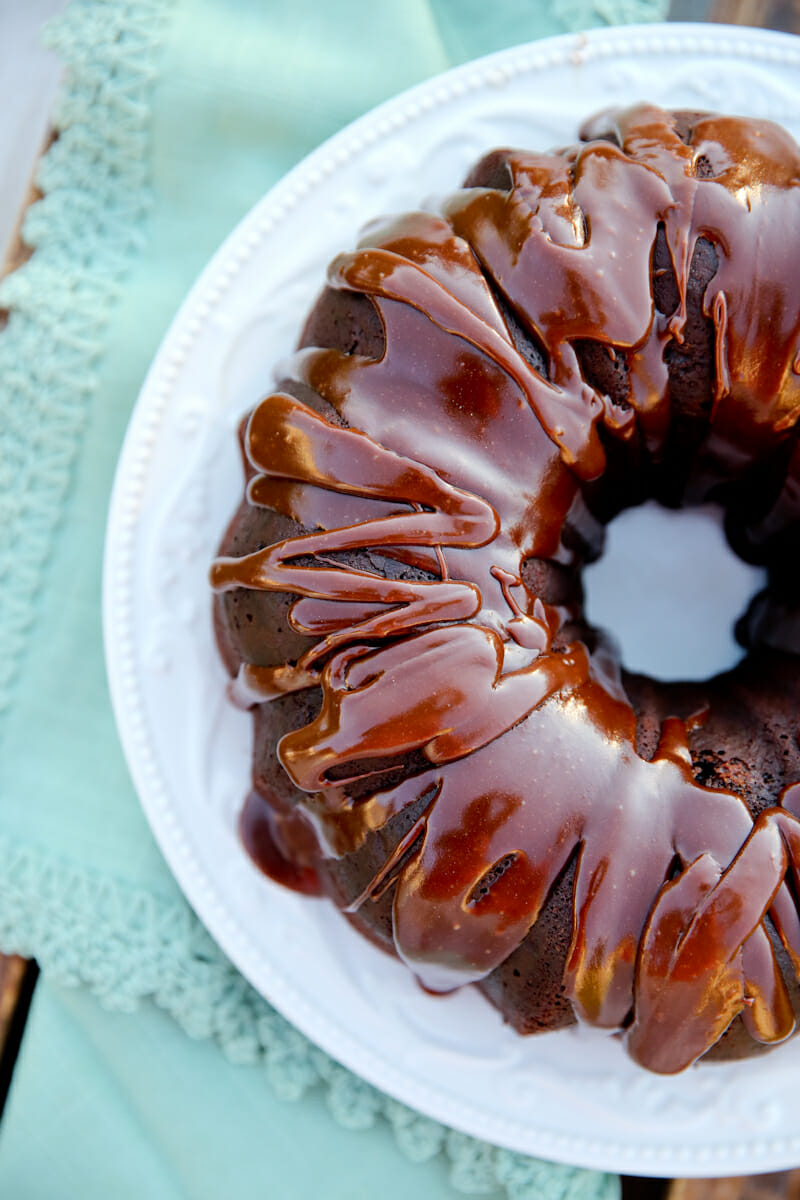 As I spoke at her funeral last fall, I spotted my grandmother, her Mom, near the front of the chapel and I smiled at her while I recounted a vivid memory. I was probably 13 or so when my Grandma was in town for a visit. She had made her famous chocolate-chocolate-chocolate bundt cake the night before (the inspiration for this holiday version) and when I came down to the kitchen the next morning I found my Mom in her pajamas, digging into a big slice of cake. Because if there's one thing she taught me, it's that chocolate cake makes the best breakfast.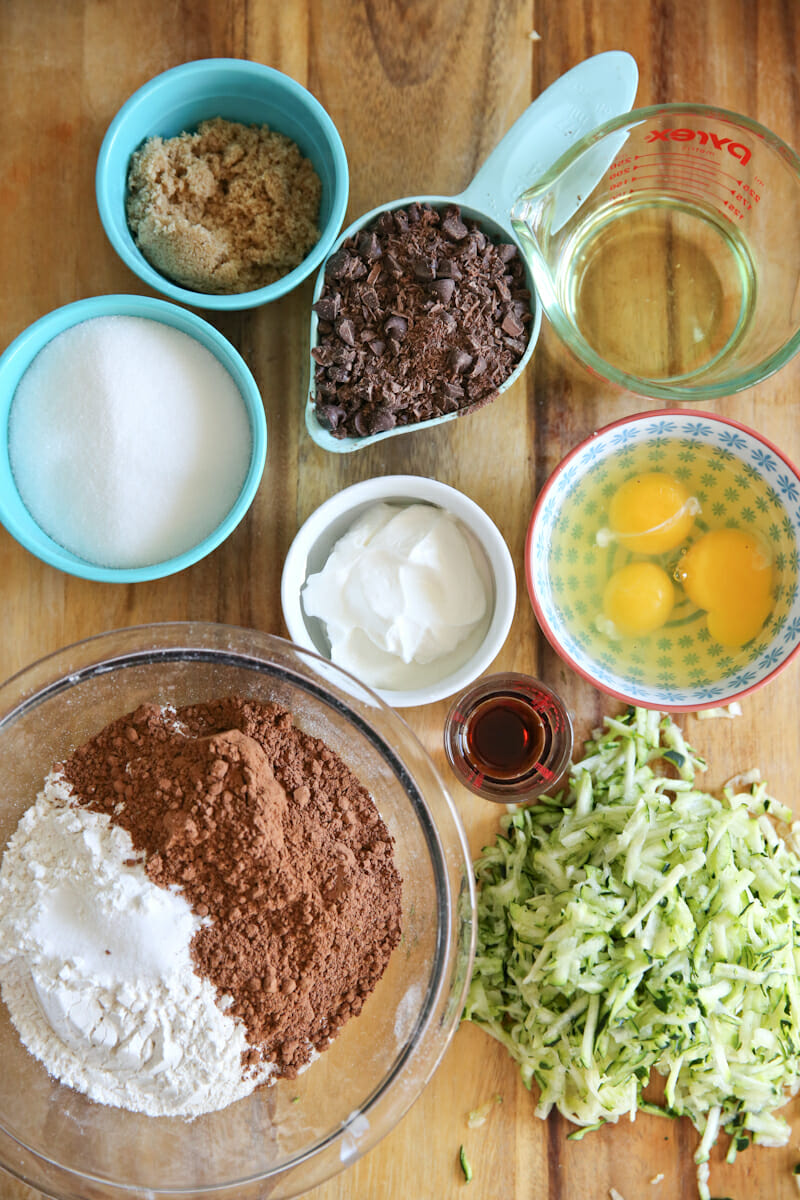 I followed right along and started serving myself a piece as she walked with her plate into the adjoining butlers pantry to do something. Right at that moment my grandma came down the stairs and in shock and horror, asked what on earth I was doing chowing down on cake at 9am.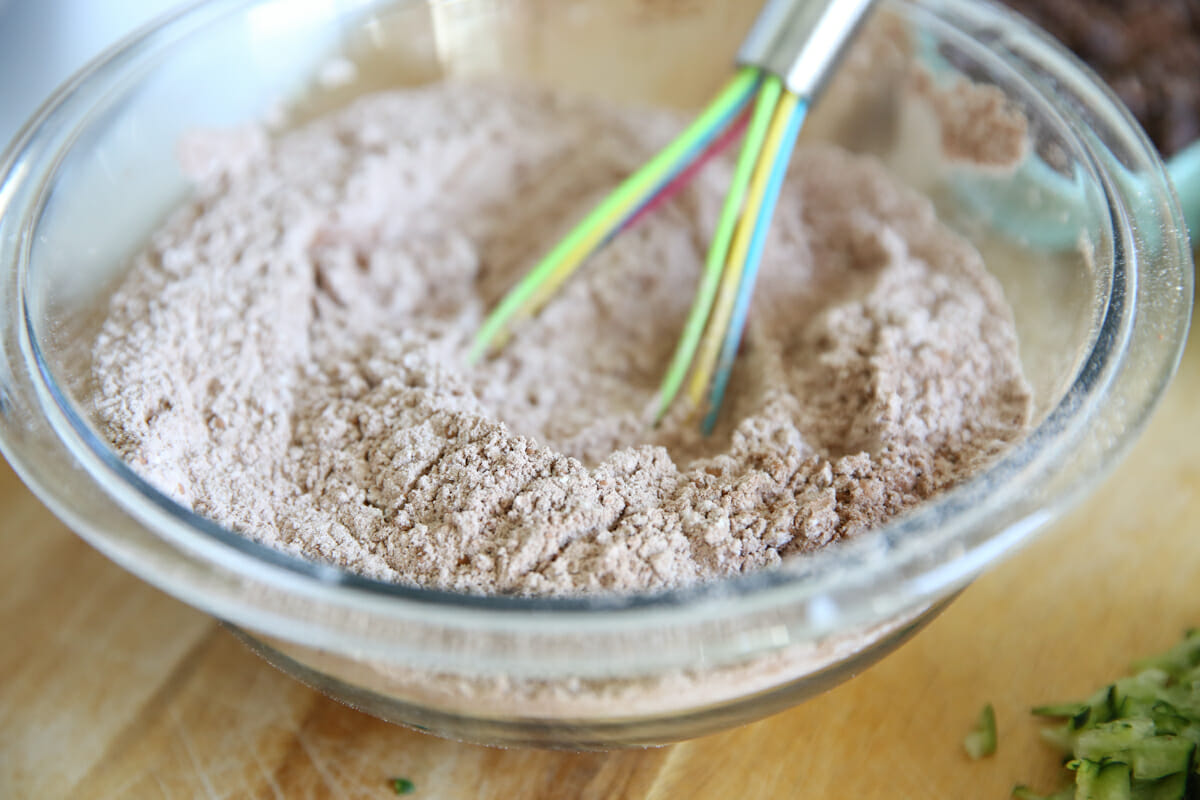 "If your Mother only knew what you were doing right now, eating cake for breakfast?!"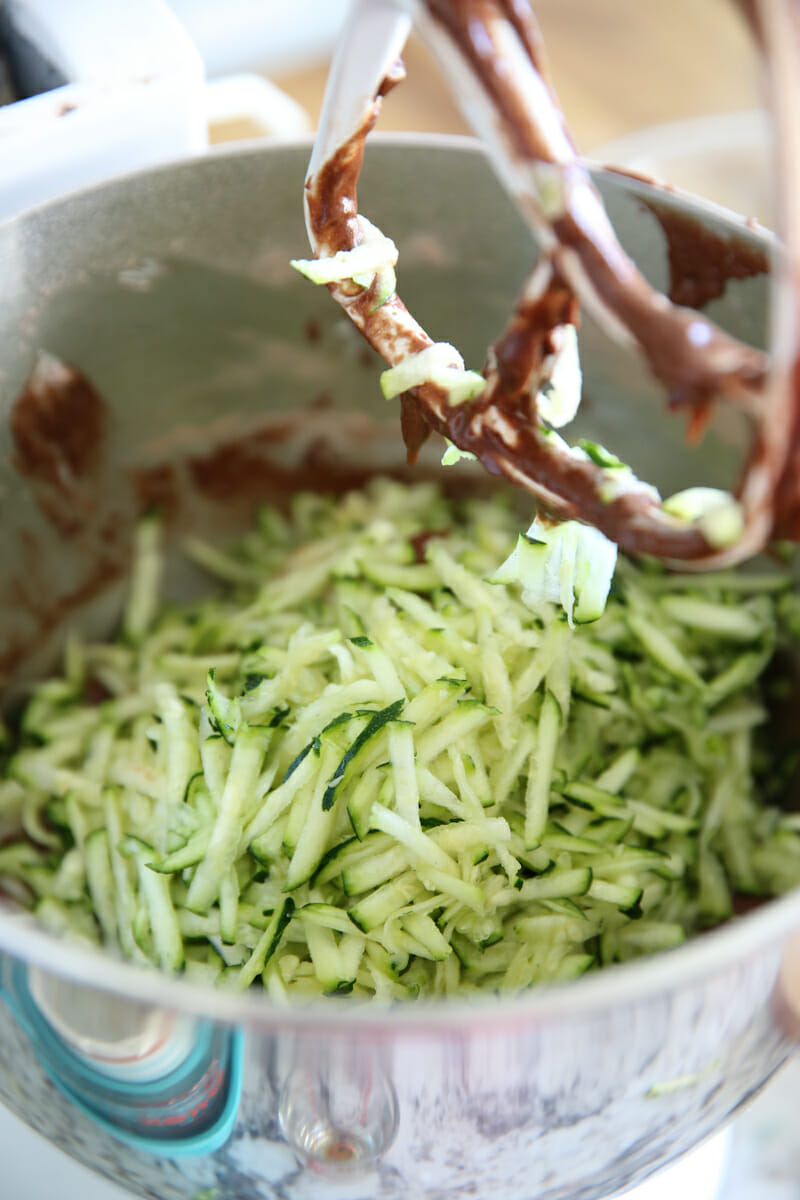 Without saying a word I stealthily shifted my glance to the butlers pantry where my Mom was standing just out of sight from my grandma. I will never forget our eyes aligning as she stood frozen, like a toddler caught with her hand in the candy jar. She licked some stray frosting off her lips and with wide eyes and holding in laughter, shook her head in a desperate plea and slowly backed away as if I had never seen her.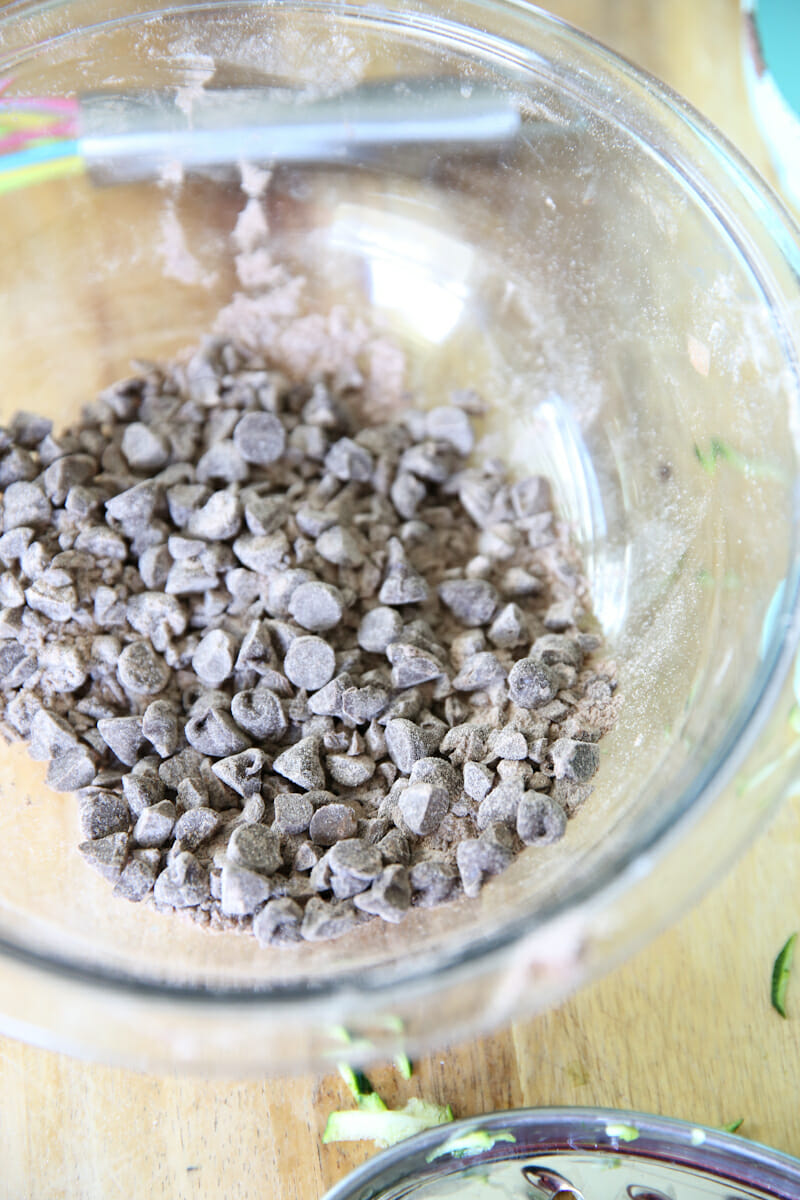 I took one for the team that morning and ate a bowl of oatmeal for Grandma. Later we told her what had happened and we laughed hysterically for years afterwards about it. I guess mothers are always mothers!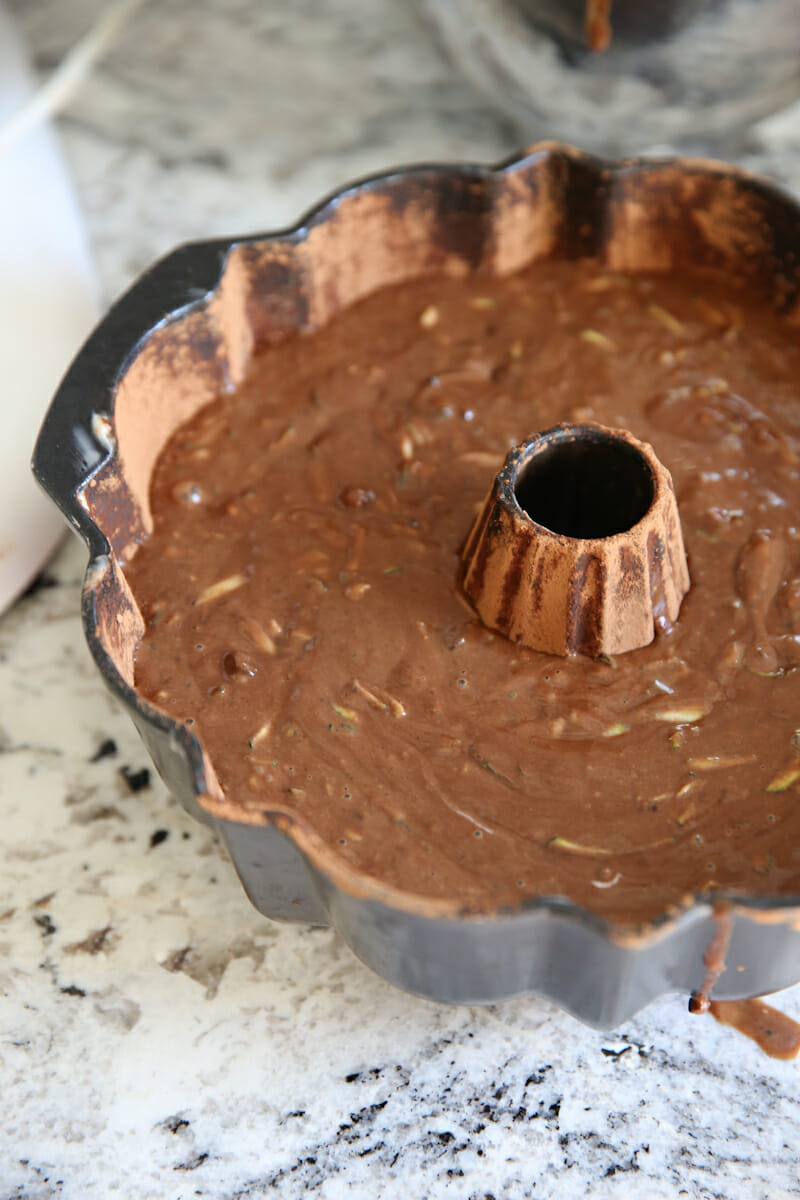 My mom loved chocolate and any excuse to eat more of it. I've decided I'll eat cake every August 3rd forever. And then for breakfast on August 4th. I was thinking about her when I made this cake because I know she would have loved this.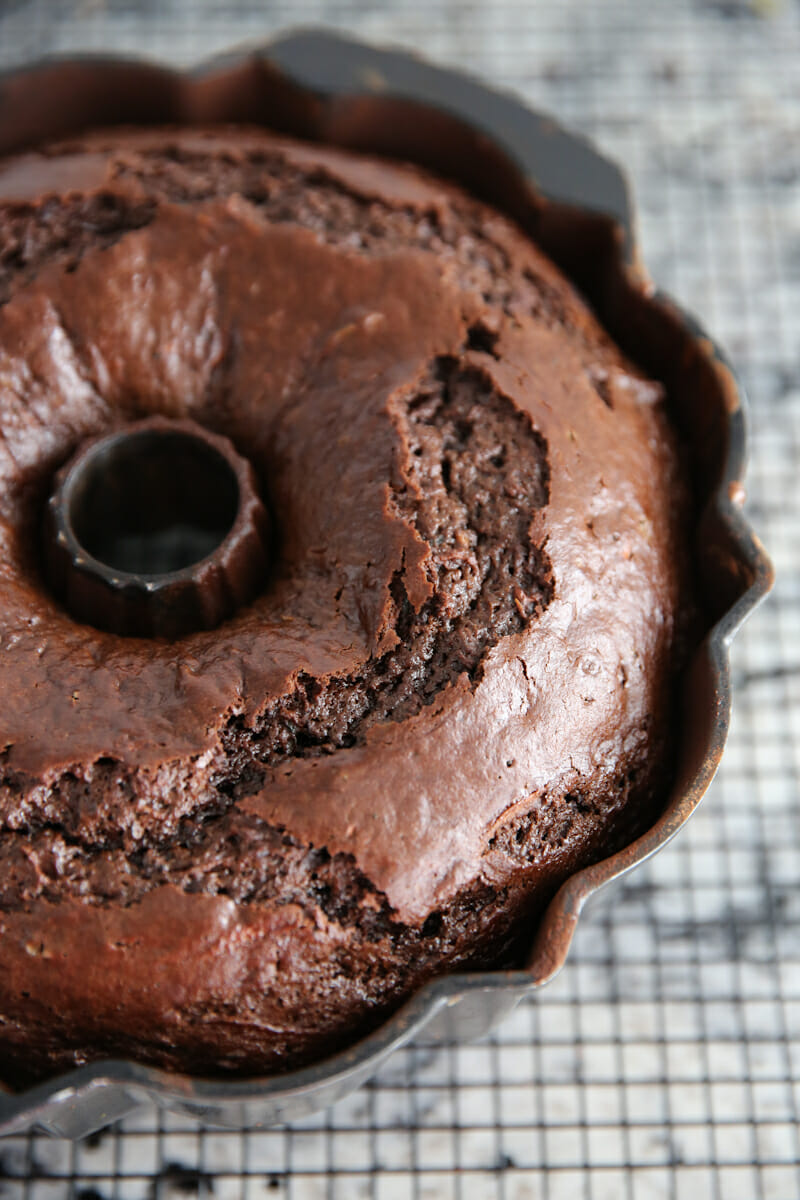 It's packed with a generous amount of zucchini, which keeps it incredibly moist, even for days after (again, breakfast!)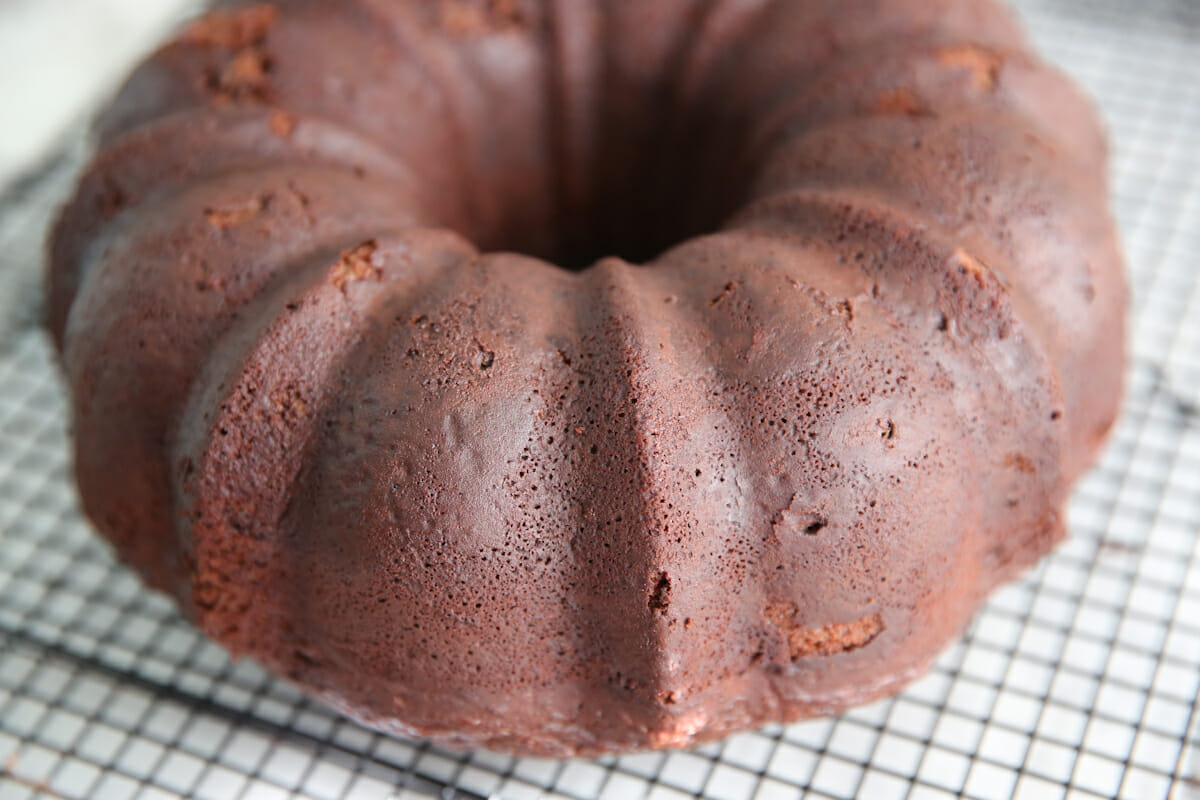 Aside from having a rich cocoa flavor, it's also studded with chunks of chocolate,
and then drizzled with the perfect amount of this fabulous glaze. This is actually the same glaze that goes with the original chocolate-chocolate-chocolate bundt cake my grandma always made.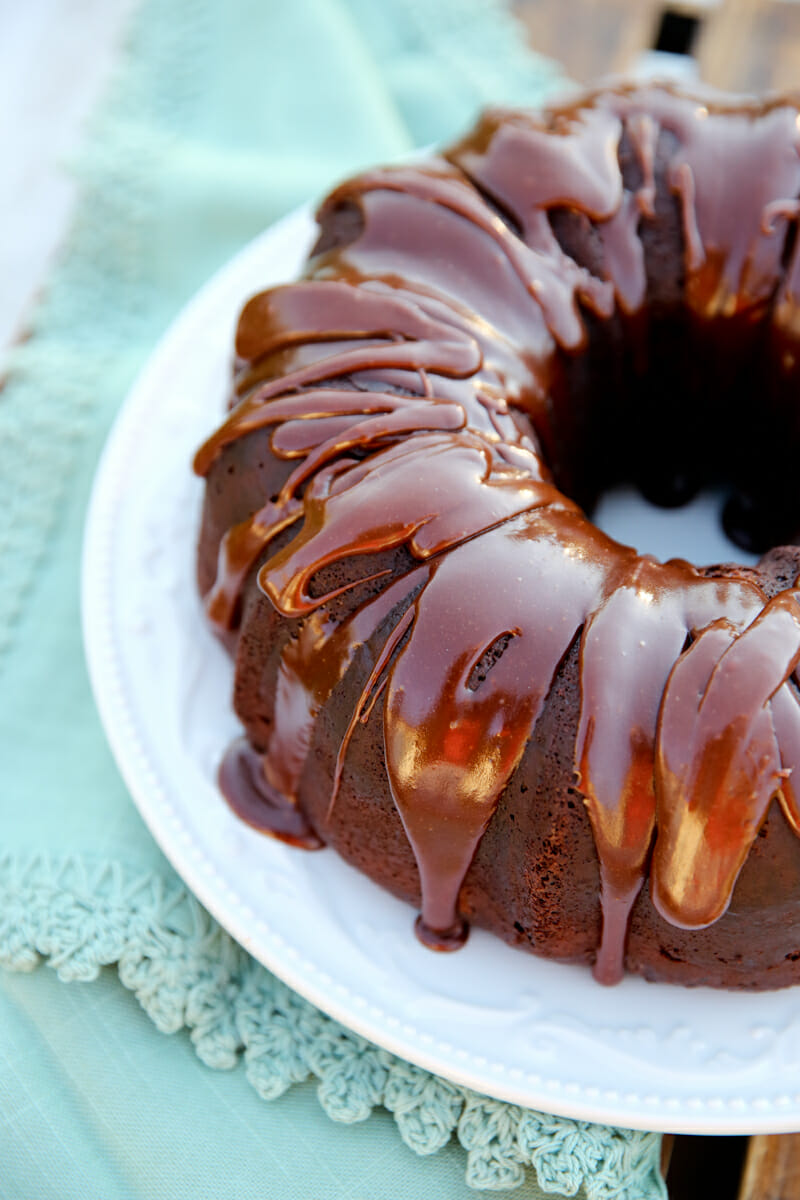 This is one of my most favorite cakes. It's great alone, or with a scoop of vanilla ice cream or whipped cream.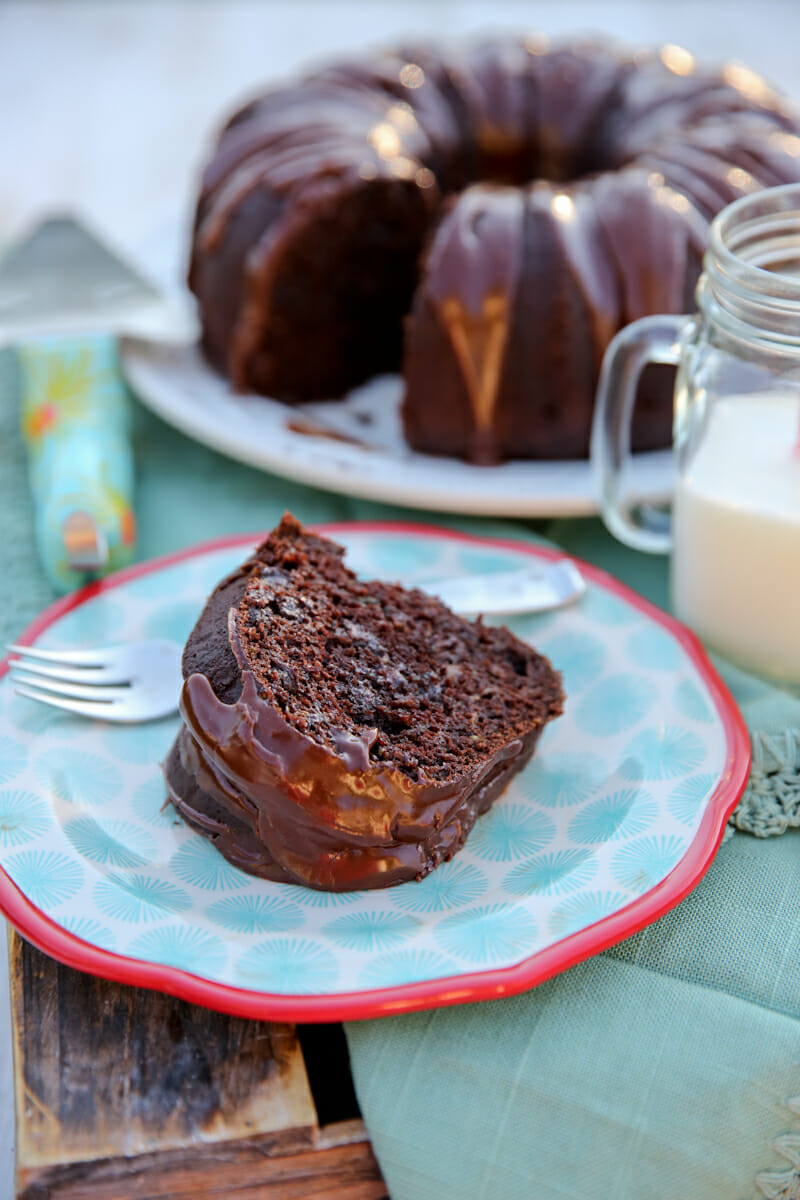 And because it's super rich, you can slice it thin and it feeds a lot of people!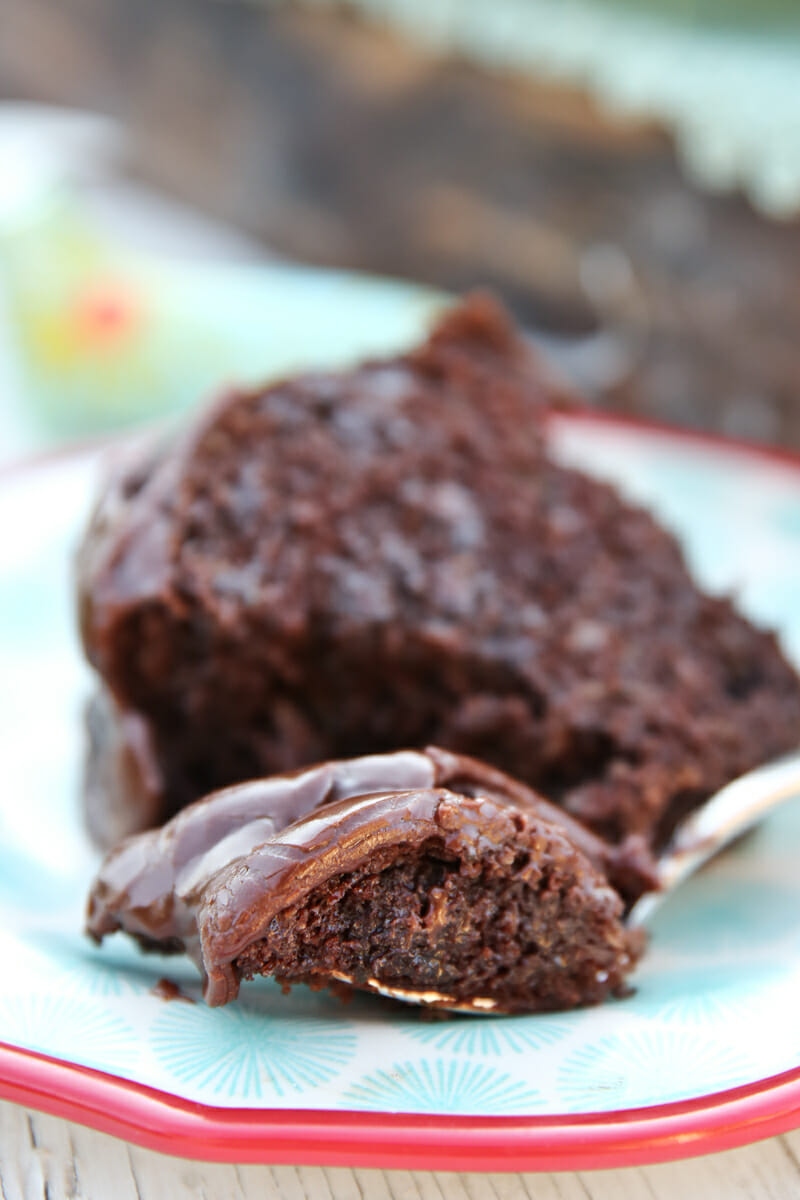 I hope you make it. I hope you love it. And I hope you save a piece for breakfast.
Happy birthday, Mom.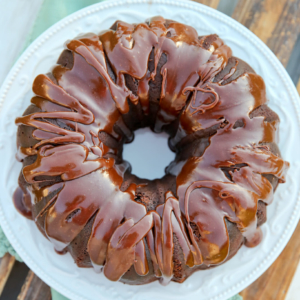 Chocolate Zucchini Bundt Cake
---
Description
The ultimate chocolate zucchini bundt cake. Moist, tender, and delicious!
---
3 cups

all purpose flour

3/4 cup

cocoa powder

3/4

teaspoons table salt

2 teaspoons

baking soda

3/4 cup

canola oil

1 1/2 cups

sugar

6 tablespoons

brown sugar

4

eggs

2 teaspoons

vanilla

3/4 cup

sour cream

4 cups

shredded zucchini

1 cup

mini chocolate chips
Glaze

3 tablespoons

water

1 1/2 tablespoons

coconut oil or butter

1 1/2 tablespoons

corn syrup

1 1/2 cups

powdered sugar

3 tablespoons

cocoa powder
---
Instructions
Preheat oven to 350 degrees. Butter the inside of a bundt pan and dust with cocoa powder. Set aside.
In a medium mixing bowl, whisk together flour, cocoa powder, salt and baking soda
In the bowl of a stand mixer (or hand mixer) combine oil, sugars, eggs and vanilla. Mix to combine and then stir in sour cream just until blended.
Add zucchini until just combined. Add all but about 1 tablespoon of the dry ingredients to the bowl and mix until just incorporated. Add chocolate chips to the remaining tablespoon of dry ingredients and toss to coat them and then stir them into the batter.
Pour batter into prepared pan and bake for about 1 hour 10-15 minutes. Start checking cake after about 60 minutes. Check doneness with a skewer.
Let cake cool on a rack for about 10 minutes and then invert to remove from bundt.
To make Glaze: combine coconut oil/butter, corn syrup and water in a microwave safe bowl. Heat for about 30 seconds in the microwave and then beat in powdered sugar and cocoa powder with a hand mixer. Let cool for a minute or two until it's a good glazing consistency and then drizzle over cake.
---
Notes
This cake actually tastes best when it is all the way cool. And I think it's even better the next day! Just keep it well covered to store overnight.
Pin it!