The other day I was browsing Target, aka the one-hundred-dollar store, and remembered I needed socks as soon as I saw all of the cute knee-high socks.  (Kind of like I remember I need M&M's when I walk through the candy aisle, or teal sparkly flats when I walk through the shoe aisle, or any other thing I totally don't need but decide I need the moment I see it.  Especially at Target.)  But with boot season in full swing, who doesn't need more tall socks?  They were so cute that I picked up a few extras to gift to some friends.  I didn't plan on posting about this, but when I packaged them up and made a fun tag to go on them, I figured I'd share them with you all, in case anyone could use a cute, inexpensive little gift this week.  You can find fun socks all over the place these days; I think Target even has holiday socks in their dollar section.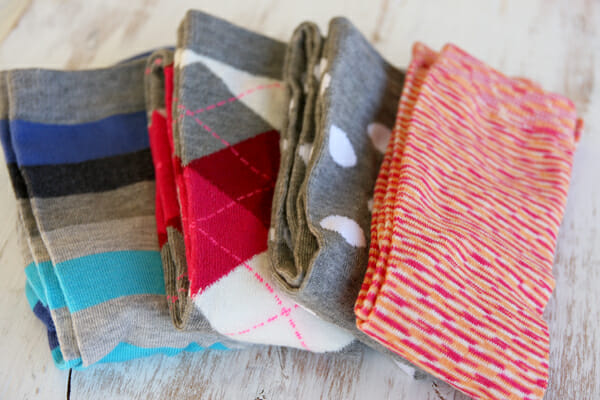 Since we're talking toes, I grabbed some cute nail polishes too, when I saw them in coordinating colors.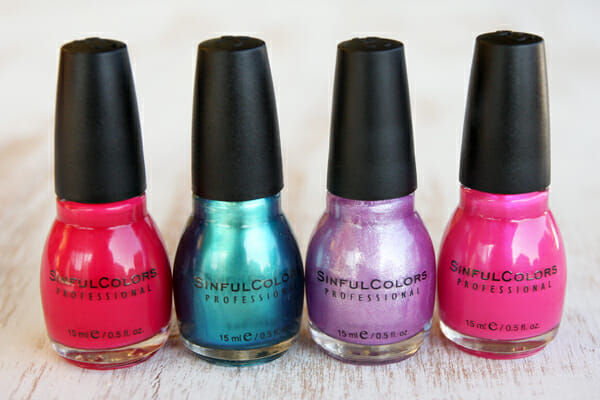 And I love these little bells; found them at Target too, in the ornament section.  (See what I'm talking about??  The longer I walk around Target, the more my cart fills up.)  They came in tubes of 4 for a couple of bucks and I loved how they matched the socks and polish.  Those colors just make me happy.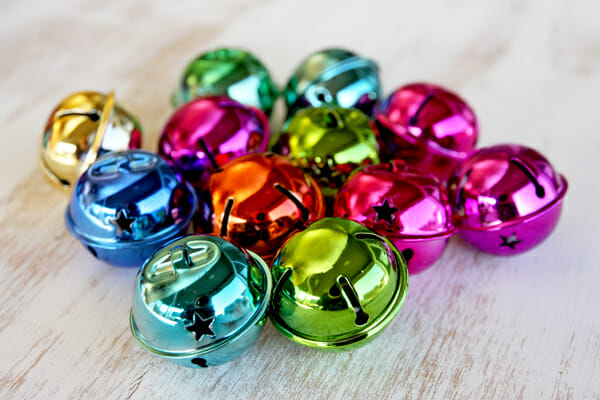 So here's my loot, but really, if don't have all of this, any cute pair of socks will do 🙂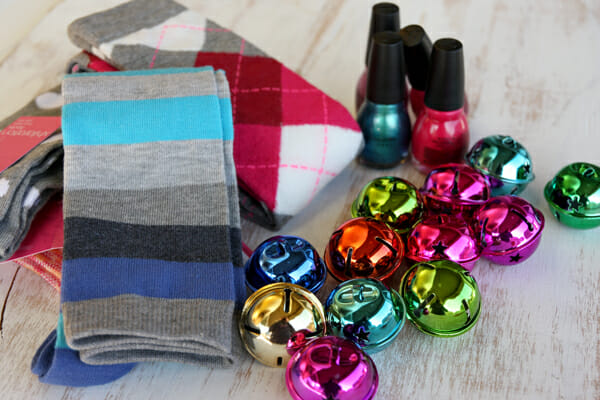 Now all we have to do is package them up.  Socks might seem random, unless…you have a cute label wishing someone cozy toes in a cold winter.  And I got ya covered there!  I did a multicolored version, and a wintery blue version.  (One thing to note- in the download available for you guys, I changed it from 'all winter' to 'this winter')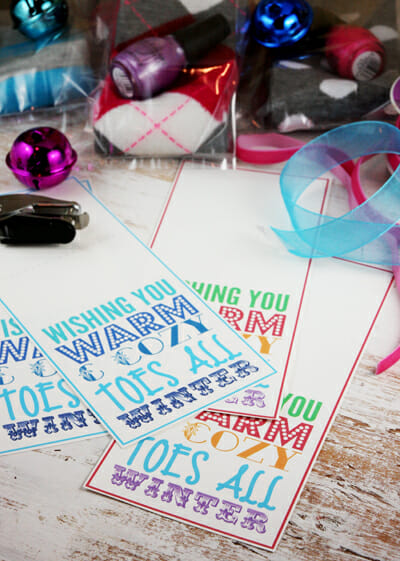 I put the socks in a regular cellophane bag (which I always have tons of because I use them for goodies).  The labels have a faint dotted line to show you where to fold it over.  Place the fold right over the folded top of the cellophane bag and punch two holes that go right through the paper and the bag.  Slip a ribbon through, and string on a bell or other little ornament if you want.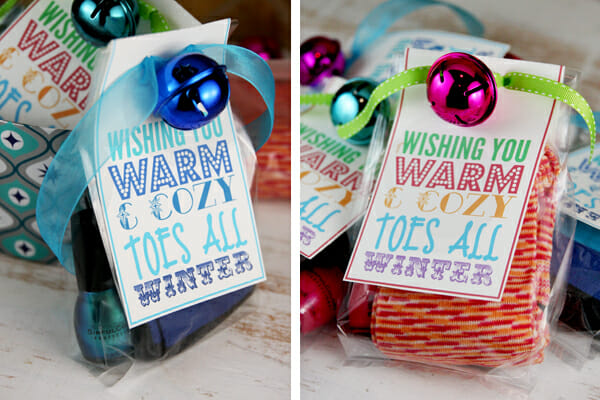 I purposely made them nice and roomy on top (the white part) so there would be plenty of space on the back to write a little message.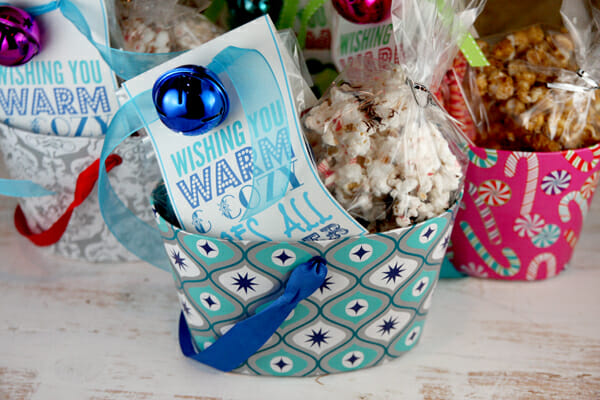 Gift them out, or pop them in a cute container with some goodies.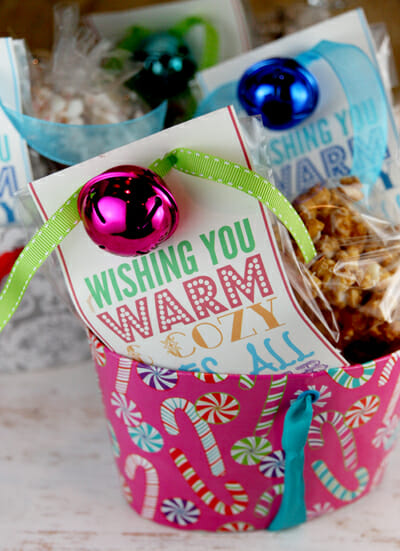 Now go forth, and gift socks!
To download the labels shown in this post, click on the links below!
Multicolored Cozy Toes Labels
Winter Blues Cozy Toes Labels 
 And be sure to check back tomorrow, when I should have one more printable up for you for a super easy, super cheap, super fast edible gift (that you don't have to lift a finger to make!)