I'm starting a new thing around here. We've been blogging for 8 years now, and if you didn't know, the blogging scene is much different now than it was then.  Back then, you didn't start a blog to be a "blogger" and earning an income from it wasn't even thought of.  Social media was practically non-existent and the only reason we started blogging was because it was fun and it turned out that people liked to see pictures of our dinner on the internet. ( Lucky for us it's still fun!)
One of the major changes over the past years is that when food blogs first started, they didn't require professional styled photo shoots like they do now.  As the years have gone by, our style has evolved and some of our old recipe posts with amazing recipes are, well, downright scary to look at.  Case in point: my favorite Almond Toffee Tart. Seriously, this was my showpiece image in the 2009 post!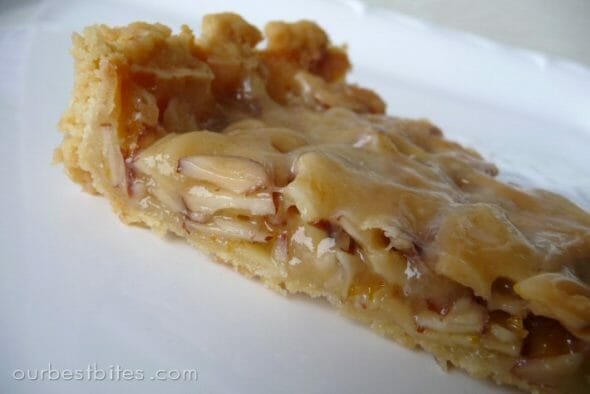 So we're working our way through some of these old recipes, and we'll feature the updated versions which I'm sure will be brand new to many of you readers.  This is one of my absolute favorite recipes that my family has been making for years, so check it out with updated photos and instructions!
–> Click Here to see the Almond Toffee Tart <–