Before I show you these adorable cookies, just a heads-up, there's a Valentine's Sale going on in our Shop right now!  We're having a quick flash-sale on our bestselling Caramel Boxes.  We also have a small availability of single bags in two flavors we didn't offer in single bags over the holidays: Caramel Apple and Anise (my absolute FAVORITE).   You won't see photos for those two flavors, but the option is there when you select your flavor.  When these caramels are gone, they will be gone until the holidays! We've also marked down our cutie-pie Mini Heart Whisks, and lastly, ALL of our Balsamics are on sale, no code needed!  This is one of the only times we discount those so jump on it and stock up for your Valentine!
Okay now, cookies.  This is one of the all-time most popular posts on our blog, and it's been here since the early days.  I found that I loved the look of those gorgeous sugar cookies with royal icing, but I didn't love the labor-intensive process of making them, nor the skill set it took to make them look good, nor the taste of the icing itself.  This Glace icing couldn't be easier.  It only requires a few simple ingredients and it tastes amazing!  It also dries completely so you can stack or wrap your gorgeous cookies.  Check out the full tutorial, with some updated photos, by clicking here!  And also, just a note- if you aren't currently signed up for our newsletter, now is the time to do it!  We are launching something BIG in the next week or two and you newsletter subscribers are going to get exclusive access first!  Click here to sign up!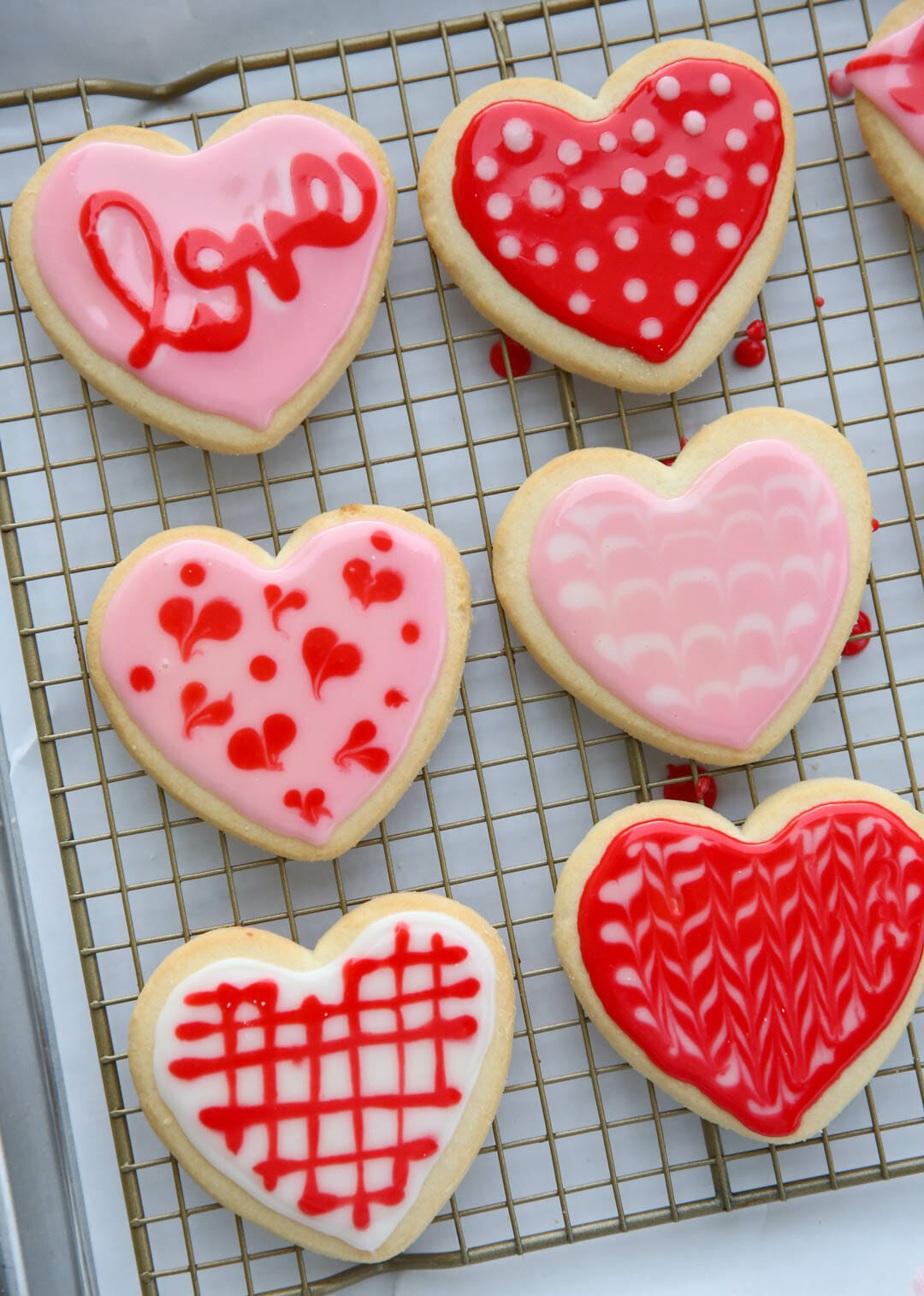 That's all for today, folks.  Have a great weekend!