Few things have sparked as much discussion around these parts as Tim Riggins (the bad boy with a heart of gold from Friday Night Lights if you're unfamiliar). And his brownies. I'm not sure if he actually has a baked good of choice or not, but these are definitely the bad boys of the brownie world, and yet you just can't say no.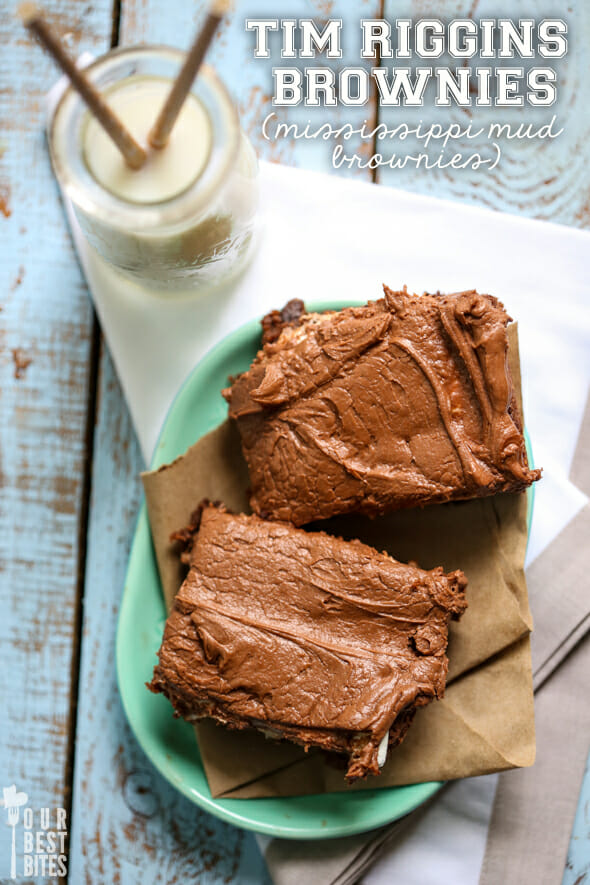 I've wanted to share this recipe on Facebook and Pinterest and Instagram, basically shout it from all the rooftops because I love it so much and because it really is one of our more popular recipes. But. The pictures needed a little love. And really, the recipe needed a little tweaking as well–I have altered it just a little bit to make them a little more fudgy and less cakey. So I cut one of the eggs and changed the instructions to make sure you're measuring the flour with a light hand.
So if you're already a fan of our Tim Riggins brownies, come check out his new look. And if you have yet to experience the wonder, today is the day. Click here for the updated recipe and have a happy weekend!