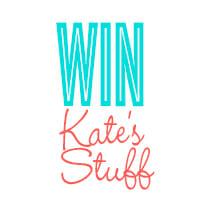 So I have kind of a weird life. My husband works for Procter & Gamble, so we frequently get huge amounts of P&G products (usually laundry products, like Tide, Bounce, Downy, etc., but also diapers and wipes, deodorant, and CoverGirl foundation for people with a MUCH darker complexion than I have). Then we also frequently get blog-related products to sample, many of which I end up using and loving and also many of which get shoved into a corner cupboard somewhere.
Here's the deal: I need to downsize. So I want to give someone some of my stuff. I don't know what stuff it will be yet, but I can pretty much guarantee it will include more dryer sheets than you'll ever know what to do with and some cookbooks (I have waaaaaaaay too many).
Here's what I do know:
It will be at least $100 worth of stuff.
It will all either be new (I'm not going to send you a half-used bottle of shampoo) or like-new (it might be a kitchen tool I've only used once or twice and don't have space for.)
You may not want it all. In that case, you are more than welcome to make your newly-acquired stuff someone else's stuff.
I will try and tailor at least some of the stuff to your own needs/wants/interests. Like I said, I have a lot of stuff.
If you want to take a box of stuff off my hands, tell me a random fact about yourself. Like, for instance, if I were entering, I might say, "Hi, I'm Kate, and I can't buy metal appliances without touching them first because there are some types of metal that I can't touch without getting the shivers."
A few rules:
The giveaway ends the evening of October 9.  I'll pick a winner and announce it in my post on Friday, October 10.
It's only open to residents of the United States.
Enter with your name and an email address that you check frequently.