With many kids officially out of school and summer break commencing, I thought I'd do a few more posts in our travel series.  As a reminder, our travel posts are not sponsored, we just share fun trips we've done with our own families in hopes that that they'll be helpful or interesting to all of you!  We have a huge amount of readers in the Idaho-Utah regions and this one is especially awesome since it's so close to both.
The City of Rocks, a National Reserve in our country's park system,  is a somewhat hidden gem (at least it was to me) located in Southern Idaho, not far from the Utah border.

My husband and I took a weekend trip there last fall and loved exploring.  We can't wait to take our boys back because it's like a giant playground.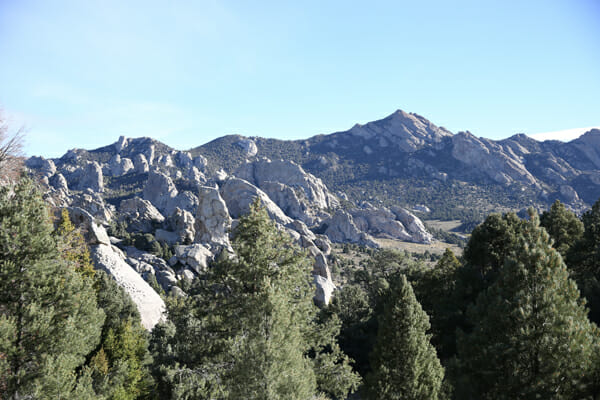 The City of Rocks was part of the trail for many pioneers making their way west, and there's a lot of cool history associated with the area (like these cool engravings, with pioneer dates and signatures.)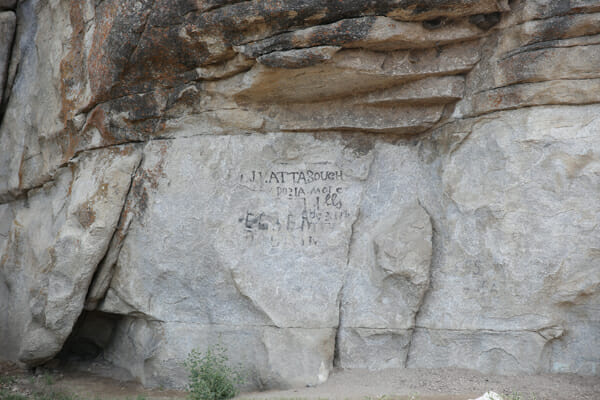 It's rather breathtaking as you enter into the park because just as it sounds, it's like a strange world make of giant rock formations.
There are sheer cliffs, which make it a mecca for rock-climbing enthusiasts of all levels.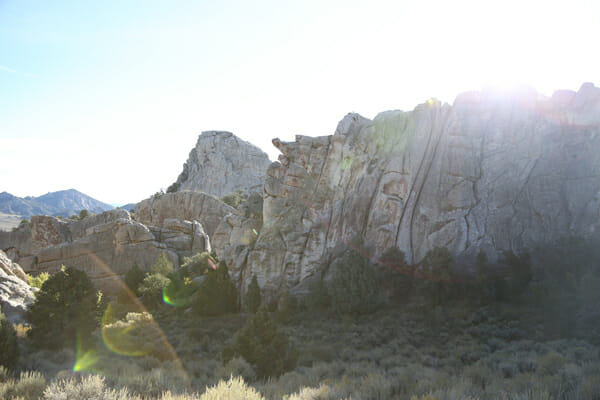 We're not campers by any means, but we did a quick overnight and I loved how all of the camp sights were different, and all included awesome rock formations right there.  Can you catch a glimpse of our camp site on the right?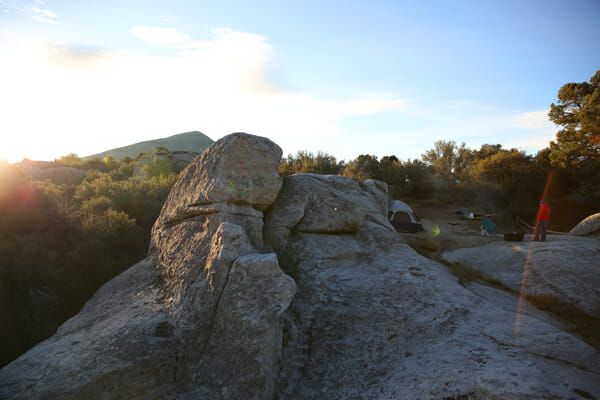 You can jump and climb all over everything, it was so much fun.
Just a few steps from anywhere is a trailhead.  There are paths cris-crossing all over the place from short walks to steep climbs.
We were there in the fall, so the foliage was especially beautiful.
The nights were cold, but the daytime was perfection.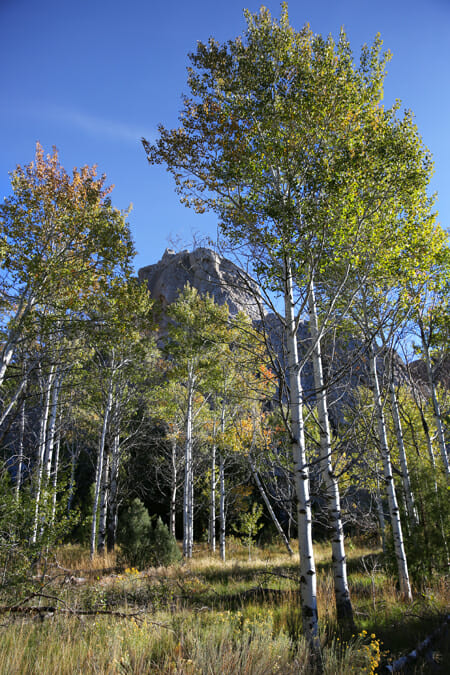 Tons to see
and photograph.
Lots of famous rocks have names, and even the ones that don't seem to come alive before you.  See the witch?
It kind of reminded me of a movie set, from some sort of prehistoric dinosaur movie.

Tons of fun, great family getaway, and probably close to a lot of you in Utah, Idaho, and even California!  If so, put it on your list of places to explore.
City of Rocks
Location:  Located in Idaho, not far from the Utah border
Operating Hours: Open year round
Fees and Reservations: Day use is free.  If you want to camp, you'll want to reserve a campsite, and it's quite affordable.  There are also group camp sites and rates available.
Large bottles of Extra-V and Garlic, on-sale now with discount code.  Make sure to select the large 500ml bottle of Garlic from the drop-down menu!