Since Kate's last post was a gorgeous salad, specifically to provide a little detox from the pumpkin-apple-spiced baking overload everywhere (I saw those fingers pointing at me), I figured it was appropriate to return to the aforementioned overload. October only happens once a year, ya know! And, this is actually the last fall treat I have on the calendar this month, so take it in folks, take it in. Chocolate and pumpkin can be a tricky combo sometimes. When it's not done right, either the chocolate overpowers the mild pumpkin flavors, or the strong pumpkin just makes the chocolate taste weird. However, if you can get it just right, it's kind of magical. I feel like these brownies have it just right. I started out with a great Cream Cheese Brownie recipe from Cook's Illustrated (Jul/Aug 14), and then switched up the cheesecake layer to add pumpkin and spices. I also added cinnamon to the brownie itself, which isn't out of the ordinary in baking, and helps bring it all together. By adding a substantial cheesecake layer over the brownies, and then swirling in a bit of brownie on top (as opposed to trying to swirl a bit of cheesecake into a brownie) you get a really balanced square in terms of both flavor and appearance. I made these pumpkin cheesecake brownies few times over one weekend, to get the recipe just right, and they were amazing every time, so I'm pretty sure you can put them straight into your winner file.
You'll need unsweetened chocolate for this recipe. Don't ask me if you can use chocolate chips instead, just like your Momma always tells you- the answer is no.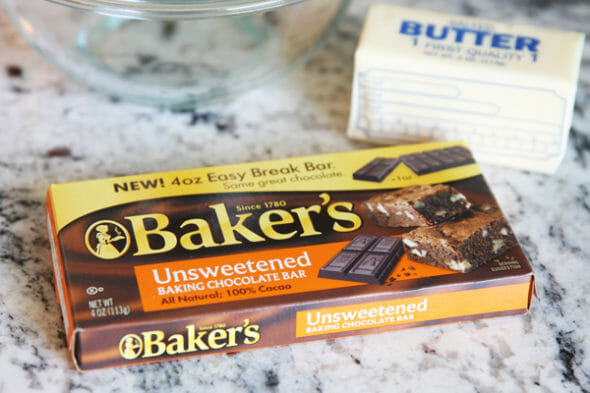 Melt the chopped up chocolate with some real butter.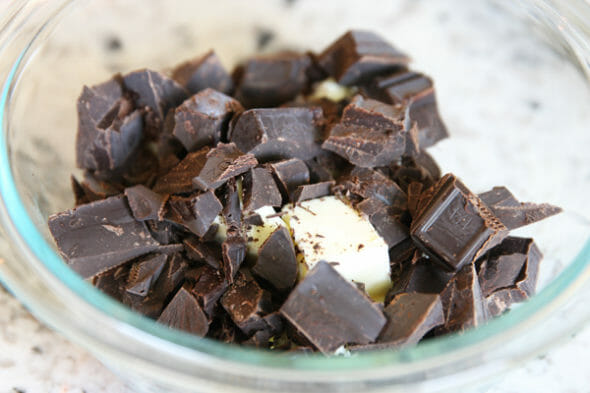 While that's melting, mix up some white sugar, eggs, and vanilla.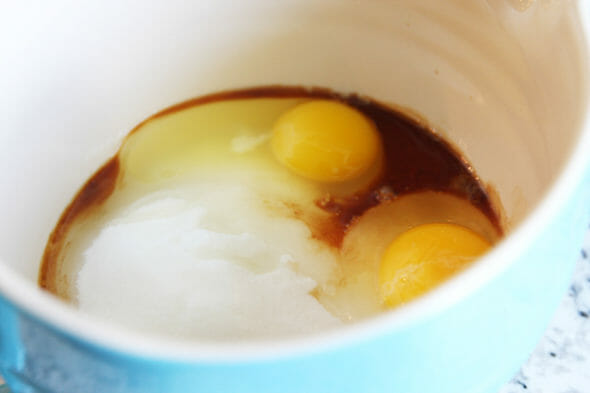 While I'm thinking of it- Kate and I both have and love this Le Creuset batter bowl. I bought mine after coveting hers when it would pop up in blog posts. It's smaller than you might think it is, which makes it the perfect size for things like brownies, muffins, pancakes, etc. Plus, I mean- look at it. It's seriously one of my favorite things, and I'm telling you all now so you can buy yourself an early Christmas present. If you buy it the same day that you make these brownies, no one will even notice it on the credit card bill.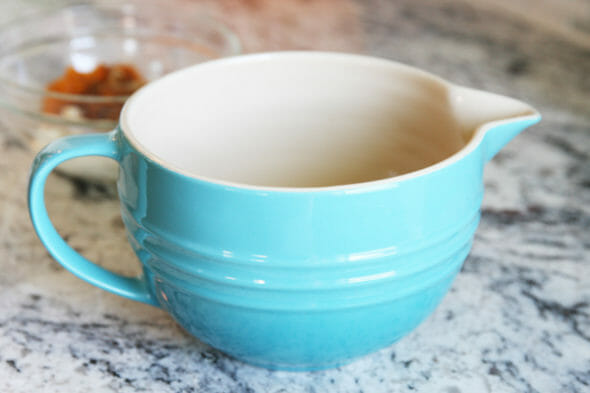 Okay, back to brownies. Add the melted chocolate and butter into the sugar mixture and whisk them together.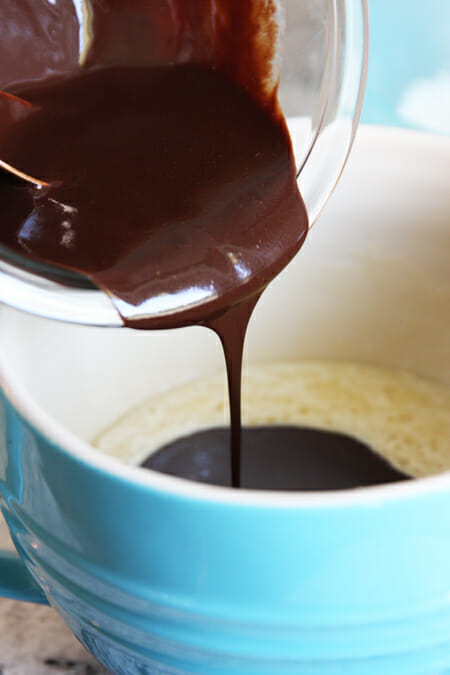 Then you'll add just a little bit of flour, and also some cinnamon. One of the secrets to great brownies is to just barely stir in the flour. Just enough to have in incorporated and nothing more.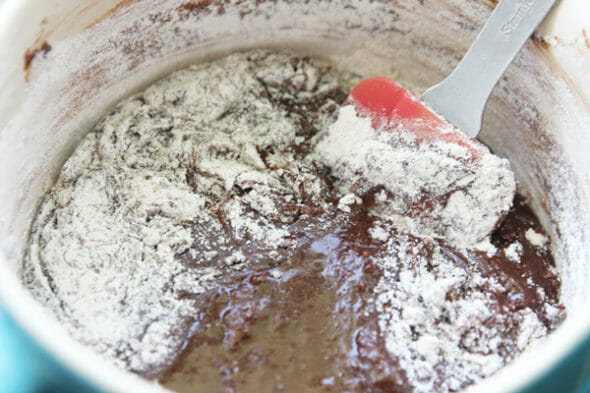 You'll reserve a little of that chocolatey goodness, and then pour the rest into a greased, foil-lined pan and spread it out.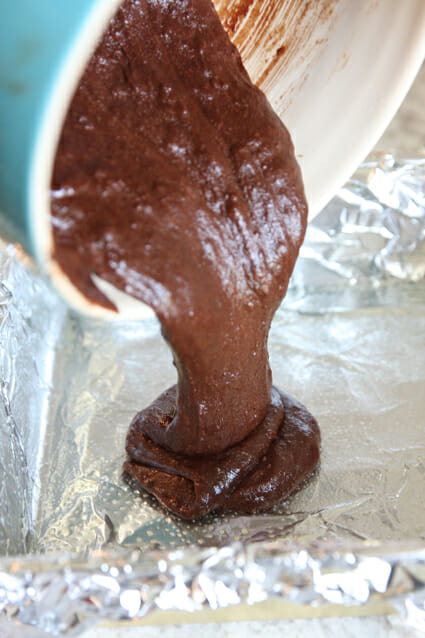 The cheesecake layer that goes on top is super simple: cream cheese, pumpkin puree, a little sour cream, and autumn-y spices.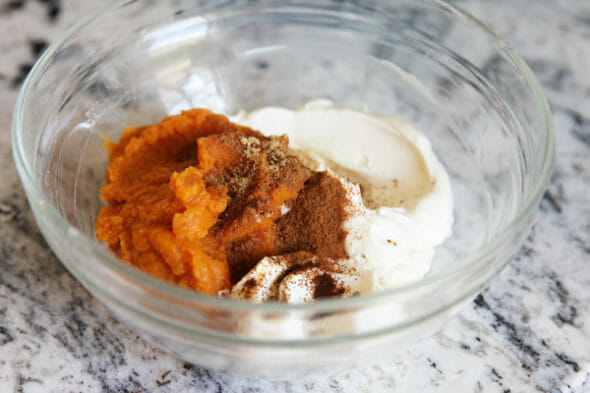 Spread that right over the top of the brownies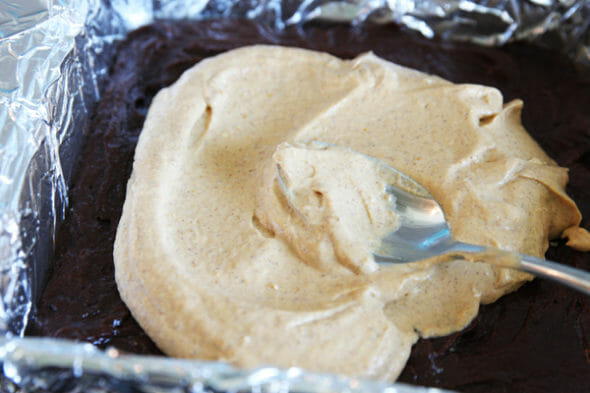 and then dollop on the reserved brownie batter.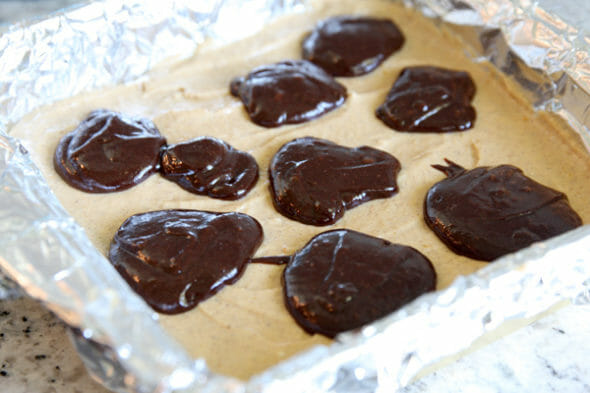 Use a knife to gently swirl the brownie batter around. If you want it to look really clean, it helps to wipe off your knife after each swirl.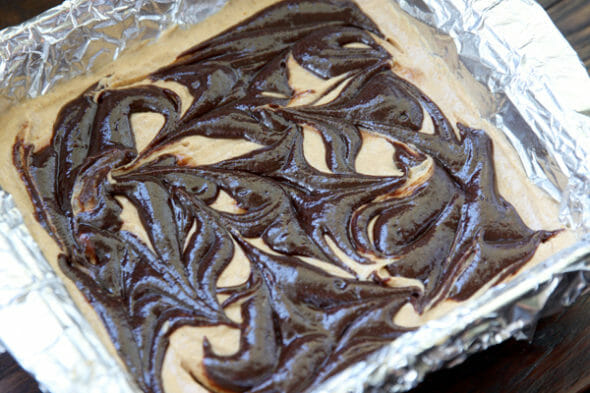 Bake that up and let them cool in the pan.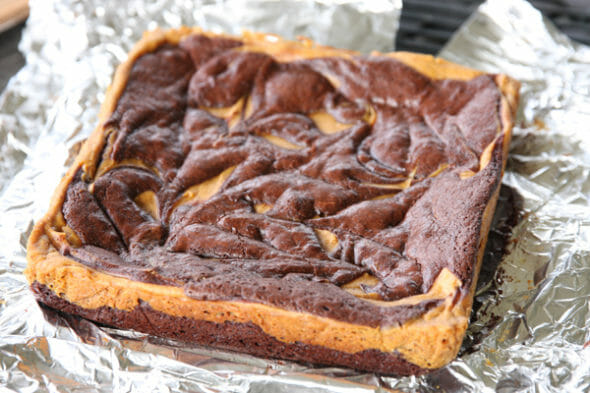 Then you can just lift the foil right out of the pan, making it much easier to slice into these bad boys.
You get a lightly spiced, creamy pumpkin cheesecake, and that rich dark, gooey, chocolate. It's a surprising match made in heaven.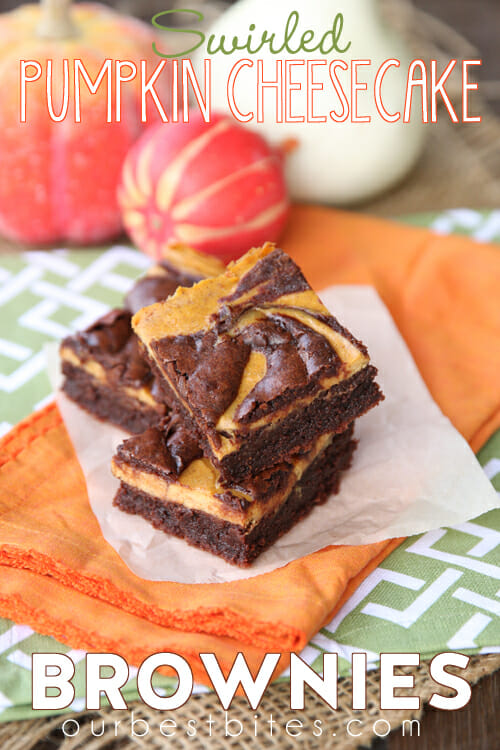 I should add that while generally cheesecake is served best when chilled, the flavor of these brownies (in my opinion) is best at room temp.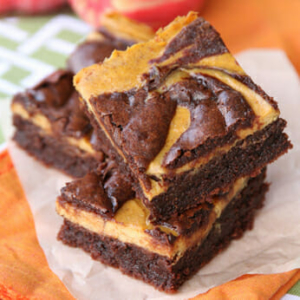 Swirled Pumpkin Cheesecake Brownies
---
Description
These swirled pumpkin cheesecake brownies are a fantastic autumn-in-a-pan dessert.
---
Pumpkin Cheesecake Filling
4 ounces

cream cheese

6 Tablespoons

pumpkin puree

2 Tablespoons

sour cream

2 Tablespoons

brown sugar

1 Tablespoon

flour

1/2 teaspoon

cinnamon

1/4 teaspoon

ginger

1/8 teaspoon

cloves

1/8 teaspoon

ground nutmeg
Brownies
2/3 cup

flour

1/2 teaspoon

baking powder

1 teaspoon

cinnamon

4 ounces

unsweetened chocolate, chopped

1

stick (8 tablespoons) butter

1 1/4 cups

sugar

2

large eggs

1 teaspoon

vanilla
---
Instructions
Microwave cream cheese until soft, about 20-30 seconds. Add pumpkin, sour cream, sugar, flour, cinnamon, ginger, cloves, and nutmeg. Whisk to combine well and set aside.
Preheat oven to 325. Line a 8×8 pan with foil and spray with non-stick spray. In a mixing bowl, mix flour, baking powder, and cinnamon. In a separate bowl combine butter and chocolate. Microwave at 50% power, stirring occasionally, until melted, 1-2 minutes.
Whisk sugar, eggs, and vanilla together in a medium bowl. Add melted chocolate to mixture and whisk until incorporated. Add flour mixture and fold to combine.
Reserve 1/2 cup batter (put it in the bowl you melted your chocolate in.) Spread remaining batter in prepared pan. Spread cream cheese filling evenly over batter.
Microwave bowl of reserved batter until warm and pourable, 10-20 seconds. Using a spoon, dollop softened batter over cream cheese filling, 6-8 dollops. Use a knife and swirl batter through cream cheese filling, making a marbled pattern. Bake until toothpick inserted in center comes out with few moist crumbs attached 35-40 minutes. Let cool in pan on wire rack for 1 hour.
Using foil overhang, lift brownies out of pan. Return brownies to wire rack and let cool completely, about 1 hour. Cut into squares and serve.
---