Need a last minute idea for some poppa's in your life? I thought I'd bring back this popular printable from last year. Have a good weekend! My Tin Can Treats were so popular for Mother's Day, I figured it was only fair to include the dads too with…drumroll please…Tin Can Treats Father's Day Edition! If you missed the Mother's Day edition, click here to see the full tutorial. Basically, you are removing the bottom of a tab-top tin can, emptying and cleaning it, and then filling it with treats and goodies. After you attach the bottom of the can again, you can cover it with cute paper and festive adornments. It's a perfect little gift for giving, and everyone will be surprised to see a personalized gift inside!
Good news; I bought a new can opener. Exciting, right?! This style of safety can opener works so much better than a traditional one, but either works.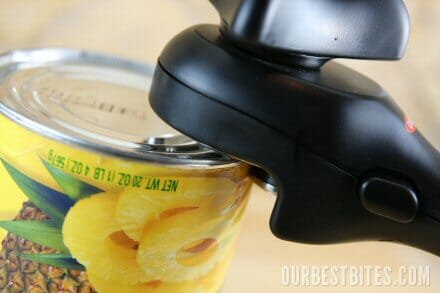 I had my husband at the store with me when I was stocking up on can-stuffers for this post. I grabbed some mini candy bars and when I moved onto the gourmet chocolate, he rolled his eyes and told me I was thinking like a girl.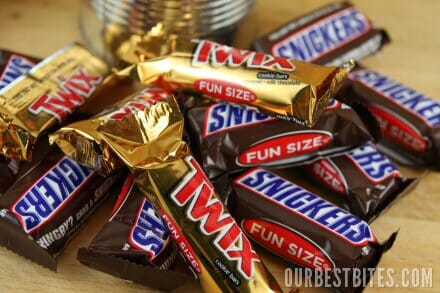 Ah, man food. Good idea. I'll save the Lindor Balls for myself.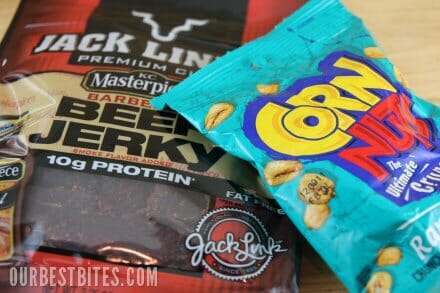 For my Mother's Day cans I used the small 7-8 ounce cans. I decided to man-size the Dad version. In case you're wondering, a bag of corn nuts fits perfectly in a normal soup-size can. Who knew? You can also fit quite a bit fun-sized candy bars in there too.
If you use the can opener I have pictured, the bottom really attaches back on seamlessly.
Check out your local craft store for fun papers; you'll be surprised at how many great guy-themed papers you can find. I've got tools, sports, bbq, etc. You'll use this to wrap around the outside of the can.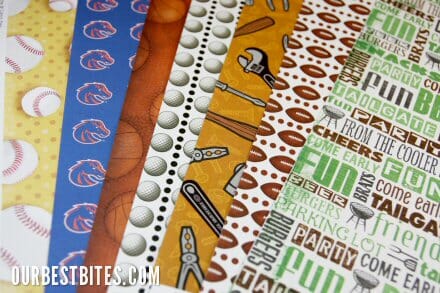 Now, you might find that a lot of the larger cans have writing and pictures on the tops (because apparently one needs graphics and descriptions to figure out how to open a tin can with a pull tab…) Pineapple cans are an especially nice size. They're larger than a Campbells soup can, but not huge. However, they almost always have the text on the top.
To cover that up, just use the top of your can to trace a circle on your paper. When you're cutting it out, just cut it a little smaller than the circle you've drawn so it will fit. You'll have to cut off one edge as I've shown below in order for it to slide in.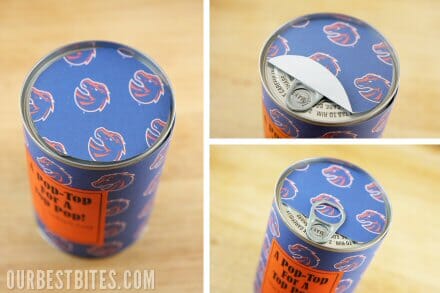 Then you can tie on ribbons, etc.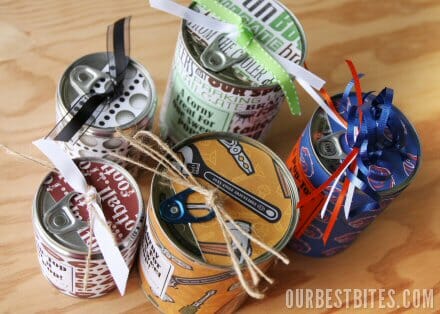 Now, the tags! I have a few different versions and sizes and you can download
them all at the end of this post.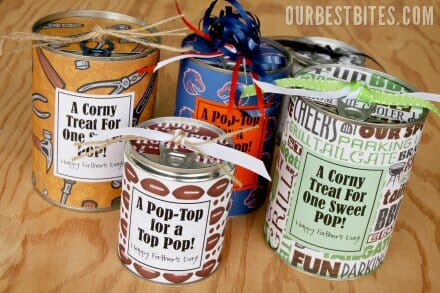 One says, "A Pop-Top for a Top Pop!" I made these in mini, for the small 7oz cans (the ones I used for the Mother's Day cans) and I did a larger version of that same one (for a normal soup size can) that includes a "To" and "From". I tried to leave a little room at the bottom of all the tags so you sign your name if you wanted to.
Kate also made some funny new tags, since these are a few years old! Check out that post here!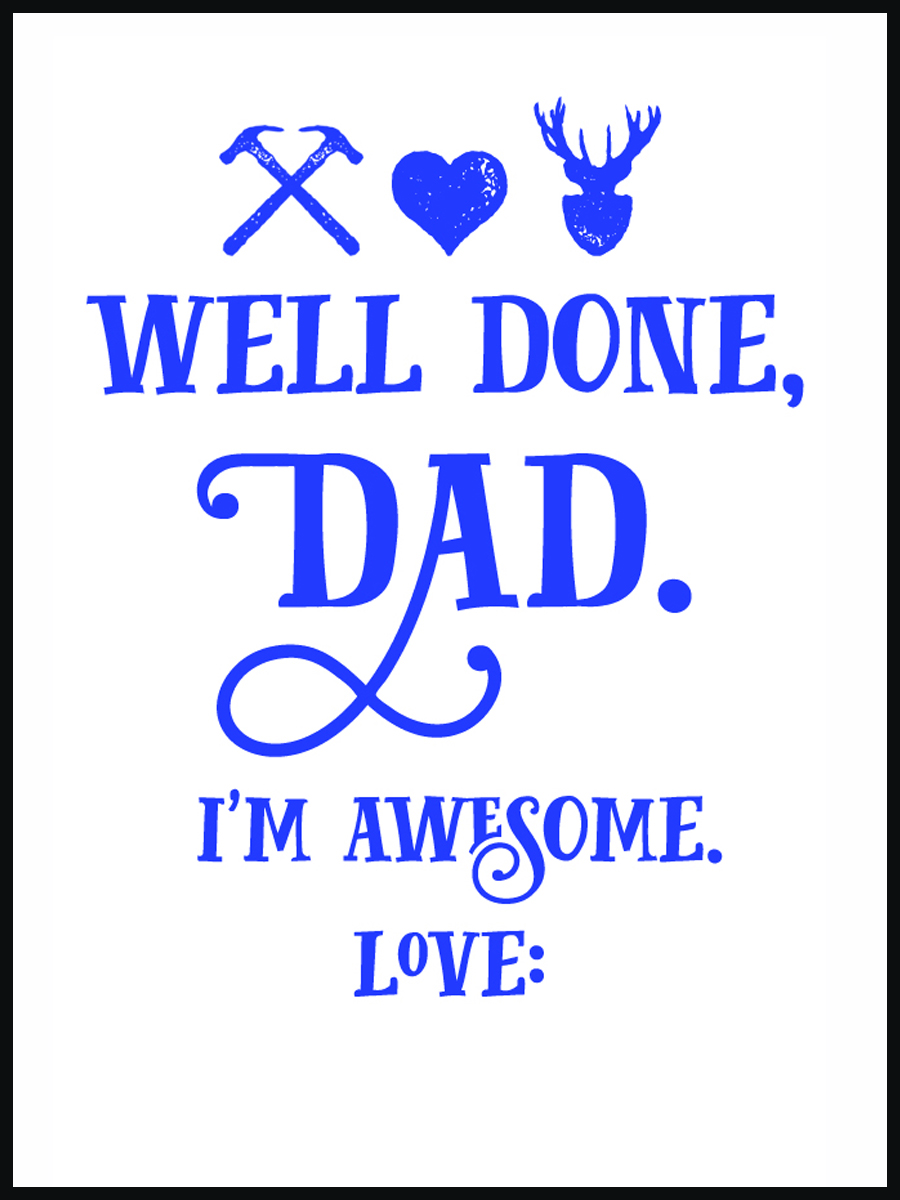 You can't go wrong with a sports theme! And see that handwriting font where it says "Happy Father's Day"? It's mine!
As I was putting corn nuts in one can and caramel corn in another-I thought of another tag I needed to make!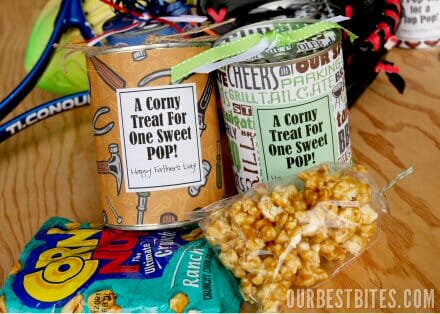 "A Corny Treat for One Sweet Pop!" An ode to my own Father who is king of corny puns 🙂 We have so many great popcorn treats that would be perfect for this tag. Try:
Traditional Caramel Corn
Cinnamon Bun Caramel Corn
Peanut Butter Cup Popcorn
Fruity Candy Popcorn
Put the popcorn in a plastic bag first to keep it fresh and to avoid it taking on any flavor/odor left in your can. And remember my note in the original tin can post- make sure to use cans that contained things like fruits and juices and not chili and stews!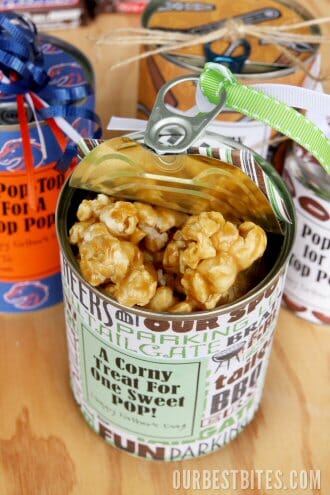 So there you have it. Get crafty for your favorite Pop!
Free Printable Tag Downloads (Click on Links Below):
Father's Day Tin Can Labels: I'm Awesome (small)
Father's Day Tin Can Labels: I'm Awesome (medium)
Father's Day Tin Can Labels: I'm Awesome (large)
Father's Day Tin Can Labels_Top Pop for Large Cans
Father's Day Tin Can Labels: Top Pop for Small Cans
Father's Day Tin Can Labels: A Corny Treat for One Sweet Pop for Large Cans