With the Super Bowl XLVI just around the corner, we thought it would be fun to put together a post full of our favorite party foods.  So naturally, I started with some dips, and then quickly realized I could fill a whole post with just those!  So I decided to skip the rest and just highlight our favorite dips, because often those are the hit of the party anyway.  So grab a bag of chips and a big crusty baguette and dig in!
Hot Corn Dip
This is one of my absolute favorite dips.  Don't stress that fresh corn isn't in season, it's just as great with frozen fresh corn (just stay far away from canned!) Frito Scoops are a must!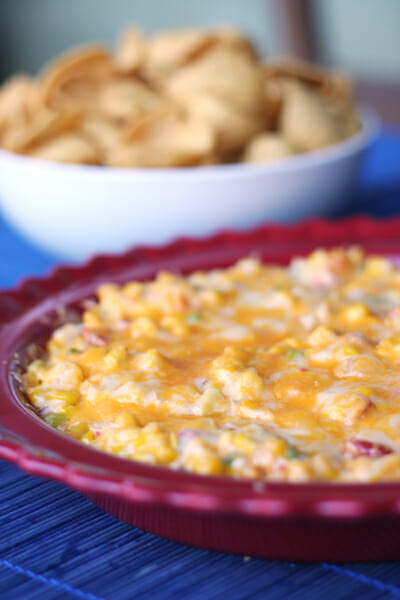 Hot Crab Dip
Every time I see this picture I want to dunk a chunk of warm bread onto it.  And that's saying a lot from a girl who gags at the very thought of seafood.  If you like crab, this one's for you!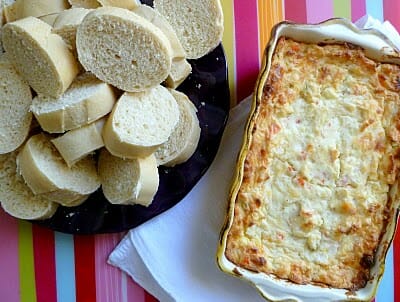 Jalapeno Popper Dip
Jalapeno Poppers are a game-day staple, so try this creamy cheesy version right out of a bowl.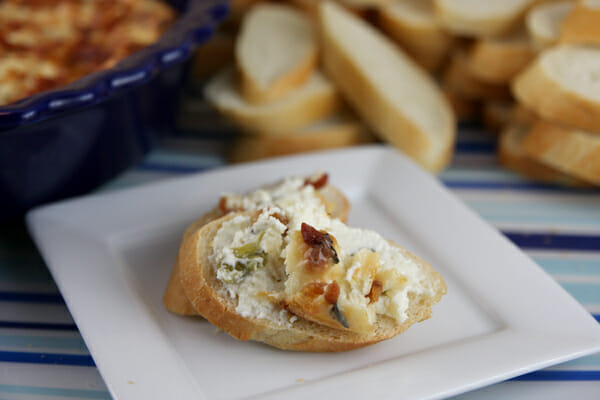 Roasted Red Pepper Dip
This is one of the first dips ever posted on our blog and it's definitely become a reader favorite.  A little spicy, a little smoky, and plenty of ooey gooey cheese.  We love this one with crusty baguette slices.
Garlic Artichoke Dip
Seven cloves of garlic go into this little pot of heaven.  How could the end result not be amazing?
Quick and Easy Mexican Dip
Three ingredients baby!  Sausage, cream cheese, and salsa- amazing with corn chips.

Chili Con Queso Dip
Another great cheesy Mexican dip- I keep this one in a mini crock pot to keep it warm.  It has so much flavor, and a little kick.

Now that we've covered warm, cheesy, naughty dips, let me show you some fresh semi-healthy ones!
Hot White Bean Dip with Bacon
This is another one of my favorites; the flavor combo with lemon, rosemary, and bacon is so great and the base is white beans which pack in both substance and a little protein- love it with pita chips! 
Roasted Egg Plant Spread
Check out this post and take a look at all of the vibrant veggies that go on the roasting pan.  Even if you're not a fan of eggplant, chances are you'll love this.
Roasted Red Pepper Hummus
A great twist on traditional hummus with smokey roasted peppers.
Doctored 7 Layer Dip
Who doesn't love a good 7 layer dip?  Take a look at Kate's tips to doctor it up beyond the norm.
Seven Layer Greek Dip
If you're a fan of traditional seven layer dip, check out this Greek version.  Hummus, feta, olives, and all kinds of other great stuff.  Fresh, healthy, and totally delish.
Roasted Tomatillo Salsa
If chips and salsa is your normal go-to, try spicing it up with a green version.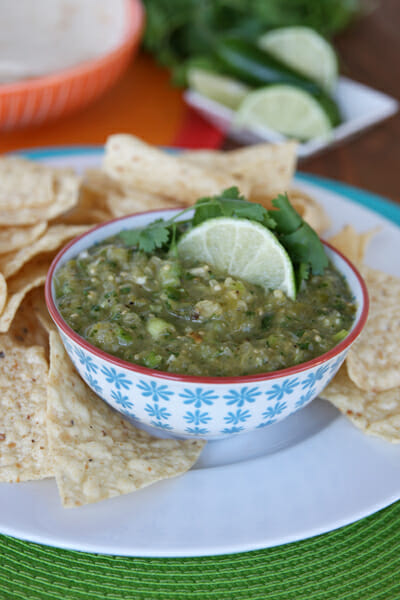 Guacamole
Guacamole isn't rocket science, but if you want it to turn out amazing every single time, check out our recipe.  And I swear I didn't add food coloring to this avocado, or photoshop it- it was that green!
Zesty Blue Cheese Dressing
If you're planning on hot wings, make sure to slice up some celery and whip up a batch of this Blue Cheese dressing- it will rock the flipping socks off the bottled stuff!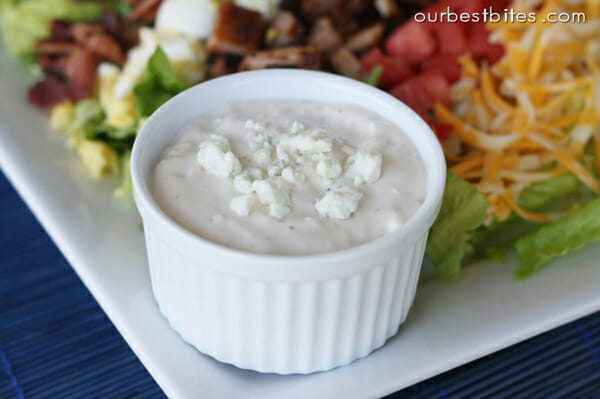 Hopefully that gives you a few new things to try, or reminds you of some old favorites!
For your Pinning pleasure: