My kids went back to school this week, which means when my alarm goes off in the morning, I actually have to get up instead of hitting the snooze button and checking to see if that cute mouse with a hat filter will ever show back up on Snapchat.
If you're looking for a few tricks to make meals and snacks a little less hectic, here are some super easy recipes that you (or your kids) can whip together in just a few minutes.
1. Loaded Peanut Butter Toast
Toast a slice of whole grain bread. Combo 1: Peanut butter, shaved toasted coconut, and chocolate chips (if desired). Combo 2: Peanut butter, sliced strawberries. Combo 3: Peanut butter, sliced bananas, and a sprinkling of cinnamon.
2. Apple Peanut Butter Snack Pack

Soak apple slices in club soda for 10-15 minutes to prevent brownness. In a Bento box or reusable sandwich box, add sliced apples, 2 tablespoons Jif Cinnamon or Maple Peanut Butter, and any desired toppings like unsweetened shaved coconut, dark or semi-sweet chocolate chips, sliced almonds, chia seeds, or raisins/Craisins.
3. 3-Minute Oatmeal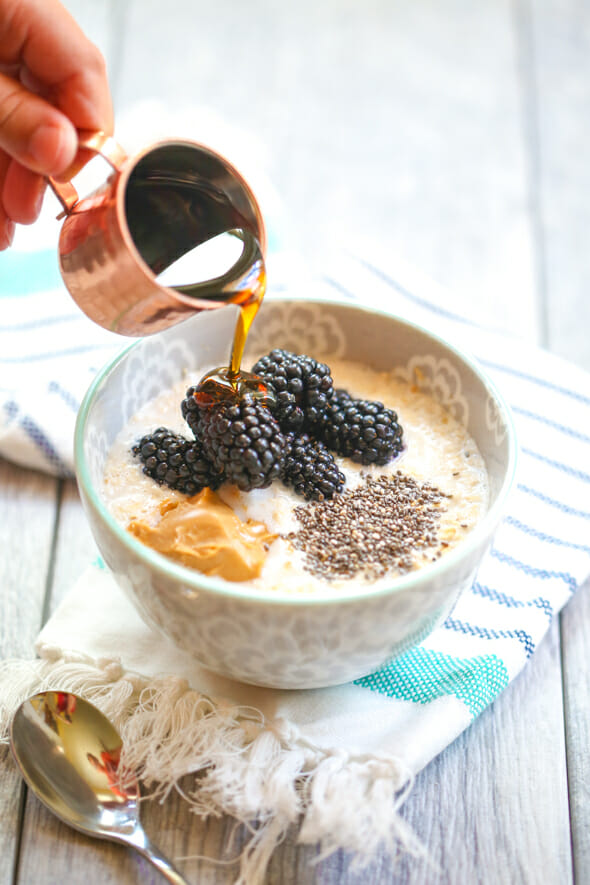 In a microwave-safe bowl, combine 1/2 cup quick cooking oats, 1 cup unsweetened almond coconut milk, and a pinch of salt. Cook for 1 1/2-2 minutes, then carefully remove from microwave. Add 1-2 tablespoons of your favorite peanut Butter, 1 handful blackberries or blueberries (about 1/3 cup), 1-2 teaspoons chia seeds, and real maple syrup to taste.
I hope that gives you some ideas to help the school year get off to an amazing start!