One of my most popular non-food posts on this site is this one, about memory keeping.  I shared a lot of the different things I do to record memories and document life.  One of the things I've learned is that the most memorable things in life don't need too much help being remembered, because the events themselves are memorable:  A 16th birthday, a family vacation, a wedding.  It's the little day-to-day moments that I really want to take special time to record and remember because those are the ones that are often overlooked, yet in the long run, are often most important.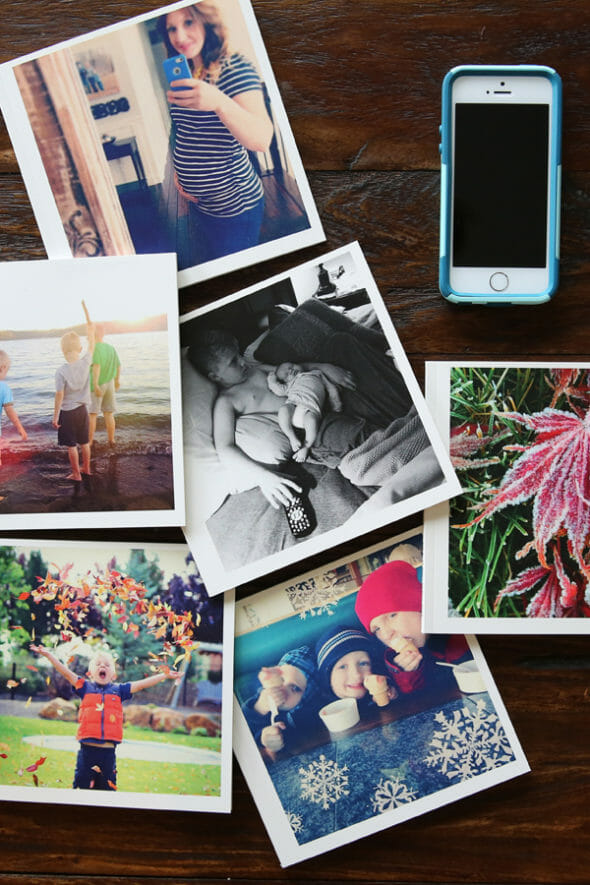 We live in an amazing time when technology makes it so easy to do just that.  I wanted to share one more thing that I'll be adding to that memory keeping post because it's helped me to really record the little moments in my family's life: Chatbooks! (Note: This isn't a sponsored post, just something I've been loving and wanted to share.)  These books are only $8 and ship for free.
So much of our lives are recorded in pictures on our phones, but then what happens to those pictures?  Like, me, many of you are posting photos to Instagram.  It's the fastest growing social media network right now and chances are, most of you who are using it, are using it to share photos of the day to day highlights in your life.  I have been loving Chatbooks for taking those photos and doing something with them– affordably!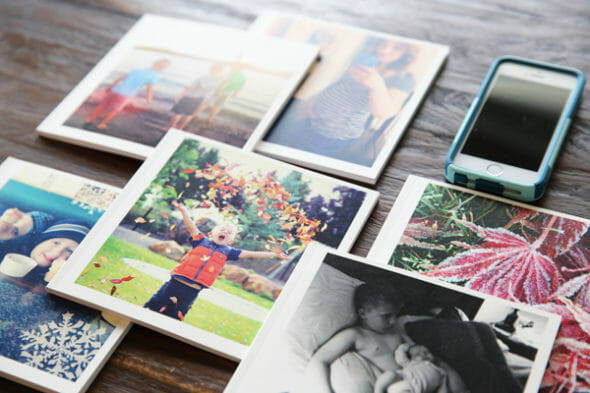 One of the things the Chatbook App can do is connect to your Instagram account and automatically stream those photos into stylish little coffee table books.
Here's some of my favorite features:
– it prints the date, location, and caption if you would like it to.
– you can choose to exclude any photos you don't want to include
– you can subscribe to an Instagram Series, which is what I do.  The little books can each hold 60 photos, so whenever you have enough photos to fill a new volume, Chatbooks lets you know and can send it right over.  It's like scrapbooking without even trying!  The best part:  The books only cost $8 each and they ship for free.  Yep.
-You can get any book in either softcover (shown here) or upgrade to hardcover.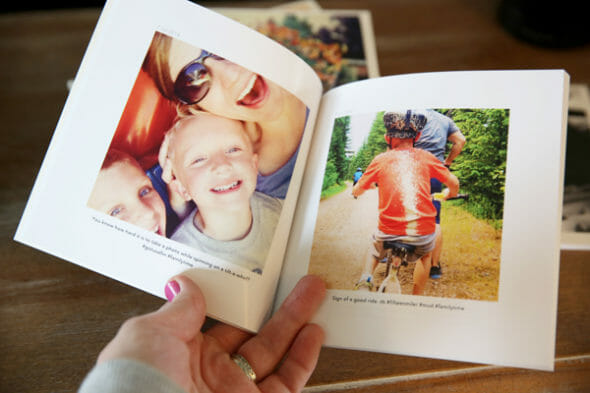 Another favorite feature is that you can add contributors, meaning you can combine more than one Instagram account into a single book.  So if you and your spouse both have accounts, both of your photos filter right into the same book.  What an awesome thing to do if you have kids on Instagram as well; all of your family's photos can be pulled together into little family albums.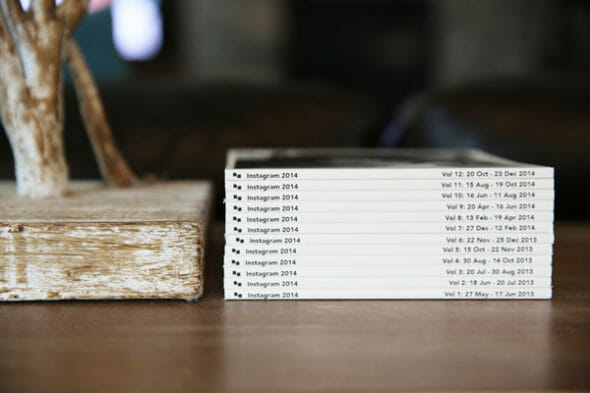 You can also do a (non-Instagram) Chatbook series.  It's basically like texting a photo and caption, and you can create a group so lots of people can contribute.  Let's say you're on a family vacation- have everyone add their photos and you can all have a great photo book all finished when you're done.  You can do a family series and every time there's enough photos to fill up a book it will notify you.  Add a subscription for Grandma and Grandpa so they get copies when you do.
Chatbooks also offers single, stand-alone books, and you can upload photos directly from your phone, or social media sites like Facebook and Instagram.  So easy!
Check out the website and if you want to try it out, you can use the code BESTBITES when you subscribe to your Instagram Series and you'll get your first book for free!  I hope that helps someone out there get their photos on their table and feel good about documenting life!
Through December 13th, get 20% everything with that code!