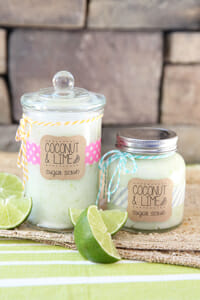 First of all, thank you from the bottom of our hearts for all of the kind comments on yesterday's post.   (If you missed it, you can read it here).  It's always a little bit nerve-wracking when we post something out of the norm around here, especially when it's of a personal nature, and we always cross our fingers and hope it's well received, and in the way we intended.  I curled up with my laptop tonight and read every single comment.  Thank you, thank you.
Now, in that post we talked a little about the expectations women everywhere face because of the internet.  On that note, has Pinterest pressured anyone out there to compulsively purchase a ridiculously large container of coconut oil?  Admit it, and least 4,972 of you did.  We know because at least half of you have emailed us to ask what the heck you should do with it now.  Here's an answer!  By the way, the brand pictured below, is amazing.  Awesome coconut flavor and pure white color.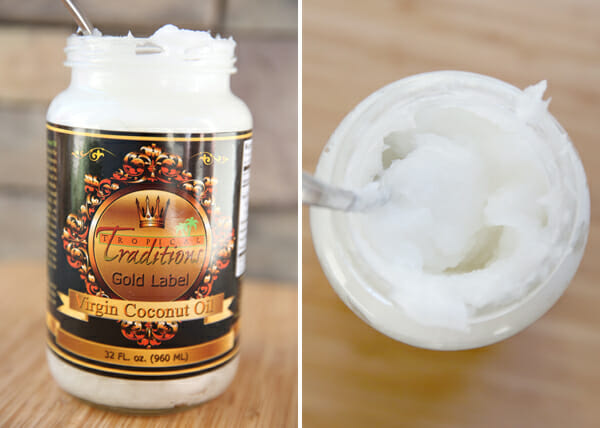 I love a good DIY sugar scrub.  Coconut oil is an amazing moisturizer and sugar is an awesome exfoliant.  I had my coconut oil on the counter a few weeks back and as I was scooping some out, I dropped a blob into my fruit basket that was sitting right there.  It landed right on top of a lime and that's when I heard the choir of angels and wondered why I hadn't thought of this scrub before.  I made it right then and immediately texted Kate to tell her how amazing it was.  This would be the perfect little gift to whip up for Mother's Day for a friend, a Mom, or just yourself!  Chances are, many of you have all of the ingredients right in your kitchen already.  It's a tropical escape that will leave you feeling all silky and smooth.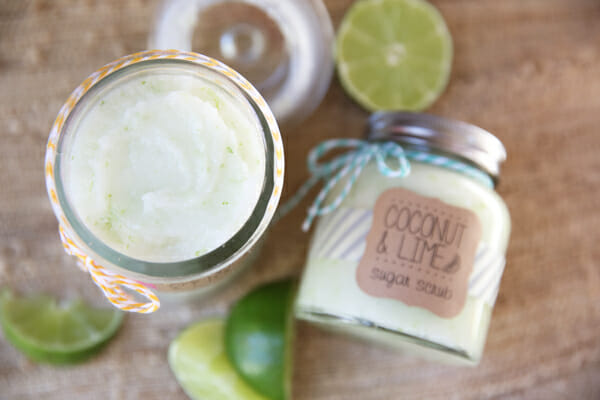 Place some coconut oil in a bowl.  Depending on the temperature of your surroundings, you  may need to heat it in the microwave to soften it.  Right now, it's is the 80's where I live and my coconut oil stored at room temperature is super soft and stir-able, but in the winter time I definitely have to zap it in the microwave to soften it up.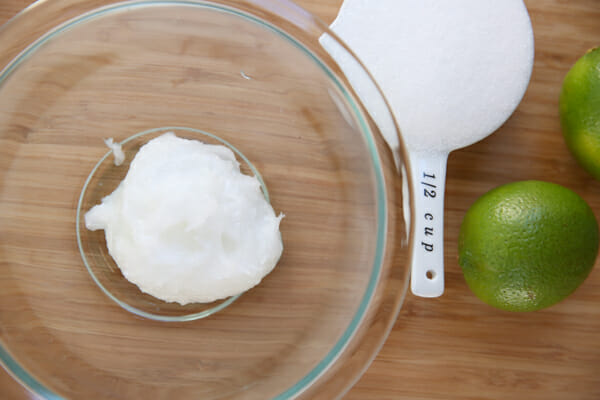 Next add some granulated sugar.  Sugar is a great, gentle exfoliator.  If you like a little more umph, you can use a natural coarse grain sugar, but plain ol' white sugar works great.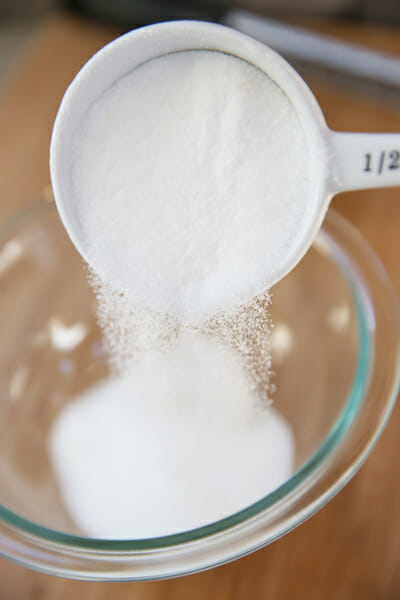 It seemed only fitting to pair bright, fresh lime with the smooth creamy coconut.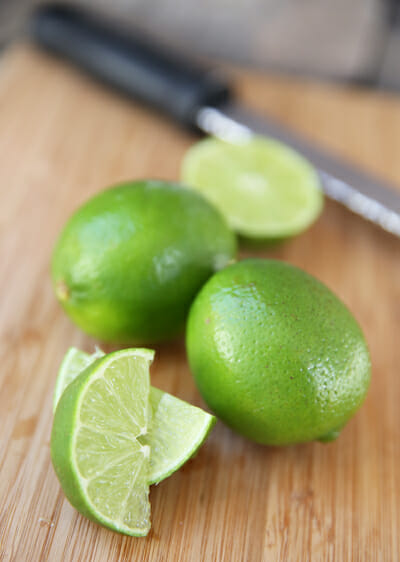 The natural oils in citrus are found in their peels, so just zest a lime right in there.  A microplane grater will produce super fine bits, so if you don't have one you might want to grate the peel with a fine-hole grater and then run a knife over it to chop it up even more.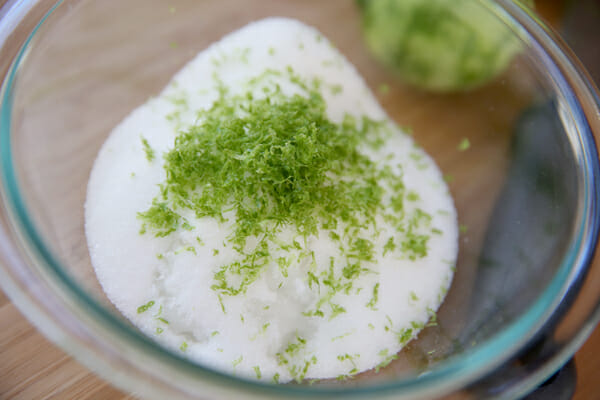 Then just stir it all up.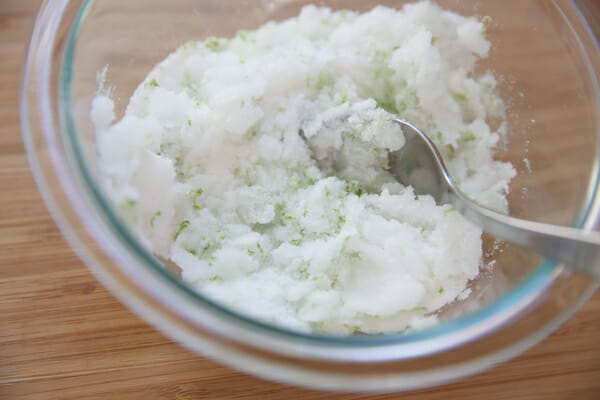 The consistency of a sugar scrub is really a matter of preference.  I usually start with a 2:1 (sugar:oil) ratio and then adjust from there.  I like my mixture to hold together like a paste, as opposed to crumbling, which I feel usually just makes a mess.  So generally I start with that 2:1 ratio (pictured below, you can see it's rather thick), and then add another scoop of coconut oil.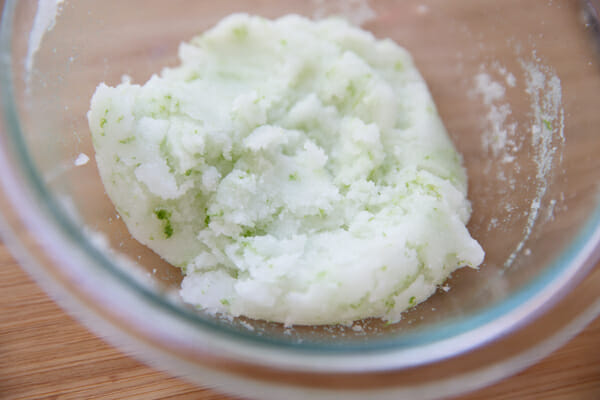 The lime zest adds a bright fresh scent, and the coconut oil has a light scent to it, but I still love to add a little boost with some oils.  I just use the oils I have for cooking and baking.  They only cost a couple of bucks, and a little goes a long way.  (Please note:  I will burn the first comment that tries to sell Do Terra oils on this post.  Does that sound overly-dramatic?)  You can use lime and/or coconut; I like a little of both.  Just add it to taste.  And by "taste" I mean smell.   Okay, that's a lie, I totally taste it.  It's amazing, and totally edible.  I buy my oils from Orson Gygi; they literally have every flavor you could ever imagine.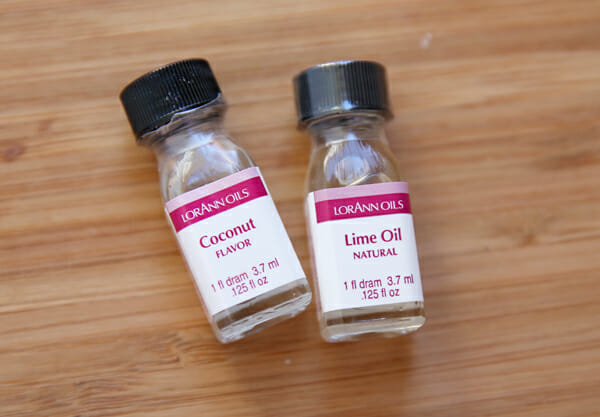 Just pop it in a cute jar and you can store it at room temperature for weeks.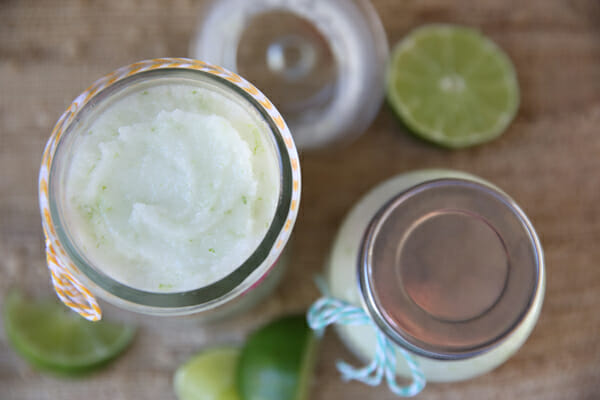 I keep a little jar in my shower.  Just take a palm-full and massage it all over.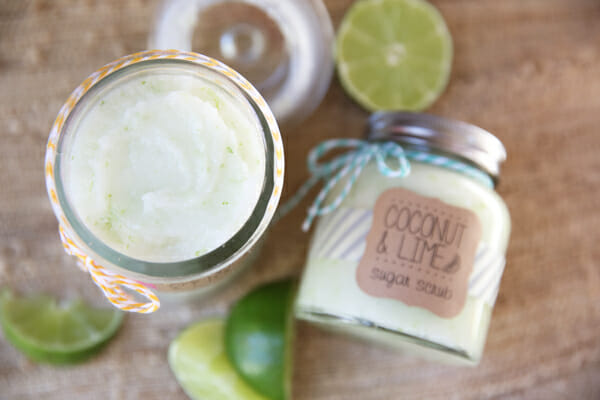 The sugar exfoliates and the coconut oil is uber-moisturizing.  Just rinse with warm water and then massage in the oil left on your skin.  Or you can rinse with soap if you don't like the feeling of the oil, it will still leave you silky smooth.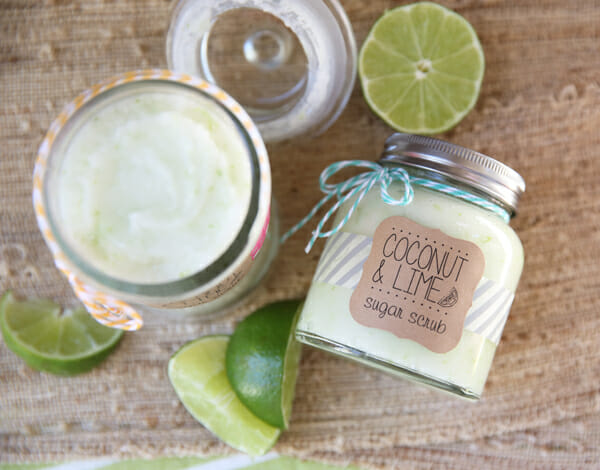 The cute jars in my post are from Hobby Lobby and only cost a couple of bucks.  The brown labels are made by Avery in the Martha Stewart collection and I picked them up at Staples.  (Fun fact: I'm obsessed with office supplies.  Every September I buy ridiculous amount of "school" supplies.  For myself.) They don't make that particular kind anymore, but here are some similar ones you can grab from Amazon.  I just wrapped a piece of washi tape around the jars and tied some twine on and these little gifts were seriously SO quick, easy, and cheap to whip up.  Also it smells (and let's face it- tastes) amazing.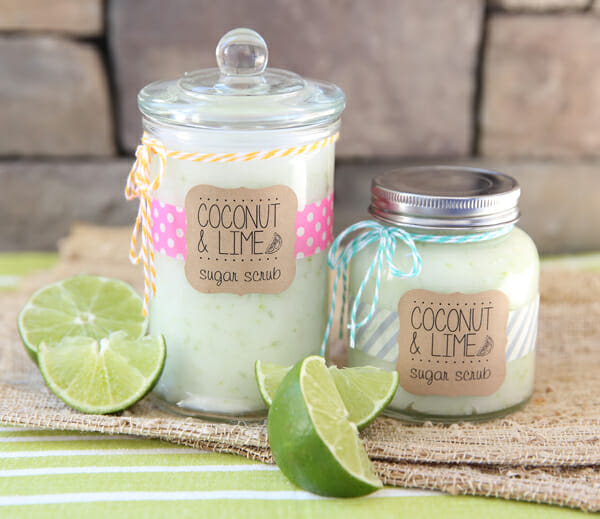 You can get the same look by printing off these labels on plain paper and just cutting out the shape.  Just use double stick tape to attach them to a jar, or print them on card stock and tie them on with a string.  Easy peasy!  Little mason jars like these are great for sugar scrubs, too.
Click Here to download Printable Labels
Print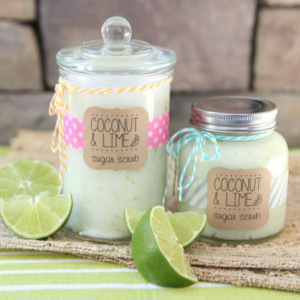 Coconut & Lime Sugar Scrub
---
1/4 cup

coconut oil

1/2 cup

granulated sugar
zest from

one

lime
optional: Lime and/or coconut flavoring oils
---
Instructions
Place oil, sugar, and lime zest* in a bowl. *If you're not using a microplane grater to zest the lime, you may want to use a knife to chop it even more finely before adding to the mix. Stir to combine, and if desired, add additional coconut oil to reach desired consistency. Add lime and/or coconut flavoring oils to taste (or smell :))
You may store at room temperature for several weeks (I like to keep a jar in my shower). Use scrub to gently exfoliate skin. Rinse skin clean with warm water and then massage in oils left on skin for a soft, silky finish.
Yield: about 3/4 cup sugar scrub.
---
Now, if you've got a hankering for lime-coconut and you don't want to eat your beauty products, here are a few things you must, must make.  Soon.  These are probably 3 of my all-time favorite recipes.
Lime-Coconut White Chip Macadamia Nut Cookies

Coconut Banana Bread with Lime Glaze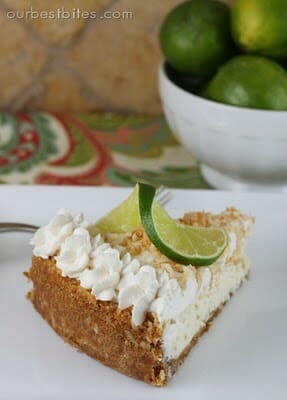 *Disclaimer: This post contains affiliate links.