I had a birthday a couple of months ago and my husband fulfilled every Mother's birthday dream by letting me sleep in as long as I wanted while he and the kids cleaned the house and made breakfast.  When I appeared from my cave to busy kids whining about vacuuming, Eric was in the kitchen whipping up this Blueberry Coffeecake Recipe.  His go-to recipe site is (I mean, besides this one haha) is King Arthur Flour.  This recipe required basic pantry ingredients, plus some fresh berries (but frozen works, too) and it was so so good. We liked it so much in fact, that we made it again the next day and I took pictures!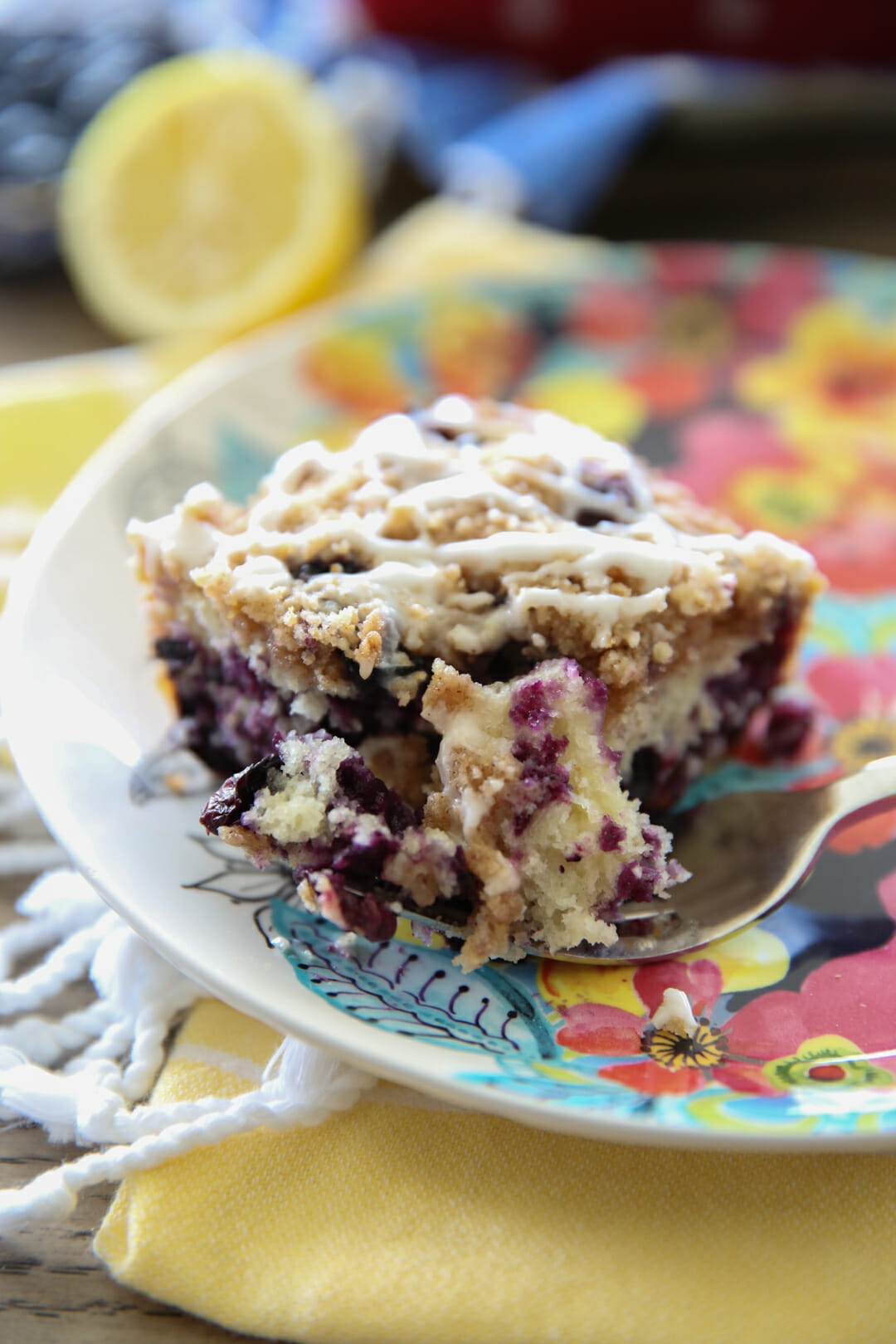 While the basic recipe is fantastic, we both wanted to try adding a punch of lemon to the second attempt, and we liked that even better.  When this is baking it smells just like my favorite candle.  Did you guys know I made candles?  I've mostly shared (and sold) them via Instagram.  If you missed it, you can read this post for the inspiration, and if you'd like to be on my list to get a heads up when I have candles for sale, just click here!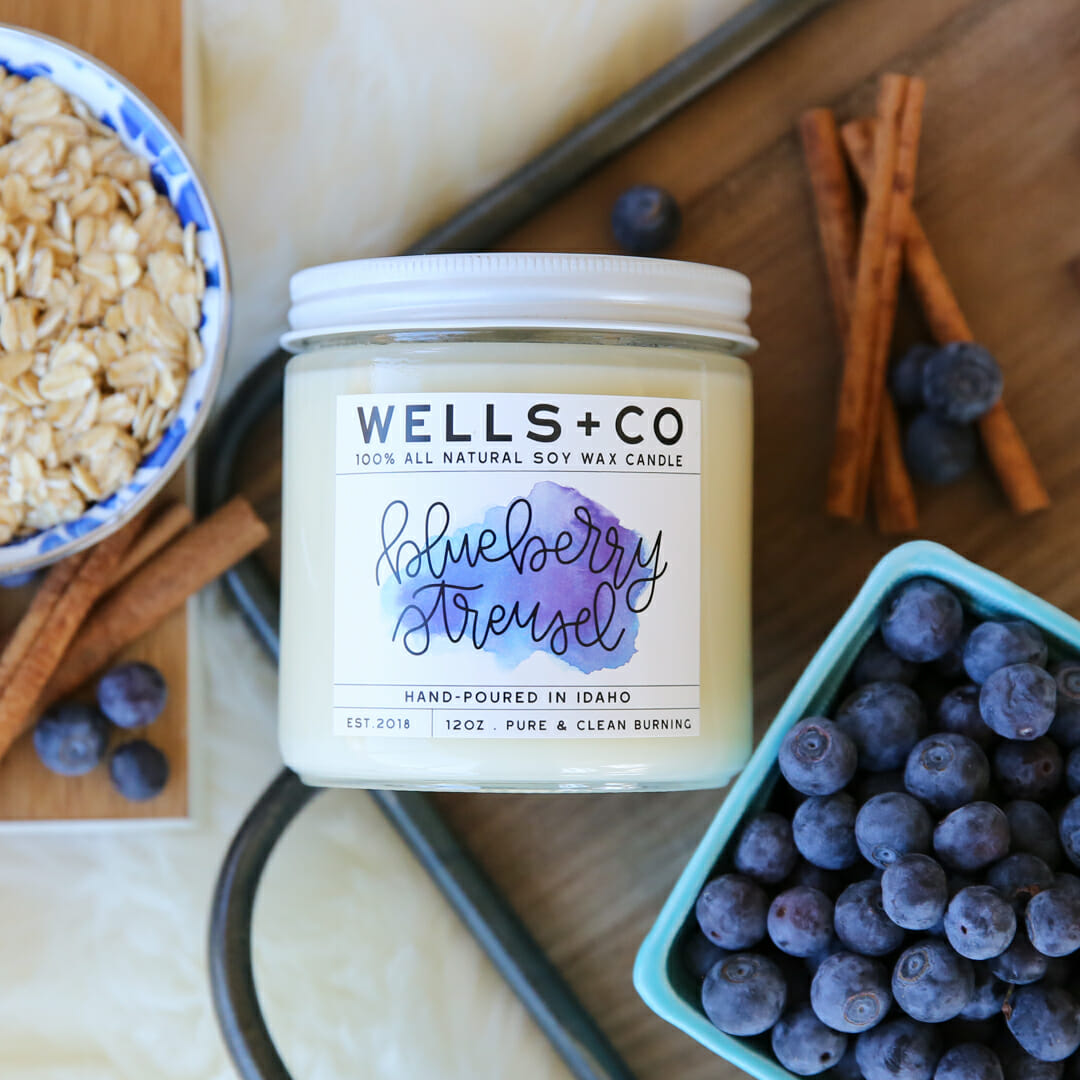 Now, back to the edible stuff. I added lemon zest right into my batter, which added another layer of flavor here that we really loved.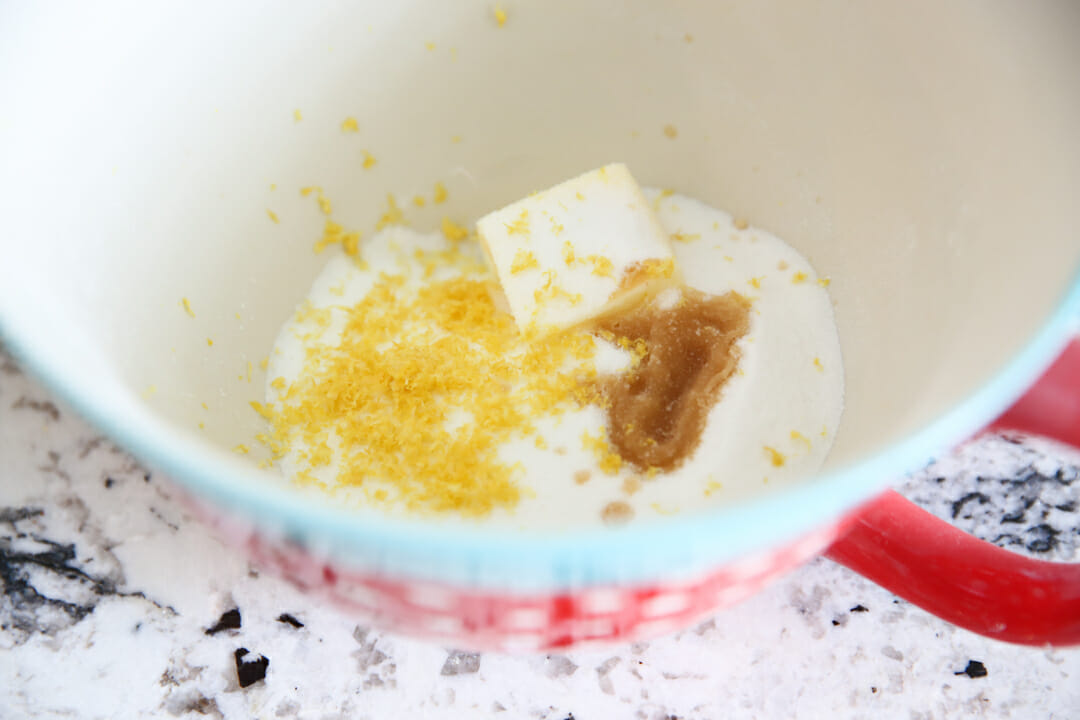 We happened to have fresh berries, but you can definitely use frozen.  If you use frozen, just don't thaw them first!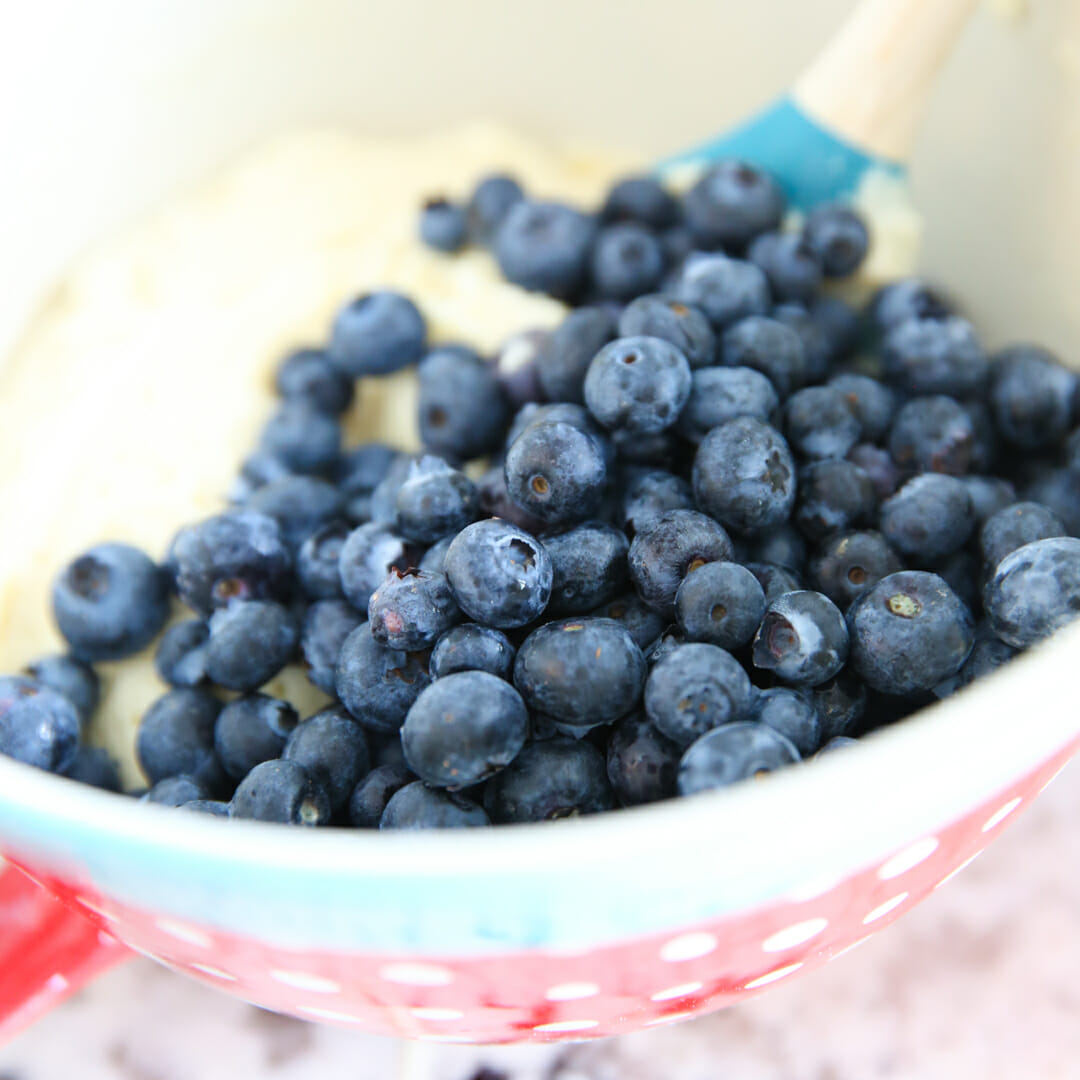 The batter is nice and thick,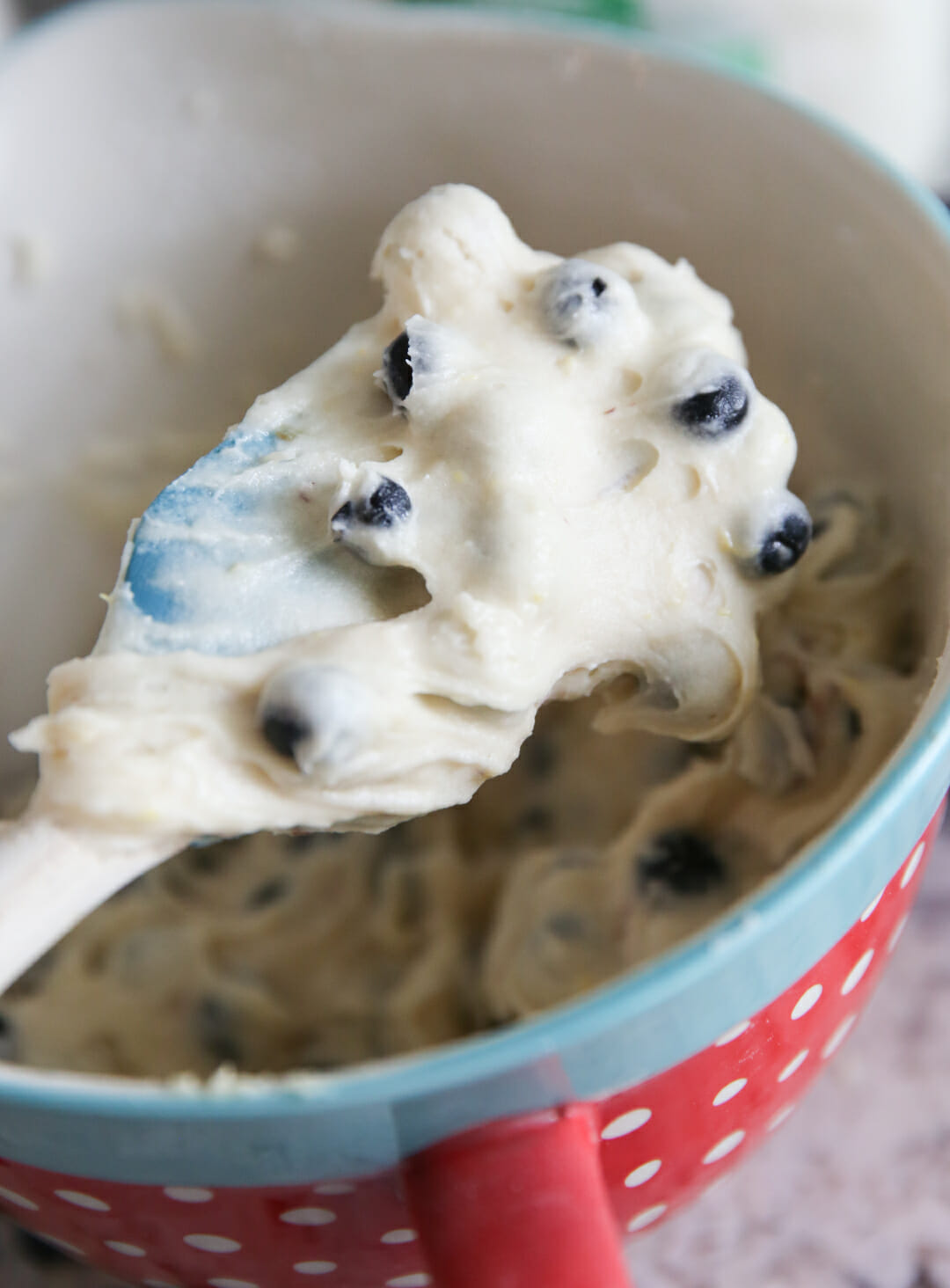 and once it goes into the pan, you'll pour streusel on top.  I've doubled the streusel in these photos because I default to always, always doubling streusel.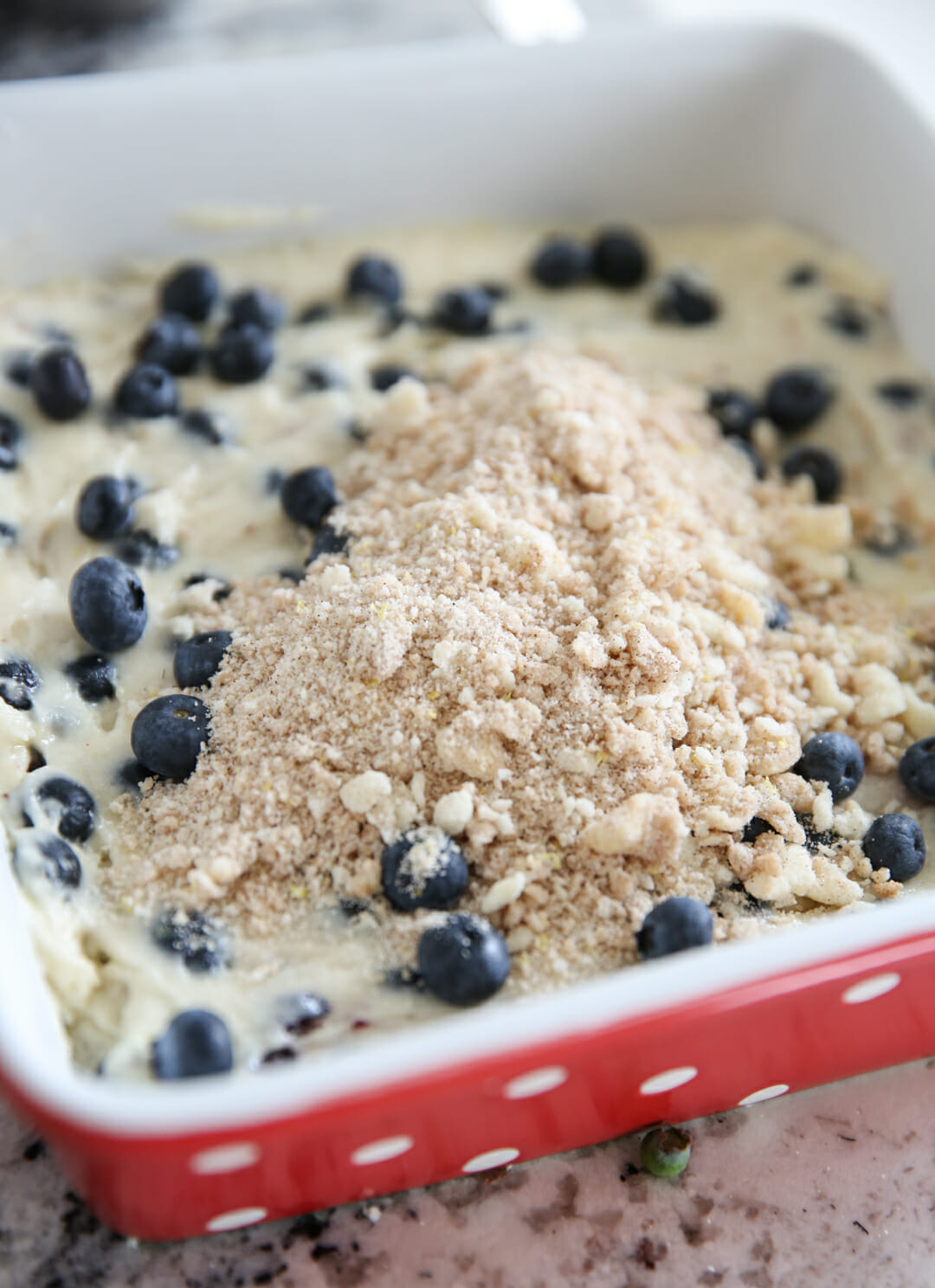 After it's baked, that topping becomes perfectly buttery and crumbly in all the best ways.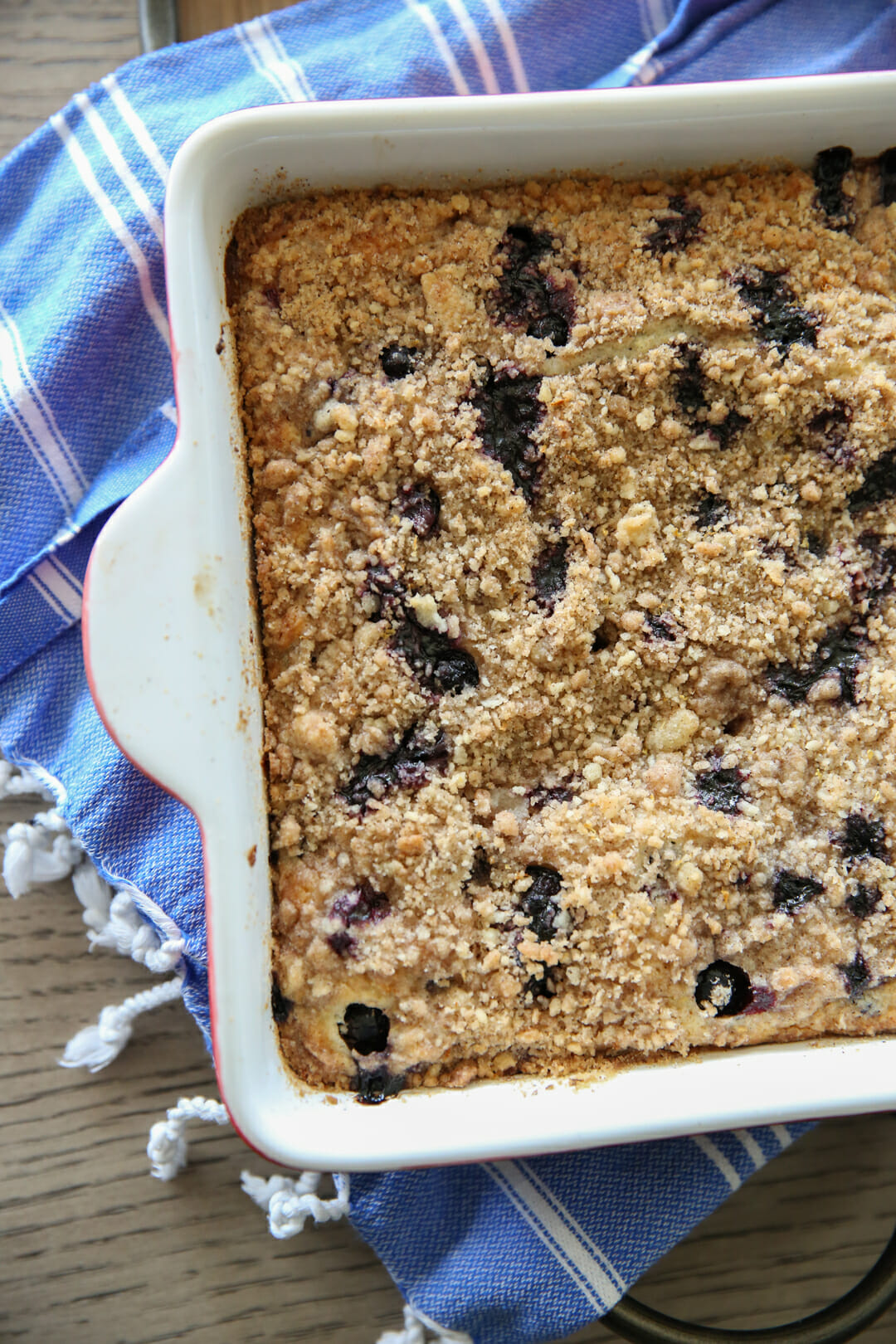 And while it's totally unnecessary, I loved the look of a little lemon-spiked drizzle on top.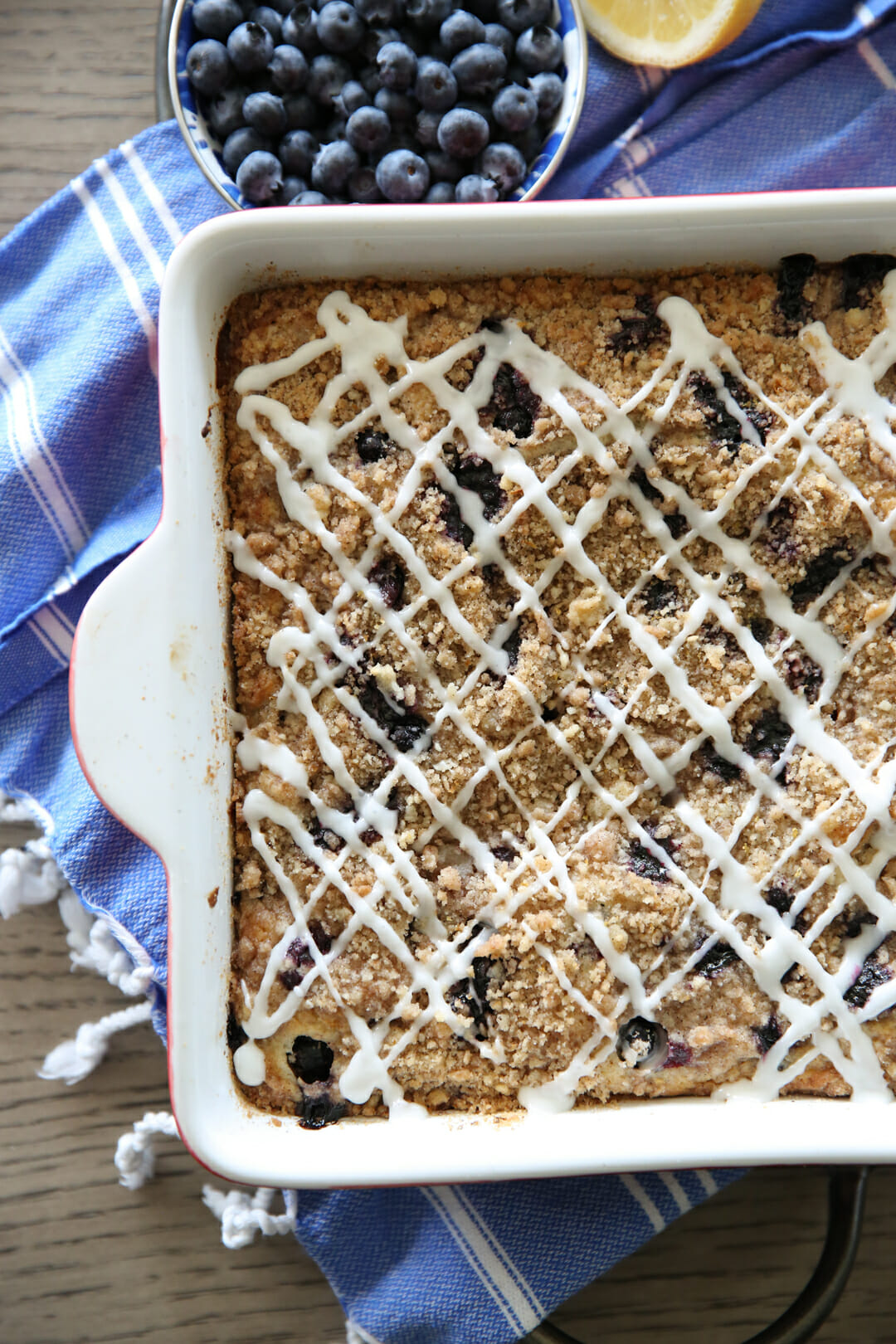 This cake is best just slightly warm or cooled.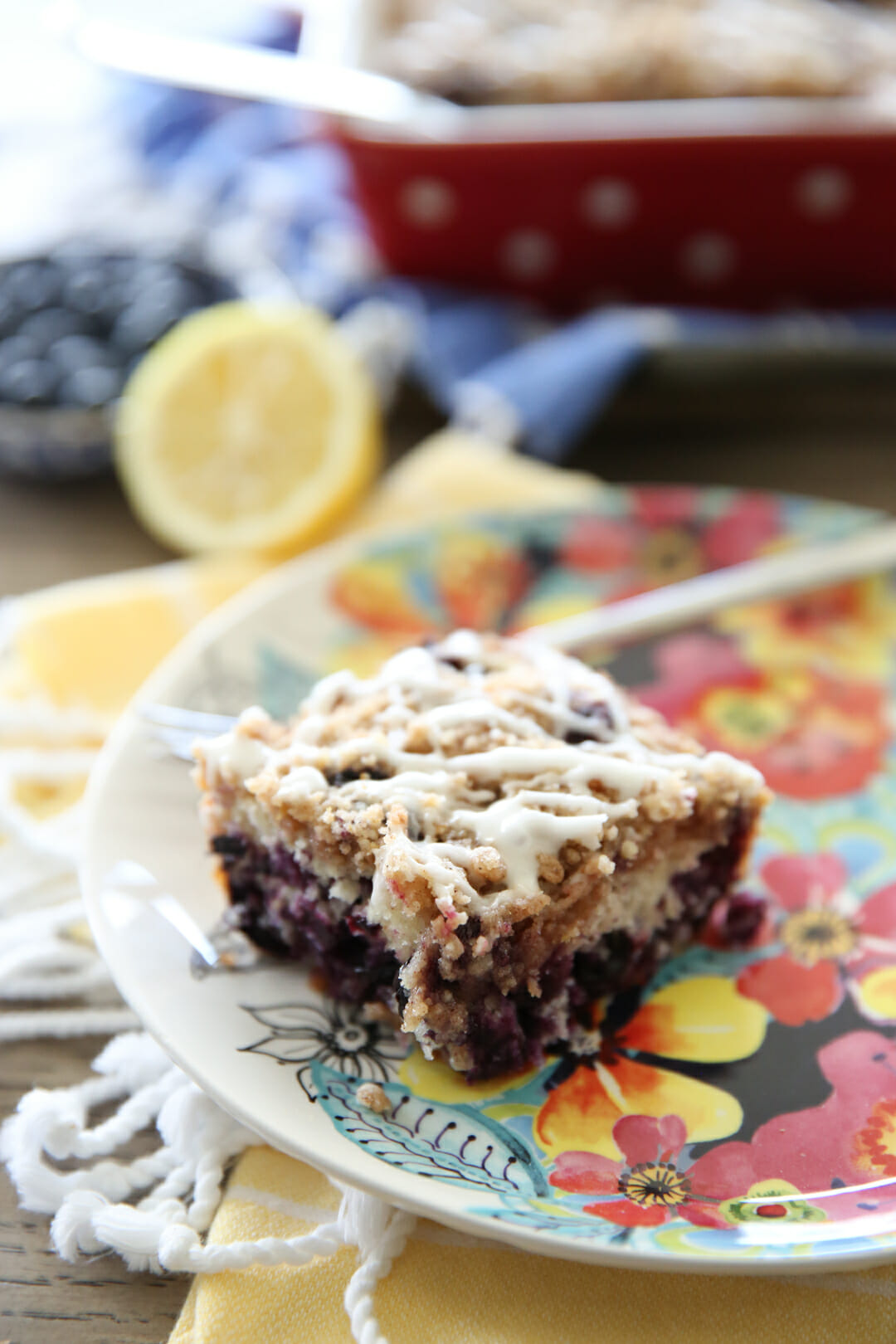 It would be perfect for a Father's Day breakfast/brunch or something fun for the weekend.  Need more brunch ideas??  Click here! 
Print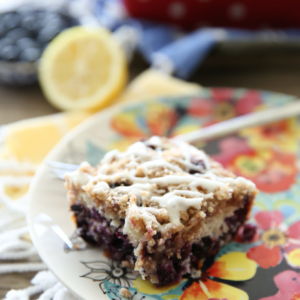 Blueberry Streusel Coffee Cake
---
Description
This simple, easy-to-make coffee cake can be adapted to a variety of fruit flavors. It's perfectly moist, and topped with the most fantastic streusel! If you love an extra crumbly topping, we suggest doubling the streusel measurements below 🙂
---
Streusel
1/3 cup sugar
1/2 cup flour
1 teaspoon ground cinnamon
1/8 teaspoon salt
4 tablespoons butter
1 large lemon
Cake
2 cups flour
2 teaspoons baking powder
1/2 teaspoon salt
3/4 cup sugar
4 tablespoons butter
1 large egg
1 teaspoon vanilla extract
1/2 cup milk
2 cups fresh or frozen blueberries
---
Instructions
Preheat the oven to 375°F. Lightly grease an 8″ square, 9″ square, or 9″ round cake pan. If you use an 8″ square pan or round pan, make sure it's at least 2″ deep.

To make the topping: Mix the sugar, flour, cinnamon, and salt in a small bowl. Use a microplane zester to zest in 1/2 teaspoon lemon zest into the bowl and stir to distribute. Cut or rub in the butter with the side of a fork, two knives or your finger tips until it reaches a crumbly state. Set aside.

Blend the flour, baking powder, and salt together in a medium-sized mixing bowl.

In a separate bowl, Add sugar, butter, egg, and vanilla and then zest in all the remaining peel from the lemon.

Alternately add the milk and the flour mixture to the sugar/butter mixture, ending with flour. Add blueberries. Stir only enough to blend.

Pour the batter into the prepared pan. Sprinkle the topping over the batter.

Bake the cake for 40 to 45 minutes, or until a toothpick or knife inserted into the center comes out clean.

Remove the cake from the oven, and set it on a rack to cool for 10 minutes.

While cake is cooling, place 1/2 cup powdered sugar in a small bowl and whisk in enough lemon juice to make a glaze. Drizzle over slightly warm or cool cake.
Serve right from the pan. Or, to transfer to a serving plate, Loosen the sides with a knife or spatula. Holding the pan in your left hand, gently tip the cake out onto your right hand, remove the pan, and gently right the cake onto a serving dish.
Yield: about 12 to 16 servings.

---
Notes
Want to prepare the cake one day, bake it the next? Spoon the batter into the pan, but don't sprinkle the streusel on top. Cover the pan, and refrigerate. Next day, add the streusel, then bake for 55 to 60 minutes, or until a toothpick inserted into the center of the cake comes out clean.