I don't know why Mother's Day always inspires thoughts of brunch, but it does.  Probably because it's the one meal of the day where you an legitimately get away with eating dessert for both breakfast and lunch.  And we like that.  If you want to cook up something special (or let's be honest, most of us are Moms here and what we really want is for someone else to make us something special) then here's some of my personal favorites.  Email this link to your significant other, or leave subtle hints by randomly opening this page on every computer and mobile device in your home.
These Baked Egg Cups are perfectly adorable (not to mention fancy but easy), and they'd give you an excuse to buy those ramekins in the photo.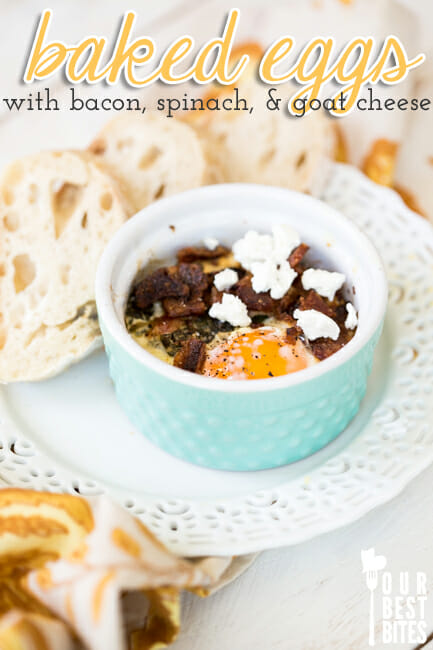 My personal childhood favorite- this Chile Cheese Souffle Bake only takes about 5 minutes to whip up.  You can prep it easily right before you bake it, or get it ready the night before.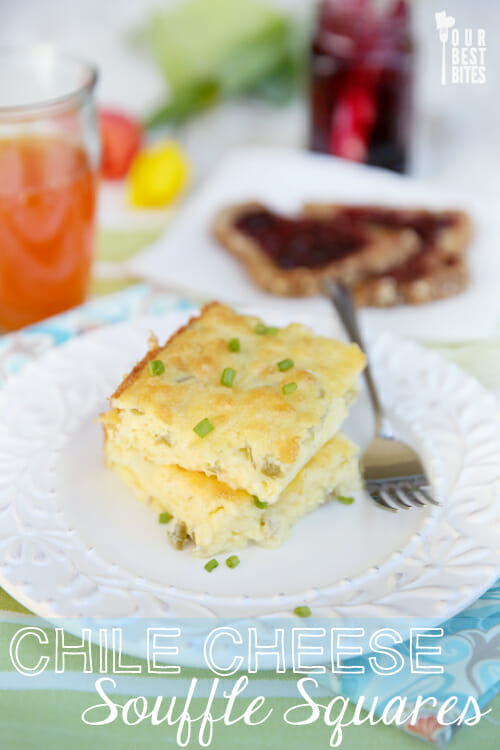 Baked Breakfast Taquitos.  This is a personal favorite for both Kate and me, and pretty much everyone who has ever eaten them.  They're perfect finger food, and oh so good.  If you haven't tried this recipe yet- put it on your to-do list!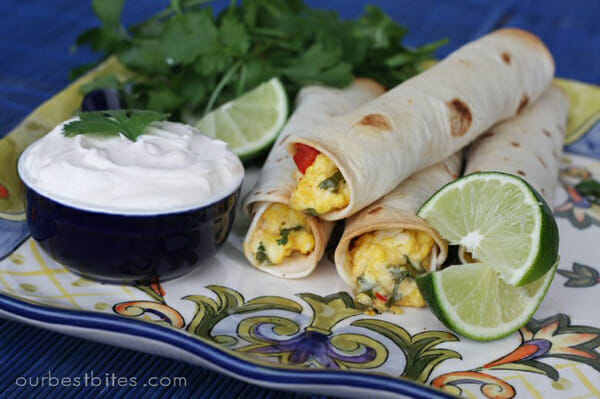 Quiche is a natural choice for breakfast or brunch and this Zucchini-Cheese one is superb.  Super easy and uses inexpensive zucchini with creamy Gruyere cheese.  One of my favorite combos.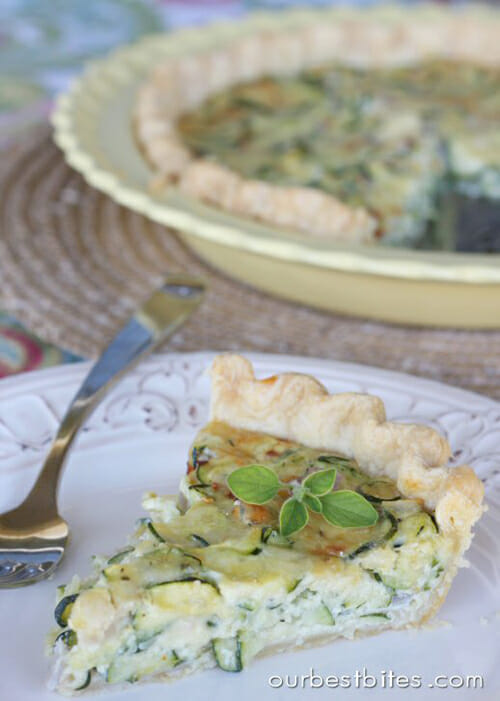 When I was a growing up, this Overnight Sausage and Egg Casserole held a sacred and traditional spot on our Christmas morning table.  Now that I have my own family, I bust it out for all sorts of special occasions.  I love that it's prepped the night before so all you need to do is pop it in the oven!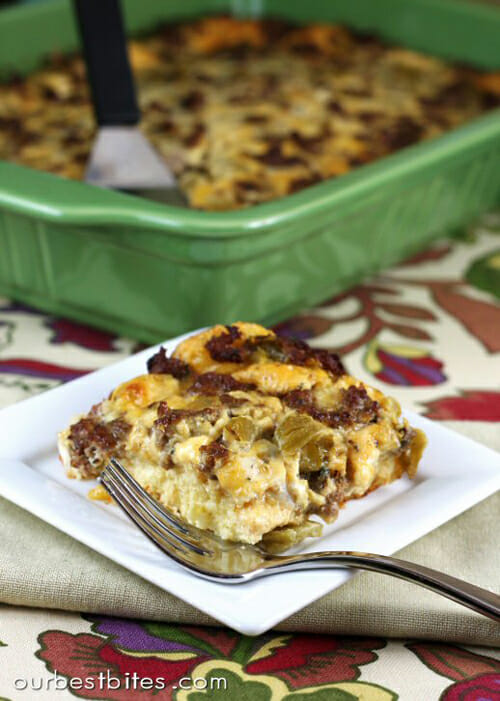 Mini Ham and Egg cups are baked in muffin tins so everything is self-contained.  They look cute, and are perfectly portioned for serving.  Great for a buffet!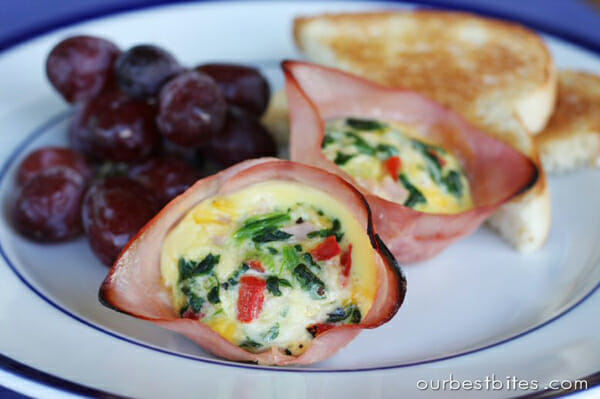 This is one of my favorite go-to recipes.  Of all the recipes on this list, I might make this one the most often because it's just so good, so easy, and so universally appealing.  If you haven't made our Overnight Baked French Toast, it's a must.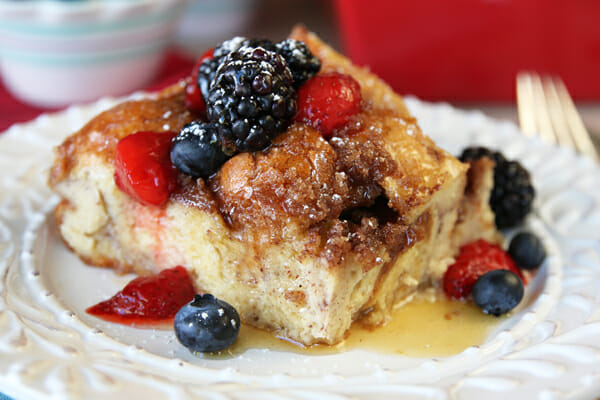 These Double Chocolate Waffles with Berry Sauce was one of the first brunch recipes I wrote for this blog, and it's become a reader favorite.  They're so easy and so fancy.  Tastes like dessert, but you get credit for breakfast.  Score.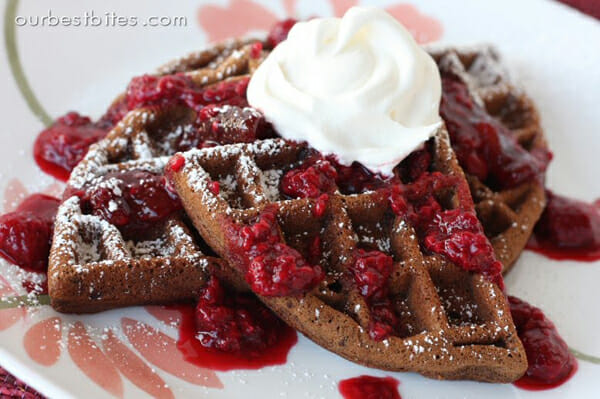 Coconut Turnovers.  Need I say more?  Sip this with some mango juice and transport to a tropical island.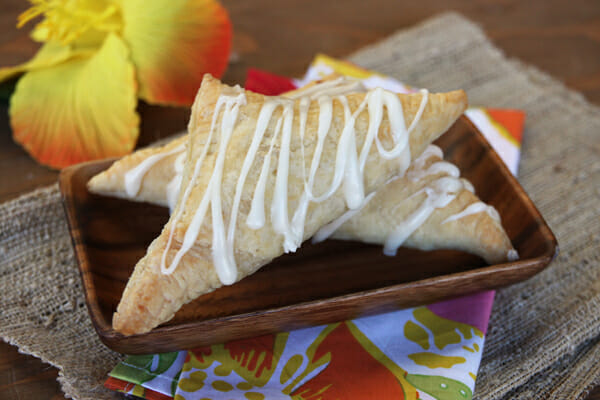 Kate just posted this Chocolate French Toast recently so I haven't made it yet, but I keep staring at that photo, wishing it was on a real plate in front of my face.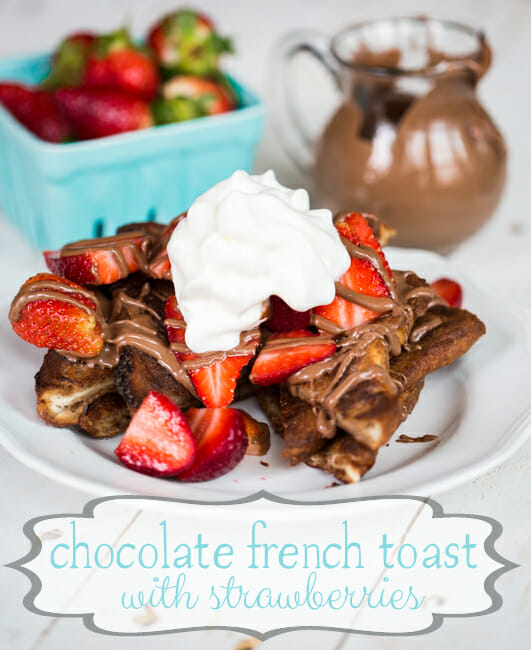 This isn't the finished beauty shot of our Cream Cheese Stuffed Croissant French Toast, but I'm using it so you can see what's in there.  We're talking fresh croissants, stuffed with lemon cream cheese and soaked in custard.  Then slathered in fresh strawberries and whipped cream.  You have no idea how good this stuff is.  One of my favorites!
Lastly, our Fresh Fruit Bruschetta with Orange Honey Cream is just so dang cute, isn't it?  Mother's Day is exactly the type of setting it should be in.   (PS- it's also incredibly good.  Like, platter-gone-in-seconds good).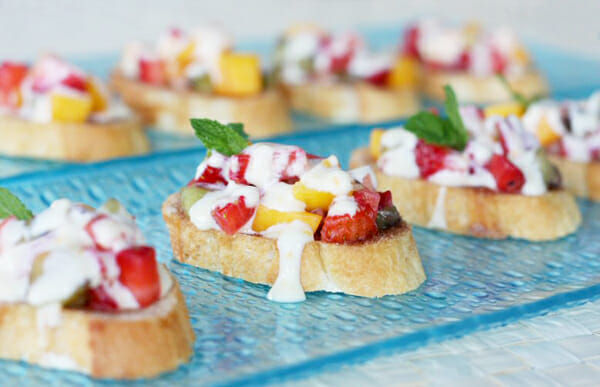 Hopefully that fun list got you thinking.  If you haven't entered our fun giveaway yet, click here to check it out!
Also, in honor of Mother's Day, here's a great post from last year that Kate and I wrote about our thoughts on Mother's Day.  We had no idea how popular it would be, so if you missed it, check it out.