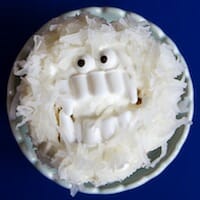 So have you seen that doughnuts with vampire fangs thing circulating around Pinterest? You know, where little vampire fangs are placed in the hole of a doughnut and all you have to do is slap some eyes on there and call yourself a rockstar mom? I thought it was too easy to fail. I thought this was something I could do. So I bought a whole bunch of vampire fangs and just went into it with the assumption that they'd be adorable.
They were not.
See, what they don't tell you on Pinterest is that about 3 minutes after you insert the plastic teeth, the jaw is going to open again, thus tearing apart your doughnut. Mine didn't look cute or clever, they looked like mutilated doughnuts with plastic teeth sitting on top of them. They looked like Pinterest Shame.
So then I was up quite the creek because I had, like, 100 sets of plastic vampire fangs and nothing to do with them (except, of course, embarrass my children by wearing them when their friends come over…not that I would ever do that.)
Also, what was I EVER going to do with 100 sets of plastic vampire fangs? I'm pretty sure my kids combined don't even know 100 people.
I realized that part of the problem was that I didn't think the hole in the doughnut was strong enough to support the teeth. So really, all it needed was something more supportive…like a cupcake. Enter in the fact that my cutest monster doughnuts were made with coconut doughnuts AND that I have an unhealthy obsession with Bumble the Abominable Snowman from the Rudolph movies…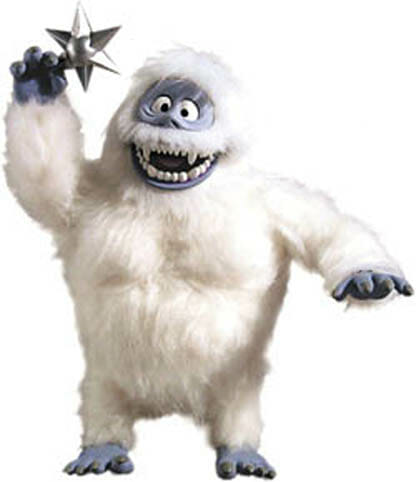 (hey, he's a monster–it totally counts for Halloween even if he IS a Christmas-related monster!) and voila! Easy yeti cupcakes. Back to something I could do and still have the brain capacity to remember to take my mangy dog to get her hair cut, unlike the last three times I made an appointment and forgot.
So. These are super-easy. Depending on how much of the legwork you outsource (like buying unfrosted cupcakes from the grocery store bakery or buying canned frosting), this could take you, in the immortal and completely original words of Katy Perry, from zero to your own hero with almost no legwork.
You're going to need any flavor of cupcakes, (I used this recipe, minus the whole layered color element), completely cooled (learn from my mistakes); frosting (like this); coconut; candy eyes (like these ones); and plastic fangs (like these ones, although right now they're cheap and widely available in dollar stores, Walmarts, and Targets near you.)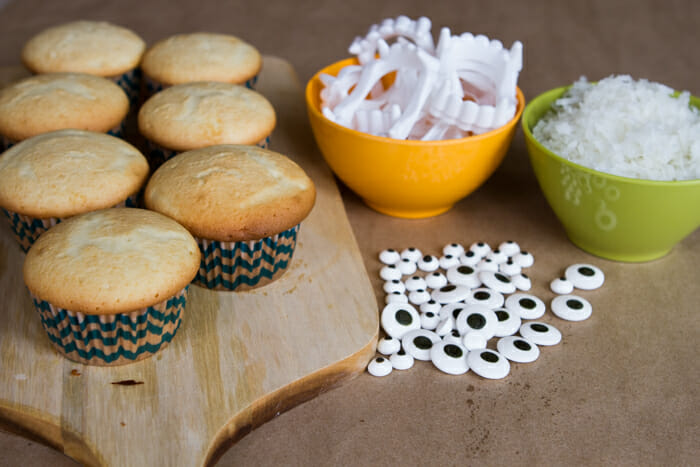 Frost the cupcakes (not too heavily, but enough to get the coconut to stick).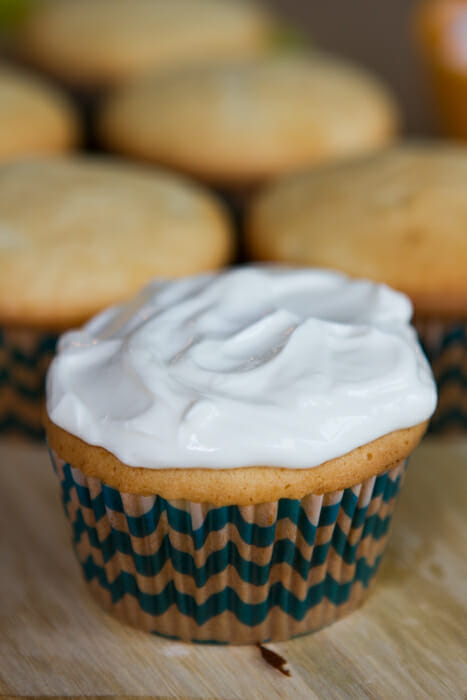 Gently press the fangs deeply into the cupcake.
Place the eyes onto the frosting.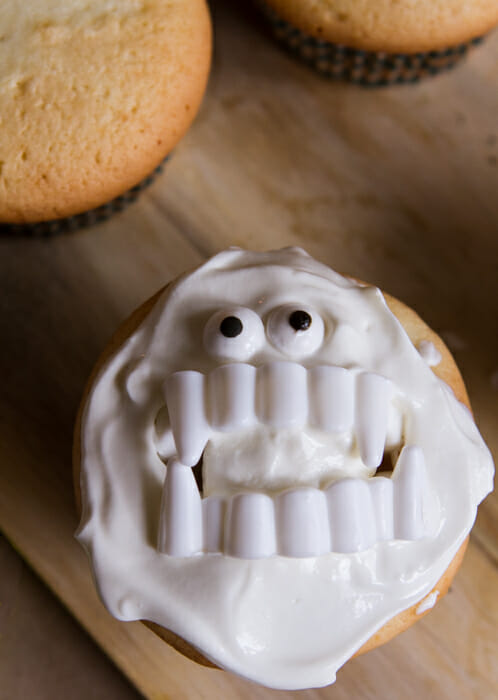 Coat with coconut and serve.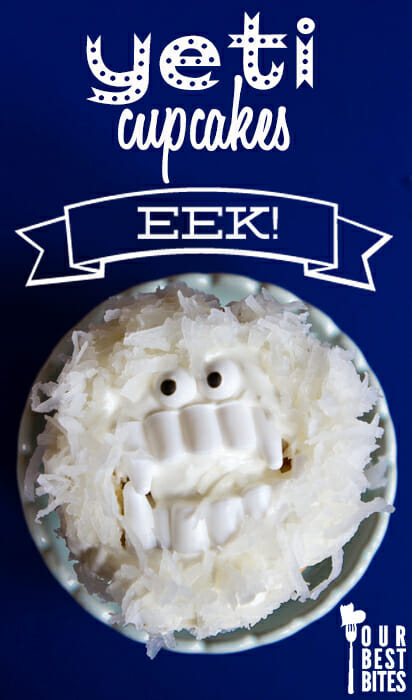 Print
---
Description
These cupcakes are not only cute and festive, but super-duper easy to pull off thanks to a bit of coconut, dollar store fangs, and googly eyes!
---
1

batch of cupcakes, any flavor, completely cooled
Frosting
Coconut
Candy eyes
Plastic fangs
---
Instructions
Frost the cupcakes (not too heavily, but enough to get the coconut to stick). Gently press the fangs deeply into the cupcake. Place the eyes onto the frosting. Coat with coconut and serve.
---
*Disclaimer: this post includes affiliate links, which just means that when you purchase items through our links, we earn a small commission, which helps us keep working hard to create recipes for you!