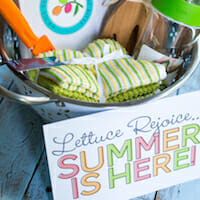 At the end of last summer, Sara and I were both joking about how no teacher would ever ask us to be the room moms. Which was a joke one should never make because guess who ended up being the room moms in their kids' classes? Both of us.
My kids have been blessed with really, truly amazing teachers and I am just endlessly thankful for their love, dedication, blood, sweat, tears, stress, sleepless nights, and the time they sacrifice with their own friends and families. I know myself well enough to know I couldn't homeschool my kids, and I'm so grateful that when I send my kids to school every morning, I know they're in good hands.
Teacher appreciation seems to fall at different times throughout the year–my kids' school had teacher appreciation week in March and I know many people had theirs a few weeks ago. But even though we've already had ours, I wanted to celebrate summer and show my appreciation for them by putting together little gift…um…colanders for our teachers and created a printable (click here for the file) that I printed out on white cardstock (I'm writing a note on the back of that and my kids are each writing their teachers their own note.)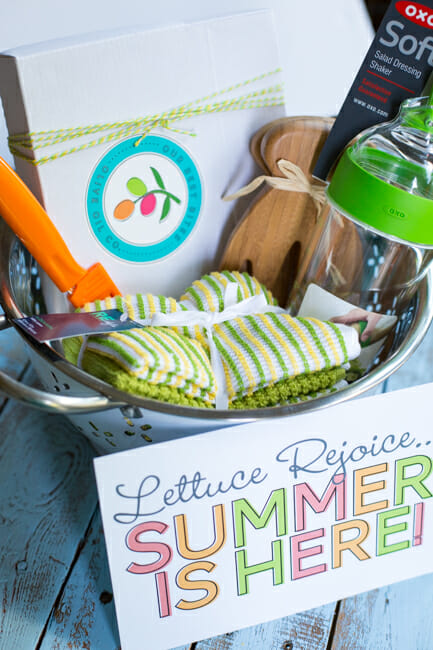 They all love to cook, so I stopped at Target and got a colander similar to this one. I filled it with a set of cute, inexpensive dishcloths, an OXO Salad Dressing Shaker, a paring knife,a pair of salad hands, and I included one of our Flavor Variety Gift Sets, which are currently sold out, but shhhh…we're getting more soon! You could easily substitute any of our oils, though, and it would be completely adorable.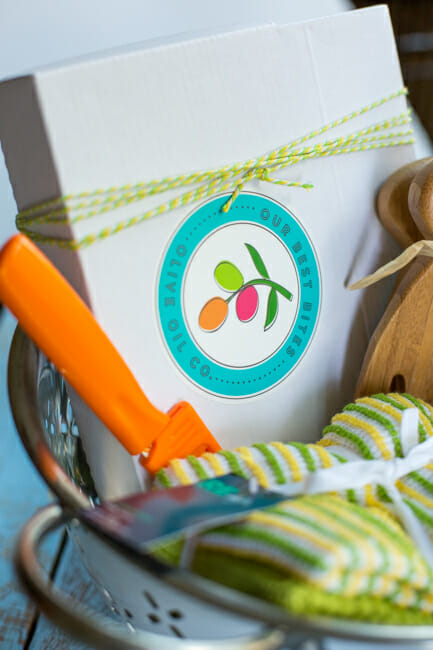 If that doesn't grab your fancy, check out this post that has instructions for these three super cute and easy ideas:
Here are some of my favorite other ideas I've seen floating around the internets. In my own brain, I try to remember that teachers have lots of students and that they probably get a knick knacks, so I try to keep things semi-useful. Which, if it were me, would be food, chocolate, and gift cards. And Diet Coke. And Sharpies.
"Thanks a Latte" from Eighteen 25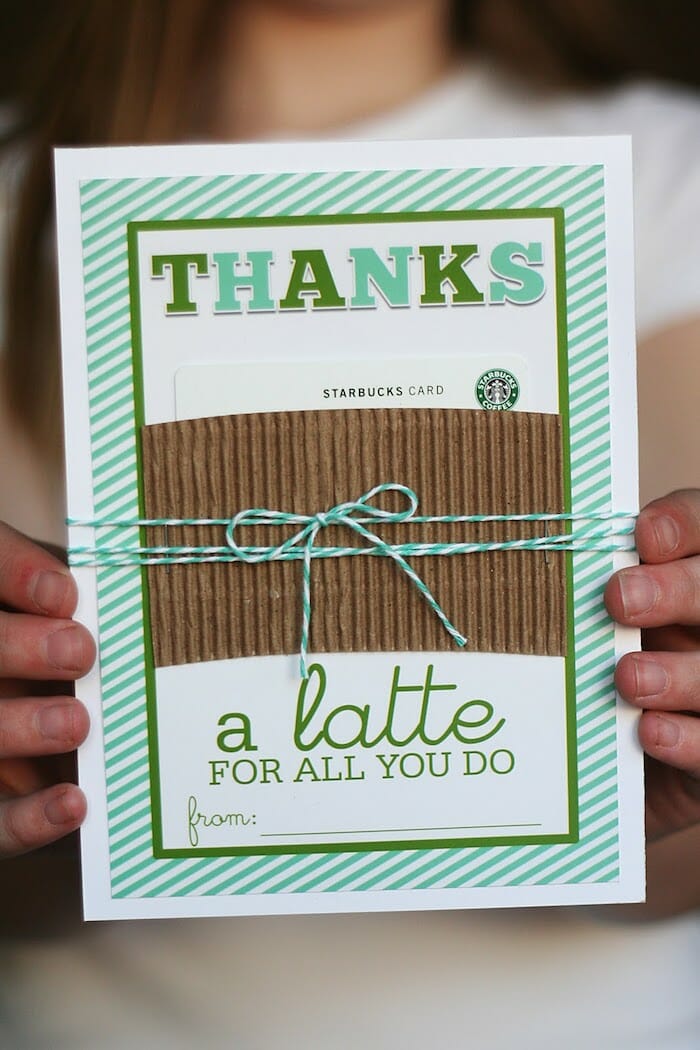 "Thank you for Coloring Our Lives and Making Us Sharpies" from design. wash. rinse. repeat.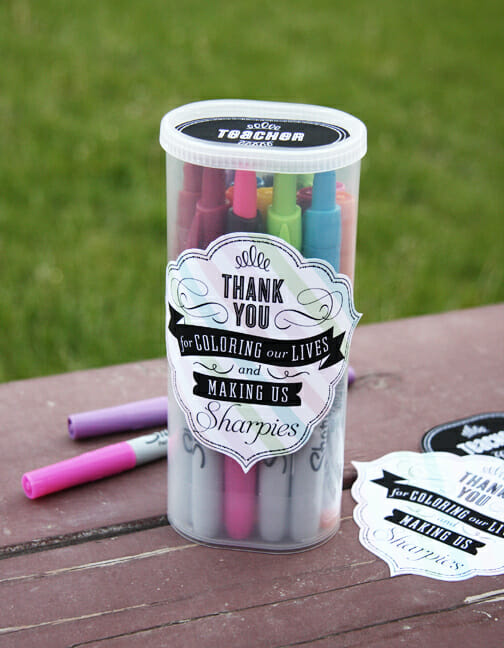 Because…Target. From landeelu.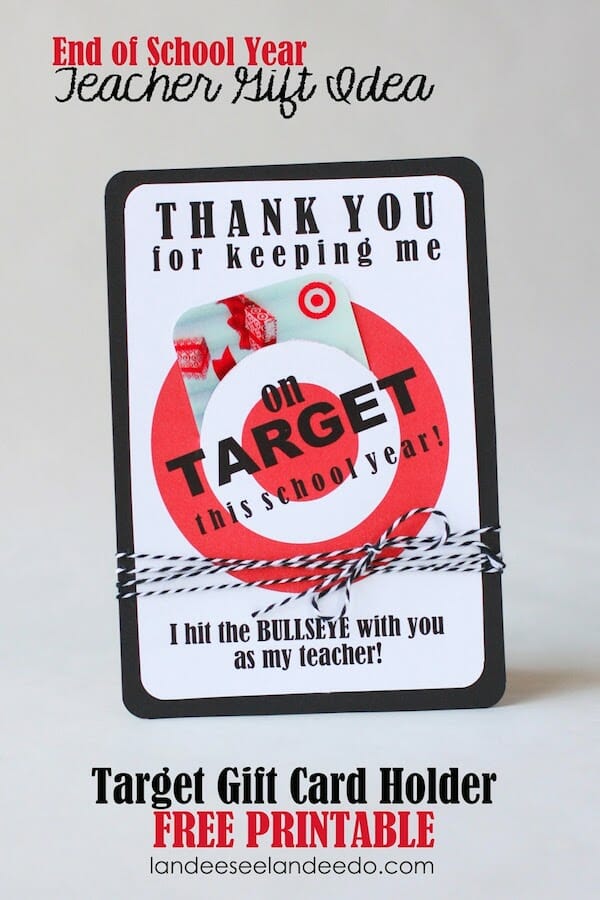 Hopefully that gives you guys some ideas in case you're still looking for teacher appreciation ideas. And seriously…to all you teachers out there, I'm giving you a big, fat thank you from the bottom of my heart! I have such a great love from the teachers I had and so much love for my kids' teachers that I just think you guys and nurses kind of have the market cornered on professions that make a ginormous difference!