We're here, people!  Less than a week left until Turkey Day and another chance to share some of our favorite holiday meal ideas with you.  I'm gathering some of my favorite main and side dishes today and stay tuned Monday when Kate will be talking Thanksgiving dessert!  Without further ado, here are some of the best recipes to make this Thanksgiving!
Turkey Recipe
---
This is the first and only turkey recipe I've made myself!  It's a favorite with thousands and thousands around the country and produces an amazing, flavorful, juicy turkey.  Get the recipe by clicking here.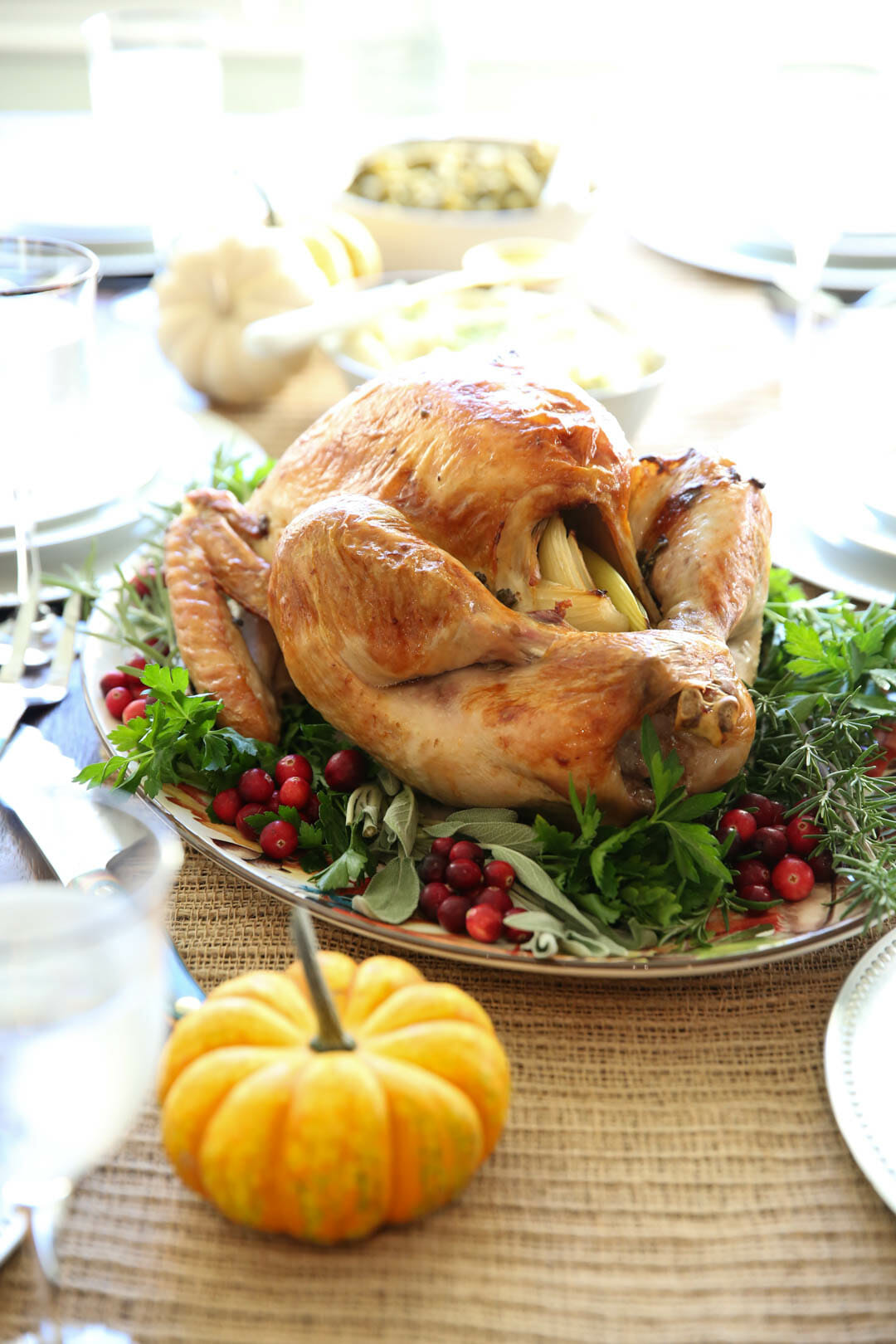 Gravy Recipe
---
If we're moving in order of importance here, Gravy is next on the list.  If you haven't mastered this Thanksgiving staple, this is a must-make.  Get my easy and amazing gravy tutorial by clicking here.
Stuffing and Dressing Recipes
---
If I had to pick just one traditional Thanksgiving recipe to make, it wouldn't be turkey.  It would be stuffing, hands down.  These pictures might be outdated, but the recipes aren't!  Try one of our favorites:
Artichoke Parmesan Sourdough Stuffing
Italian Sausage Thanksgiving Dressing
Sausage Cornbread Dressing
Potatoes
---
You obviously can't go wrong with basic mashed potatoes.  Check out our tutorial for easy Mashed Potatoes in the Pressure Cooker, OR the slow cooker (free up stove space and no boiling potatoes!) but if you want to mix things up, at my house we almost always also have cheesy potatoes- AKA Funeral Potatoes or these Twice Baked Stuffed Potatoes.  In my opinion, you can never have too many!
Rolls
---
Rolls take some time and effort, so one of my favorite tricks if you're going homemade is to make them the day before.  You can place the shaped dough in the fridge (before the final rise) and keep them there for 1-2 days ahead of time and then bring them to room temp and let them plump and bake the day of.  OR you can bake them ahead of time and freeze them.  Both options produce awesome results and will save you a big kitchen mess on Thanksgiving!  Try one of our favorites like these World's Best Dinner Rolls, or Amish Potato Rolls.  If you'd like something a little more earthy we also have these great Multigrain Rolls and even rolls you can whip out in an hour if you need something homemade, but last minute!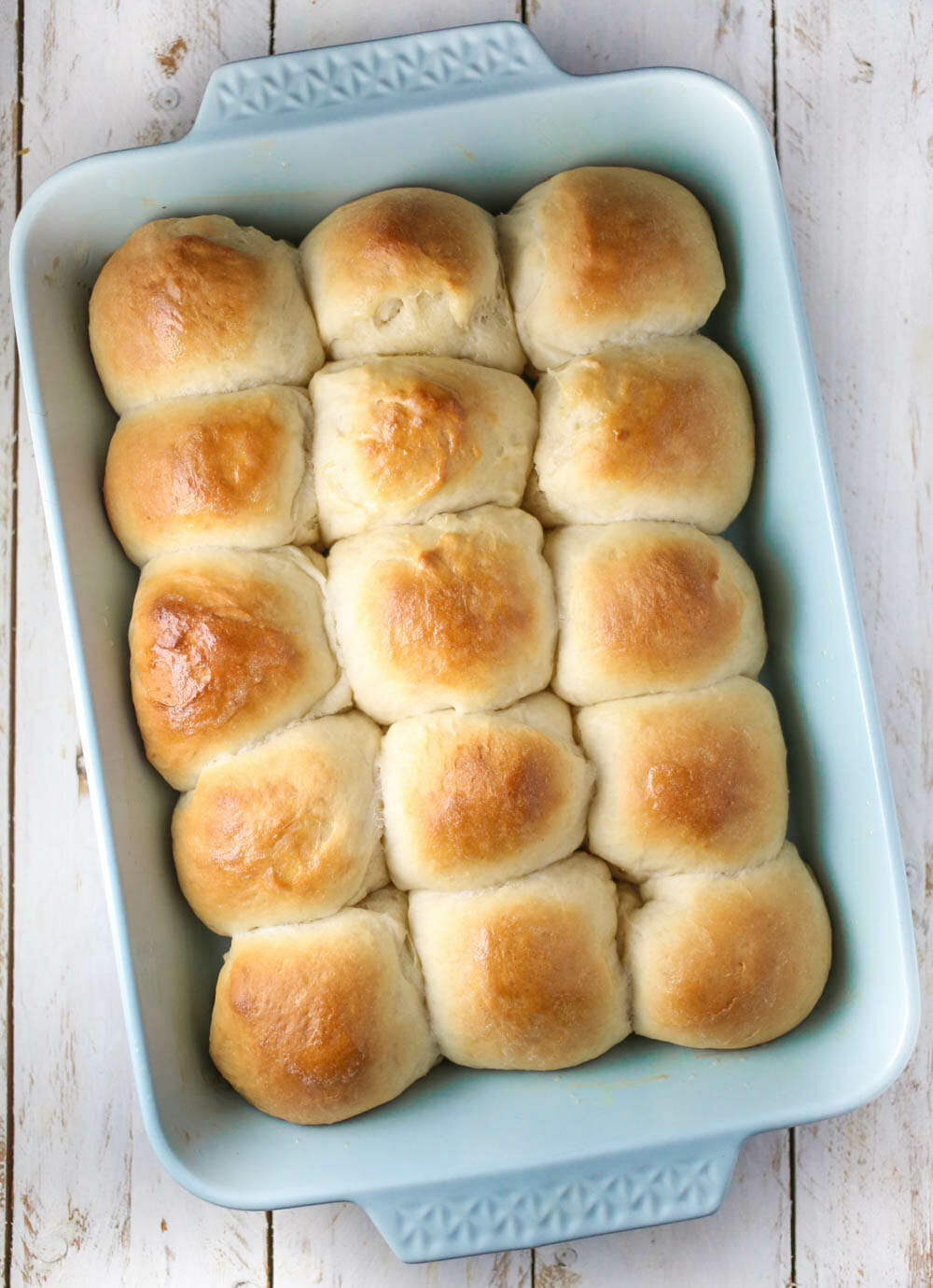 Condiments and Extras
---
If you're looking for something a little bit special to take your meal over the top, try adding a bowl of Honey Butter to the table for those rolls, or better yet, Maple-Cinnamon Honey Butter.  And don't forget the Homemade Cranberry Sauce!  Even if you don't really eat Cranberry Sauce, you'll love this for leftover sandwiches, or swirling in oatmeal or yogurt, or even on top of ice cream!
If you're in charge of the salad, I'll just say this: you're welcome.  Candied Walnut Salad, pretty much perfect for this meal.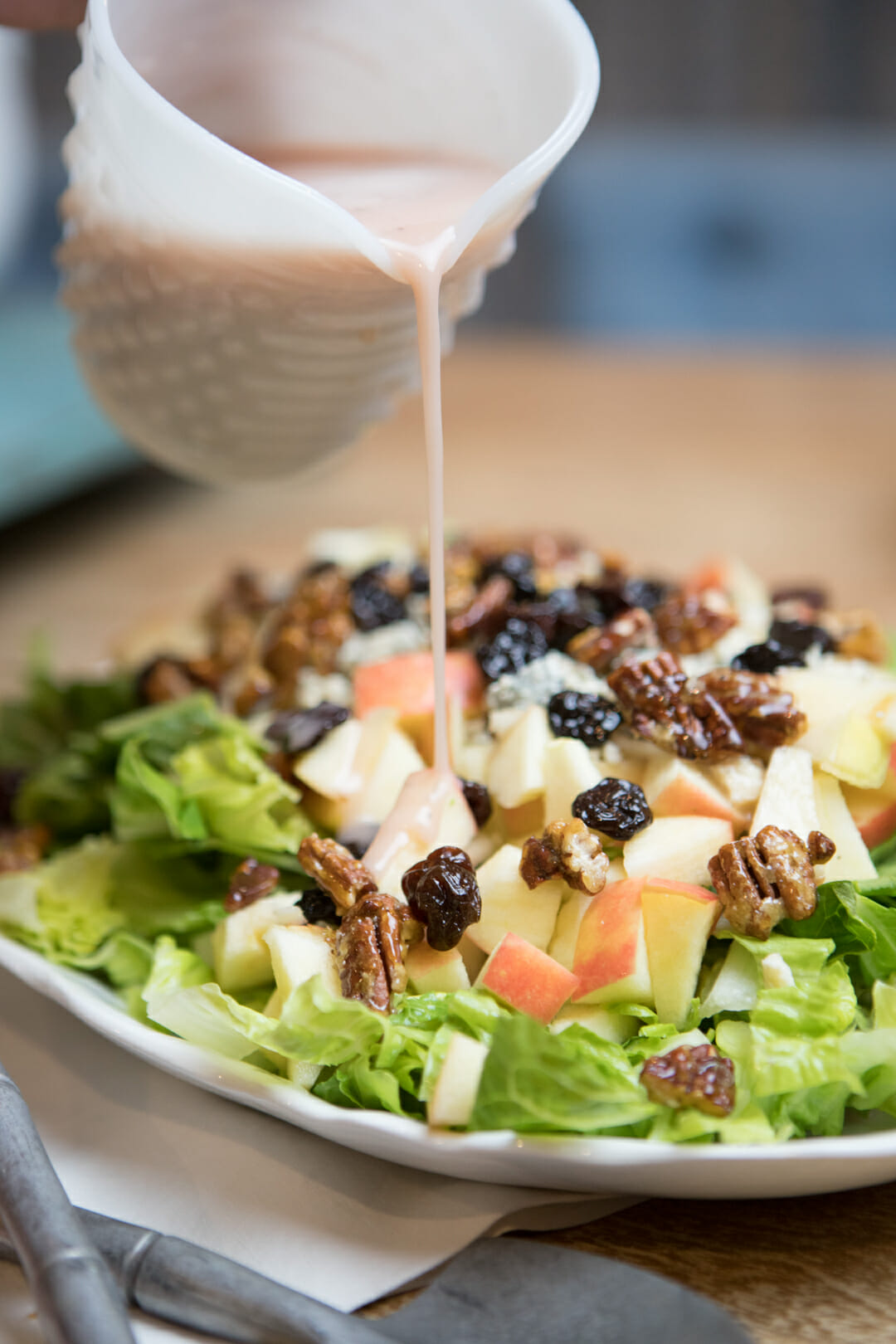 And if you want a fun activity for younger guests- grab some supplies for these darling turkeys! Get the tutorial by clicking here!
Thanksgiving is truly one of our favorite holidays because besides being all about FOOD, which we obviously love, it's also about feeling gratitude for our blessings and enjoying the people we love and care about.  We are certainly grateful for all of YOU out there who make our job so much fun.  Happy Thanksgiving to you and yours!