We're SO excited to introduce you all to our
National Bestseller!
"Savoring the Seasons with Our Best Bites"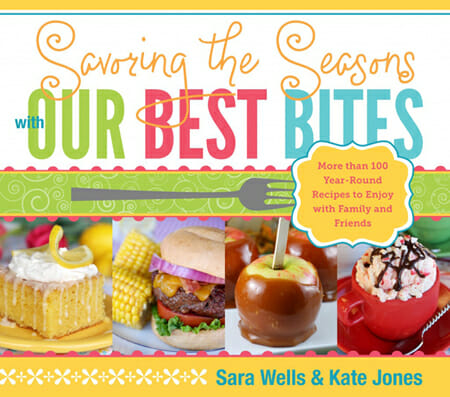 Isn't she a beauty??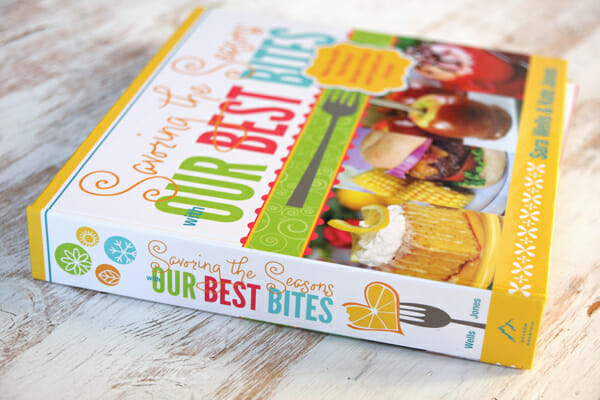 This book has even more never-before-seen recipes than our last book, and they will stay exclusive to the book.  Here's a teeeeny tiny sampling.  Seriously, there are SO many great recipes in this book.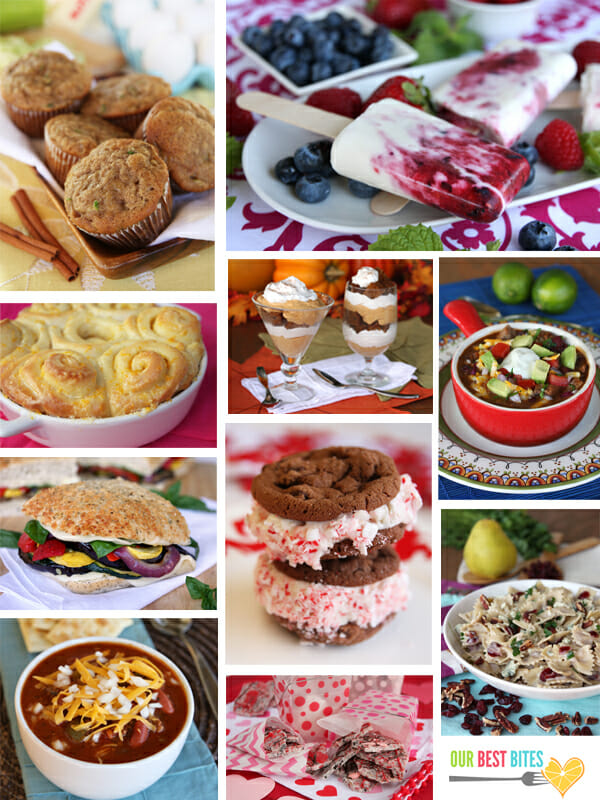 Kate and I spent the last year up to our necks in dirty dishes as we created, tested, and fine-tuned some amazing recipes.  And we have a fantastic artistic team who worked on the layout and design of this book.  We love all of the little features and attention to detail that really make it a one-of-a-kind book.  Take the often-overlooked inside cover, for example.  Cuteness.
And like our last book, this one has a removable book mark that snaps right into any page in the book, and it's got a conversion chart on it!
The book is spiral-bound, but with a hard back cover and the pages are glossy and splash resistant.  There is a photo (and sometimes multiple photos) for every single recipe.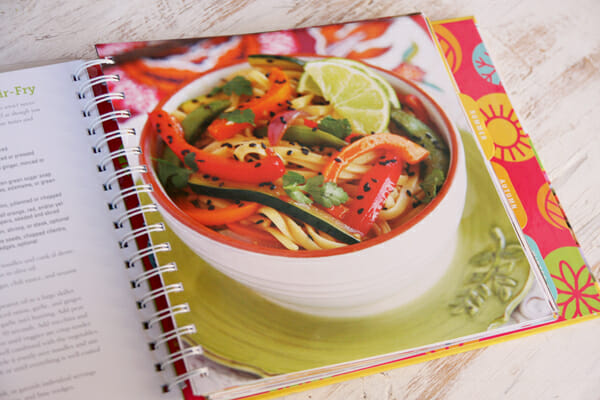 Kate and I love cooking all year long, and one of our favorite things is the change of the seasons and the food that reflects that.  We love cooking with things that are fresh and in-season, and that's the whole purpose of this book.  It's separated by seasons:
So you'll find creamy roasted butternut squash pasta and maple-glazed cookies in autumn, peppermint ice cream and garlic-rosemary prime rib in the winter, creamy asparagus soup and sweet roasted carrots in the spring, and creamy ice pops and grilled meats in the summer.  Sprinkled throughout the book are mini-tutorials on crafts, holiday activities, and foodie gifts, and there's even a whole section of cupcakes and frostings!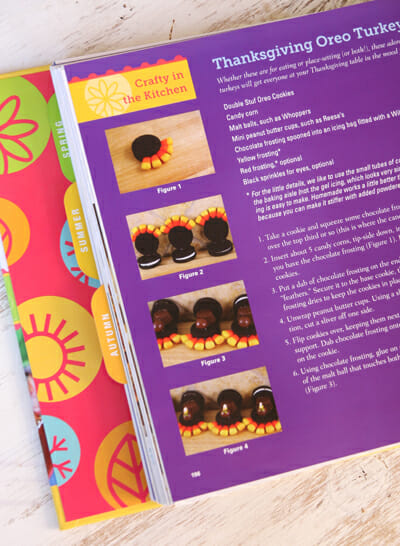 You can find our book at many book stores, but here are some of the major ones:
Walmart and Walmart.com (Every Walmart in the US should have our book in stock, with the exception of the "neighborhood market" stores that don't carry books at all.)
Sam's Clubs and Costco stores:  Selected Stores, over 150 across the US