A couple of months ago I posted these super cute Christmas labels and a fun idea for gifting cookies.  I realized a nice round cookie fit perfectly into a paper CD envelope, and the clear window on front was an awesome display for your sweet treats.  I thought it might be a little early to be posting Valentines ideas, but then Target told me it wasn't.  So here we are.  I bet you even have some paper CD pouches in your house somewhere from when you used to make awesome mixes to play in your discman.  These cute labels can be downloaded (fo' free, yo!) at the end of this post and printed out on paper, or sticker paper.  Slap them on something and share the love via everyone's favorite combo: milk and cookies.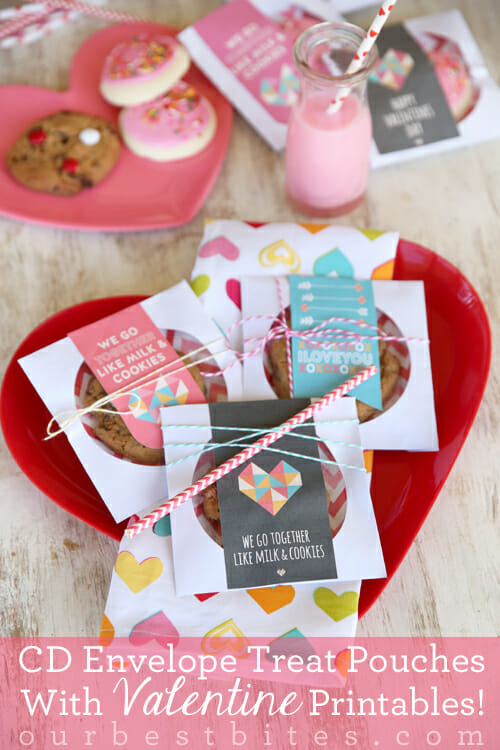 One thing you can do to make these look extra cute is insert a piece of patterned parchment into the envelope.  You should insert a piece of parchment anyway, so the paper doesn't become greasy and spotty.  Check around at cooking and craft stores and you can sometimes find cute, colorful parchment.
Once you've placed a piece of parchment or waxed paper in your envelope, slip your favorite cookie in there.  Try this recipe, but with Valentine M&M's, or these Cherry Chocolate Krispie Treats (a personal fave.)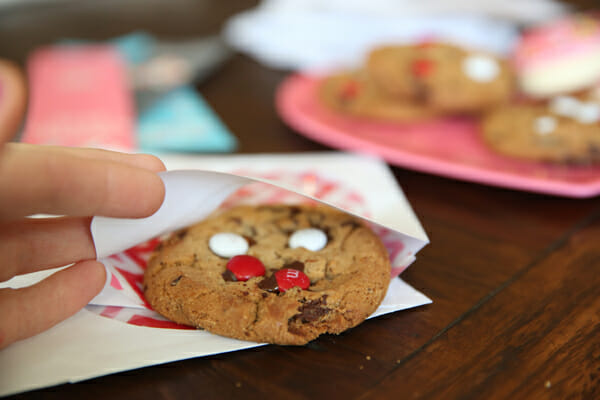 Then you can use these adorable labels on them.  I like to print these on sticker paper.  Check the label section of an office supply store and you'll find sticker paper, or "shipping label" paper.
It makes it so easy to just stick them on.
You can tie a little twine on there,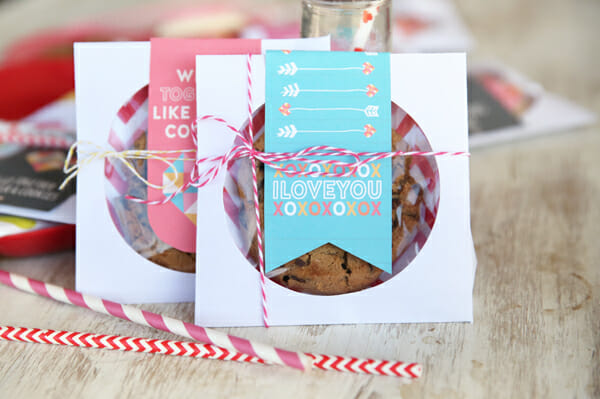 or they're super cute with a little straw slipped in there too.
Flavored milk straws would be fun, too.
These are fun (and easy) to slip into a basket and pass out to a group of friends, or co-workers,
or slip them into a lunch box for your kiddo or spouse.  Or give yourself a Valentine.  Whatever.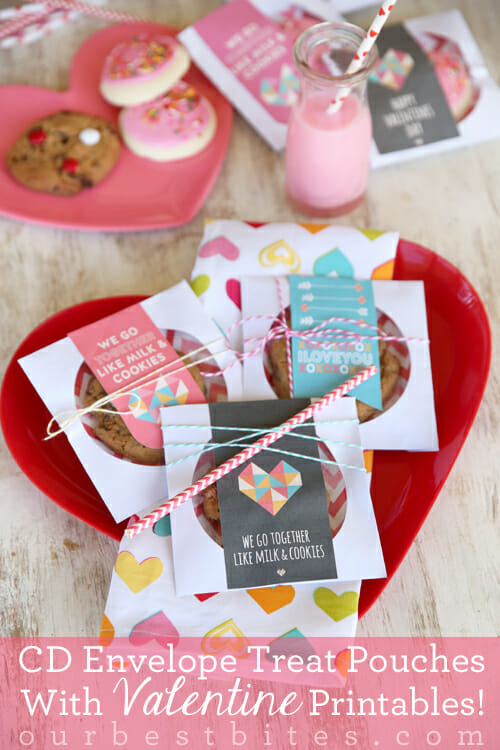 CLICK HERE to Download Labels!