Did you guy see we have a Diet Bet starting?  Go check it out here and play along with us!
---
I first saw whipped feta 4 years ago while scrolling through Instagram and seeing this recipe by my friend Kristy.   Once it was on my radar I saw it popping up all over, like this recipe by Ina Garten or this one by How Sweet Eats.   So what IS whipped feta?  It's basically feta cheese, whipped/pureed with cream cheese so you get this super spreadable, creamy, tangy spread with all the sharp flavor of feta, without the falling-off-crumbles.  You can mix it up and add fresh herbs, lemon, more or less olive oil, basically a million and one ways to tweak to your liking.  I knew before I ever made it that mine would be spread on toasted crostini with tomatoes from my garden, but later this month I'll show you how I used it on pizza.  You could spread it in a pita or on a sandwich, use it as a dip, or use it on a cheese board.  It's basically amazing.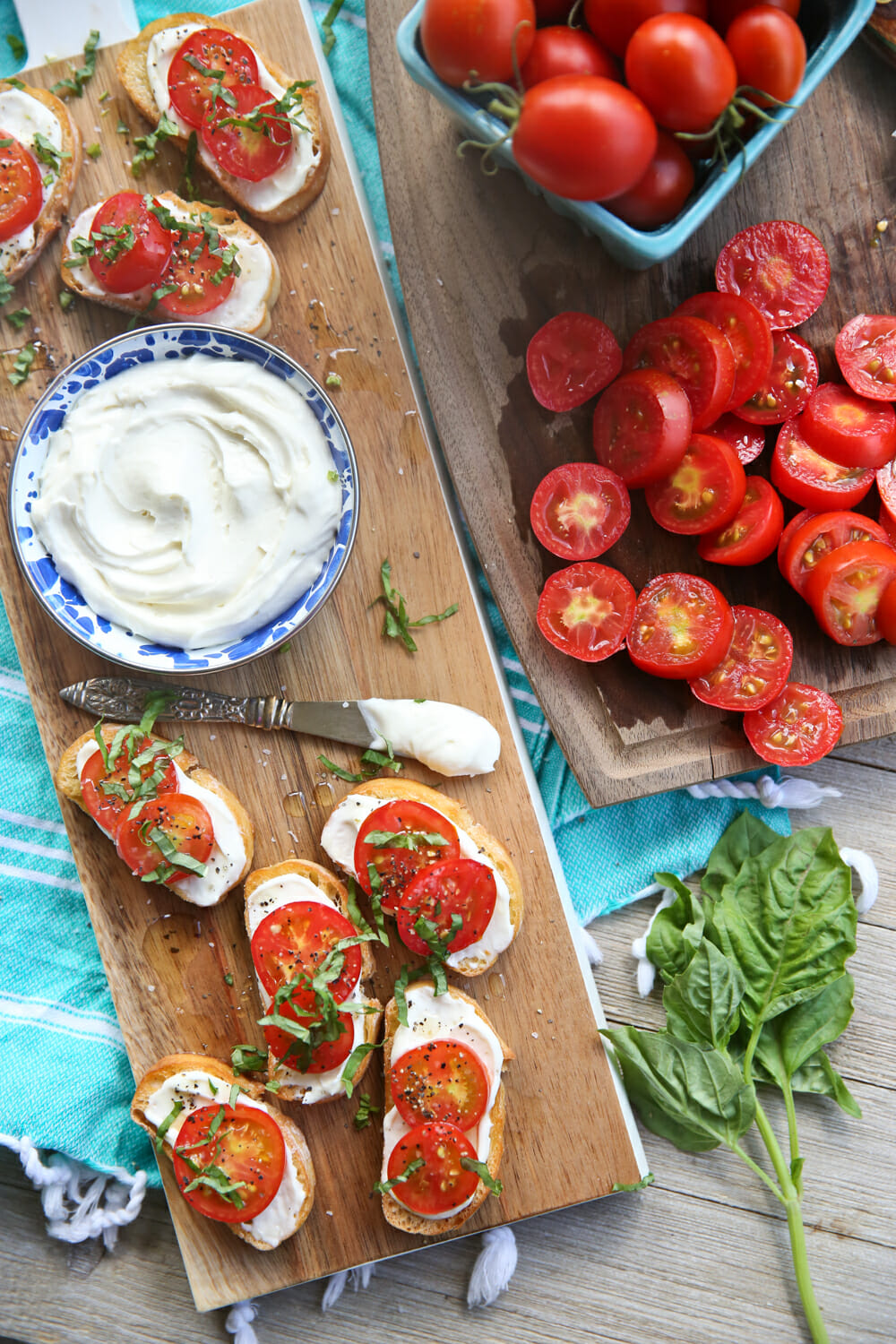 Now one thing I've learned from making this a few times is that the ratio of feta to cream cheese totally changes depending on 1. your personal taste and 2. the brand of feta.  This particular one, that I buy from Costco, is super strong and I find I use much less of it than some other brands.  You can also play around with the cream cheese.  I like to use a whipped cream cheese, so keep in mind I'm using quite a bit in my recipe, compared to the amount of feta, but if you were using regular cream cheese you would do much less. This recipe is super flexible, so just start mixing and then adjust to how you like it!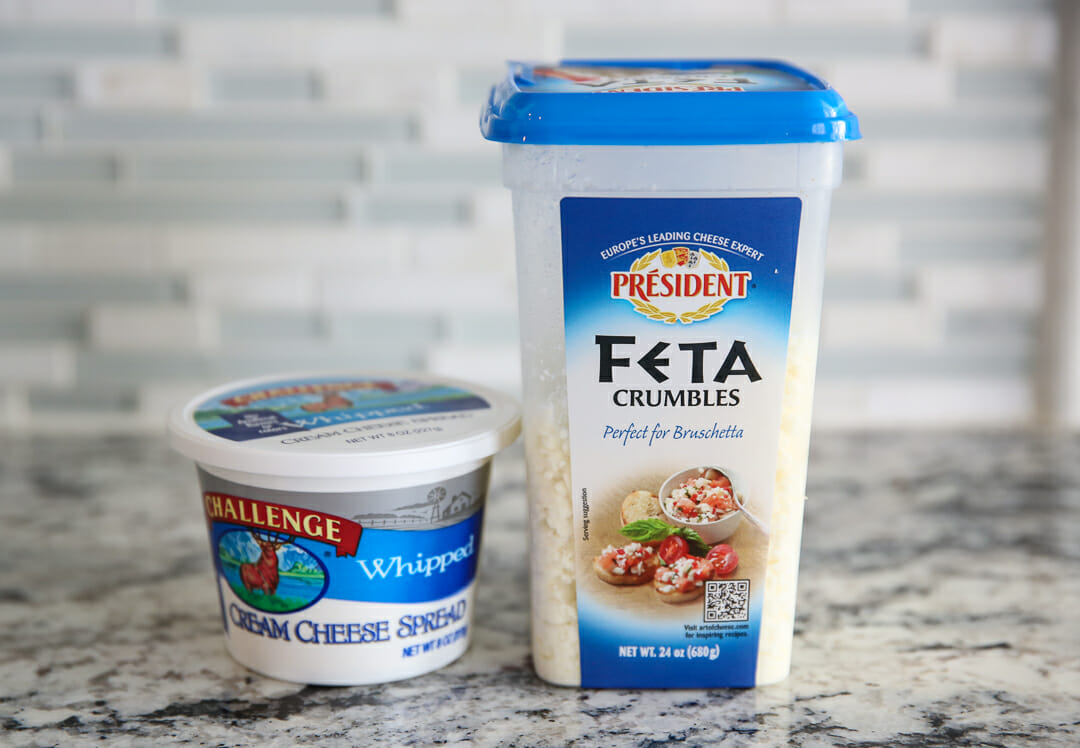 You can make this in a food processor, or high powered blender, or if you don't have either of those, I bet a regular hand mixer at high speed would work, it would just bee a little chunky.  I've found my mini Twister Jar on my Blendtec works perfectly.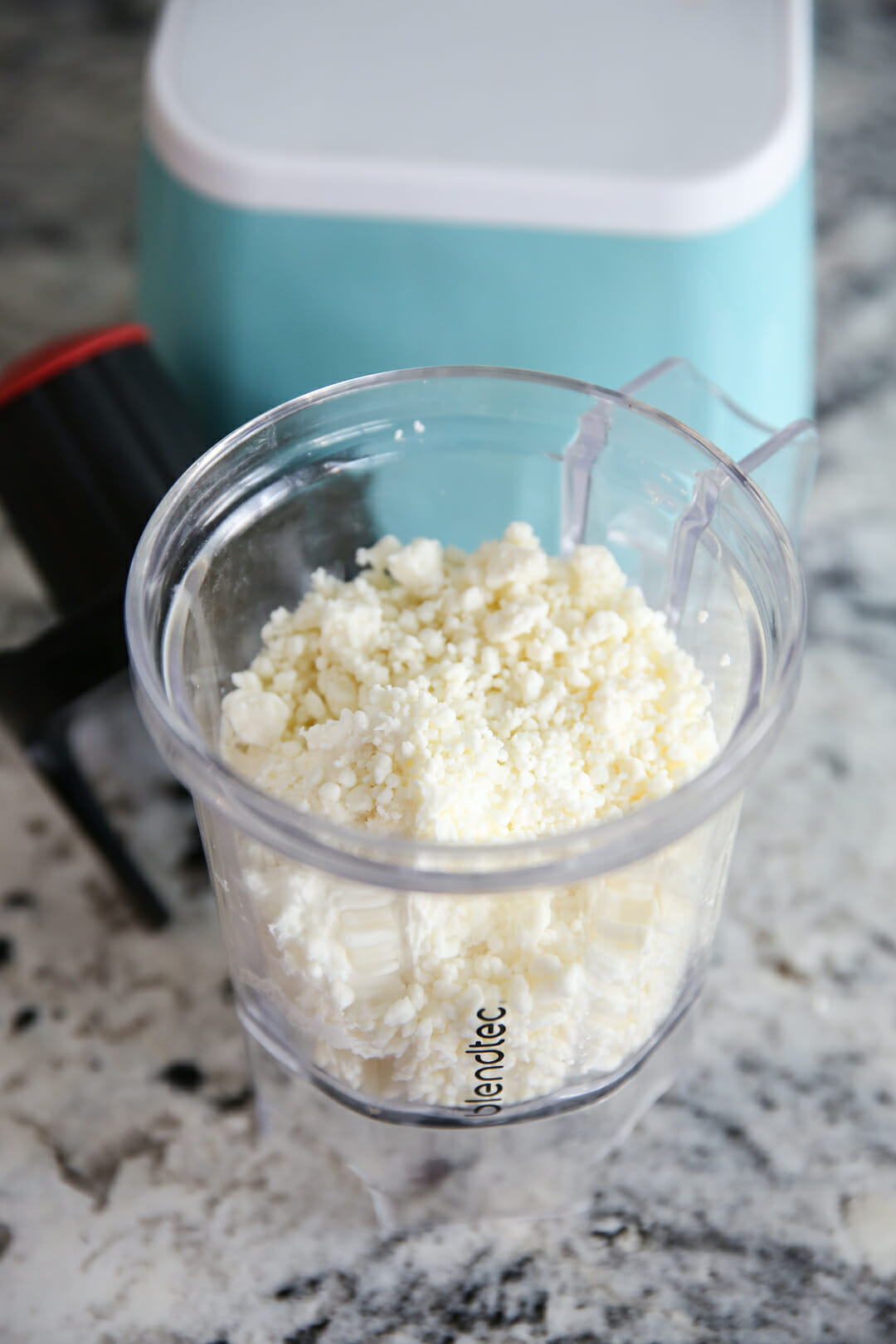 I combine whipped cream cheese, feta, a little salt, and a drizzle of olive oil (I'm using Lemon Olive Oil from our Shop)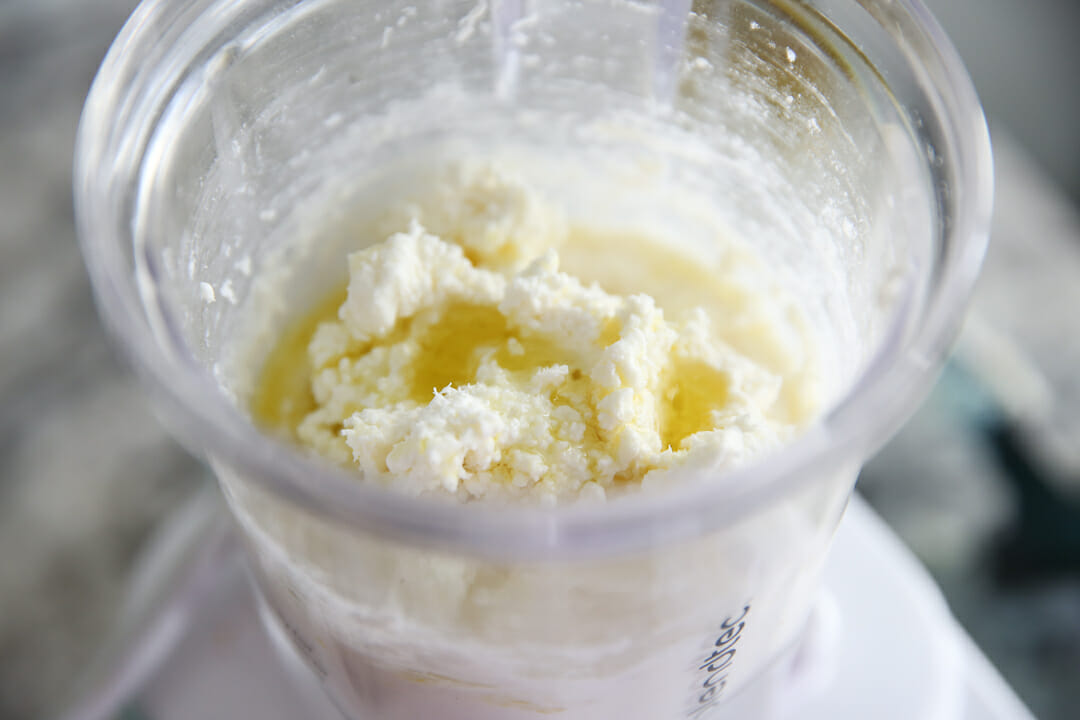 and blend it until it's smooth and creamy.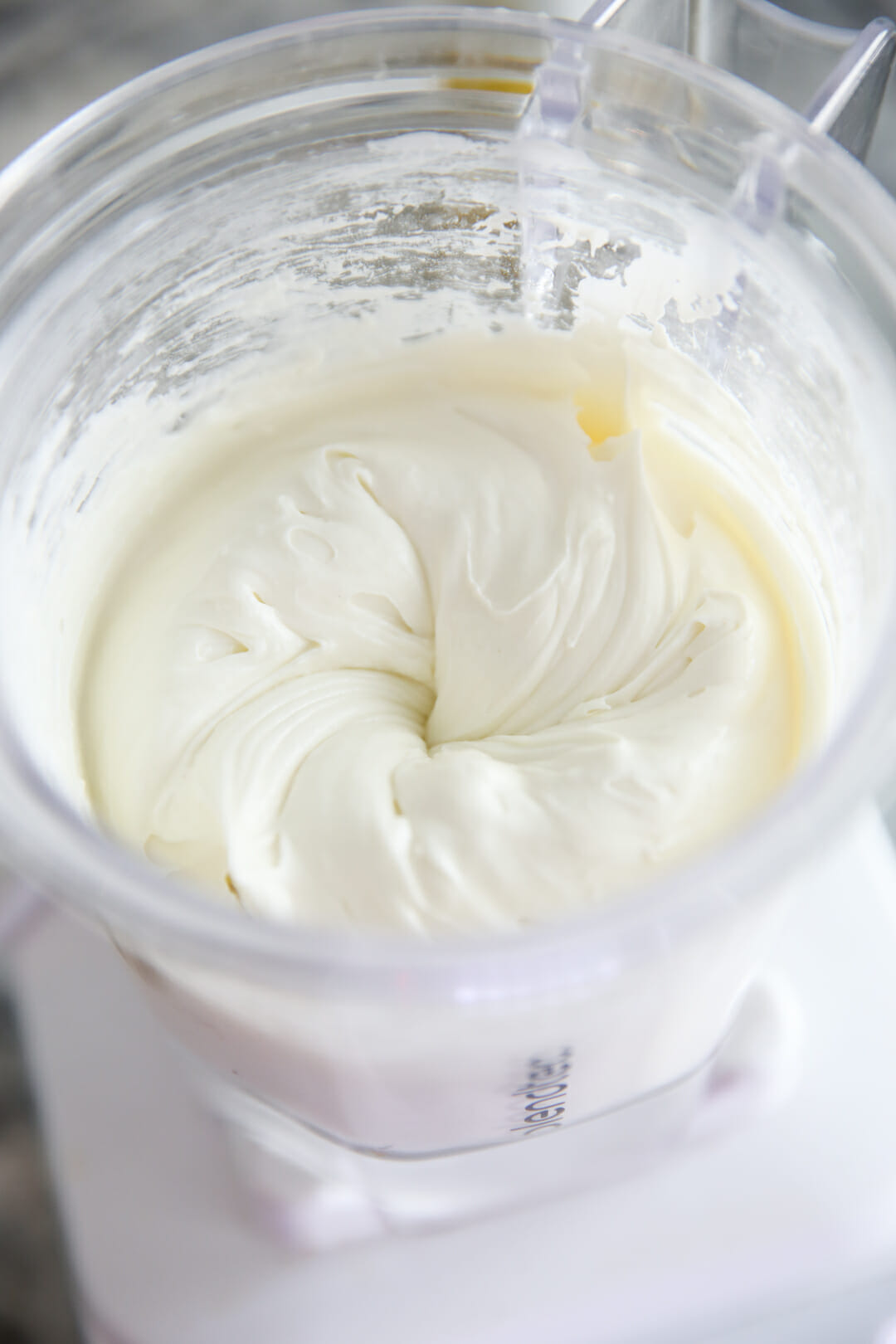 I noticed most recipes use mostly feta with a little cream cheese, and I preferred more cream cheese than feta (this is coming from someone who LOVES feta.) Again, just start and taste and adjust.
I have about a million of these little tomatoes, called "Fourth of July" in my garden right now and they are the perfect size for little toasted crostini.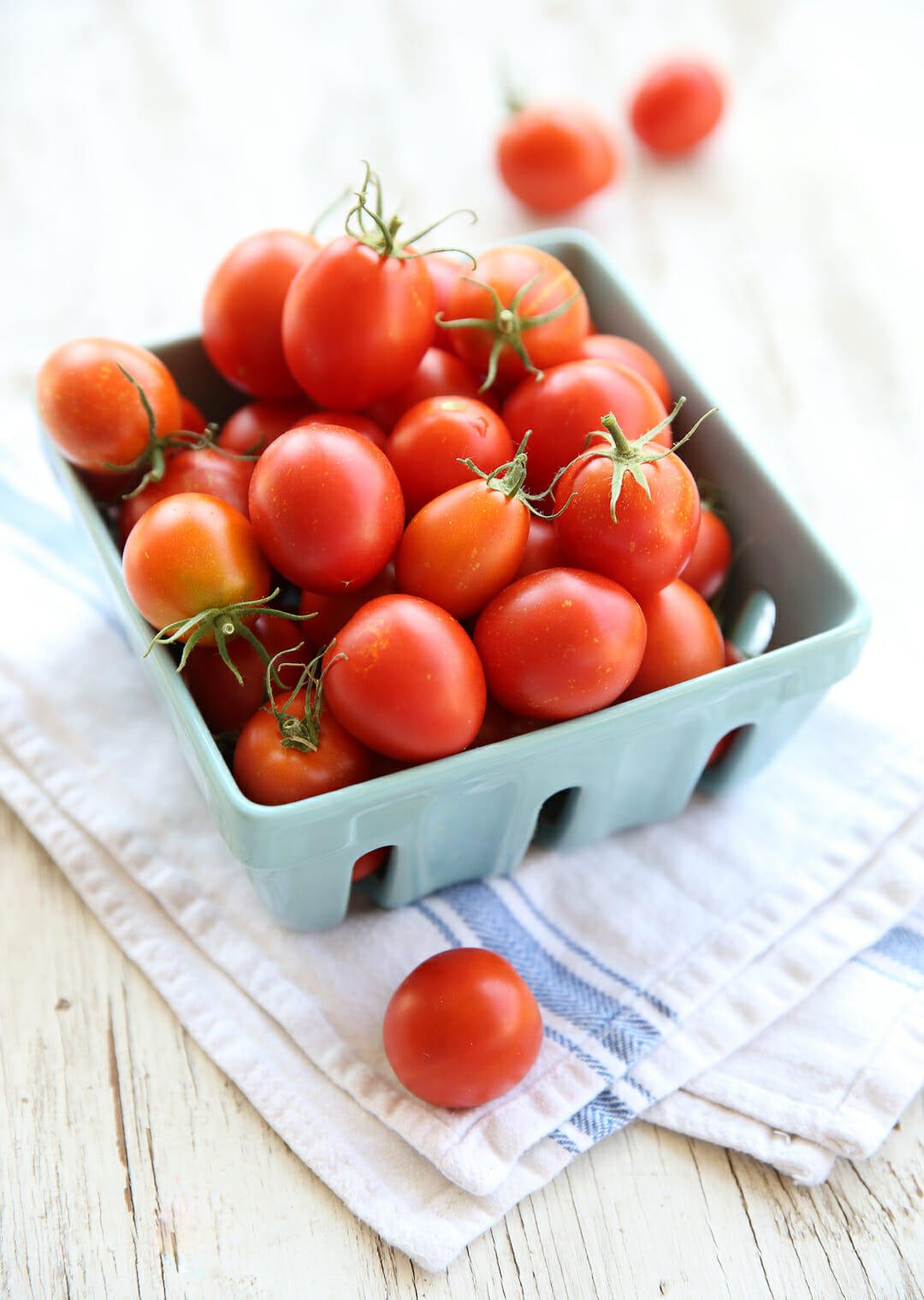 I drizzled my bread with garlic olive oil and toasted them in the oven for just a few minutes.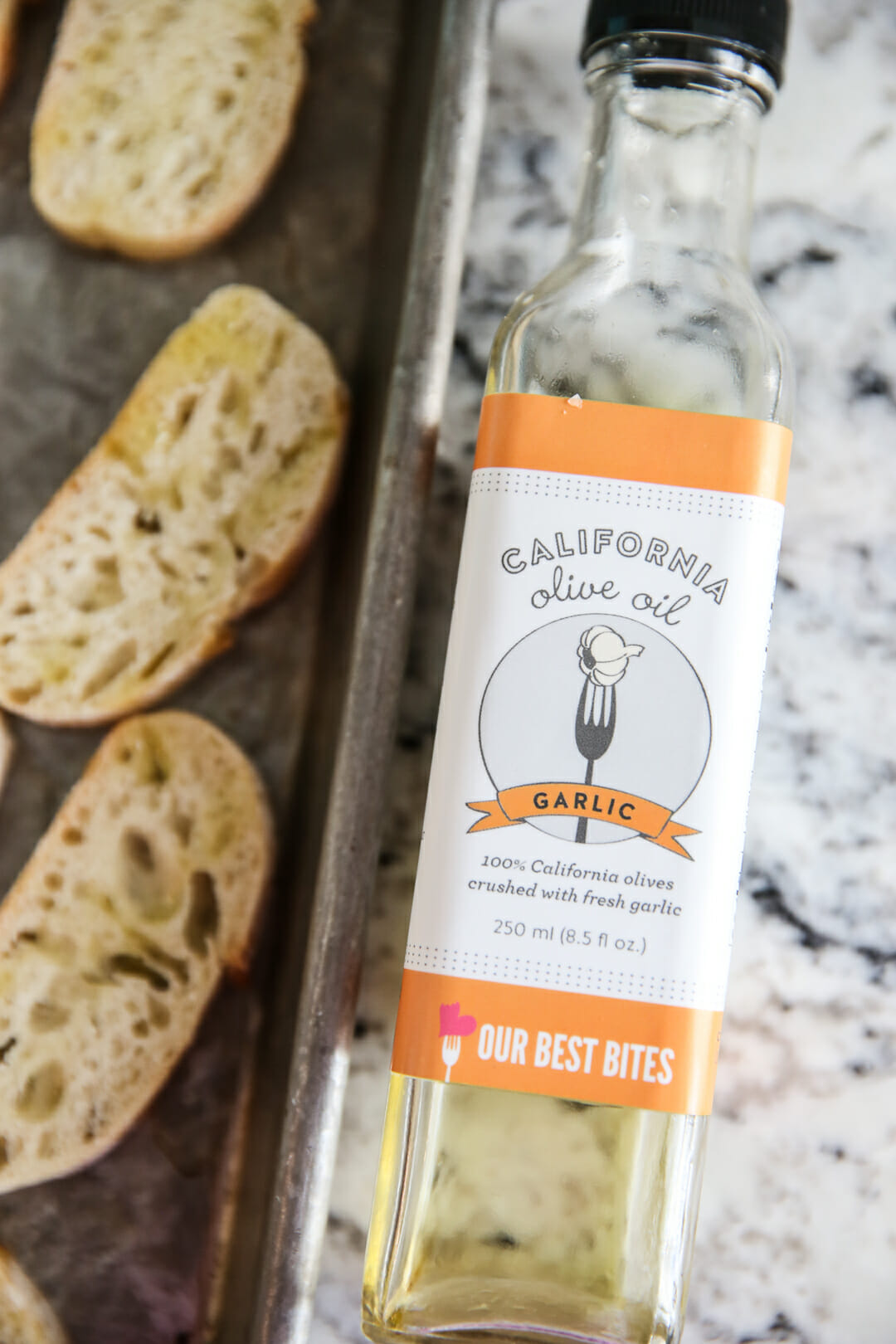 When they came out I spread with the whipped feta, topped with tomato and basil, and a little drizzle of olive oil and oh my gosh.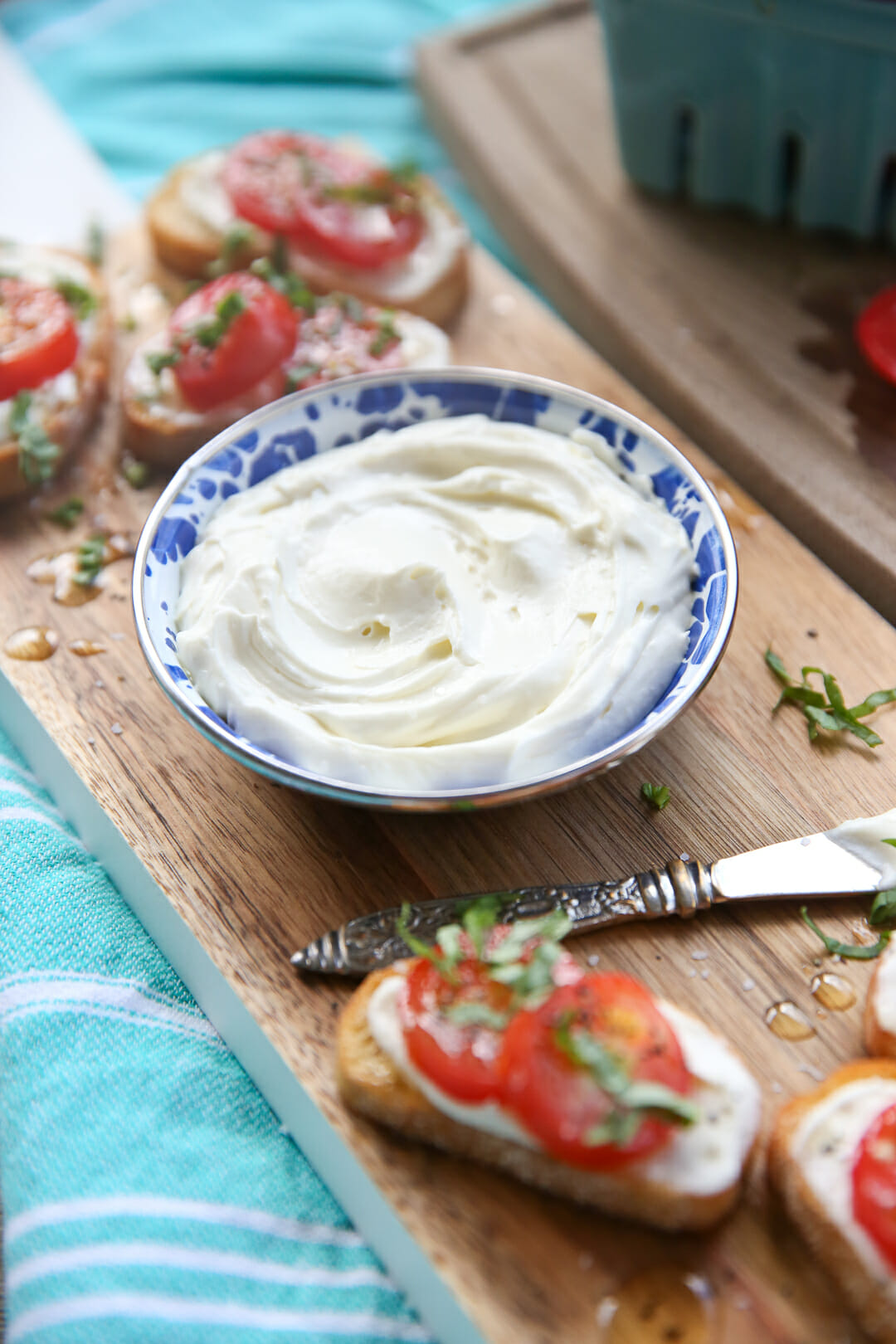 Literally had a whole cutting board full of these for dinner.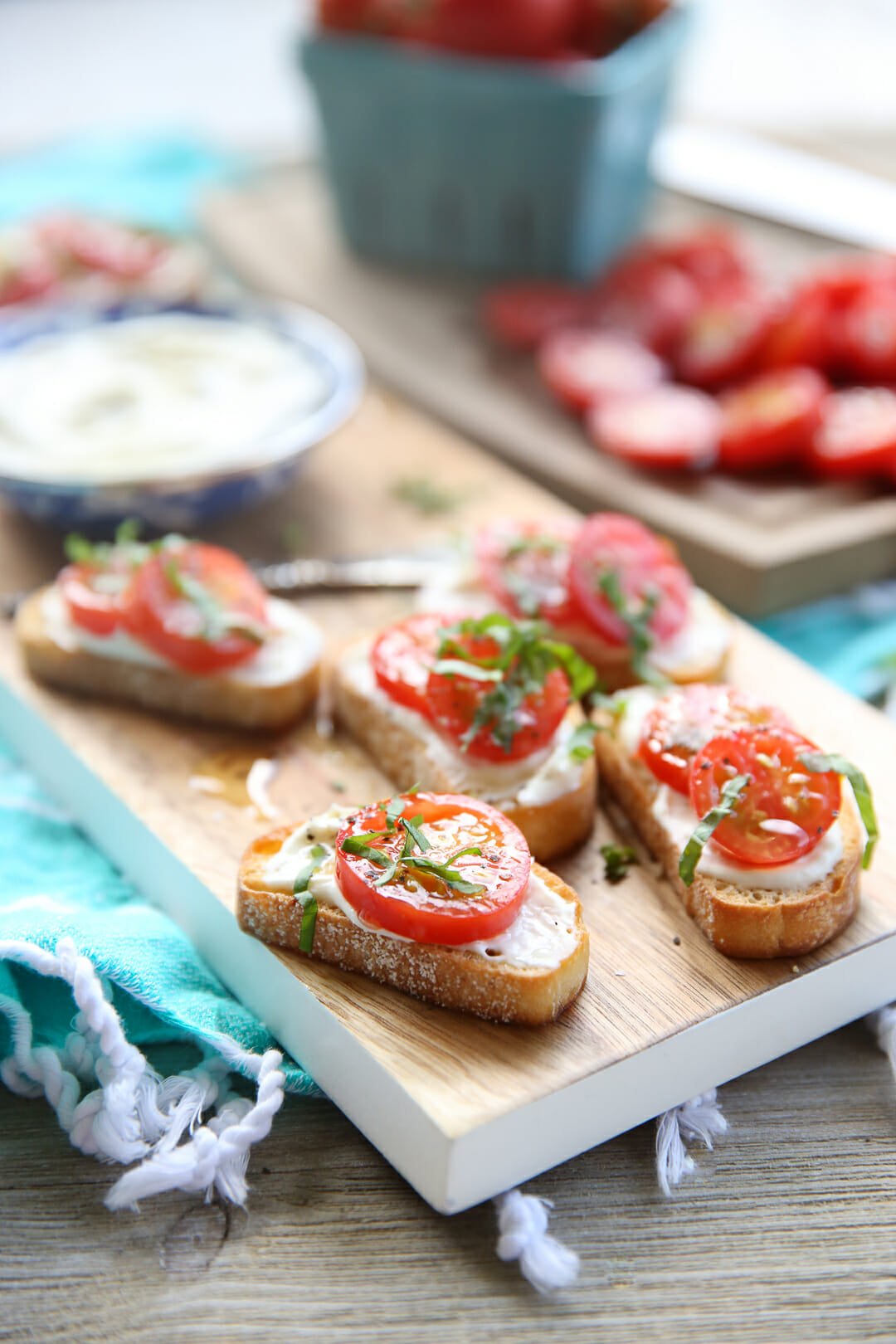 And can't WAIT to show you the pizza- did any of you catch it on my instagram stories?  You'll die.  You'll all die.  (Okay that sounds weirder written out than it did thinking it in my head.  I love you, all of you.)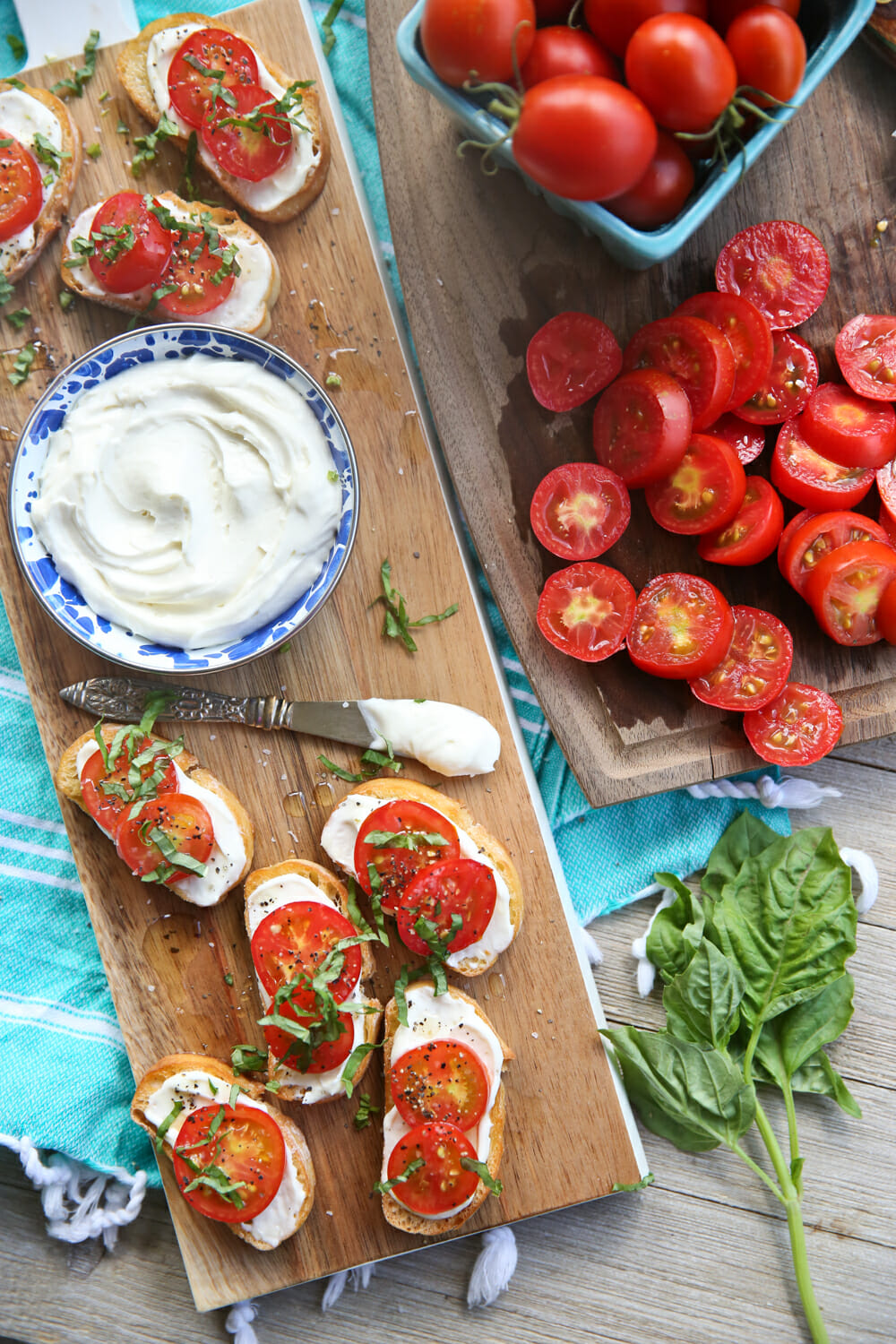 Go make this, stat.
Print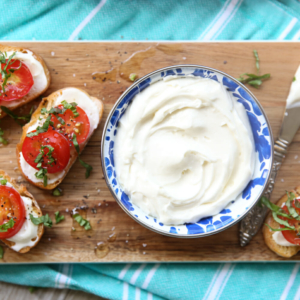 Whipped Feta
---
Description
A creamy, tangy spread that's easy to whip up. Spread on crostini, use on pizza, slather on veggies.
---
3 oz

feta cheese (about

1/2 cup

)

7.5 oz

whipped cream cheese (about

1 1/4 cup

)

1

T olive oil

1/8 teaspoon

salt
---
Instructions
Place everything in a small food processor or high powered blender. Process until smooth and creamy. Adjust flavors as necessary.
---
Notes
NOTE: I've made this many times and the ratio of cream cheese to feta varies each time! It will be different depending on the brand of feta, some are just stronger than others. If you like, you can start with a 50/50 ratio and then adjust from there. I like the ratio I've mentioned in this recipe and then you can adjust to taste.