Hello!  If you're new around here, make sure to follow along with us on Facebook, Pinterest, Twitter, and Instagram!  You can also take a peek in our Shop.
. . . . . . . . . . . .
It's no secret that we dig peppermint around here.  Today we're sharing 10 of our all-time favorite holiday Peppermint themed treats, and they just so happen to all be reader-favorites as well.  There's so many great ideas in this list for neighbor gifts and family night treats.  And the extra bonus- that we are SO in love with- are these amazing *free* printable tags.  Read through this post and at the end we'll show you how you can pick ANY color theme you want, and print any text you want and print them right out in seconds!  How cute are these??!
(Striped Bags from Orson Gygi, Brown Polka-Dot from Pick Your Plum) First up- Peppermint Love.
1.  Peppermint Candycane Brownies
The recipe my Mom has been making for as long as I can remember and a true holiday staple at my house.  Rich fudgy brownies, layered with cool creamy peppermint frosting and topped with indulgent ganache and crushed candycanes.
2.  Peppermint Bark Popcorn
I came up with this recipe in the very beginning years of our blog and it went viral back then.  It's now a go-to for thousands of you across the country, as we're told each year!  No bake, and crazy easy.  Everyone loves this stuff.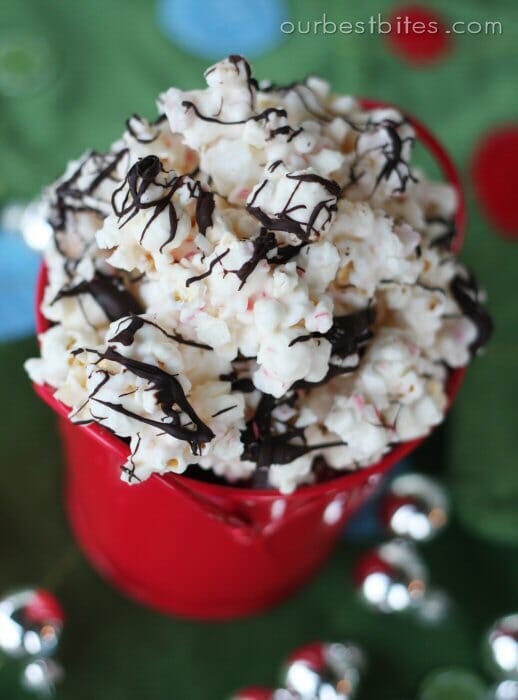 3.  Chocolate Peppermint Chex Mix
Christmas meets Muddy Buddies.  Instead of powdered sugar, these chocolate-mint nuggets of crunchiness are doused in pulverized candy canes for pretty much the most addicting thing ever.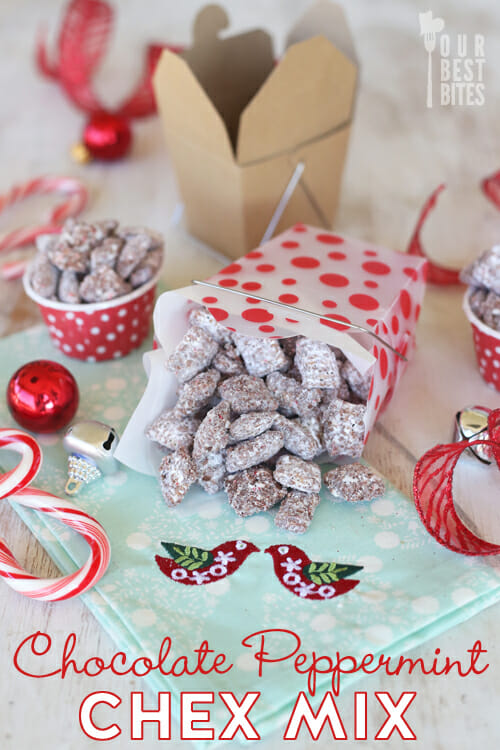 4.  Chocolate Peppermint Sandwich Cookies
Like soft homemade Oreos, only a million times better.  Fudgy cookies, cool frosting, perfect bite-sized bites of holiday spirit.
5.  Peppermint Bark Rice Krispie Treats
I haven't met a single person who didn't love these.  Classic chewy rice krispie treats are studded with little bits of peppermint candy and topped with drizzles of both white and dark chocolate.  Quick and easy, yet totally gourmet.
6.  Gourmet Hot Chocolate
Nothing like a great cup of cocoa on a cold winter night and this post has coffee-house specials for tons of fun flavors (check out the Nutella one- it's amaaaazing).  Classic Peppermint Chocolate is always my favorite, and this one is even topped off with Peppermint Whipped Cream!
7.  Chocolate Peppermint Bundt Cake
This is a great one to take to a family dinner because it feeds tons of people.  Pair it with whipped cream or vanilla ice cream and you'll be the most popular person at the par-tay!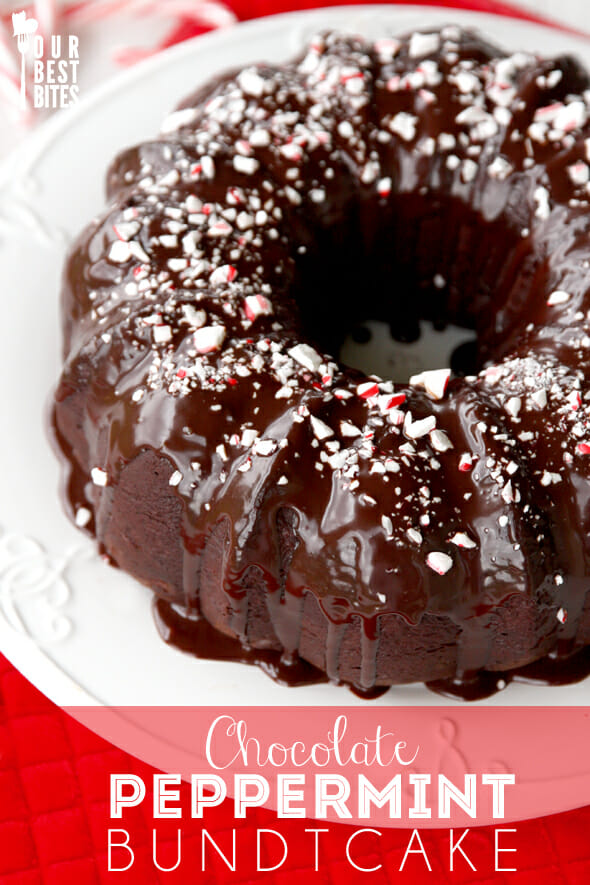 8. Peppermint Meltaways
I love things with the word meltaway as much as I love things with the word thumbprint.  These literally melt. In. Your. Mouth.  Amazing.  Also, adorable.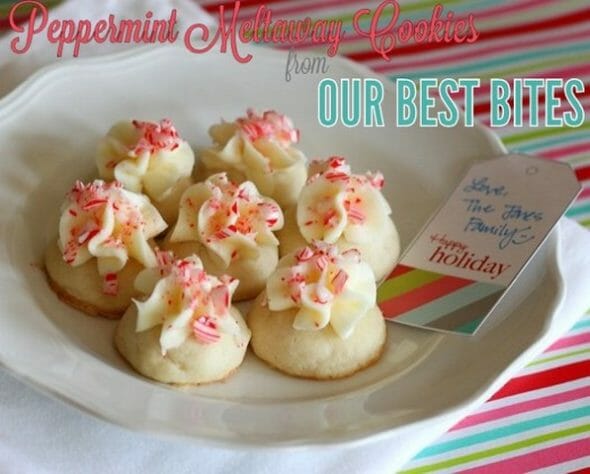 9. Peppermint Fudge Cupcake Jars
So get this.  Amazingly fudgy cupcakes baked in adorable mason jars.  The middle of the cupcake gets a little hole carved out and peppermint-spiked ganache is poured in until it covers the whole thing.  Then it's topped off with whipped buttercream in a candy-cane stripe.  Talk about dressing to impress!
10.  Chocolate Candycane Kiss Cookies
We took our favorite chocolate fudge cookies and studded them with more chocolate, and peppermint, and sealed them with an adorable kiss.  These cookies are super popular and always receive rave-reviews!

Now, remember those darling tags??  You guys are going to love this.  Our friends at The Little Umbrella designed these especially for us.  Remember when I showed you the adorable nursery prints you can customize with your baby's name and any colors you like?  Same concept here.  You select ANY color scheme you want- go play around with it and you won't be able to stop.  Then you enter in who you want each tag to be from.  I love this because you can print off one sheet and have one say it's from your family, another from your kids (to give to their teacher), another one just from you to a friend, etc.
I absolutely love the blue ombre ones I made (those cute bags are both from Pick Your Plum.  Looks like they still have these cute green ones in stock!)
Some of you asked about the twine as well- that one is from Pick Your Plum as well- I LOVE their twine.
And the default color scheme, designed around our site looks SO cute with our Olive Oil Line.
You can grab one of those great brown boxes with our 2-Pack Bundle and slap one of these tags on with twine and it looks so crazy good.  If you haven't been to our New Shop yet, definitely check it out- lots of fun goodies in there and there's still plenty of time to ship in time for Christmas!
Hope you enjoyed all the Peppermint treats today,Click Here to download those cute Holiday Tags and make sure to check out all of the links to the fun Peppermint Recipes!
Tell us- what's your favorite holiday flavor combo??