This recipe was passed onto me by my Aunt Barb and she told me she first remembers eating it at her aunt's home for Thanksgiving when she was a little girl. So it's been in our family for over 40 years! When something has been around for 40 years and people are still making it, you know it's good! Not a single Thanksgiving goes by withtout this dish on our table. If you haven't tried it yet, you probably need to.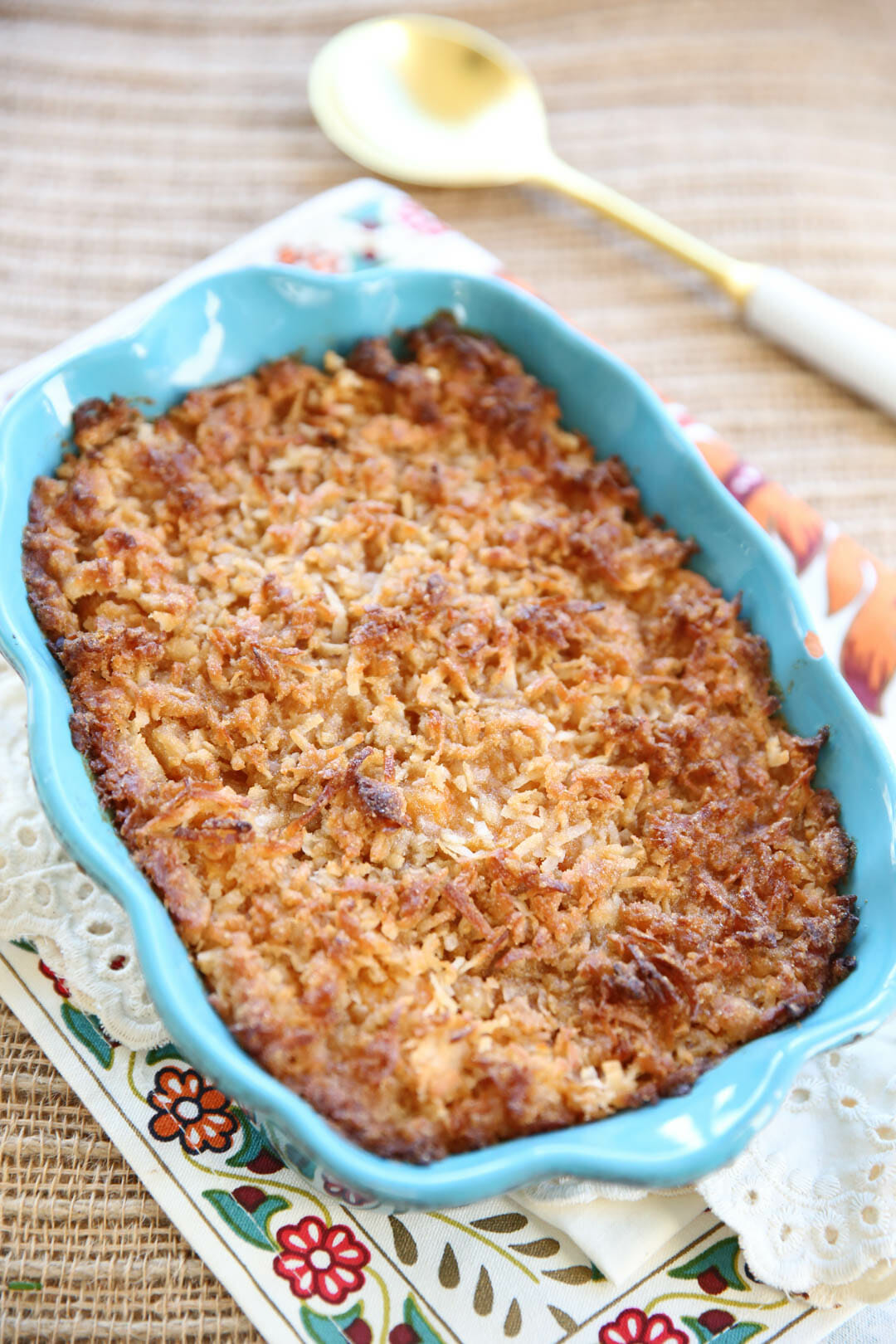 I know this recipe has already become a favorite for a lot of you out there since I first shared it, but I decided it needed a little make-over and some new pictures. I altered the recipe a bit based partly on your comments! It was no secret these were very sweet, so I played around with it and found I could cut down the sugar by quite a bit. (From one cup to 6 tablespoons!) I also cut down the butter by a couple of tablespoons in the sweet potatoes and a couple of tablespoons in the topping. So all in all I removed almost 2/3 cup sugar and a half a stick of butter- but it still tastes sweet and rich and perfect. Now you can spend those calories on an extra slice of pie 😉 I also used fresh sweet potatoes after shocking some of you foodies by admitting that my family has been making this with canned ones for years.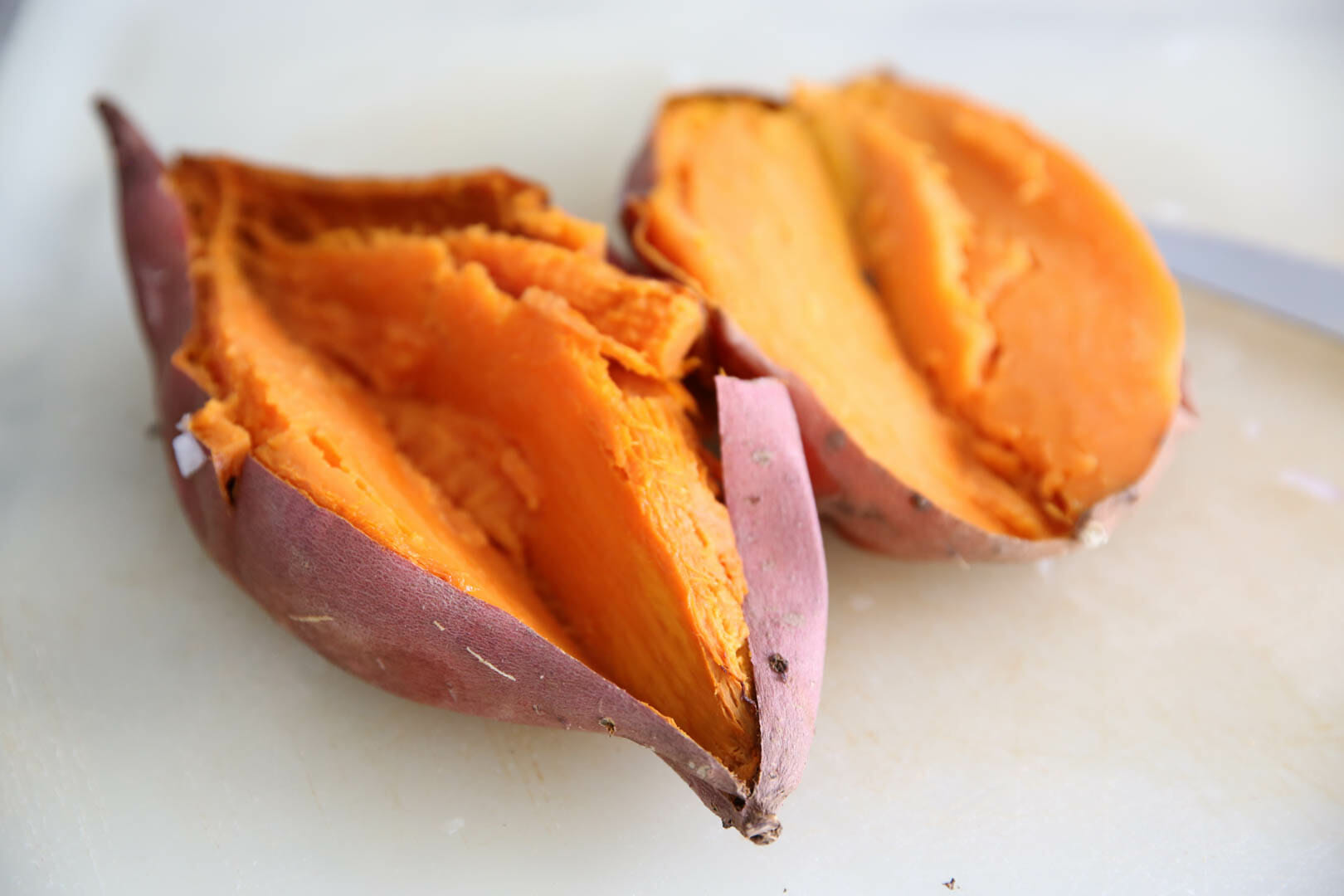 Honestly folks? there's not all that much difference in the finished product, so I say go with whatever your little heart desires (pssst, I almost always use canned.)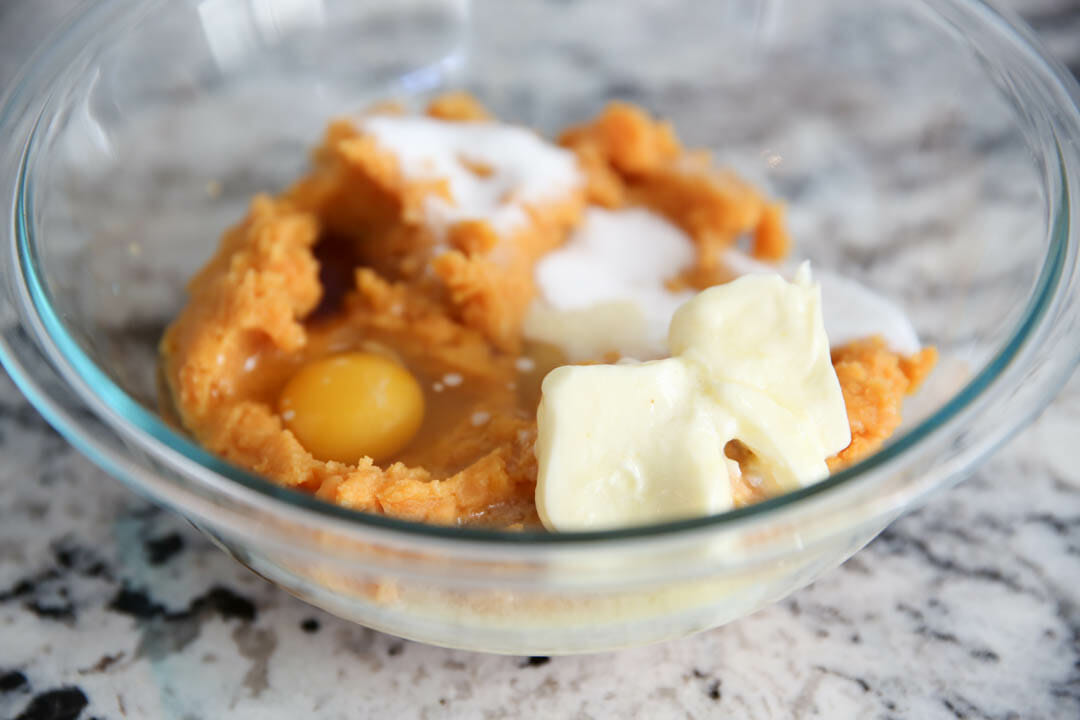 You'll mix up sweet potatoes, butter, a little sugar, vanilla, eggs (I know what you're thinking: this is sounding like pie) and the secret ingredient, sweetened condensed milk.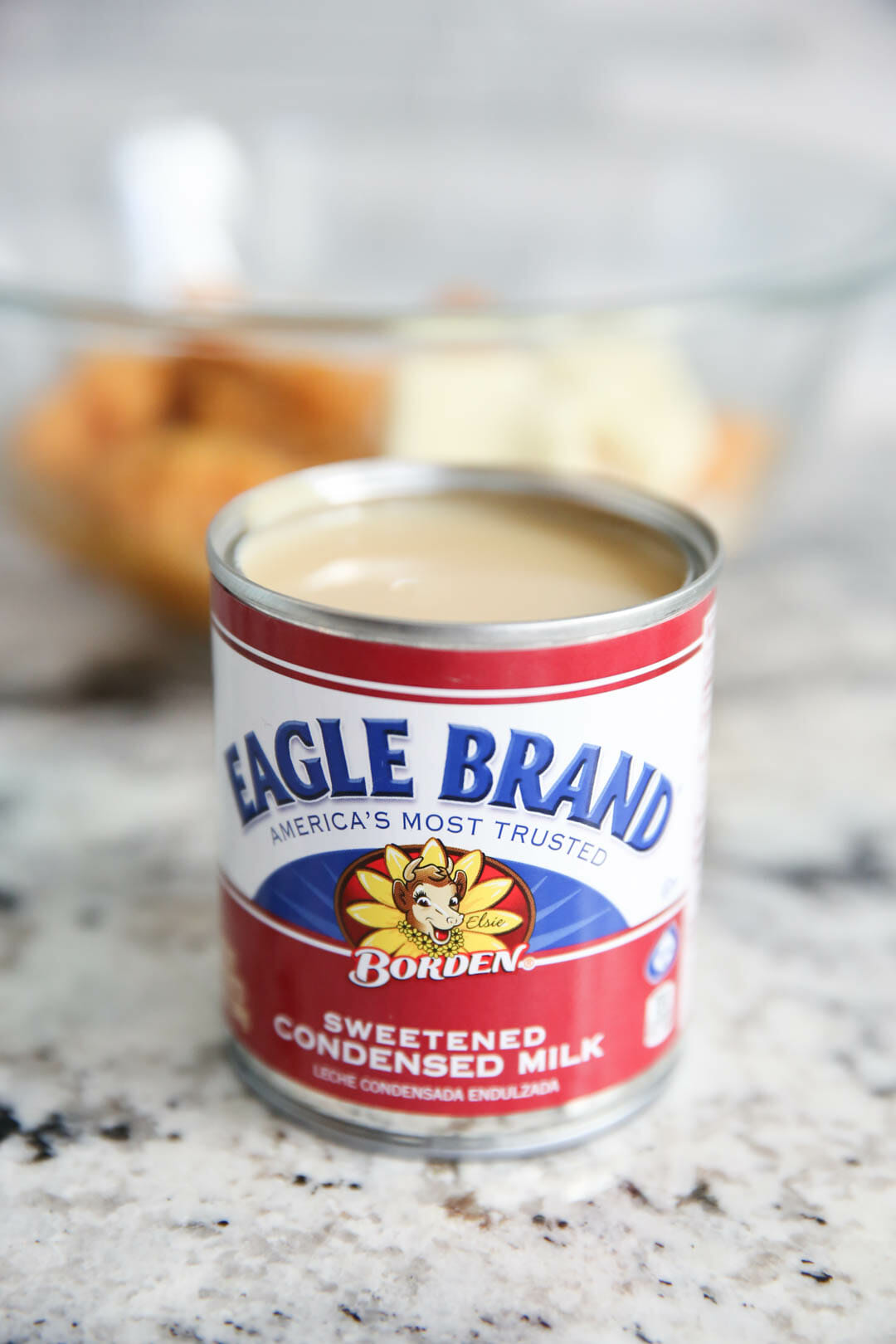 Fyi, if you only want to make a half-batch, like to put in n 8×8 pan or pie plate (which is actually what I'm doing in these photos) then those mini cans of sweetened condensed milk are the exact amount you need- just one mini can. I show a picture of the mini cans in this post. Also refer to that post if you make a full batch, and you're wondering how to use the other half of that can of sweetened condensed milk. Spread that out into a casserole dish.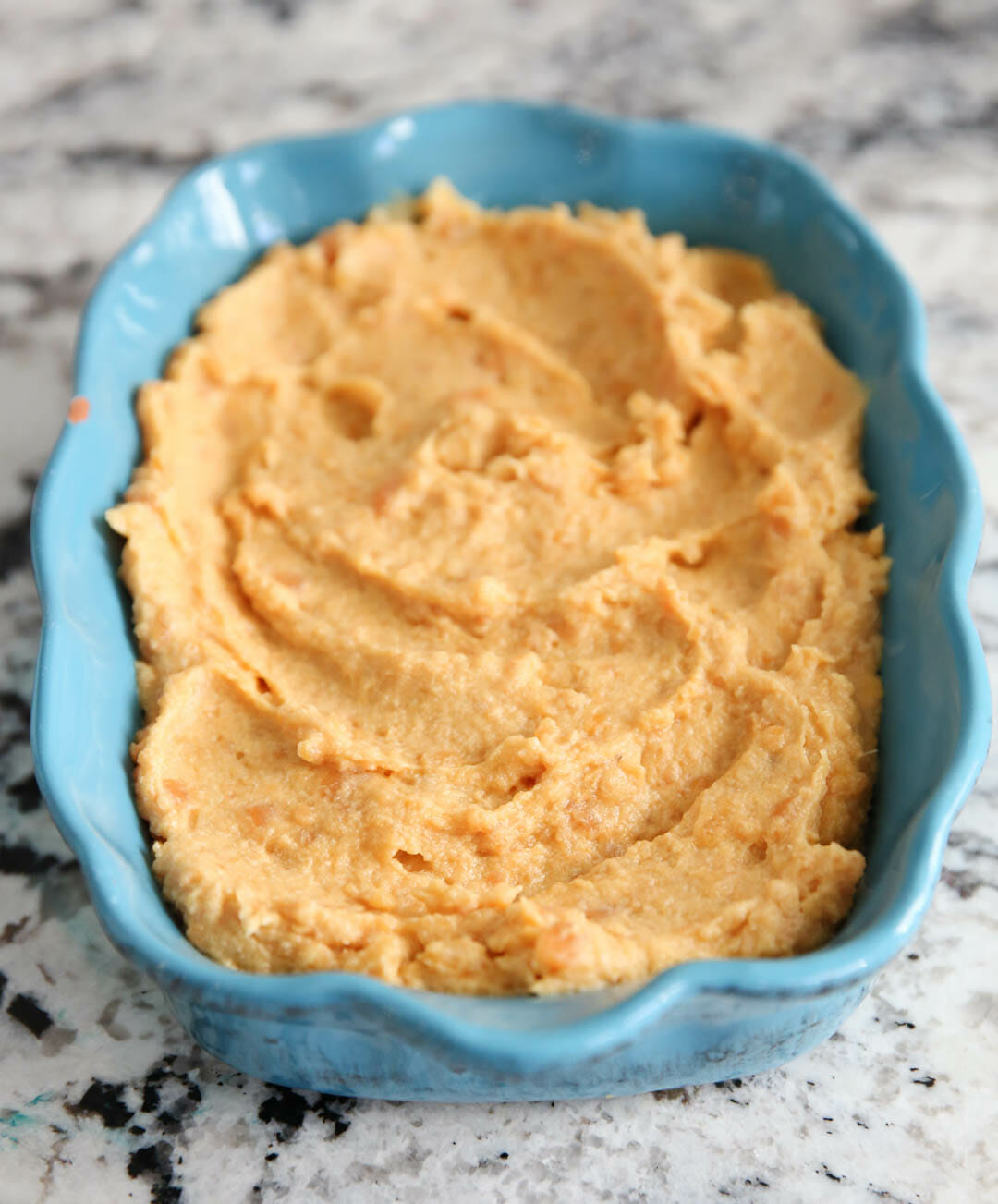 Now the topping. OH THE TOPPING. In my family, we always double the topping. Three simple ingredients that are oh so amazing when they get all caramelized in the oven.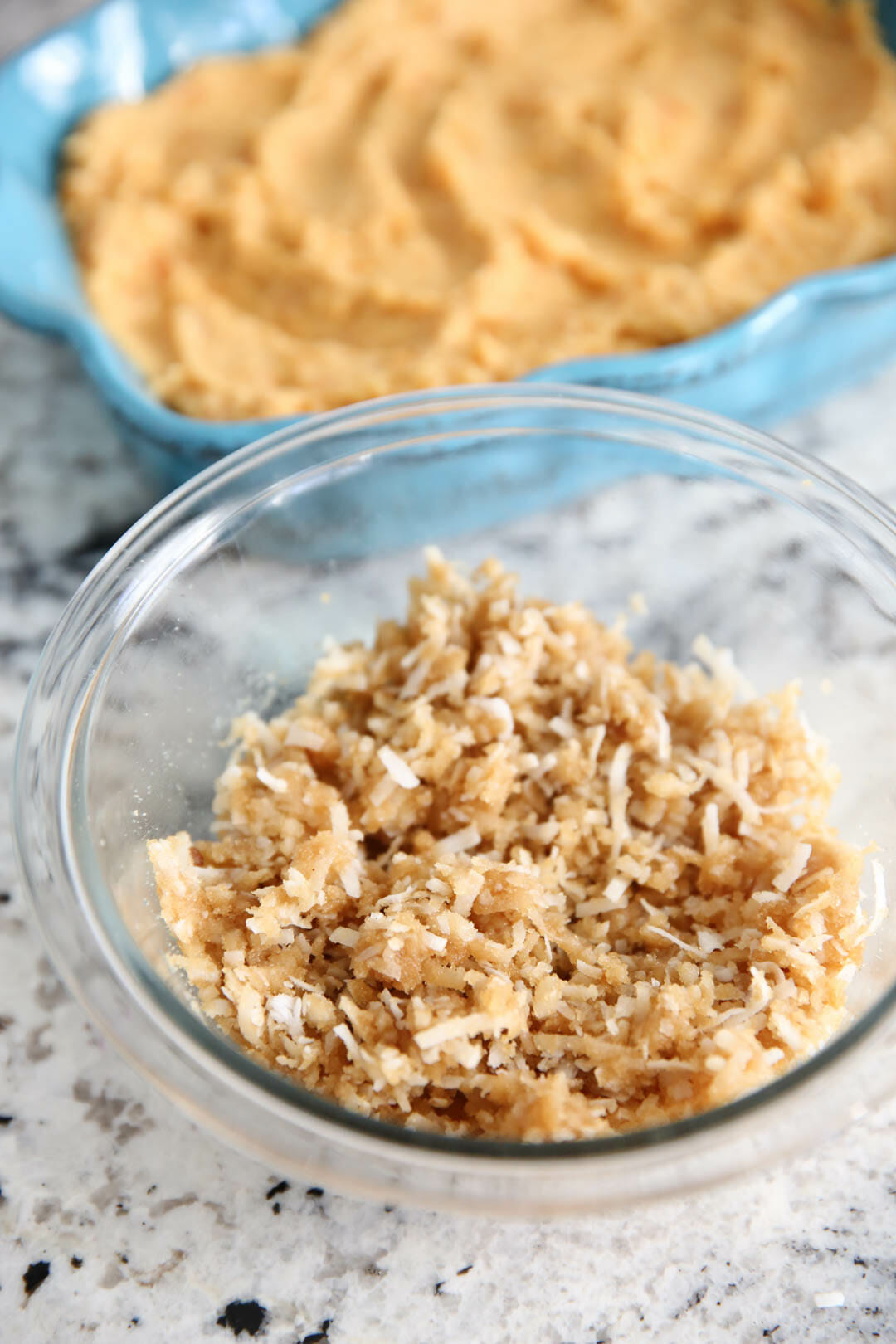 Sprinkle that on top. Seriously guys this whole recipe takes less than 10 minutes to whip up.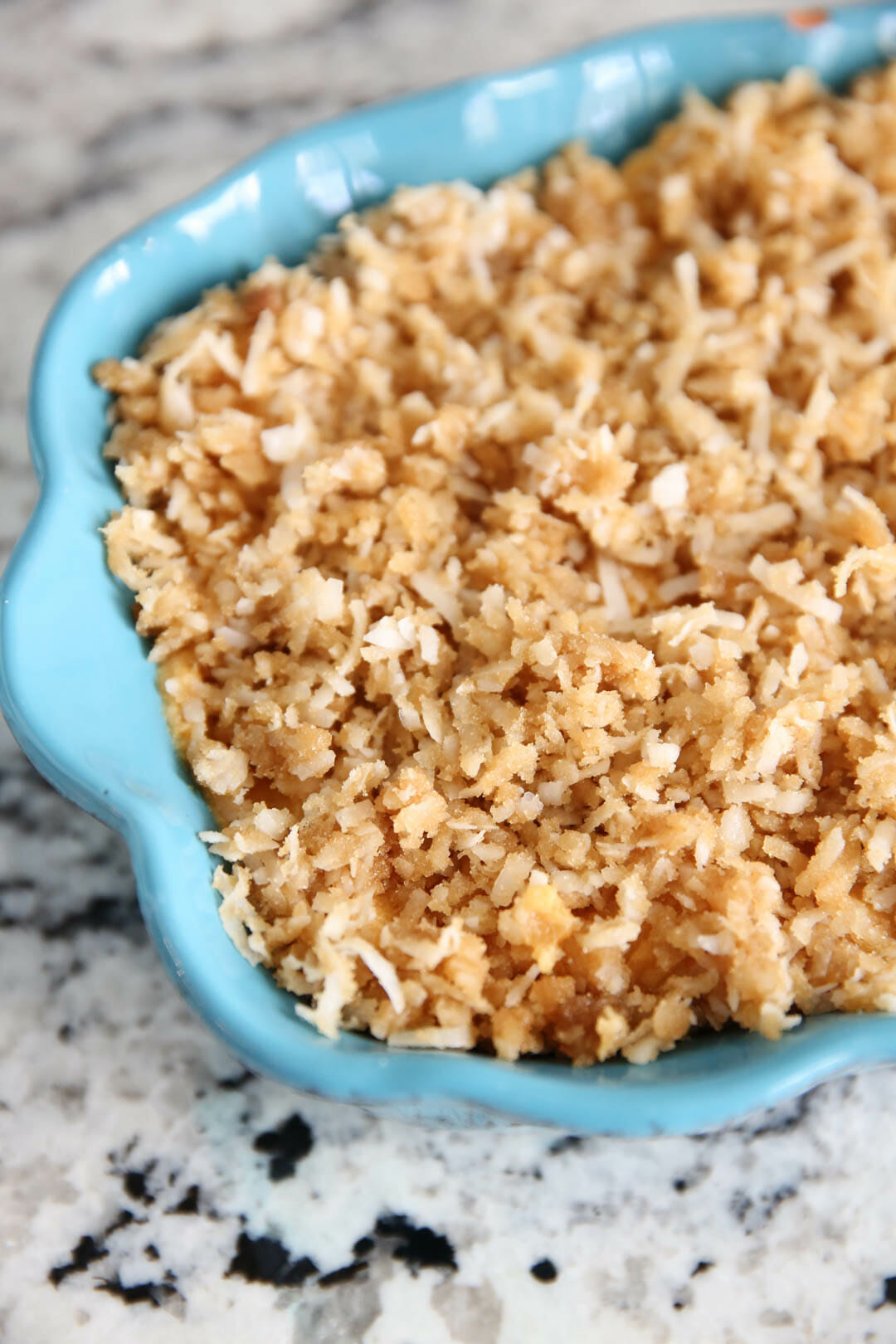 Bake it for about 40 minutes and the potatoes puff up and the topping turns into heaven.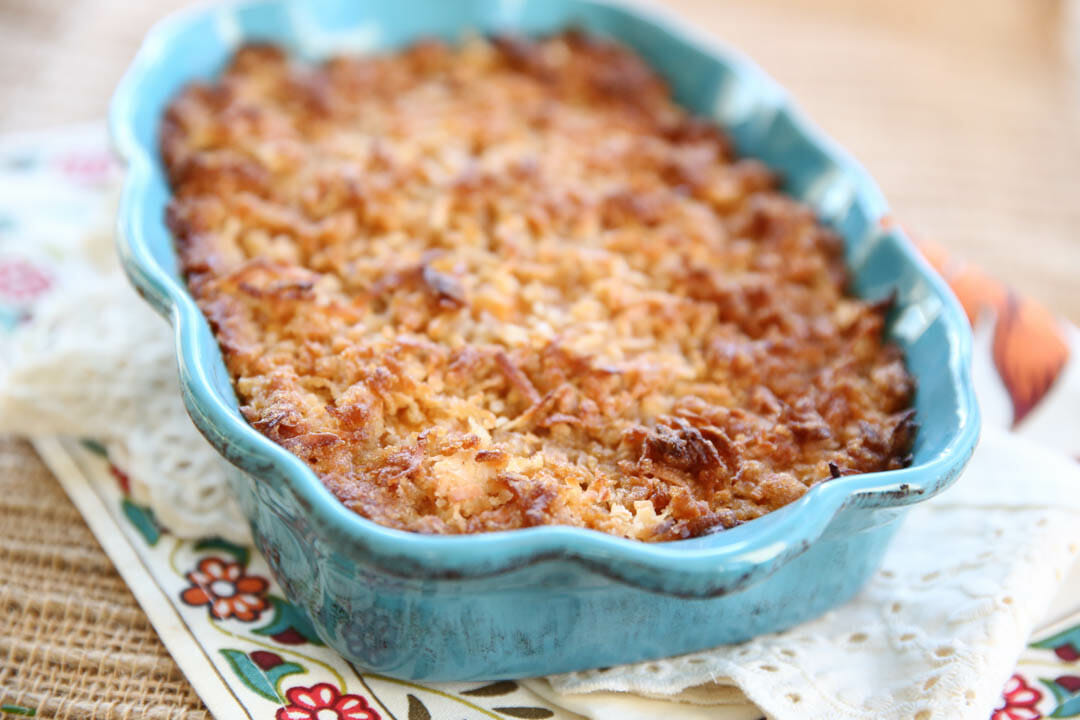 They're kiiiiinda amazing.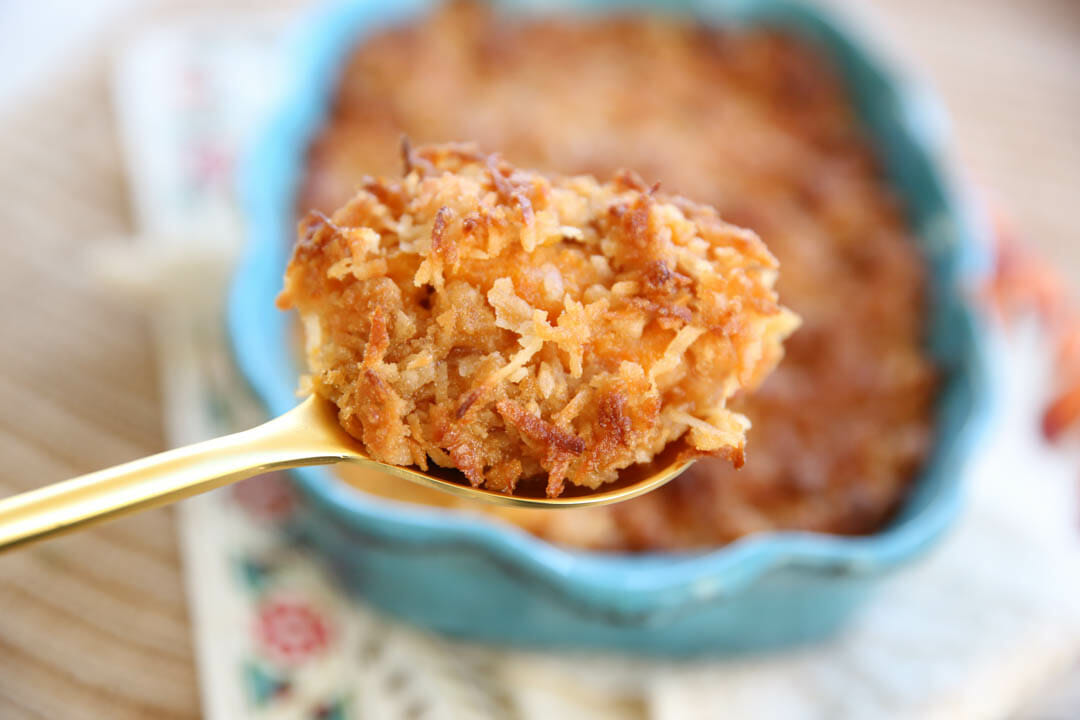 Chances are if you try them once, they'll become a tradition!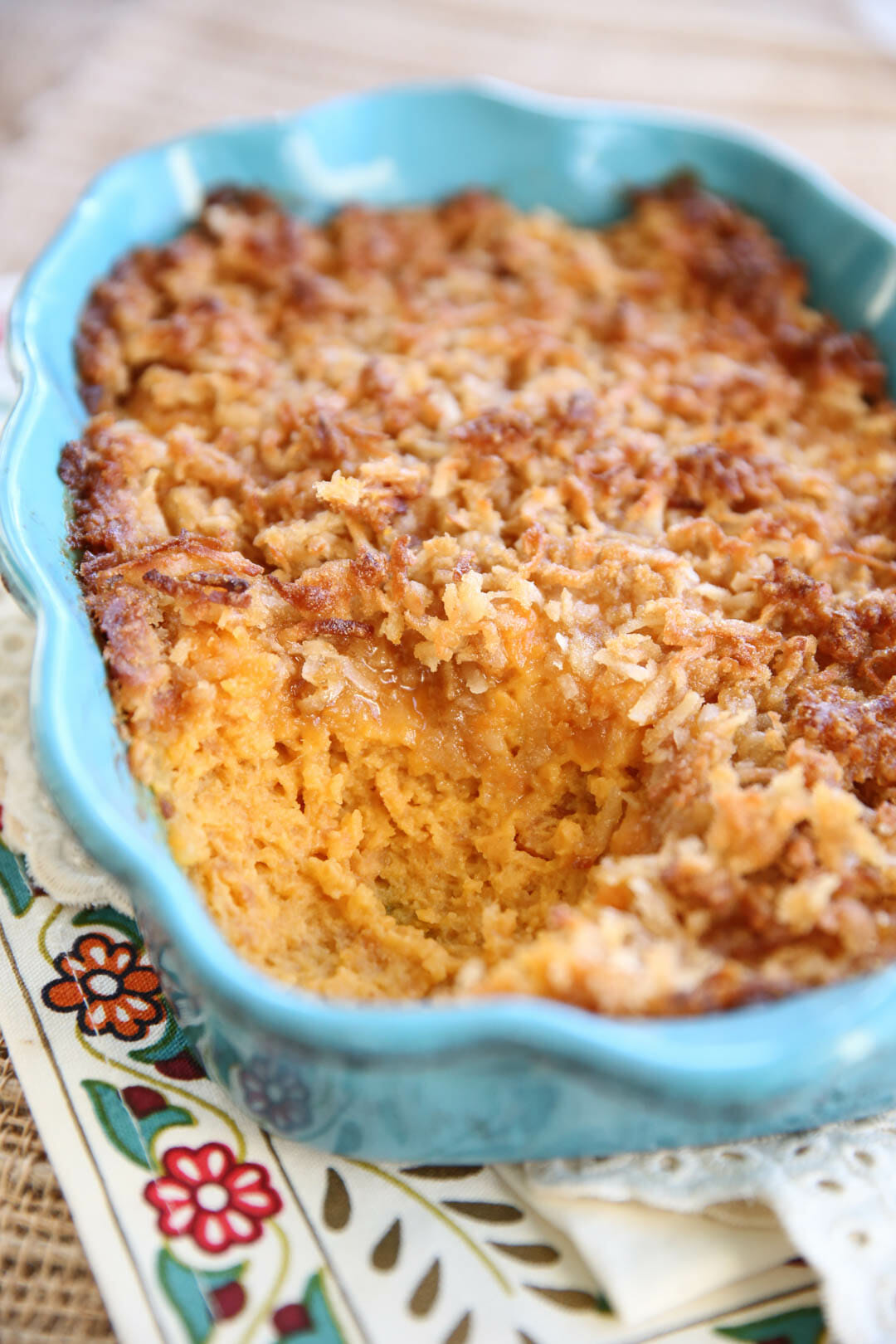 Candied Coconut Sweet Potatoes
The star of your Thanksgiving table! Creamy sweet potatoes with a caramelized coconut topping. To. Die. For.
Ingredients
4

C mashed Sweet potatoes (about 4 med sweet potatoes or two 29 ounce cans, drained and rinsed)

6

Tbs Sugar

6

Tbs butter (no margarine), softened or melted

2

eggs, beaten

1/2

of a 14 ounce can Sweetened Condensed Milk (about 1/2 cup plus 2 tablespoons)

1

t vanilla

If you're feeling naughty you can double this part 🙂

1

C brown sugar

1 1/2

C sweetened coconut flakes

6

Tbs melted butter
Instructions
Preheat oven to 350 degrees.
Add sweet potatoes, sugar, butter, eggs, sweetened condensed milk, and vanilla to a bowl and mix with an electric mixer until creamy. Spread in a 9x13 pan.
Mix topping ingredients together until everything is incorporated and sprinkle over sweet potatoes.
Bake for 40-50 minutes until topping is golden brown.