There is nothing quite like a buttery homemade graham cracker crust.  The filling options are endless, from cream pies to ice cream, to no-bake cheesecakes.  You can pop just about anything in a graham cracker crust.  We have lots of pie recipes involving graham cracker crusts, but I thought this was a great, basic recipe that should have its own blog post so you can refer to it when you need it instead of looking around for another recipe that might involve one.  Ya know?  So here it is, forever in our index so you can find it next time you need it.  (Also, since everyone always asks, here is a link to the gorgeous pie plate in this post. It comes and tons of gorgeous colors and it's my absolute favorite!)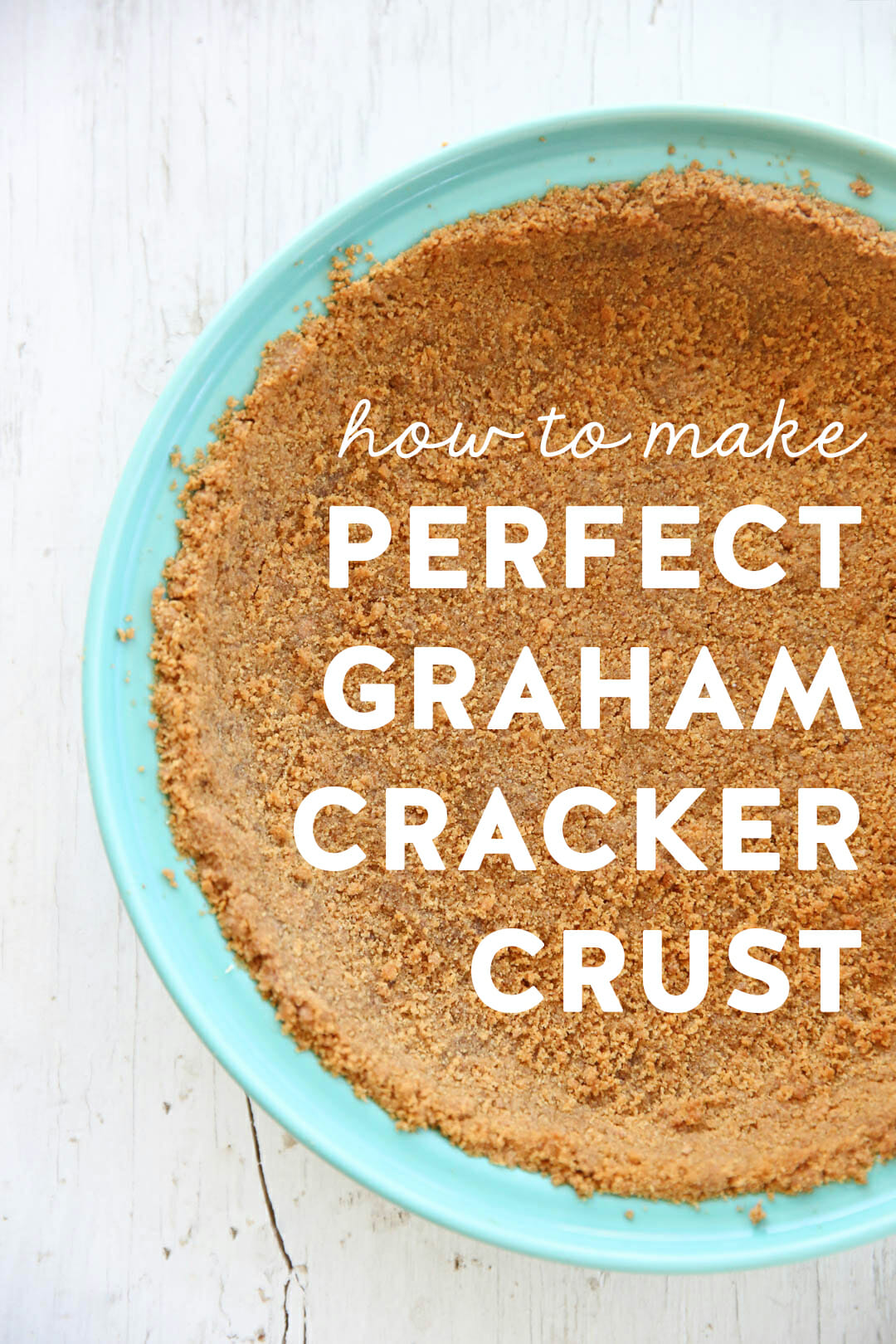 You can buy pre-crumbled graham cracker crumbs at many grocery stores, but smashing your own doesn't take long!  You'll notice I don't call for a certain number of cracker "sheets" because all brands tend to be a little different so it's a better idea to measure the crumbs.  And while I buy generic brands of a lot of things, I've had some really less-than-stellar off brand graham crackers so I stick to good ol' Honey Maid.  I pulse my crackers in a food processor to get nice even crumbs.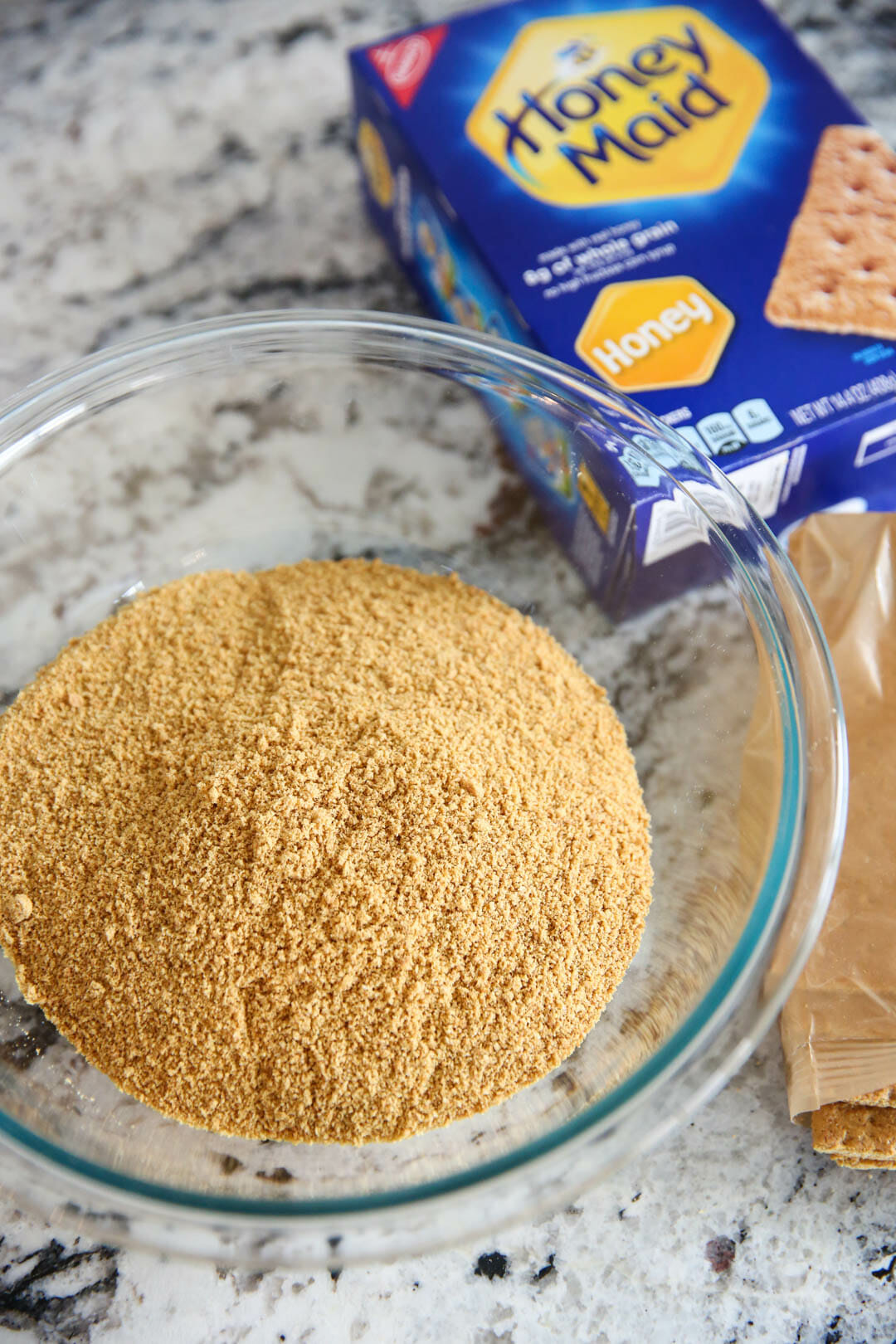 Combine your cracker crumbs with some brown sugar.  Cinnamon is optional and I almost always add it, unless the flavor of the pie I'm making would be weird with it.  That being said, it doesn't make it taste overly cinnamon-y, it just adds a great depth of flavor so it does go with most things.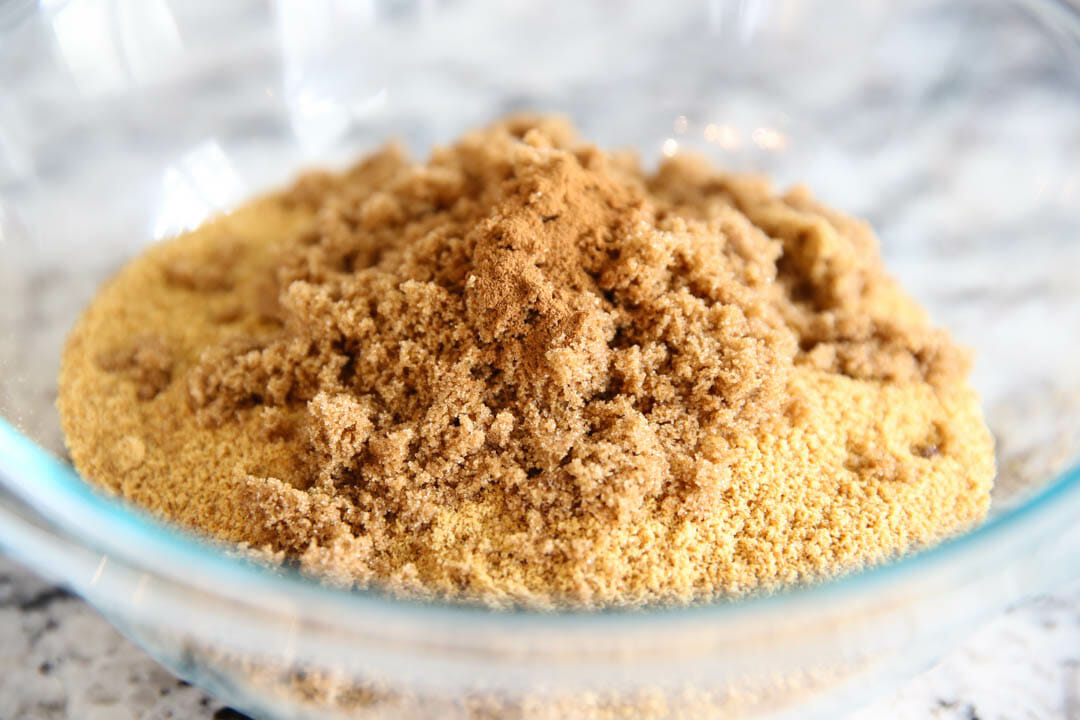 Combine all that together with a fork and then add in melted butter.  Don't cheat and use margarine or light butter or anything weird.  There's only 3 ingredients here, so use good ones!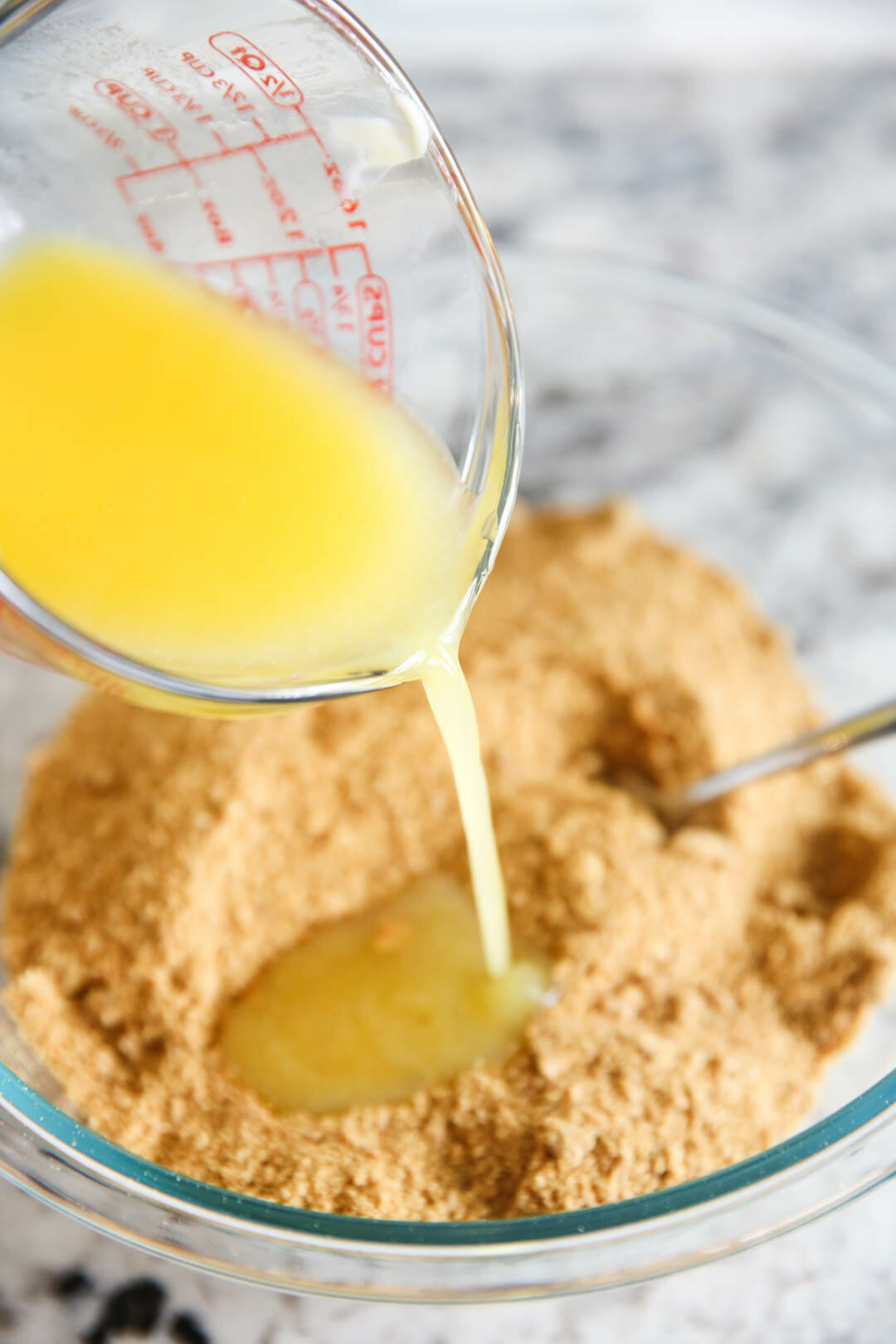 Mix that all up with a fork until all the butter is distributed and it looks like wet sand.  (And taste it.  So good.)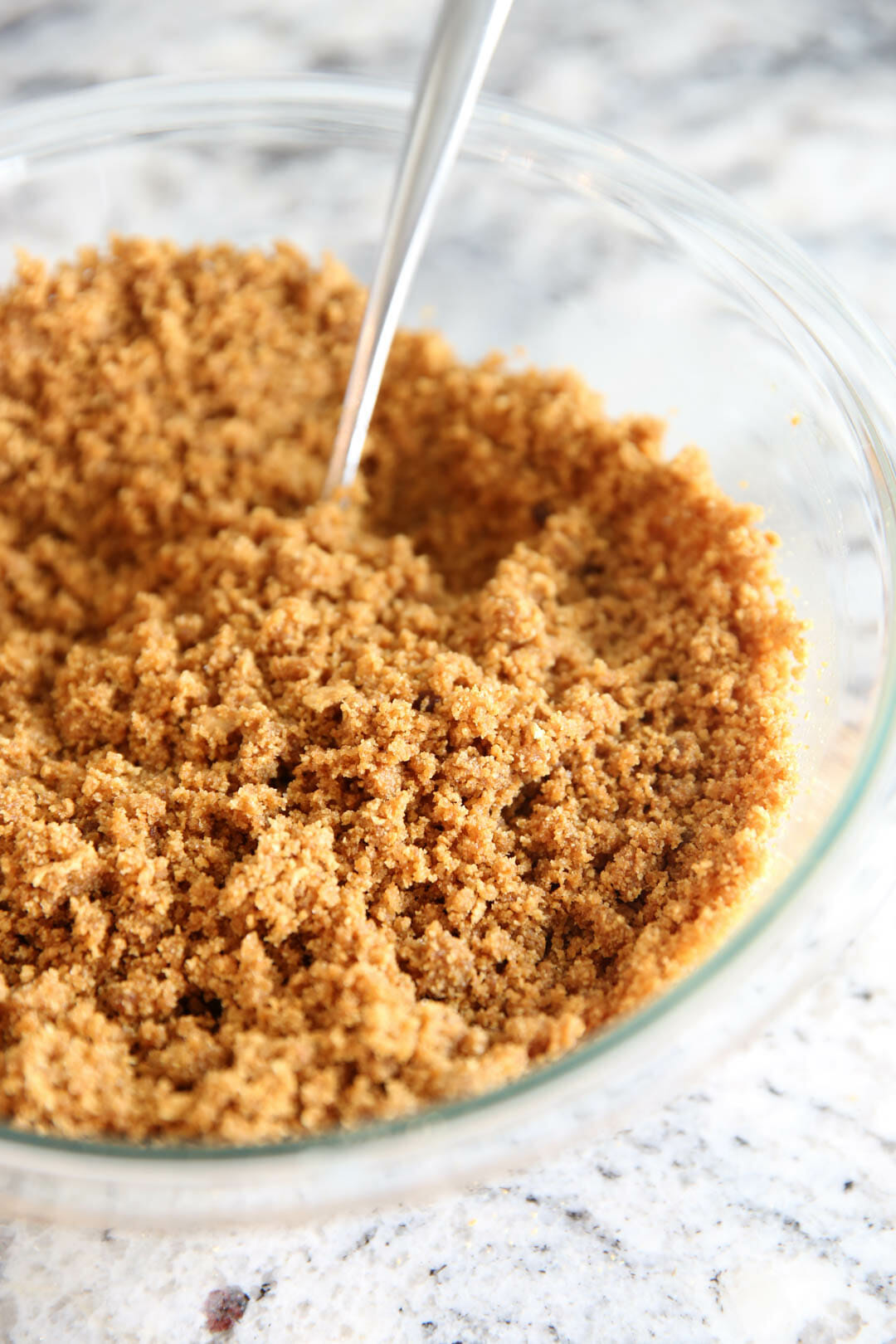 Press this mixture into your pie plate, making sure it's even all around.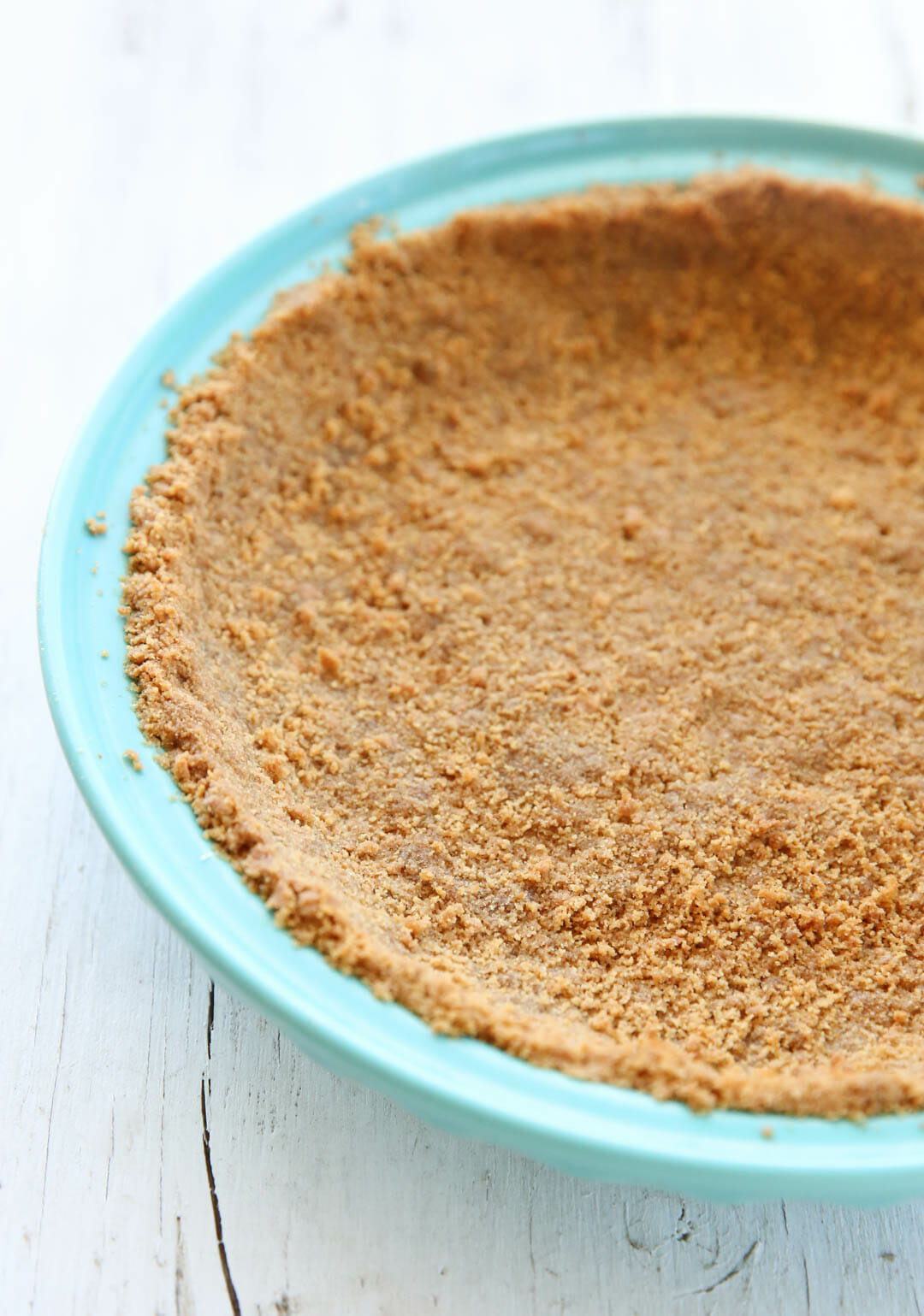 You have two options now.  You can either bake the crust for 5-6 minutes and then let it cool completely, which will give you a crispier graham cracker crust, or you can leave as is and refrigerate for a soft crust.  Once it's cooled, fill it with something delicious, like our Lemon Cream Pie, or even your favorite ice cream. You can't go wrong with this classic crust!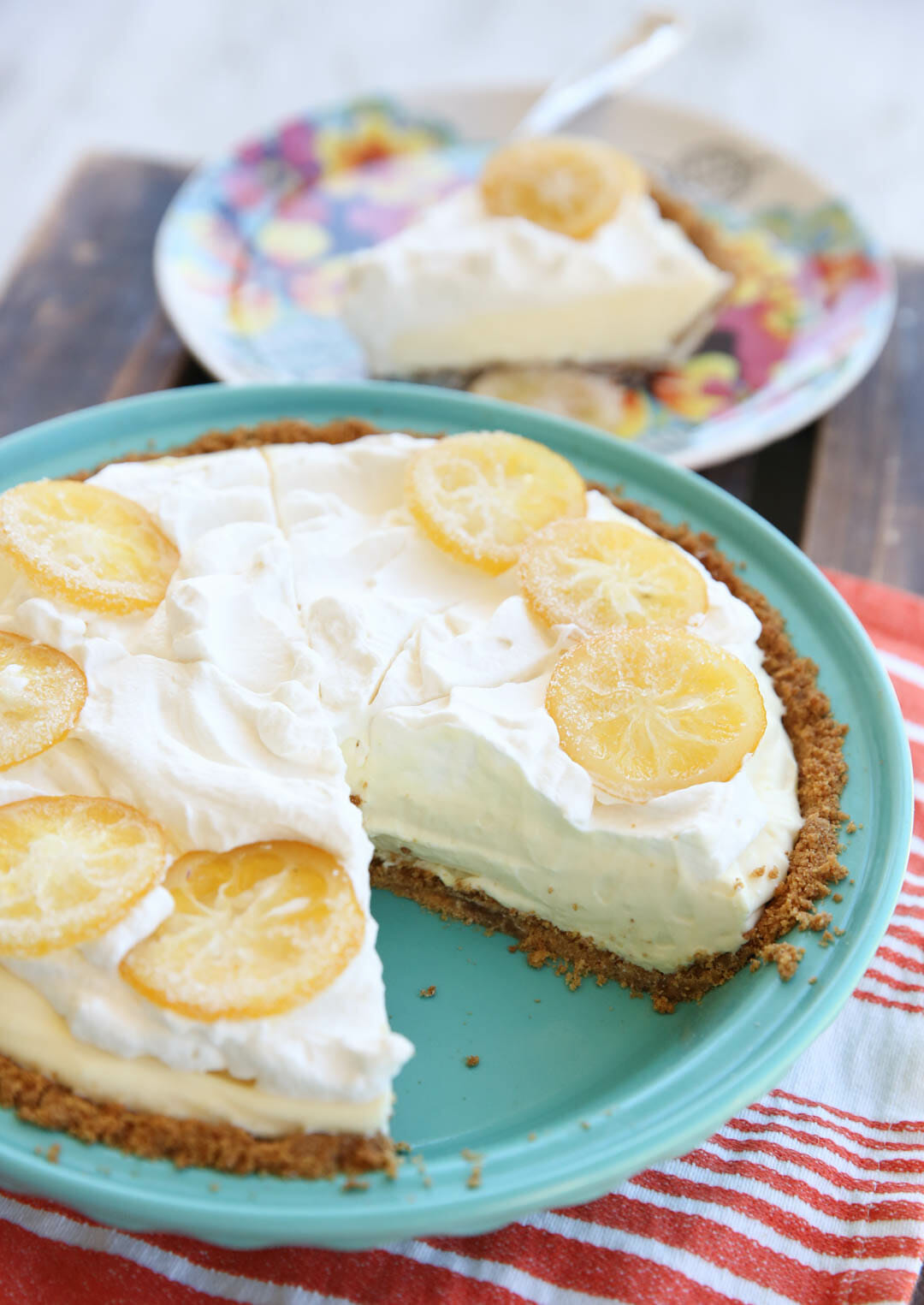 Print
Basic Graham Cracker Crust
---
Description
Simple and delicious graham cracker crust to fill with anything your heart desires!
---
1 1/2 cups

graham cracker crumbs

1/4 cup

brown sugar

1/2 teaspoon

cinnamon, optional

6 tablespoons

melted butter
---
Instructions
Combine cracker crumbs, sugar, and cinnamon if using. Pour in melted butter and stir with a fork until well blended. Press into a standard pie plate and up sides. You may refrigerate unbaked for a softer crust, or bake at 375 degrees for 5-6 minutes for a crispier crust. Cool and set aside.
---