Often for Halloween we give you easy ideas for quick dinners or fun sweets to entertain tired out trick-or-treaters, but honestly I haven't really been thinking about any recipe ideas lately because I have the best friends and neighbors ever, and I've had hot home-cooked meals delivered to my door nearly daily since I've been home from the hospital. I can't even tell you how grateful I am for that. If you ever have a chance to take a meal to a new Mom, do it. It's been a while since I've had a baby and I forgot how much that helps when you're trying to manage everything and recover from giving birth.
So instead of a recipe today, when I figure everyone is busy with Halloween festivities anyway, I thought I'd give a little update since so many of you have reached out via social media and offered your well wishes and inquired as to how I was doing (thank you!)
Last Monday my husband and I welcomed our 4th kiddo into the world.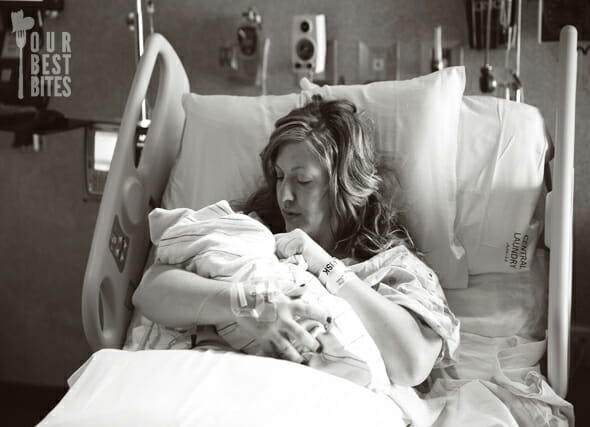 It's also our 4th boy, and my 4th c-section.
He weighed 8lbs 8oz, we named him Gavin, and I even think he's adorable when he screams.
My three older boys are all about 2 years apart on the dot. Then we had a 4 1/2 year gap before having little Gavin. So it's been a different experience this time around and one of my favorite things is having kids old enough to really be excited about having a new baby around. I shared this picture on Instagram when they were absolutely memorized the first time they all saw him. It was one of those moments as a Mom that just sticks to your heart forever.
I forgot how amazing little tiny people are. Everything about a newborn from their their fuzzy little heads to their tiny little toes make grown adults just sit and stare. Which is exactly what I've been doing for 10 days straight.
I'll try to get cooking again soon, but in the mean time, if my recipes look super lame or super easy, just remember I'm busy snuggling this little guy because they don't stay little for very long and it's my last chance to savor it. I plan to spend the next 2 months lounging around my house in yoga pants and over-sized hoodies and after that we're re-visiting this post for a little Phase 2. If anyone wants to join me- get ready!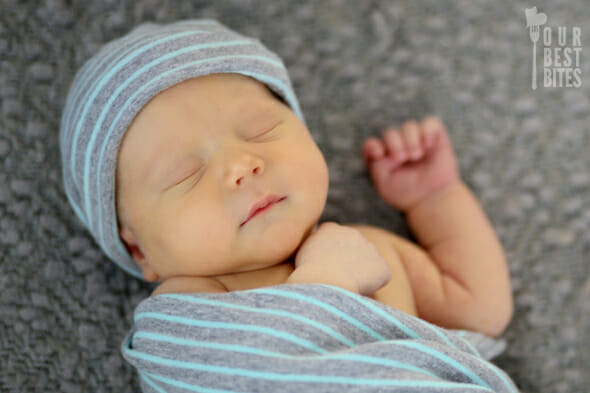 Thanks so much for all of the well wishes during my pregnancy and after. We have an awesome community of readers here and we really do love you all! Hope you all have a happy, and safe, Halloween!