Although this Maple Dijon Vinaigrette is fantastic any time of the year, it's especially wonderful during the fall and winter months with cozy seasonal ingredients like toasted pecans and crisp apples.  Or simply toss with plain greens for a light, flavorful side dish.  It's sweetened only with pure maple syrup and balanced with tangy apple cider vinegar and dijon mustard.  Simple pantry staples round out the rest of the ingredient list and it can all just be shaken up in a jar. Homemade dressing has never been easier!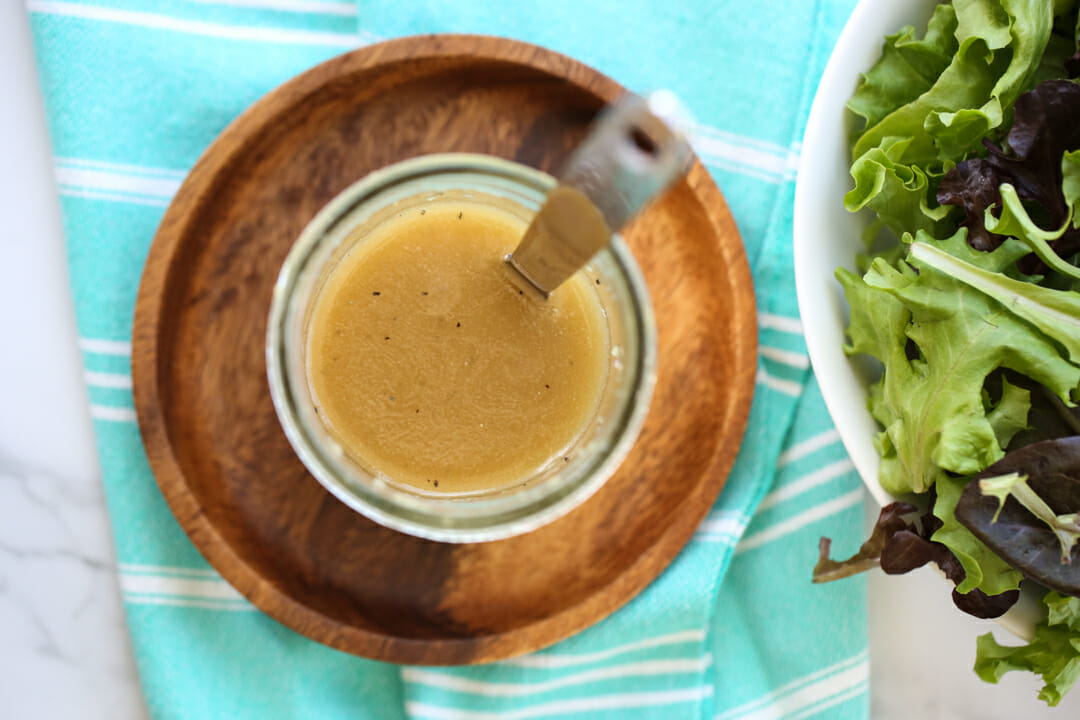 Pro Tip:
Whenever I'm using onion or garlic in salad dressings, instead of chopping or mincing, try grating with a fine-hole cheese grater. It creates a pulp of sorts that easily blends into the dressing and carries flavor.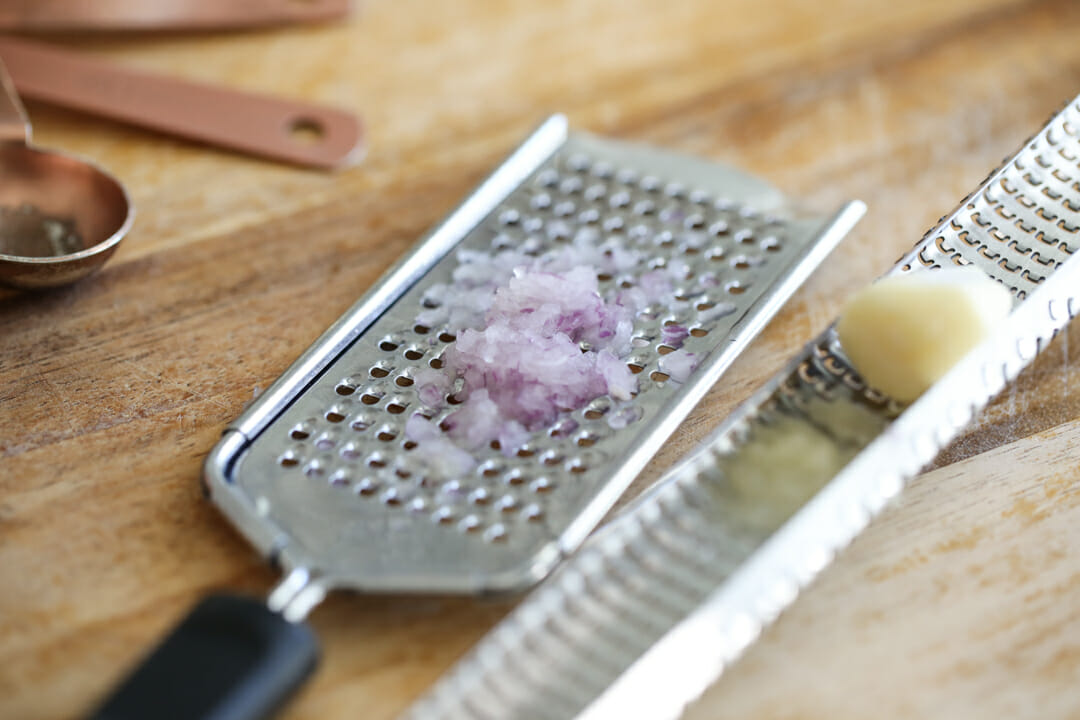 Shaken, Not Stirred
This dressing doesn't require a blender, it can easily just be shaken up quickly in a mason jar so it takes just minutes to make.  I also sized it for one standard dinner salad.  Double it if you've got an extra large salad!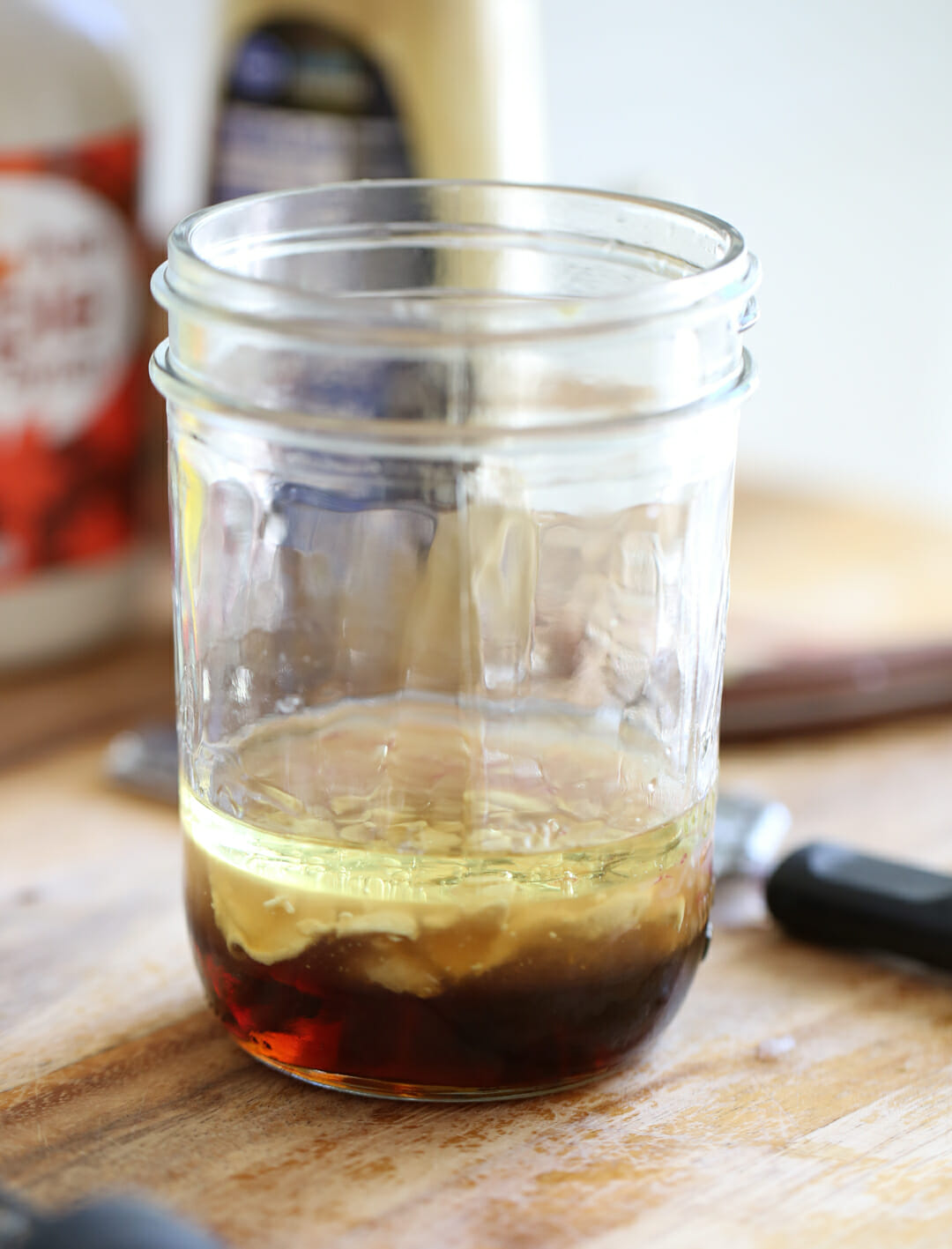 You'll need: Pure maple syrup, apple cider vinegar, dijon mustard, garlic, onion or shallot, salt and pepper.  Shake the ingredients up well and it will quickly come together in a smooth emulsion.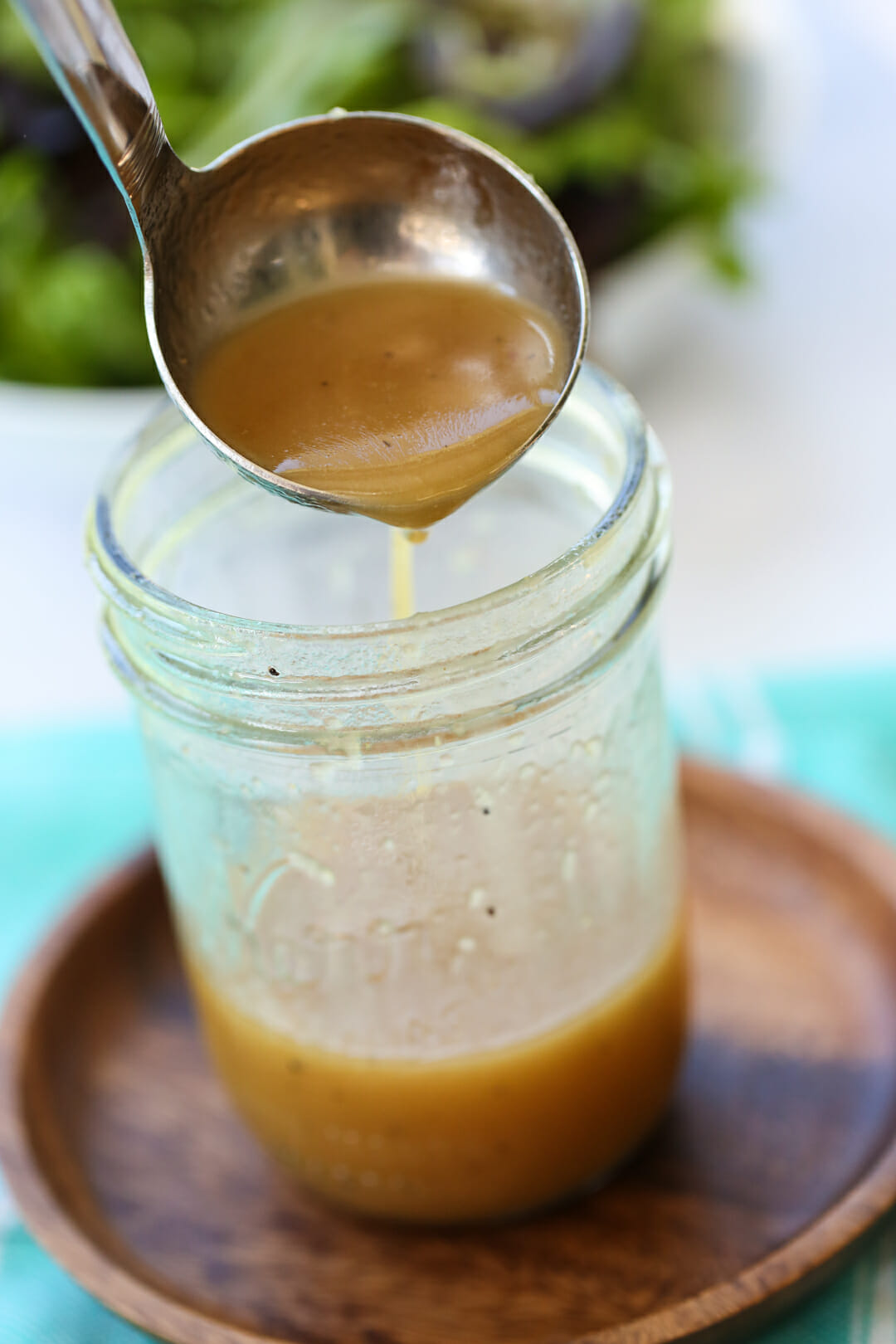 Try it over spinach with Craisins and toasted pecans for a simple fall salad!
Print
---
Description
An easy and flavorful vinaigrette made with pantry ingredients.  Try it over your favorite greens- excellent with apple, bacon, pecan, etc.  I like my dressing a bit on the sweet side, but if you'd like it more tangy- feel free to add more vinegar or dijon to taste!
---
1/4 cup pure maple syrup
1 1/2 tablespoons apple cider vinegar
1 tablespoon Dijon mustard
4 tablespoons canola oil (or sub your fave oil like avocado, olive, etc.)
1/2 tablespoons grated onion
1/2 clove garlic, grated on microplane or fine-hole grater
1/8 teaspoon kosher salt
1 pinch black pepper
---
Instructions
Place all ingredients in a mason jar and shake until well blended.
---