So.  I've told you lots and lots of times that while I am obsessed with pumpkin things (case in point) I don't actually love pumpkin pie.  In fact, I've never made a pumpkin pie for Thanksgiving, ever.   But I always love to try recipes that are similar to pumpkin pie (to please the pumpkin-pie lovers) but not pumpkin pie (to please me).  Which brings us to Pumpkin Snickerdoodle Cobbler.  Like a pumpkin pie on the bottom and a layer of buttery cookie on top.  Top it with a big dollop of whipped cream and it will pretty much please anyone.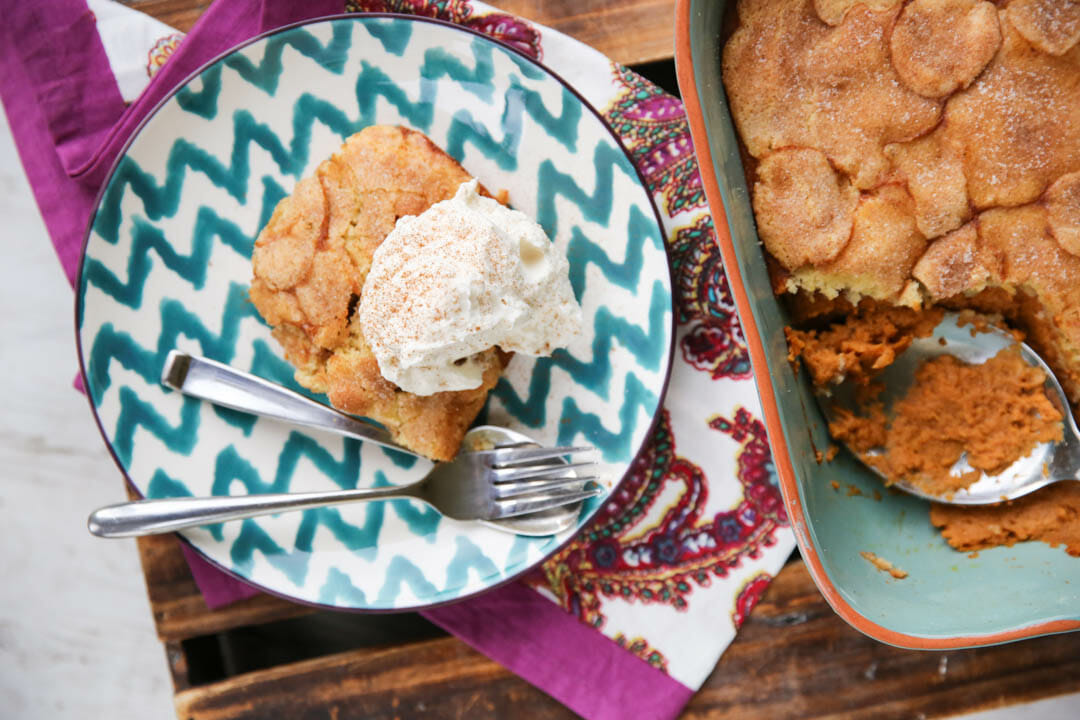 It starts with a pumpkin layer that's basically pumpkin pie batter.
The pumpkin pie mixture gets spread out in a pan and then we move on to the topping.  Which is cookie dough.  You really can't go wrong with where this is going.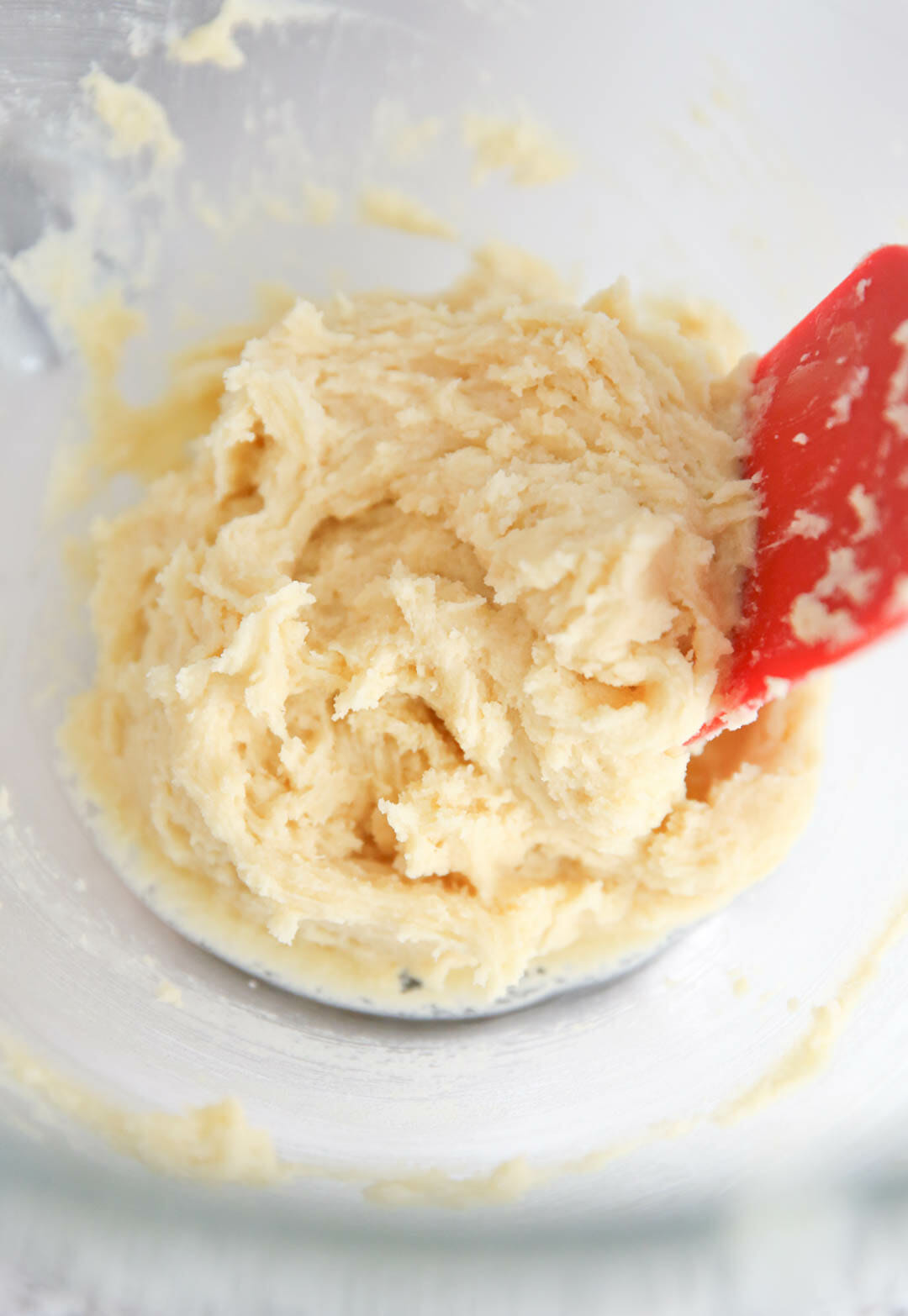 Instead of having to roll into annoying balls, you'll just grab pieces of dough and smash them kind of flat in cinnamon sugar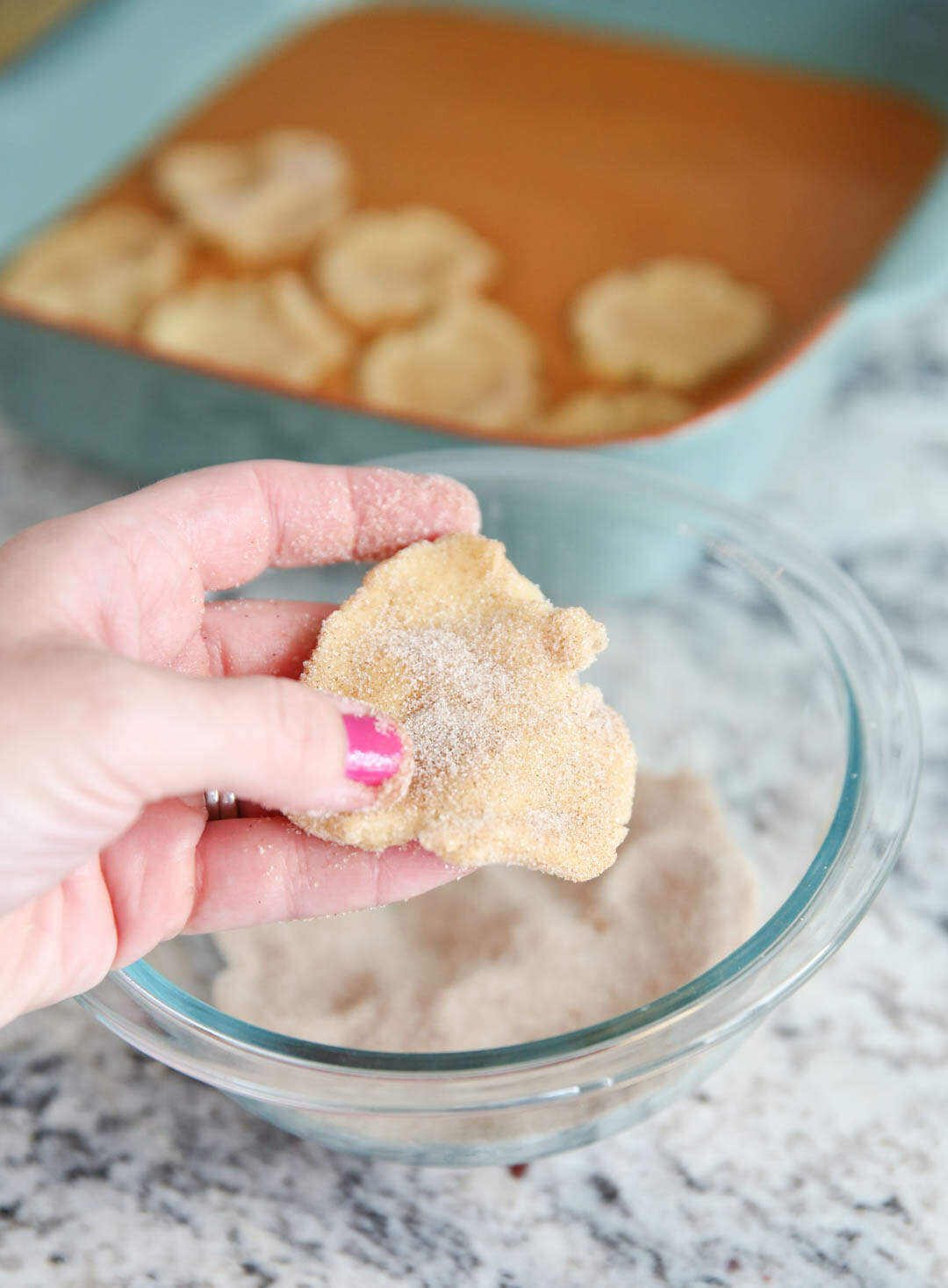 and then layer them on top of the pumpkin mixture.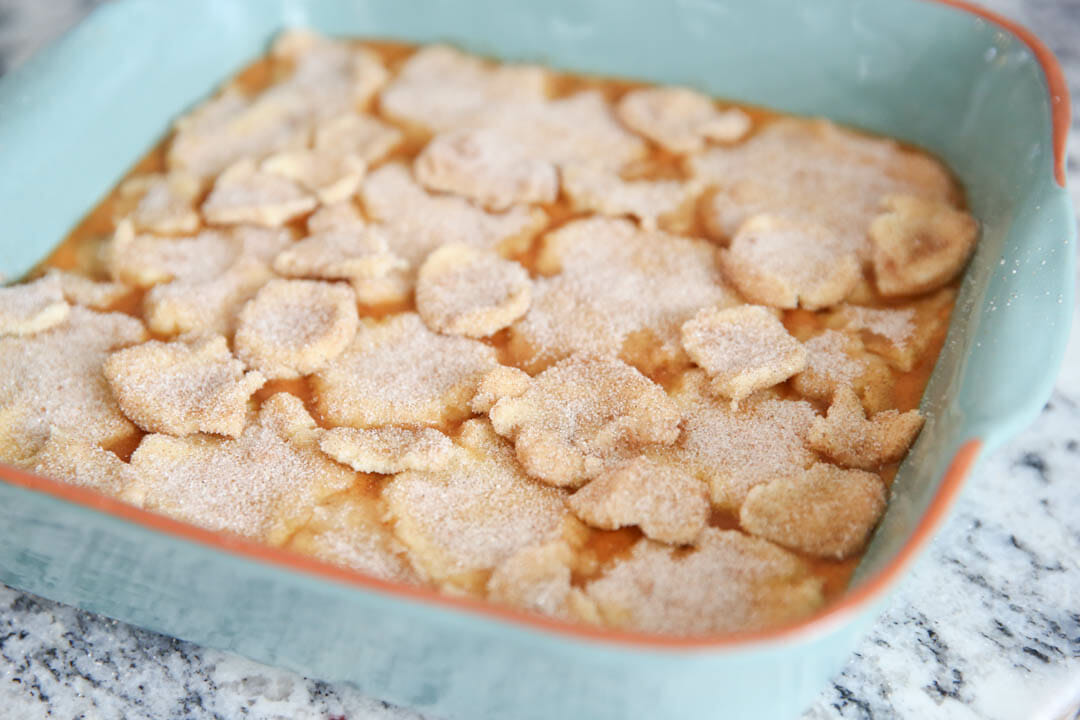 Bake that pan and the pumpkin and cookies puff up to perfection.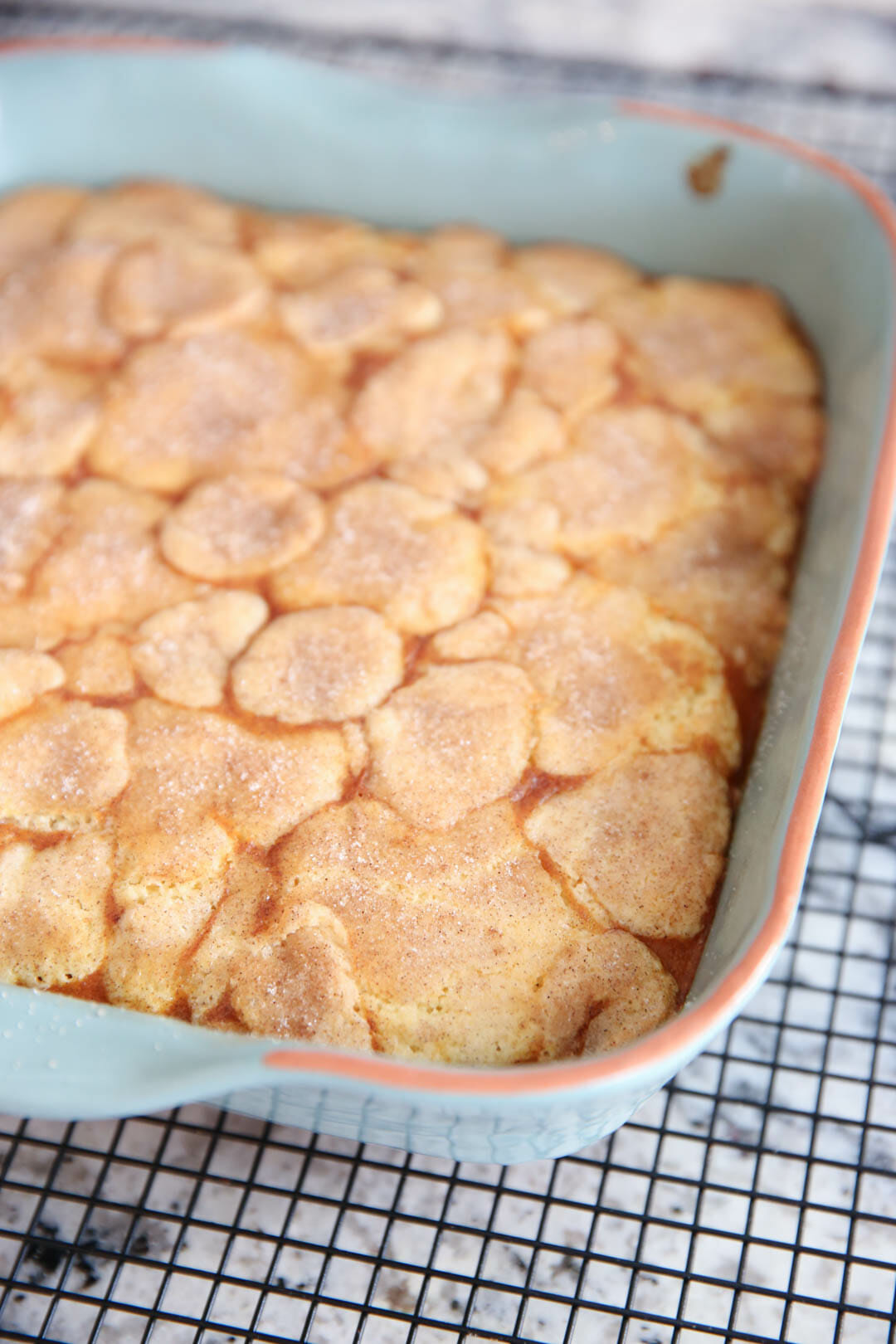 You can serve this warm, or room temp.  We had it just slightly warm and it was pretty great.  It would be fantastic with vanilla ice cream but I was out!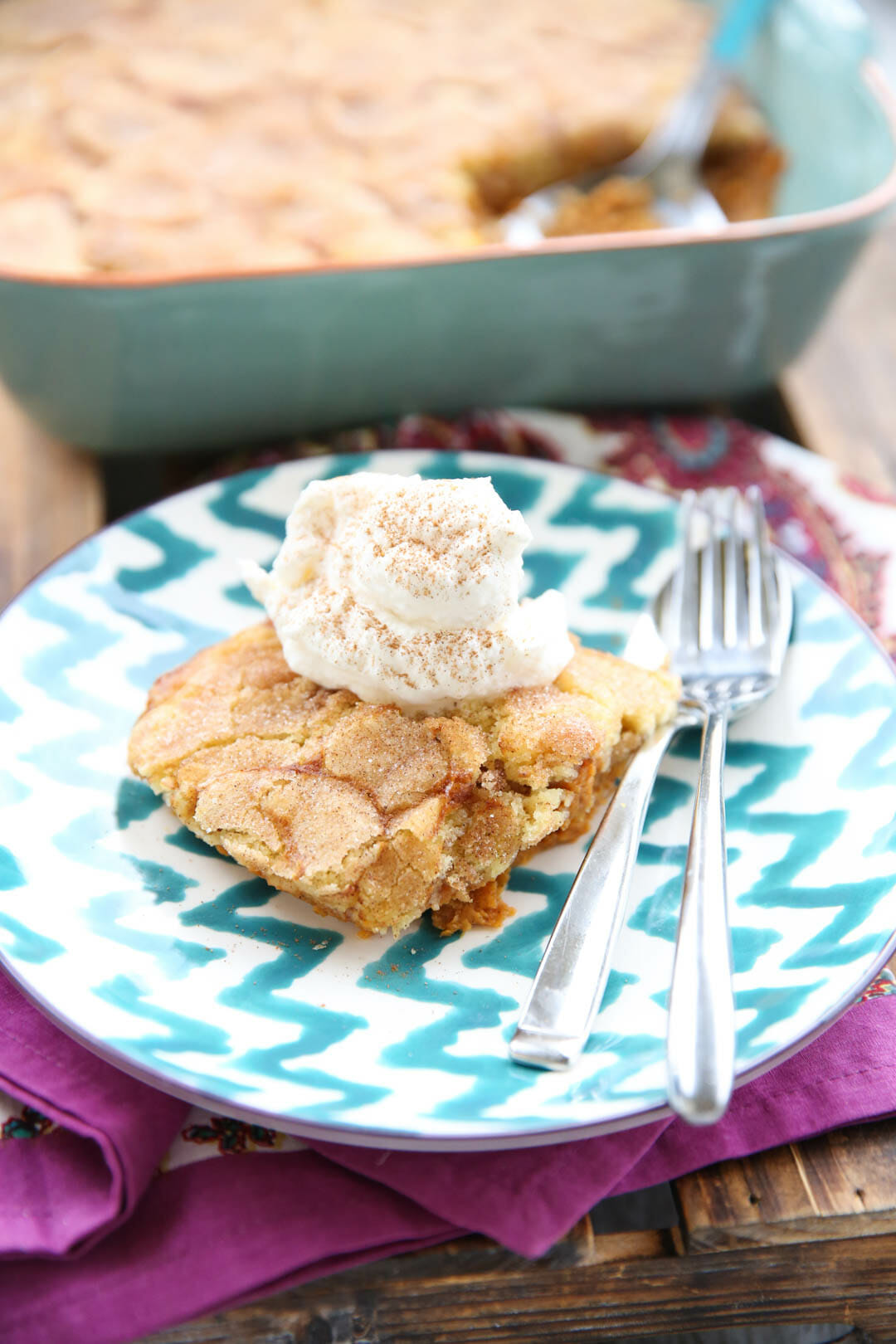 You get a layer of soft-chewy cookie and then pillowy pumpkin underneath.
Kind of the best of both worlds, here.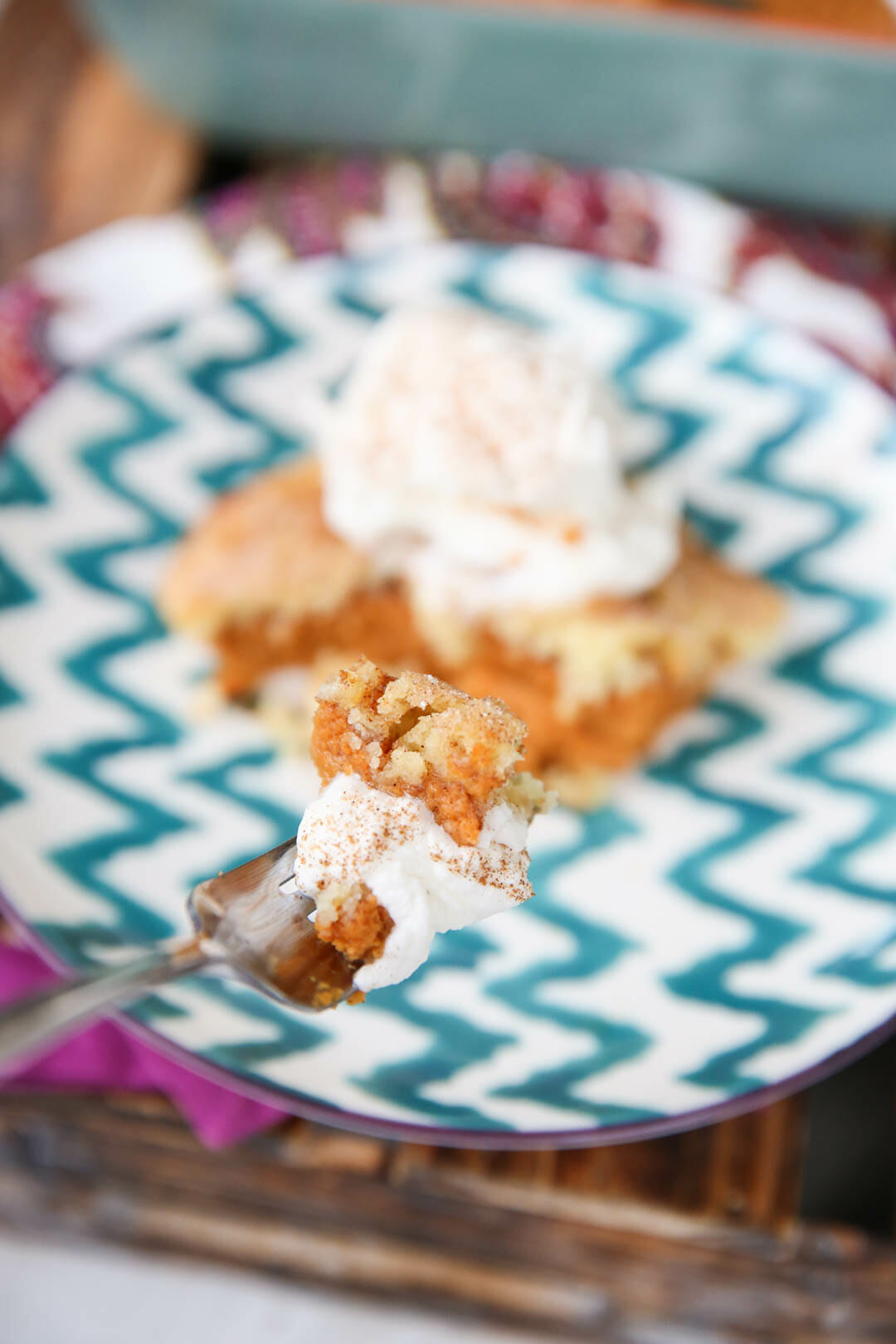 Next time I make it I think I'm going to use the same amount of pumpkin mixture, but spread it out in a 9×13 pan so it's thinner, and then double the cookie mixture for the top.  I'll let you know if I try that!
Print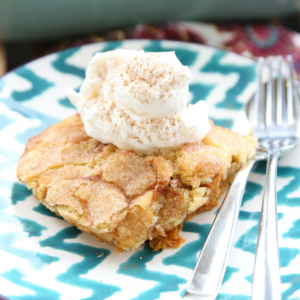 Pumpkin Snickerdoodle Cobbler
Prep Time:

30

Cook Time:

35

Total Time:

1 hour 5 minutes
---
Description
A sweet pumpkin pie-like filling with buttery snickerdoodle topping. Serve warm with ice cream or whipped cream!
---
Snickerdoodle Topping
1/4 cup

butter, softened

1/3 cup

sugar

1/2 teaspoon

baking powder

1/2 teaspoon

cream of tartar

1/8 teaspoon

salt

1

egg

2/3 cup

all-purpose flour
Pumpkin Filling
2

eggs, lightly beaten

1

15 ounce can pumpkin

1 cup

evaporated milk

1/2 cup

granulated sugar

1/2 cup

packed brown sugar

1/4 cup

all-purpose flour

1 1/2 teaspoons

pumpkin pie spice

1/4 teaspoon

salt

1/4 cup

granulated sugar

1/2 teaspoon

ground cinnamon
Whipped cream for serving
---
Instructions
Preheat oven to 350 degrees F. Coat a 2-quart baking dish with cooking spray; set aside.
Prepare Snickerdoodle Topping. In a medium bowl beat butter with a mixer on medium for 30 seconds. Add sugar, baking powder, cream of tartar, and salt. Beat until combined, scraping bowl as needed. Beat in egg. Beat in flour just until combined. Cover and chill dough in freezer while you make the pumpkin filling.
For filling, in a large bowl combine eggs, pumpkin, evaporated milk, the 1/2 cup granulated sugar, the brown sugar, flour, pumpkin pie spice, and salt. Whisk until thoroughly combined. Pour into prepared baking dish.
Combine the 1/4 cup granulated sugar and the cinnamon. Grab pieces of dough and flatten out in hand. Dip each side in cinnamon-sugar and place over pumpkin filling.
Bake 35 to 40 minutes or until filling is set, edges begin to pull away from dish, and a knife inserted near the center comes out clean. Cool 15 minutes on a wire rack. Serve warm with whipped cream (or ice cream!)
---
Make sure to check out all of our great pumpkin recipes, here!