A few weeks ago I made a quick trip to Utah for a friend's wedding and we also got to welcome home a cousin of mine who has been in Mexico for the past year and a half doing missionary service.  After listening to her beautiful sermon at church, we swung by my Aunt Susan's house to change clothes before hitting the road.  The house was full of all sorts of people I love and don't get to see too often; my Mom's sisters, who I hadn't seen since my Mom's funeral last fall, my cousins who were all doing exciting things like graduating from college and getting married, and my sweet grandma who I don't get to talk to on the phone anymore because she's so hard of hearing.  There was so much to catch up on, so you would think we would all be deep in conversation getting up to speed on each other's lives, but no.  Ask me if I had more than a 30 second convo with anyone there.  The answer is no.  Why?  Because we were all stuffing our faces with this dreamy mixture of avocados from bowls that seemed to just appear and magically refill.  It was mostly just sounds of "mmm"  "what IS this?"  "this is amazing." "put more of whatever is in that bowl on this thing" (<— says grandma, waving a chip in the air from her chair, that is a direct quote).
Now.  I have to say that if I just spotted this recipe in a magazine, I would probably skim right past it.  Seems almost odd when you look at the ingredient list and contrary to the regular players of lime juice, cilantro and tomato, you find things like cider vinegar, lemon juice, and olives.  (I know, right?)  I don't even like olives.  When I ate this I assumed they were black beans!  But people trust me on this one and remember that I never lead you astray.  Fight your inner voice trying to tell you that you should substitute all sorts of things and just go with it.  I promise you it's a different and delicious and completely addicting.  I took it to a potluck and it vanished at lightning speed.
You'll need corn for this salsa, and you can use canned corn if you're a fan.  I don't love canned corn so I used some leftover fresh corn cobs we had from the night before.  You could also use frozen corn straight from the freezer.  My aunt used canned corn when she made it and it was fantastic so go with whatever is easiest.  Mix in a big ol' pile of chopped green onions, and some chopped olives.  I actually did go with only a half can of olives, but I could have added the rest in there.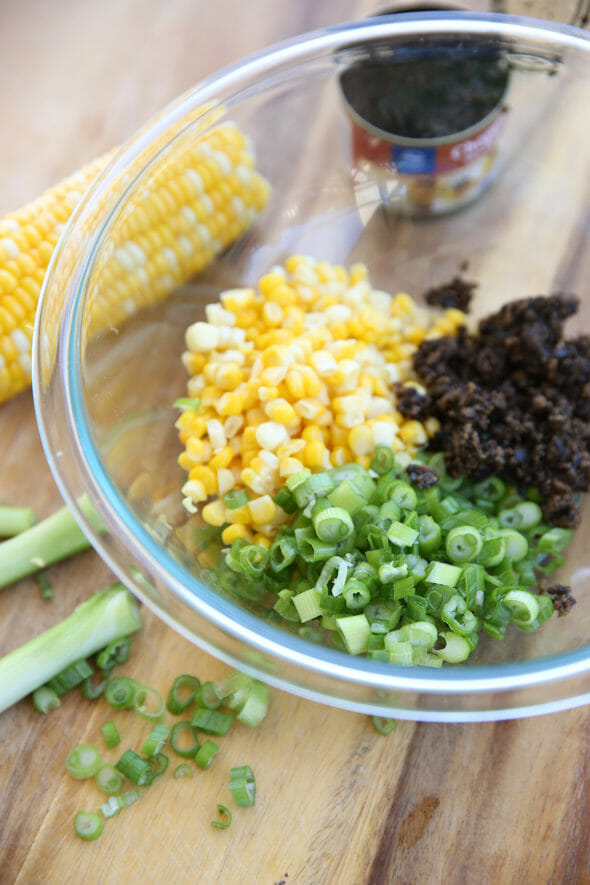 You can dump everything in one bowl, but I mixed up all of the "dressing" ingredients first and then added it because I love to dirty more dishes than necessary.  You'll need olive oil and some apple cider vinegar.  If you don't use Bragg's, you should!  It's really the best and the flavor difference is pretty substantial in cooking.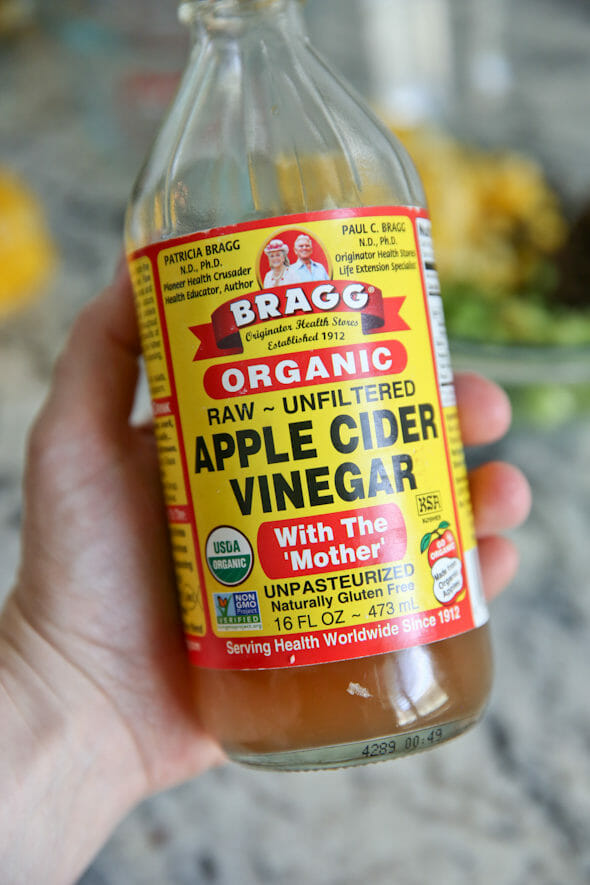 Mix those up with some fresh lemon juice, salt, pepper, oregano and garlic.  (You can find this little heart whisk in our shop, too!)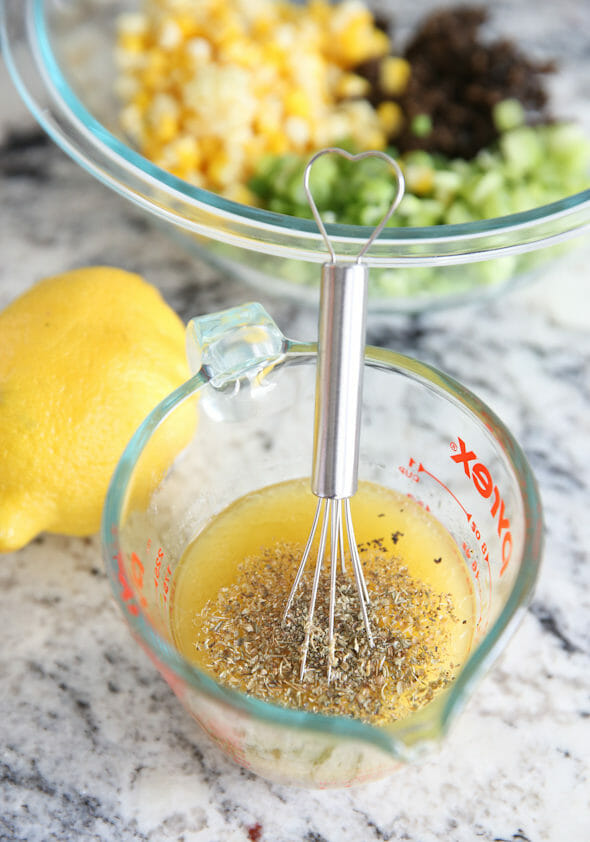 Pour that over the corn mixture and mix it up.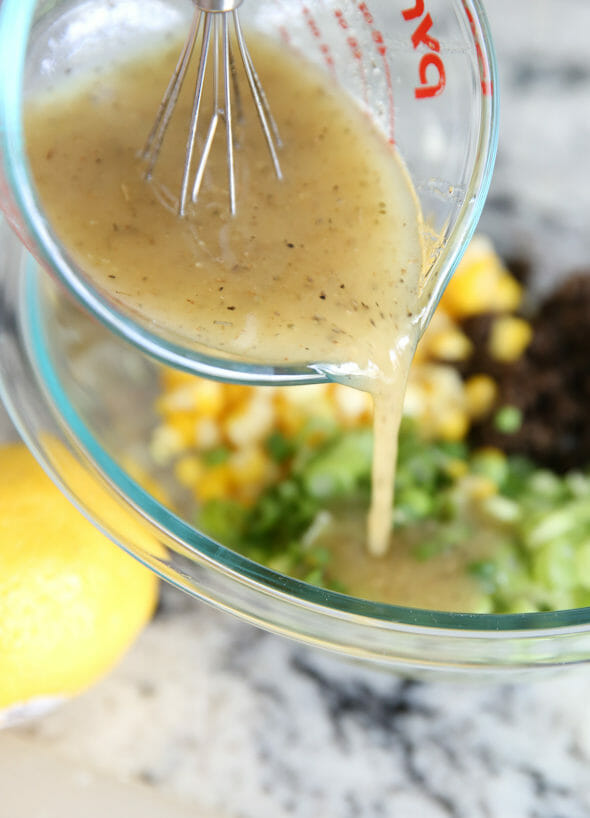 I add the avocados last of all so they don't get too mushed up stirring so much.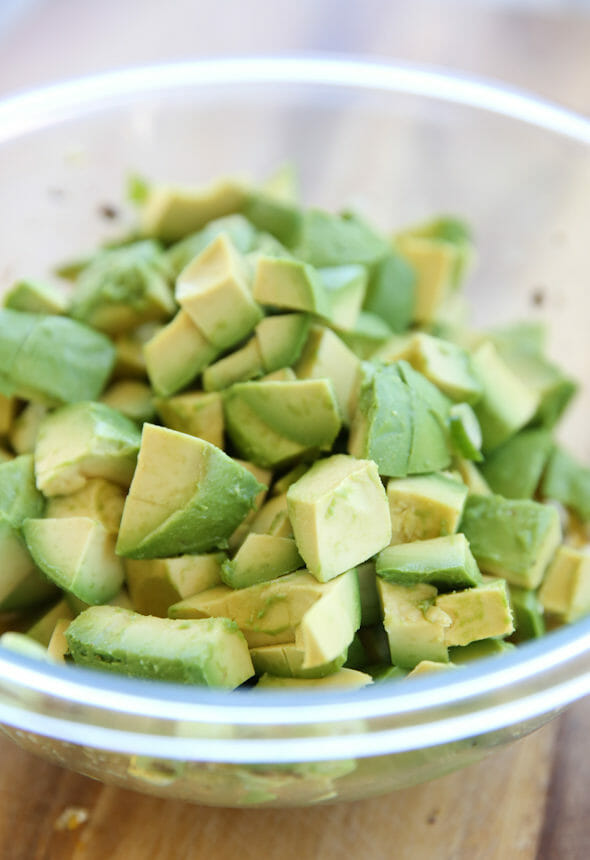 Just toss it all together and that's it.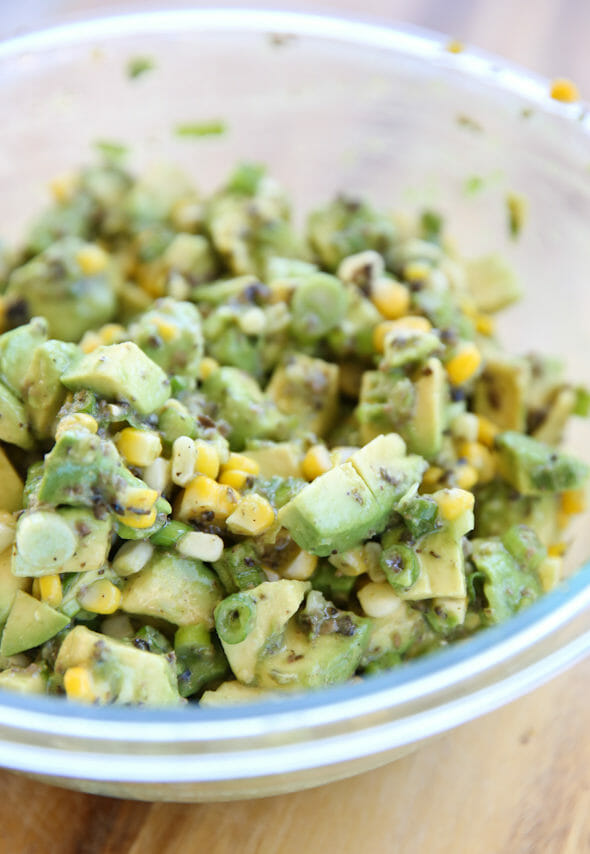 You can eat it right away, or I like to put it in the fridge for a bit to chill and and let the flavors mellow.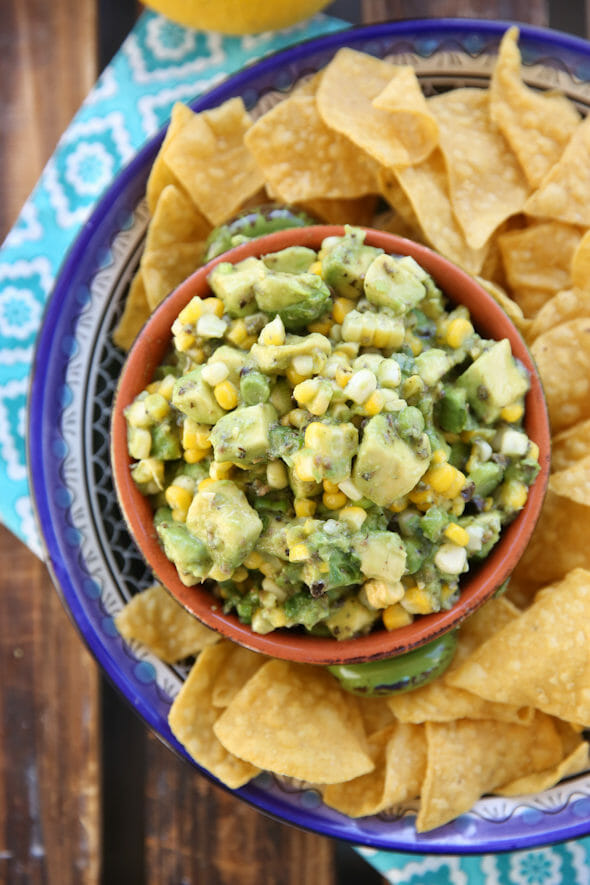 Also, since I'm mentioning a bunch of favorite brands in this post; if you don't already buy Juanita's Tortilla Chips, you need to try them.  The guy in the grocery check out today told me when people come through his line with other brands of tortilla chips, he judges a little.  We had a good laugh and agreed that we needed to spread the Juanitas love.  Warm them up in the oven and you might faint.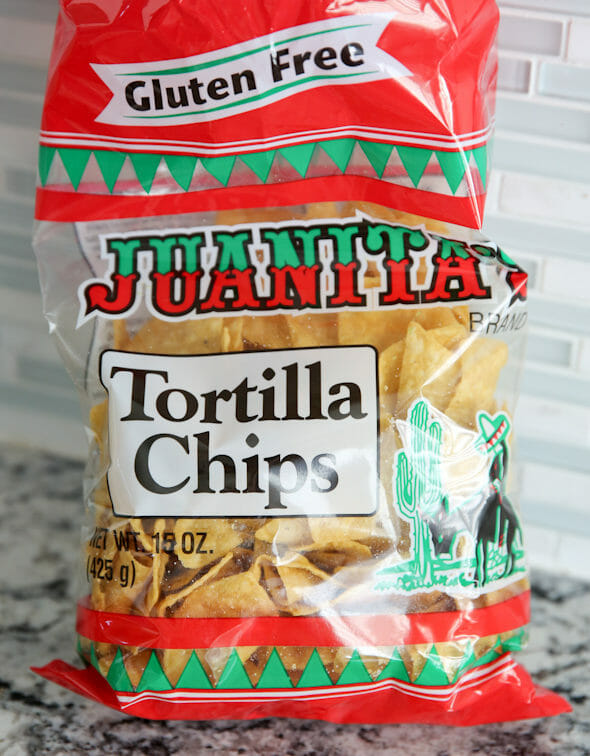 Try this out at your next get together; it makes a bunch so it serves a crowd!
Thanks to my Aunt Susan Rhondeau for sharing this recipe, that she got from her friend Melanie Robbins, who got it from her friend, Melanie Cowley!
Make sure to Pin this one, (hover your mouse over the photos) you'll want it later!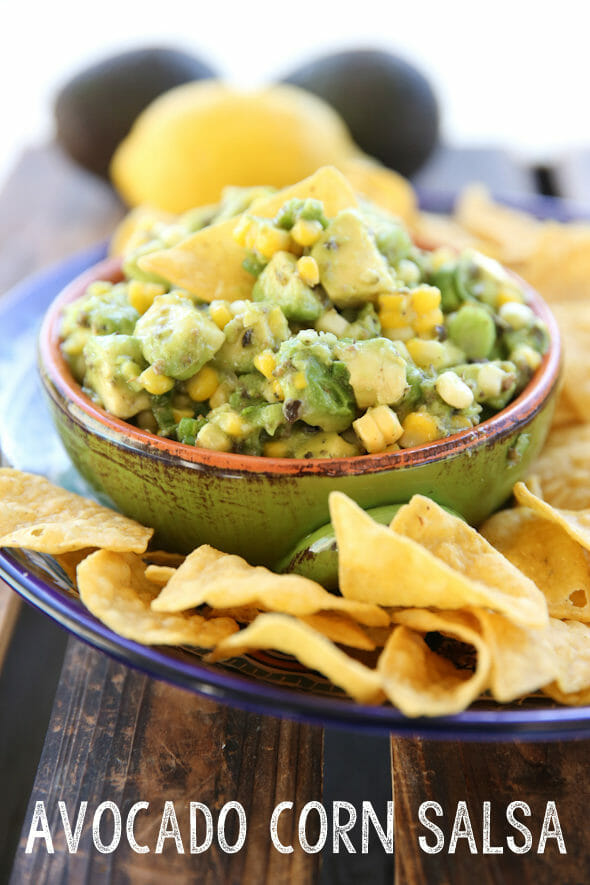 Print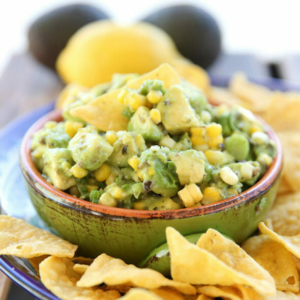 Avocado Corn Salsa
Author:

Our Best Bites

Prep Time:

15 minutes

Total Time:

15 minutes

Yield:

6-8 servings

Category:

Appetizer

Method:

No-Cook

Cuisine:

Mexican
---
Description
A deliciously unique salsa featuring creamy avocado and a seasoned savory dressing.
---
1 1/2 cups

corn *you can use 1 can drained corn, frozen corn, or fresh corn on the cob, steamed and cooled.

3/4

–

1

cup sliced green onions (

1

small bunch)

1

small can (

4.25 oz

) chopped black olives

1/3 cup

olive oil

1/4 cup

fresh lemon juice

3 tablespoons

apple cider vinegar

2 teaspoons

pressed garlic

1 teaspoon

oregano

1/2 teaspoon

kosher salt

1/2 teaspoon

black pepper
optional: pinch of crushed red chili pepper

4

medium avocados, diced
---
Instructions
Combine corn, green onions and olives in a medium sized mixing bowl and set aside.
In small container whisk together olive oil, lemon juice, apple cider vinegar, garlic, oregano, salt and pepper.
Pour over corn mixture and stir to combine.  Add avocados and toss gently until combined.
Serve immediately or cover and chill in the fridge. Use tortilla chips for dipping.
---
Keywords: avocado salsa, corn salsa, easy appetizer recipes