Just a quick little idea post today.  I've noticed a surge in facebook posts recently asking for ideas on both Mother's Day and Teacher gifts which has caused me both surprise and panic.  Is it that time of year already??  How is school almost out?  Once again time has flown by and I find myself scrambling to pull things together.  I was at the party store this week (Zurchers) and I saw packs of darling cardboard berry baskets.  A pack of 10 was only about $4 so I picked those  up with the brilliant idea of running next door to Bath and Body Works to get some cute little fruity-smelling things to fill them up. (If you really want to get fancy, you could do these ceramic berry baskets.  I have a couple and love them.)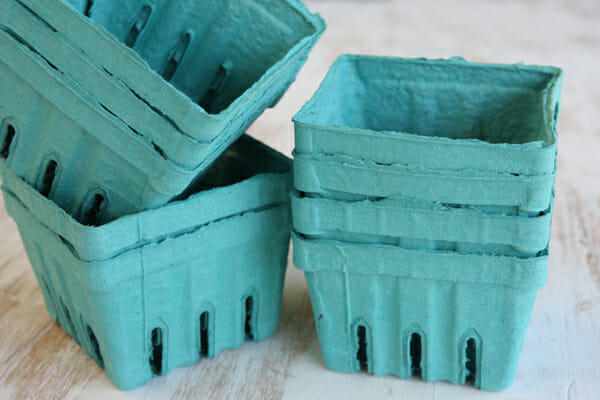 Have you ever thought you were super smart only to find out moments later you're just late to the party?  I walked into B&BW to see they had the same little berry baskets filled with fruity-smelling products all over the store!  Oh well, great minds think alike?   This may seem like a sponsored post by Bath and Body Works, but it's not!  Apparently Kate and I both just made trips there this week.  And we're fans.  They have tons of "Fresh Picked" scents, like Strawberry, Tangerine, apple, etc.   But obviously you can use any fruit-scented products.  I'm sure you could even find things at the dollar store.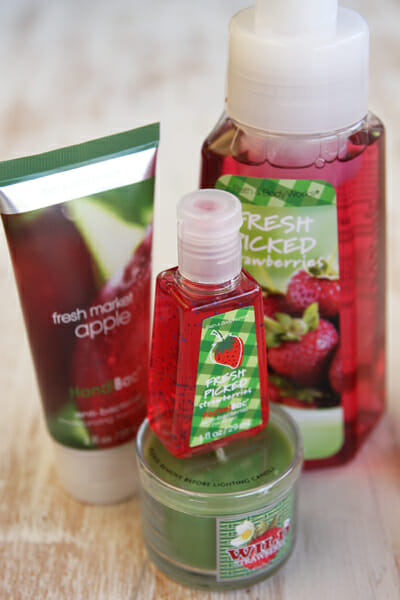 I'm loving these new floral-fruit ones.  Raspberry-Peony and Cilantro-Peach?  Yummers.
Since we're on the topic, I just have to tell you guys that this is my latest obsession.  I love this Lemon Lip Cream.  Like LOVE, love.  It's not super-glossy and sticky, it's smooth and creamy.  And it's like licking lemon drops off your lips.  Amazing.  I have a tube in every one of my bags.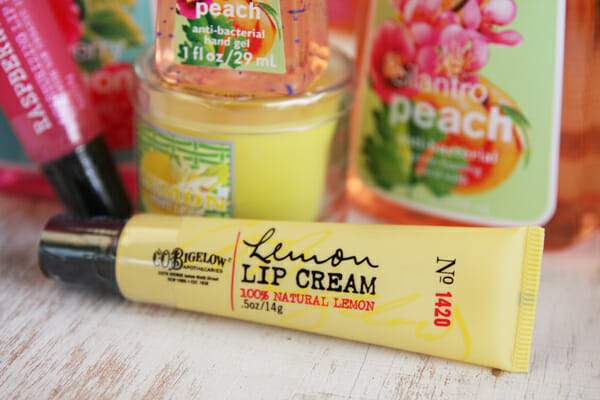 Anyway, back to our project.  After l got all of my goodies I came home to design a printable.  But first I got side-tracked on Pinterest and that's when I spotted this one from the cute girls at eighteen 25.  And they used them with the exact same stuff- perfecto!
They have the printable for Moms, teachers, Grandmas and friends.  Cuteness.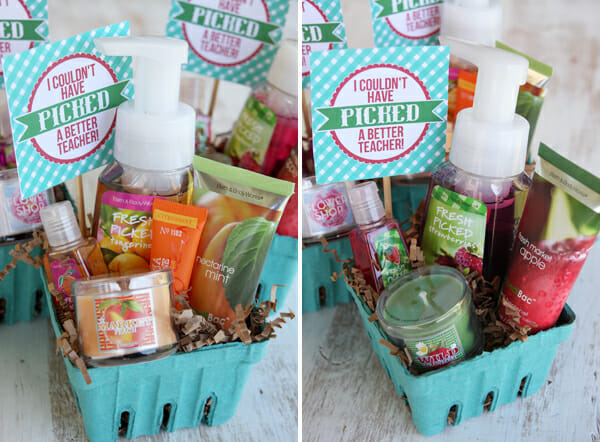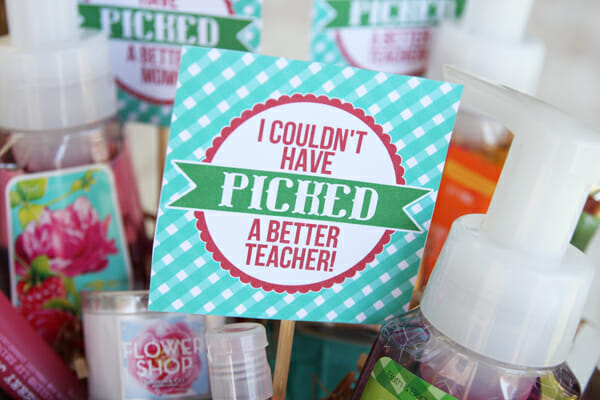 Head on over to eighteen 25 to download the free labels and start gifting fresh-picked goodies to everyone on your list.