We had so much fun in Utah last week launching our new book, 400 Calories or Less!  Have you got your copy yet?  It's now in lots of stores, and easily found on Amazon!  (Speaking of, if you have it and love it, we would LOVE to have your review on Amazon!)
We thought you might enjoy seeing a few pictures from our Book Signing and Olive Oil Tasting at Orson Gygi.  A huge thanks to Gygi staffer, Tawnee Walker, who was so kind to run around playing paparazzi for us!  The entire staff at Gygi's was wonderful, as always. 
Thank you to everyone who braved the line at this event.  You guys were so patient and we appreciate that so much because we LOVED meeting each of you!
We had an awesome Italian Soda Bar set up with tons of yummy flavors!  (Thanks to the people who let me totally cut in line to get something for my kiddos who were hanging around that night.)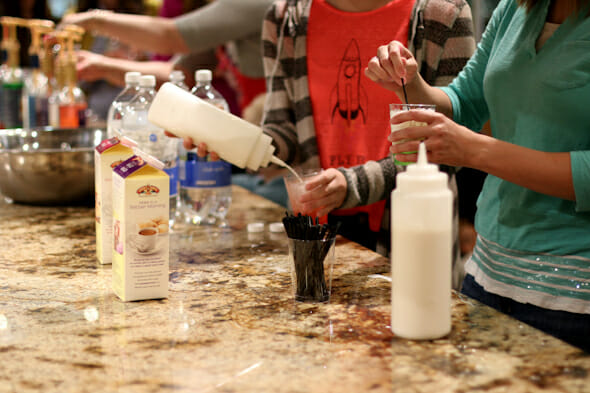 One of the best parts of the night was letting you guys sample all of our Olive Oils!  So many of you went home with lots of yummy bottles- and we hope you love them!  A huge thanks to Harmons Grocery who supplied the amazing bread for the evening.  Those baguettes were so delish fresh from their bakery.  Those who sampled- what was your favorite flavor of oil??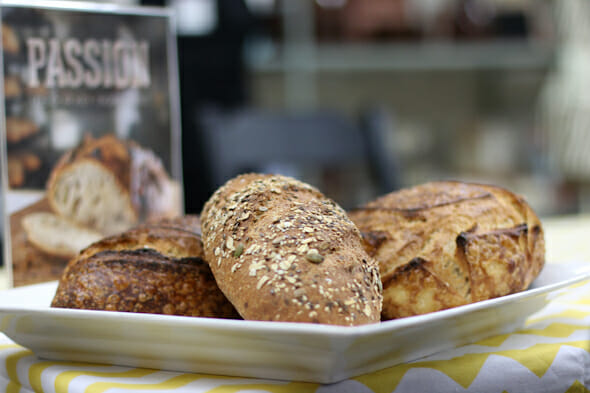 The highlight of course, was meeting all of YOU readers and actually putting faces with the great voices that read our blog!  So many of you asked if we were sick of signing books or smiling, and honestly- it never gets old because we're just as excited to meet you as you are to meet us!
We had a blast doing the TV circuit as well and some of those segments were taped to air this week so keep your eye out if you live in Utah!
Would you like an event in your city??  If you'd like us to come your way, tell us!  We've got a few cities on the short list, so we'll see what we can do.  It's always good to hear it straight from you!
Lastly, for all of you Utahns- if you'd like to purchase oils and skip the shipping, you're in luck, Orson Gygi has our oils in-stock in store!  Head over there and buy from the full flavor line!
And if you haven't gotten our book yet, what are you waiting for!  You can grab it here!  See what some other bloggers are saying, here:
Make it and Love it (book giveaway!)
Taste and Tell
Oh Sweet Basil
Capturing Joy with Kristen Duke
My Reading Spot
The Creative Mom