I don't know what it is about the change in seasons, but I always get a little hankering to clean and organize.  I've been tackling projects like kids' closets, bathroom drawers, and those cupboards I stuff junk in all the time and then pretend they don't exist.  Did you guys catch my Instastory about my mudroom?  I did not tackle that one. In that same spirit I've been trying to tidy up our recipe index.  Like my closets, it's a scary work-in-progress that reminds me of all the junk we've stuffed in there and forgotten about!  We're trying to make it even more user friendly, like organizing all of our frostings together in one place so you can mix and match when you want to pair something with a cake, or graham crackers, or a spoon.  #nojudgementzone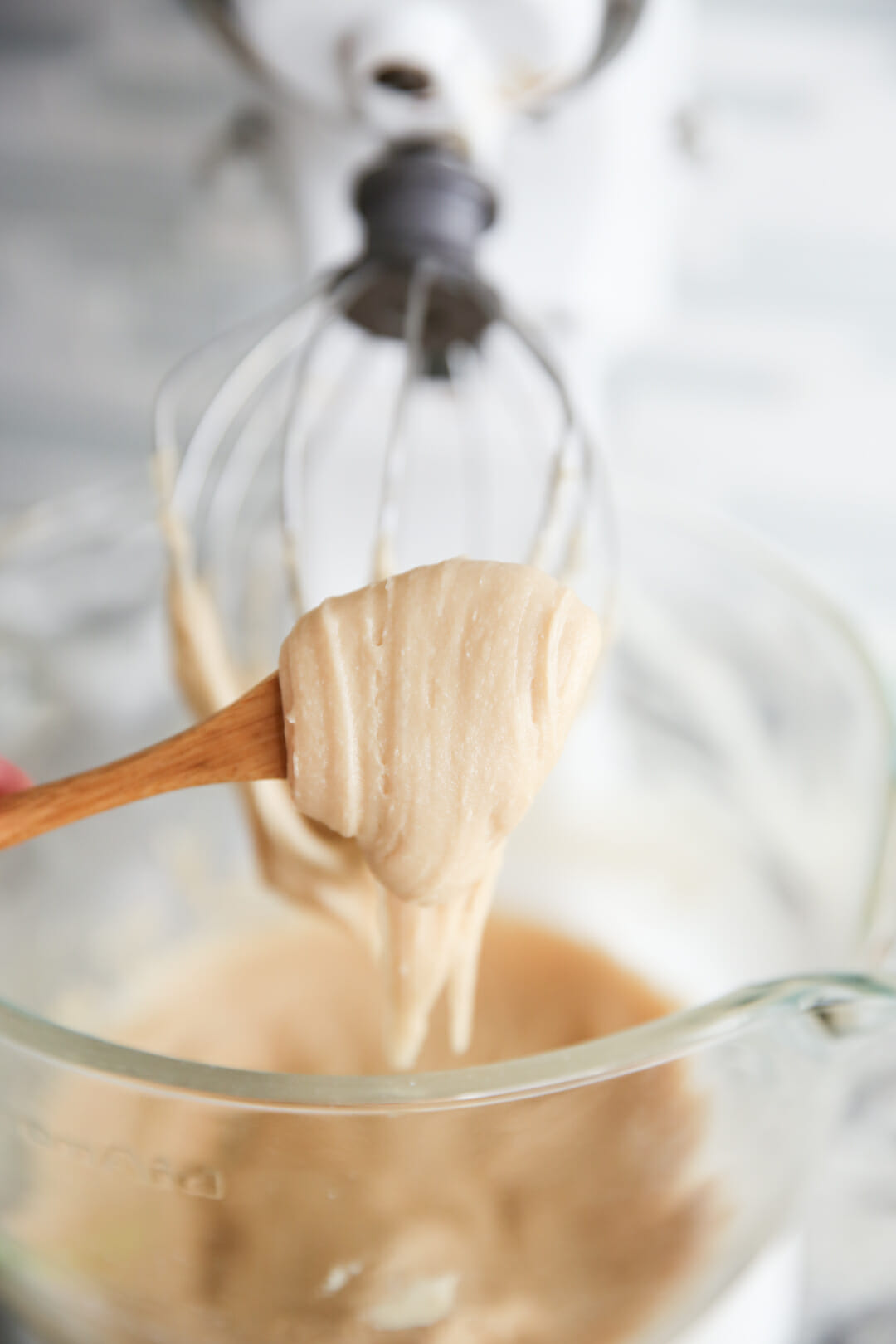 So while I'm going to give you something scrumptious to slather this brown sugar frosting on next week, this is so deliciously versatile, you can use it on a lot of things.   This style of frosting is called penuche, and it starts with a very simple caramel made of brown sugar, butter, and cream or milk.  Then a few extra ingredients turn it into a lusciously rich frosting with warm notes that are perfect for autumn.  We actually have this caramel cake with a penuche frosting on it waaaaay back in our archives.  I actually forgot this existed.  Old photos, delicious cake!
how to make it
This could not be easier!  Just dump a few simple ingredients in a pot on your stovetop: real butter, brown sugar (you can use dark or light), a little cream- or milk works, too, and salt.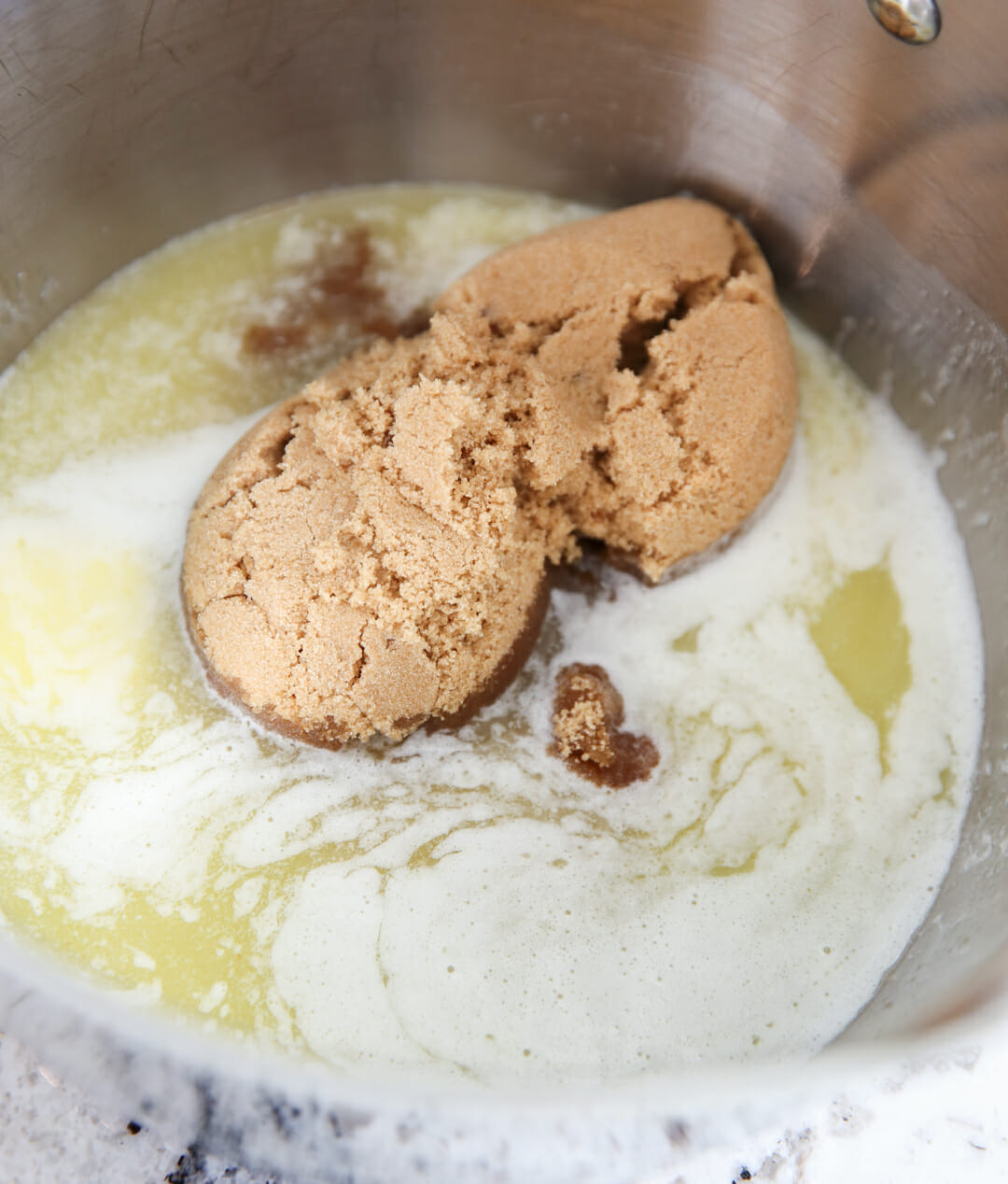 After it comes to a simmer for just a couple of minutes, you can pour it into a mixing bowl to cool. I let it sit for about 10 minutes, until it's just luke warm and has thickened up a bit, but isn't totally cooled.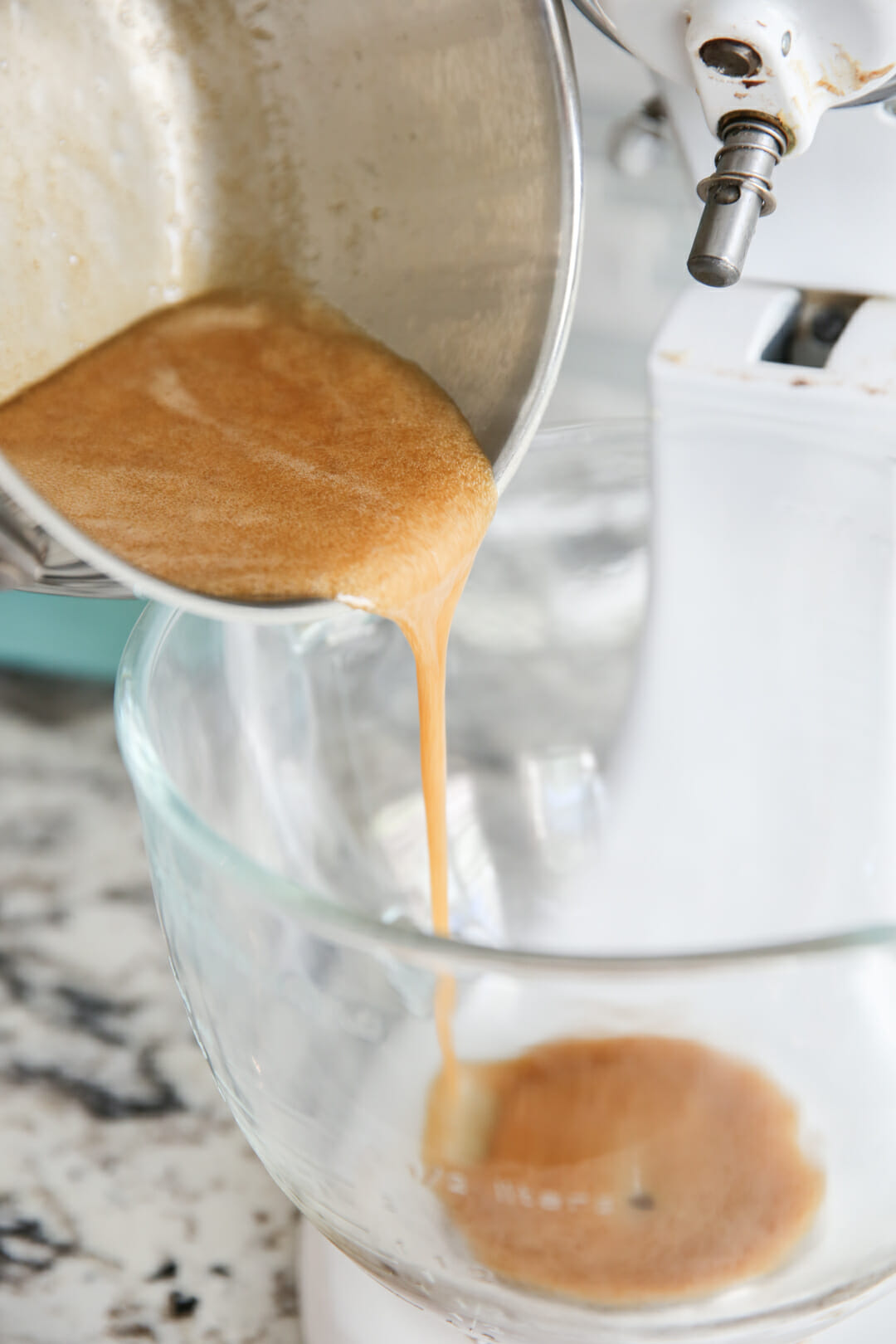 If you wait until it's all the way cooled, it will be  too thick to mix up into frosting and be difficult to spread.  Just warm, and it's glorious.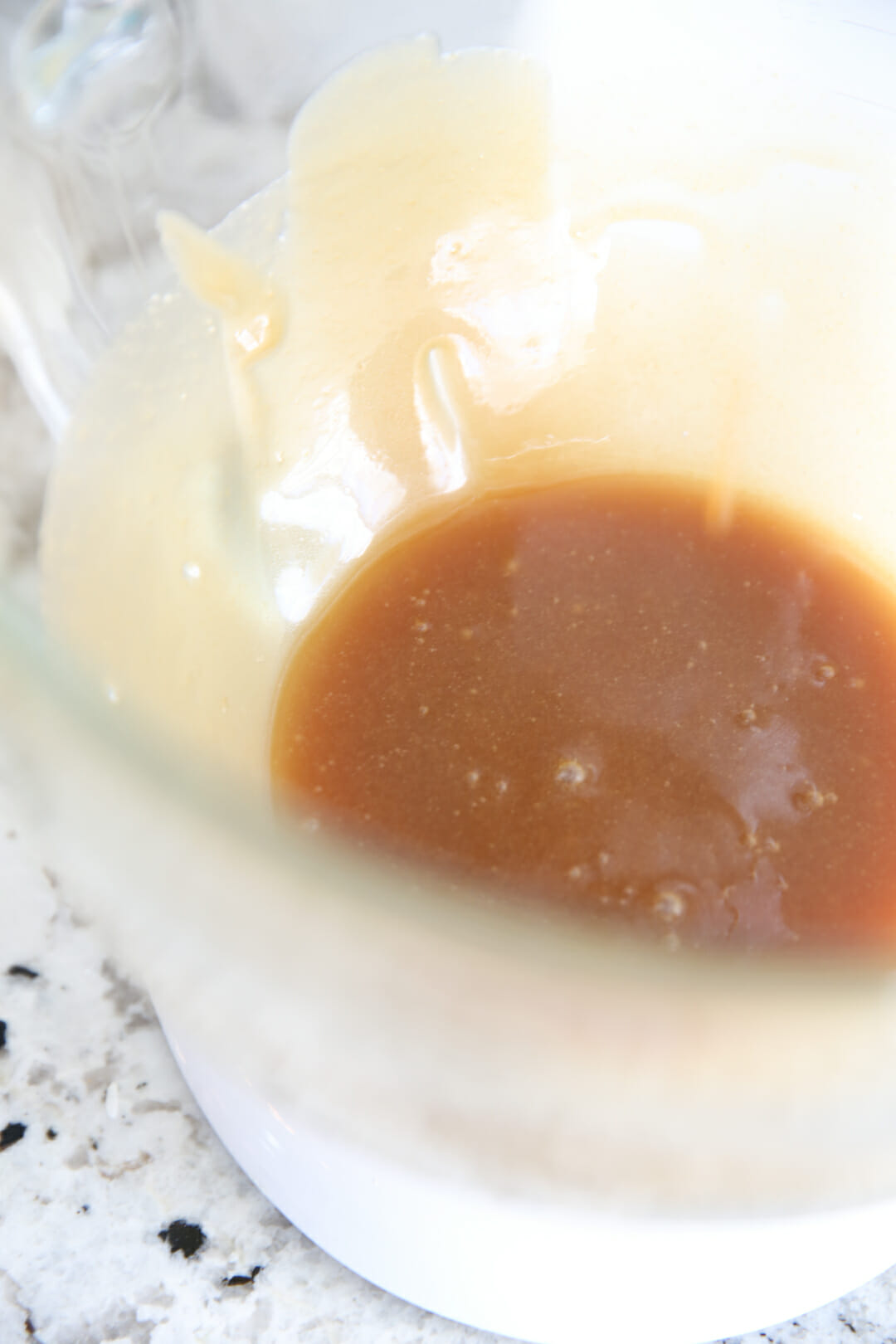 Add in a little powdered sugar and whip it up.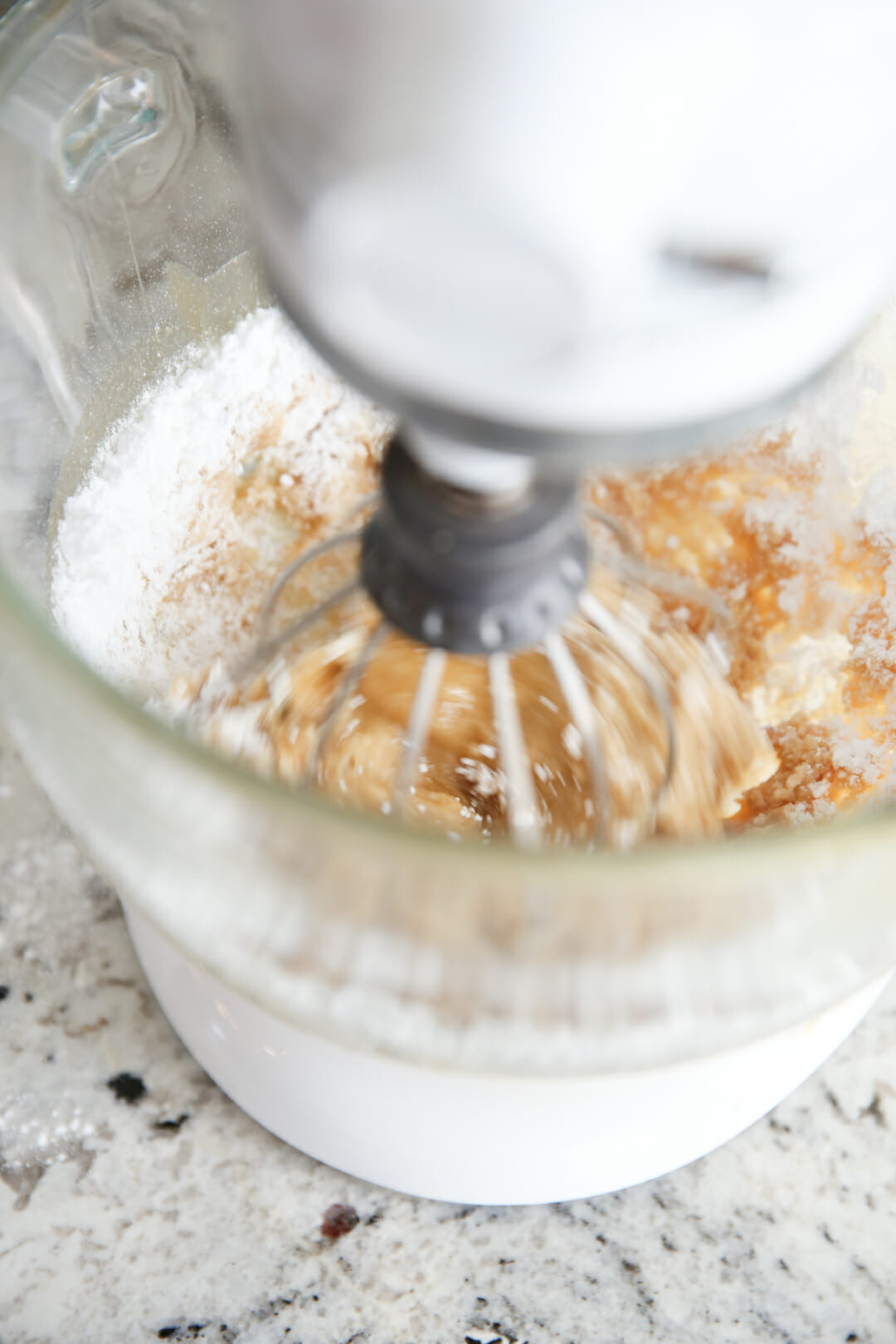 I like this frosting on the softer side.  As I mentioned, it will thicken a little after it stands, so avoid adding so much sugar that it gets stiff (and also overly sweet).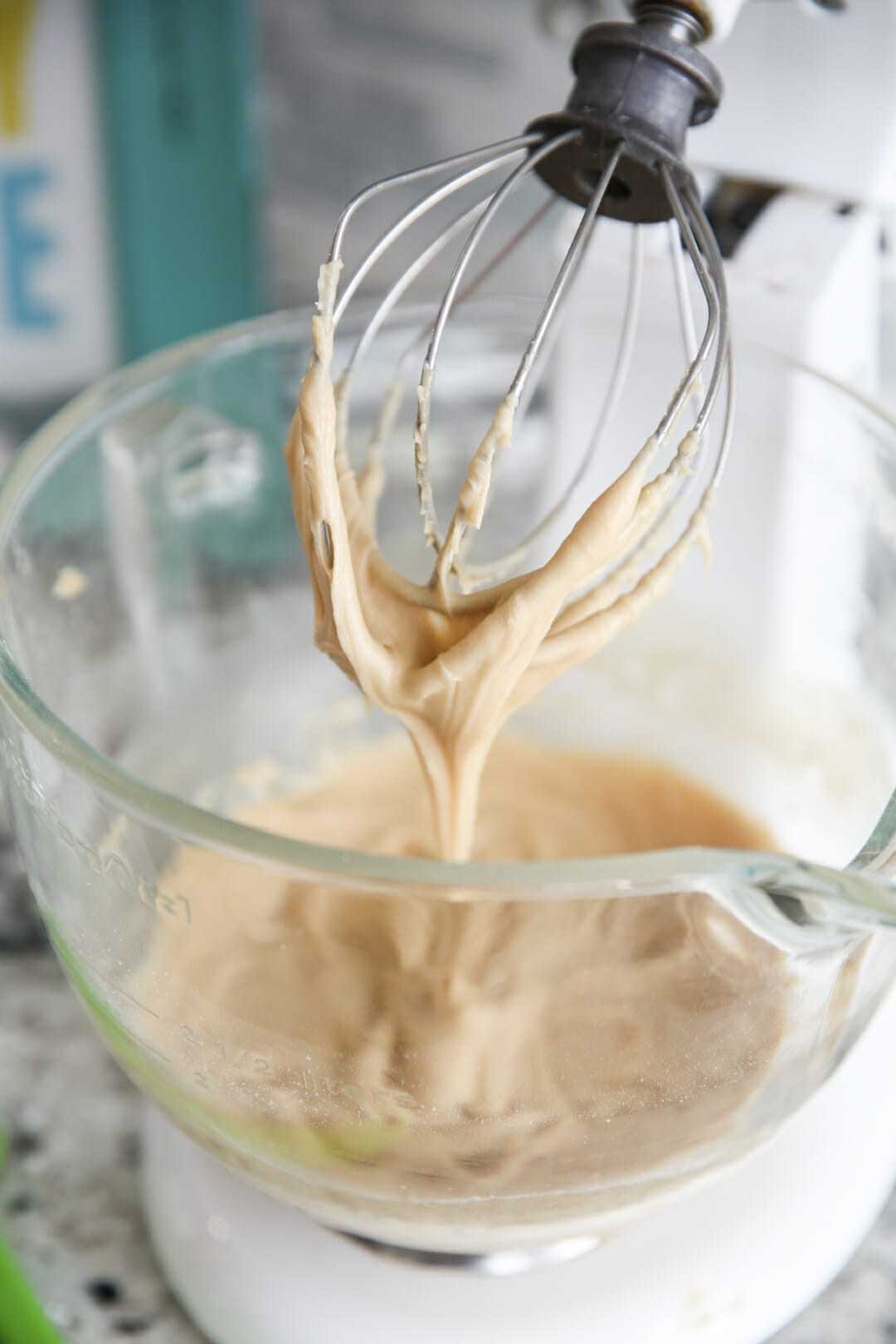 It's so rich and caramel-y and you can drench it over so many things.   We ate it on graham crackers last night and it was sooooo good.  It goes especially well with things like banana bread, apple or pumpkin cake, or drizzled over cinnamon rolls.
As mentioned, I'm going to give you something to spread this on next week (besides your fingers.  You can do that today.)
Print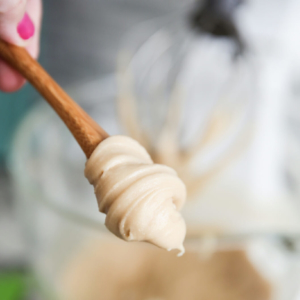 Brown Sugar Caramel Frosting (Penuche Frosting)
---
Description
A rich caramel frosting with warm notes perfect for pairing with cakes and cupcakes.
---
1/2 cup

(

1

stick) butter

3/4 cup

brown sugar

4 tablespoons

cream (or milk)

1/4 teaspoon

table salt

1 teaspoon

vanilla

2 cups

powdered sugar
---
Instructions
Heat butter, brown sugar, cream, and salt in a pot until melted and combined. Bring to a boil and then turn down to a simmer for about 3 minutes. Remove from heat and pour into a mixing bowl. Let cool to luke warm (about 10 minutes) and then beat in powdered sugar and vanilla. Adjust consistency by adding more powdered sugar to thicken, or more cream or milk (little by little) to thin. Use immediately as frosting will thicken upon standing.
---
Notes
This frosting is quite sweet so I prefer to use salted butter and add that extra 1/4 teaspoon I call for in the recipe. I tend to like things a little heavy on the salt, so if you're sensitive to that at all, feel free to use unsalted butter, or omit the 1/4 teaspoon additional salt (or add it to taste at the very end.)