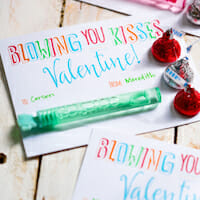 I remember a few days before Christmas, I was at Target and I started seeing Valentine's Day stuff creeping into the holiday department. and I was so mad because I just wanted to get through Christmas, dangit, without having to think about another holiday!
Well.
Here we are a week before Valentine's Day and can I tell you how much thought I've given Valentine's Day since that day in December? None. I have not thought about it. At all. So imagine my surprise when this week, my second-grader brought home a laundry list of things she needed for Valentine's Day NEXT FRIDAY. I'm the worst.
So when I was at Target last night and stumbled into their Valentine's Day bubble wands ($3 for 25! Can't beat that!) I knew I had to have them, even if I didn't know what I was going to do with them. (If this all feels familiar to you, you were probably there with me via Instagram…sorry for the replay! If you're not following Sara, either, you should!) When I got home, I started poking around the Internet, and there were a lot of cute ideas, but I decided I kind of wanted to do my own thing. So. If you also have not done Valentines yet with your kids, I'm here for you today. These are easy. Don't worry. Be happy. Also, get a low-temp glue gun and put your kids to work because we're adults and we shouldn't have to make 50 Valentines.
For these bubble Valentines, you'll need Hershey's Kisses, clear tape, a low-temp glue gun, and small bottles or tubes of bubbles. Like I said, I found mine in the holiday section of Target as well as in the party section near the greeting cards. But if you can't find any there, check out party stores, dollar stores, etc. Even if they don't look exactly like these ones, I made the cards big enough that you can totally use a different style of bubbles. Or, if you don't want to/can't find bubbles, you could always use a Blow Pop, which are always easy to find.
This is what the card looks like: 
You can print out a sheet of four of them by clicking on the photo above or following this link. So print those out on white cardstock and then cut the paper into quarters. Then all you have to do is sign them, use some clear tape to tape the bubbles on (I used two pieces, one on each end), and the low-heat glue gun to attach the kisses (I didn't want to melt the chocolate or burn my fingers).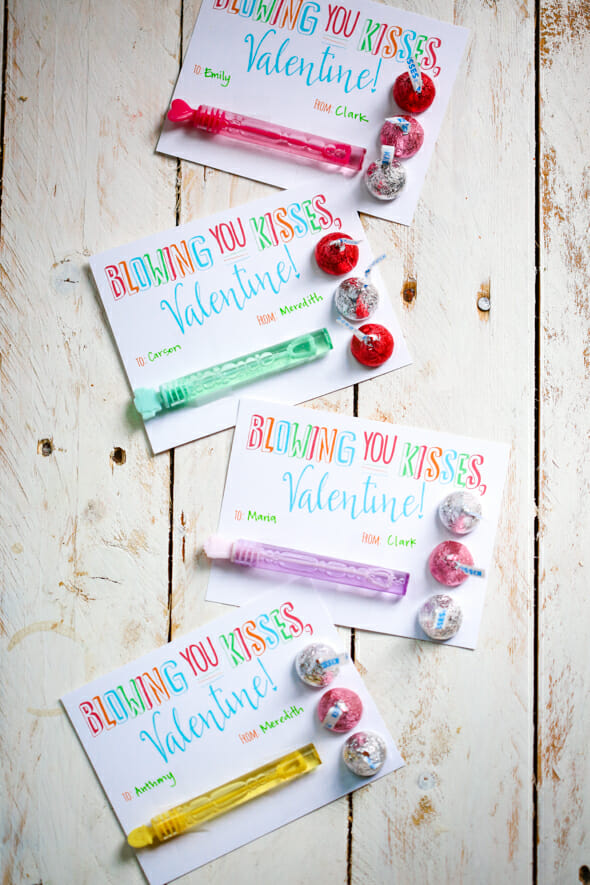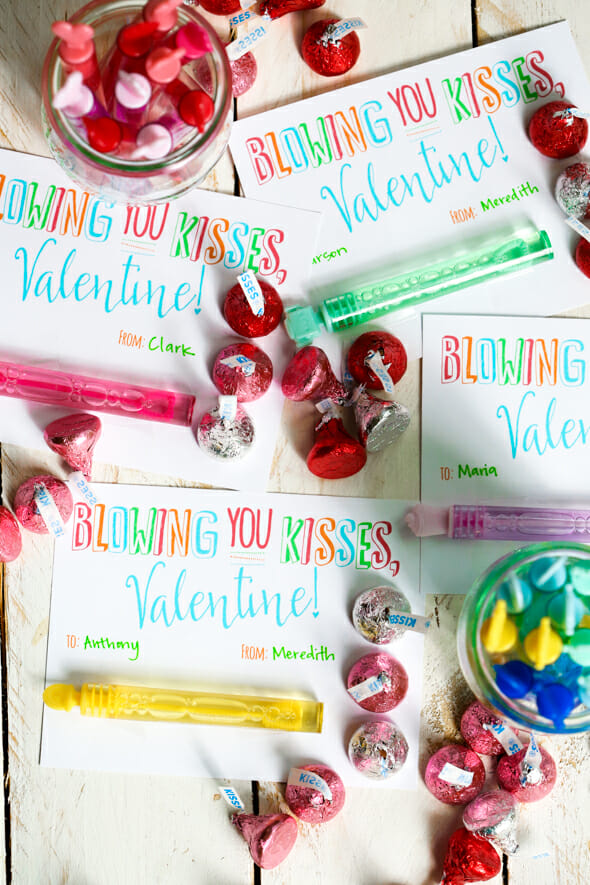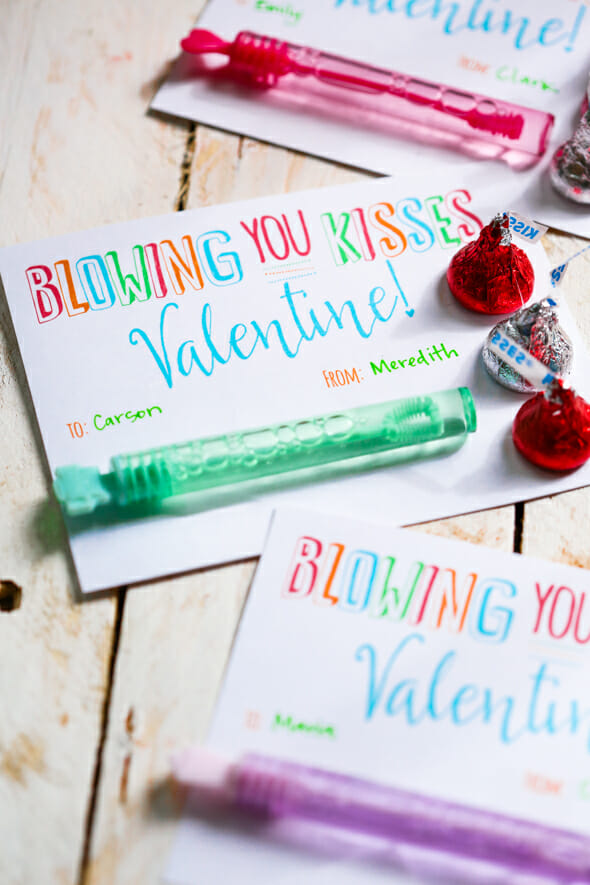 And that's it! Super quick and easy (and easy on your budget!)
And our little Valentine gift for YOU all is a sweet little discount code to our Shop!  Use discount code LOVE at checkout and get 10% off your order. The code expires Sunday night at midnight MST, so jump on it!   And don't forget, you can find a few items on Amazon as well!  Amazon carries our Bacon Flavor Pack (a great find since Bacon almost always sells out when we have a sale) our Regular Flavor Pack, and also Lime!