I was reading a food magazine on the plane this week and there was a feature about deviled eggs.  They had recipes for deviled eggs with everything from salsa to crab to black beans in there and I just sat there staring.  Like, do people really like deviled eggs like this??  Why is everyone always trying so hard to mess with something to classically delicious?  Maybe it's just me but I like my eggs flavorful but uncomplicated.  I actually got several messages from people this week asking if I had a recipe for deviled eggs and I told them all the same thing- I don't use a recipe!  I just eyeball everything, but after the magazine experience I realized the world needs to be reminded how great regular deviled eggs are.  Plus even though these are incredibly easy to eyeball, it's kind of nice to have a reference to make them the same each time. My recipe does have one slightly unusual ingredient, so read on to find out how to make great deviled eggs.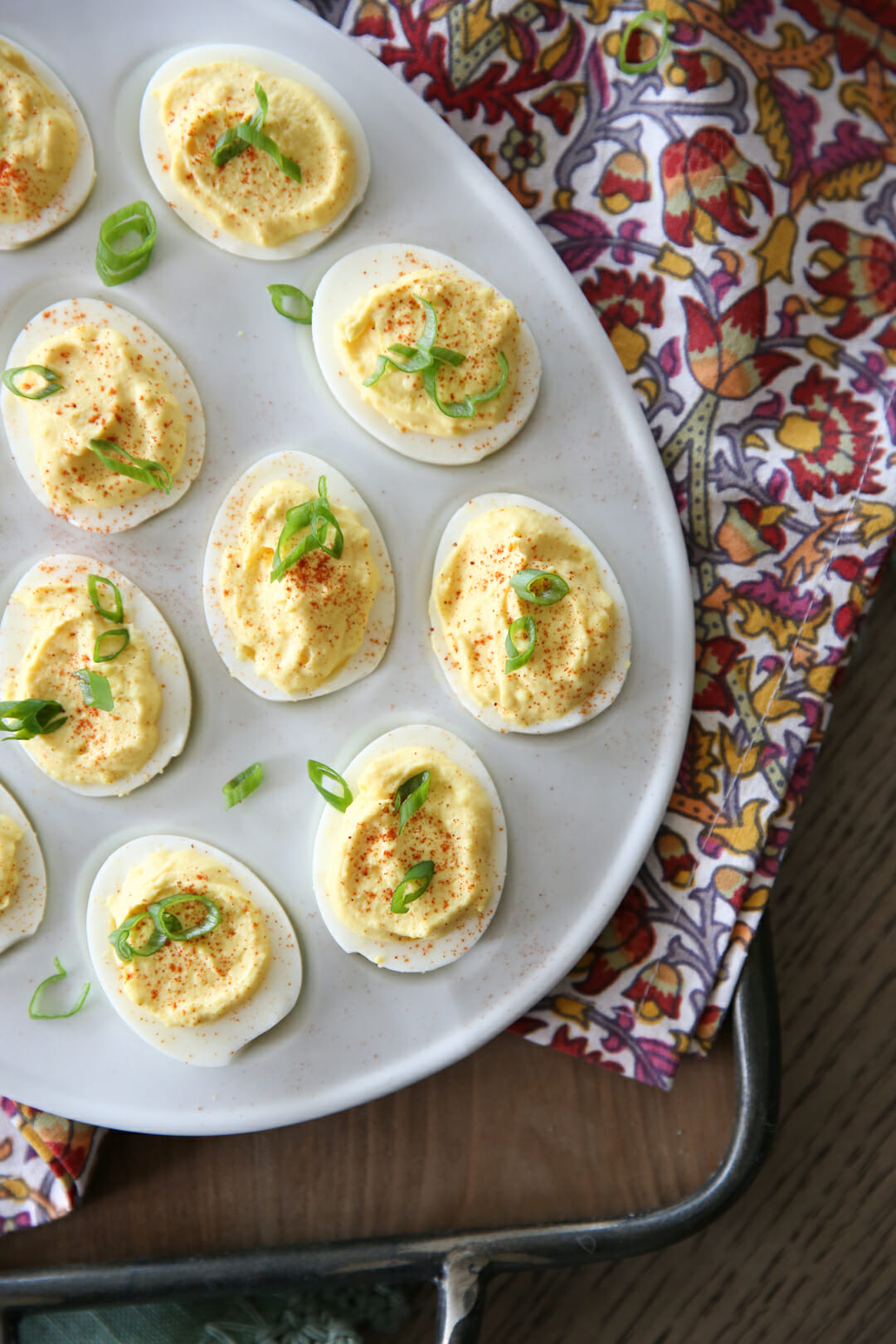 Obviously you need hard boiled eggs.  My favorite way to cook eggs now, hands down, is this method in the pressure cooker.  They turn out perfect every single time, are easy to peel, and no gray yolks!  Gray yolks will kill those deviled eggs!  If you don't have a pressure cooker, I recommend this simple stovetop method or this easy oven-baked method.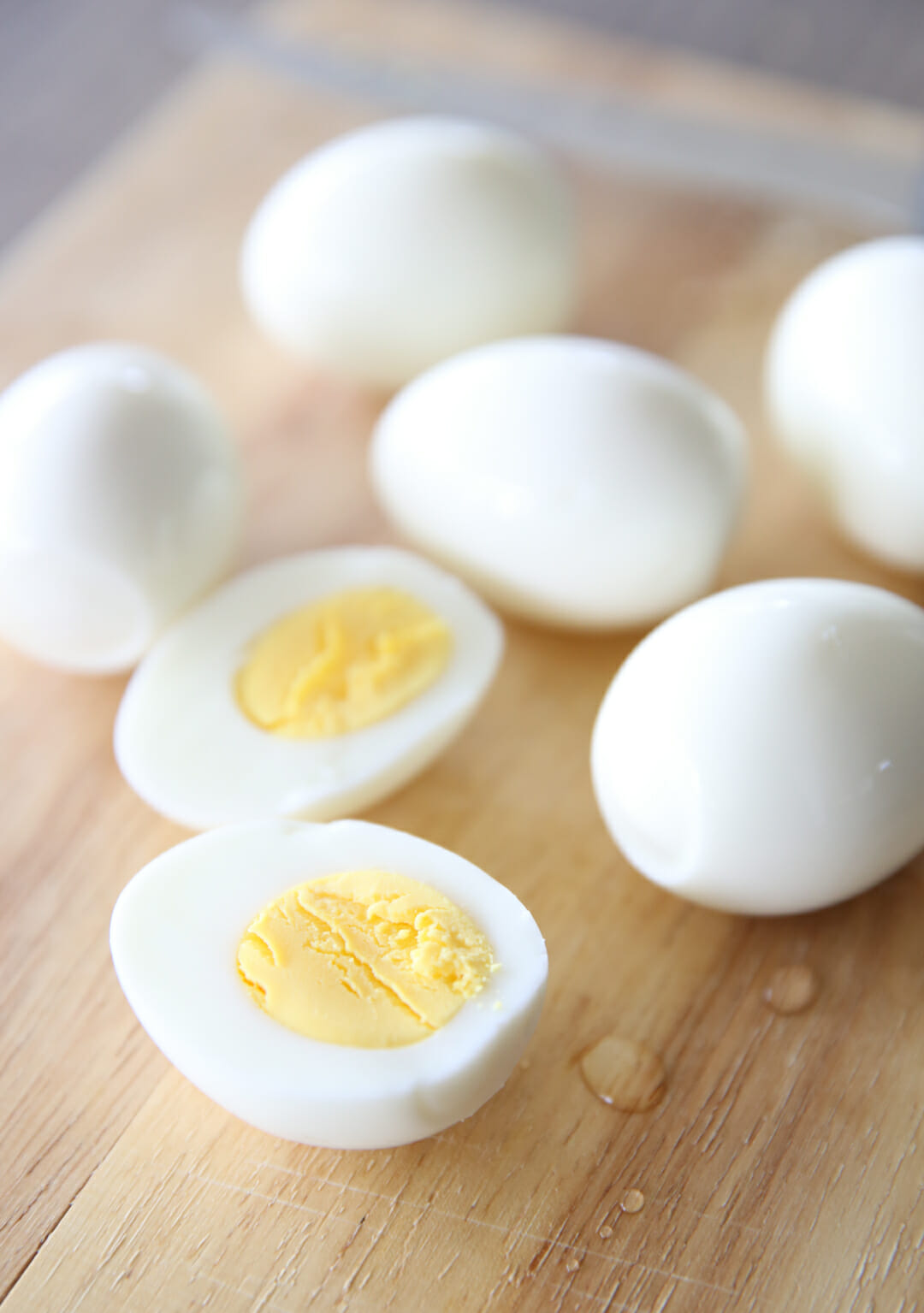 After you peel and half your eggs, gently transfer yolks to a bowl.
Guys, I keep this simple.  Mayo (I always full fat here, it just tastes better), yellow mustard (regular or Dijon), a little white vinegar (nothing fancy) and my special ingredient: dill pickle juice.  The pickle juice is similar to the vinegar, but it's got a salty briny flavor that you can't replicate anywhere.   I love it.  I add it to my egg salads and my potato salads too!
Mix that up and fill those egg shells.  I do like the traditional sprinkle of paprika on top, but you can certainly skip that if you like.  And I like a bit of green simply because a bit of green makes everything look better.  I use super thinly sliced green onion, but you could use pretty much any fresh herb or skip it if you like.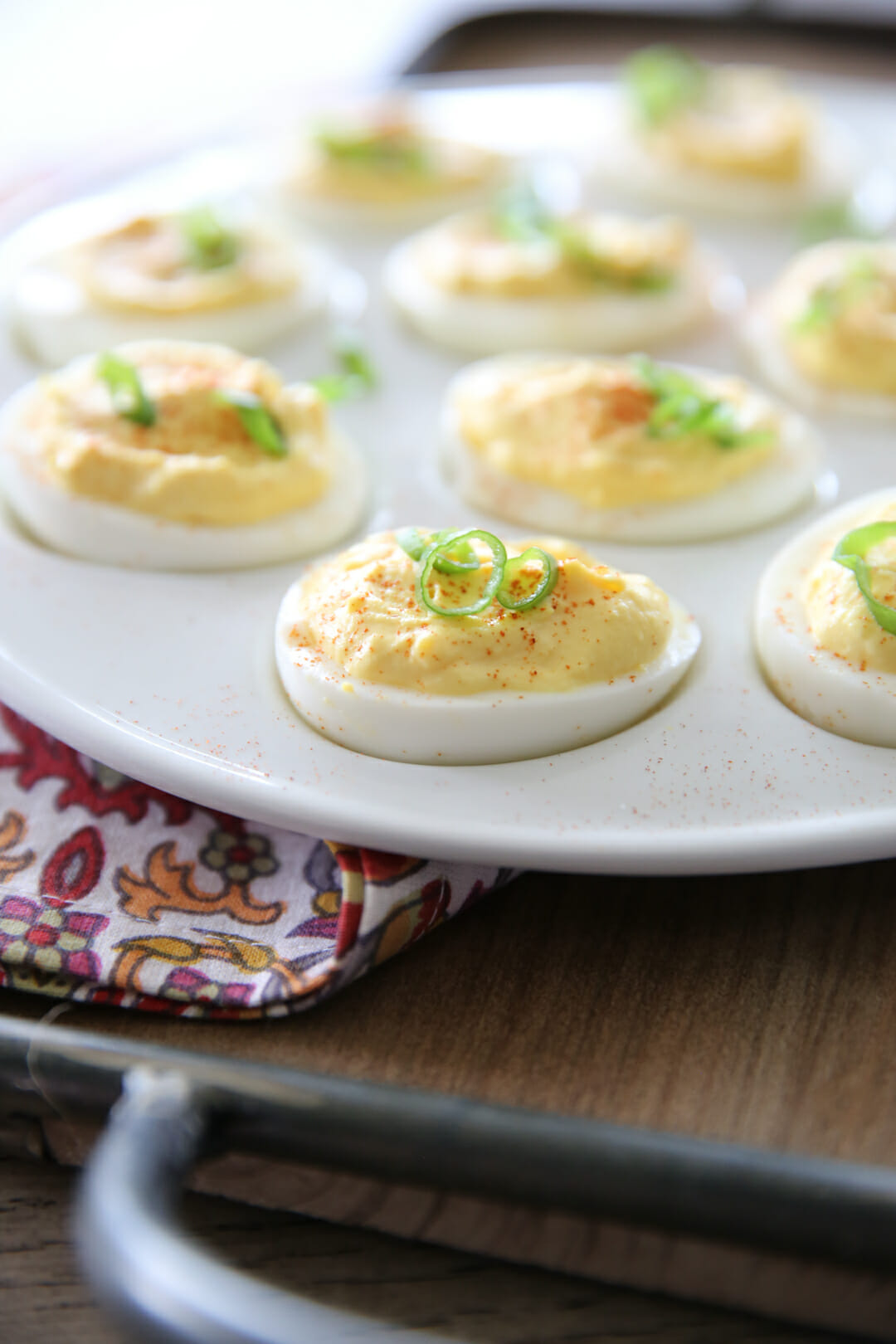 And that's it.  I don't make deviled eggs all that often but my kids think of it as a special occasion food so they get really excited, haha.  Hope this helps some of you who are on egg duty for this weekend!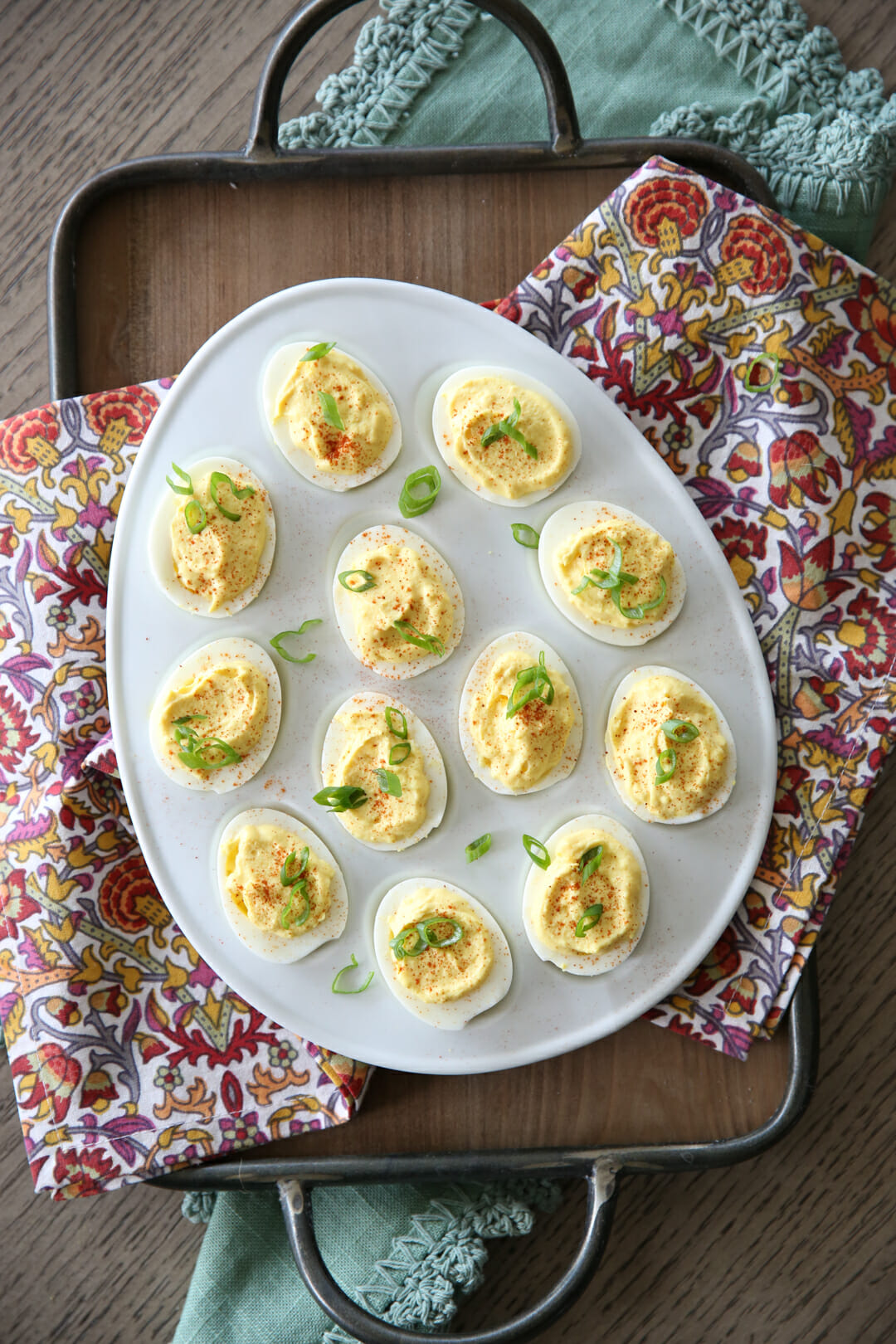 Print
---
Description
A classic recipe for perfectly simple deviled eggs.
---
6

large or extra large eggs, hardboiled

3 tablespoons

mayonnaise

1 teaspoon

mustard (dijon or yellow)

1/4 teaspoon

white vinegar

2 tablespoons

dill pickle juice*
salt and pepper to taste
paprika
optional: thinly sliced green onion
---
Instructions
Slice cooked eggs in half and gently scoop out yolks and place in a small mixing bowl.  Add mayonnaise, mustard and vinegar.  *Add the pickle juice slowly to make sure it doesn't get too runny, you may not need the full 2 tablespoons.  I like mine with a lot, but depending on the size of your yolks you may need much less.  Stop when you have a good consistency!
Add salt and pepper to taste and then spoon filling back into halved egg whites.  Top with a light sprinkle of paprika and green onions if desired.
---