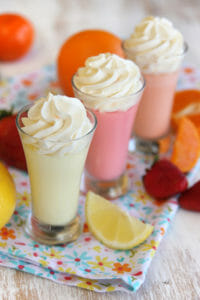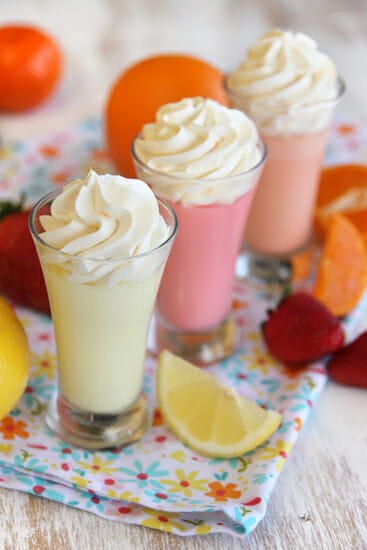 I have always had a strong emotional connection to food, in the way that it ties family, traditions, and memories together.  Since my Mom doesn't remember a lot of things, due to some serious health challenges, my siblings and I really cling to the food-centered traditions and memories she created when we were growing up, and this is one of them.  What's funny is just like that 'huge' hill you used to bike down when you were a kid, that in reality is nothing more than a slight incline, so many of our food traditions were SO fancy and special and exciting as children, and now that I'm an adult, I'm surprised at how simple many of our favorites are.  This fruity mousse, for example (which in my family will forever and always be called "Peach-Jello-Fluff" no matter what flavor we're making it).  When I dug up the recipe, and then texted my sister just to make sure I had it right, I was stunned at how easy it was.  The funny thing is that my Mom would make this in a worn-out tupperware container for an after-school snack, yet the very same recipe would fill little individual crystal bowls and be topped with a pillowy cloud of Cool Whip and adorn our Christmas and Easter tables with the fancy China and gold-plated flatware. This is one of those great recipes that can go from quick and casual, to special and fancy.  It's such a great little treat to whip up when you're short on time and ingredients, but want something fun and homemade.  It was a family favorite when I was a little girl, and now it's a family favorite for my three boys.  It literally takes minutes to make and my kids think it's soooo special, just like I did.
You can use any flavor of Jell-0 in this recipe.  Honestly, I've never made it with a flavor I didn't like.  Lemon seems so fresh and springy, and since it was dumping snow at my house on the first day of spring, I'm desperately channeling "fresh-and-springy!"  You can also use a small box, or a large box of Jell-o, regular, or sugar free.  Aren't we so nice to provide so many options for you?  I thought so.  I'm going to write this recipe out using a small box, but obviously, just double everything for a large box.
Start by dissolving Jell-o in one cup of boiling water.  Just give it a quick stir, it only takes a few seconds.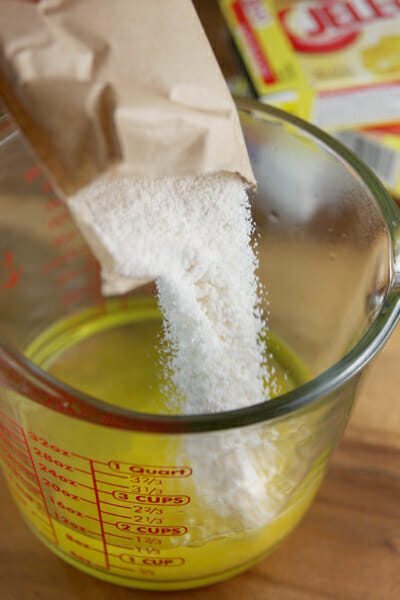 Pour the mixture into a blender and add 4 ounces of cream cheese.  You can use low-fat cream cheese, but I usually stay away from fat free for recipes.  The hot Jell-o will melt that cream cheese super fast and it will soon be a lovely pastel color.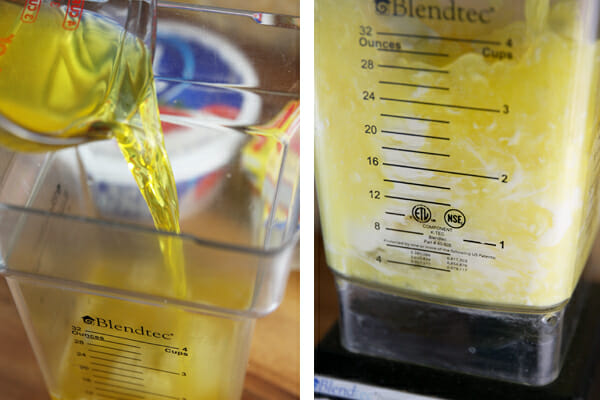 When that's blended, add a half cup of very cold water and pulse to combine.  Next up is half of an 8-ounce container of light, creamy Cool Whip.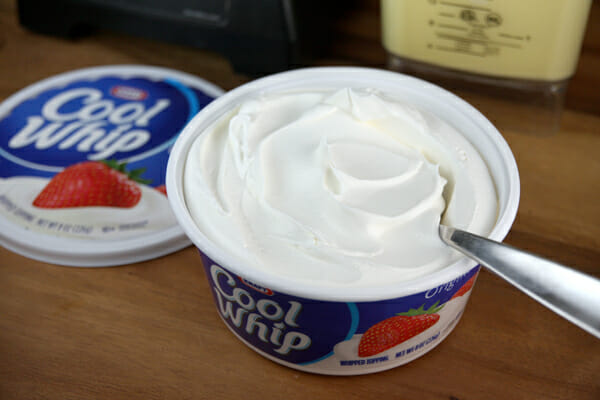 Place it right in the blender and blend until the mixture is smooth- just a few seconds!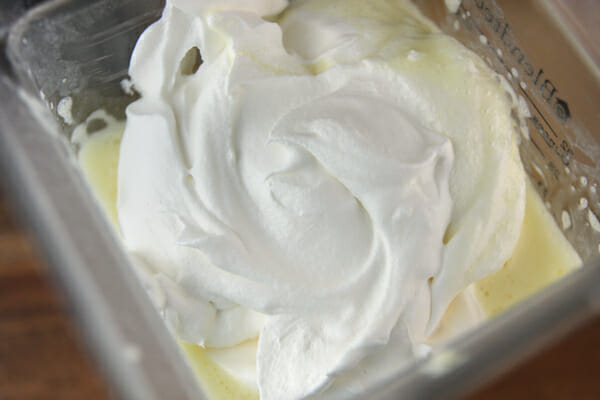 We're already about done- what was that, like 2 1/2 minutes??  You can now pour the mixture into one large serving bowl, or into individual containers.  You know I always pick individual serving dishes!  At this point, just pop it in the fridge to chill.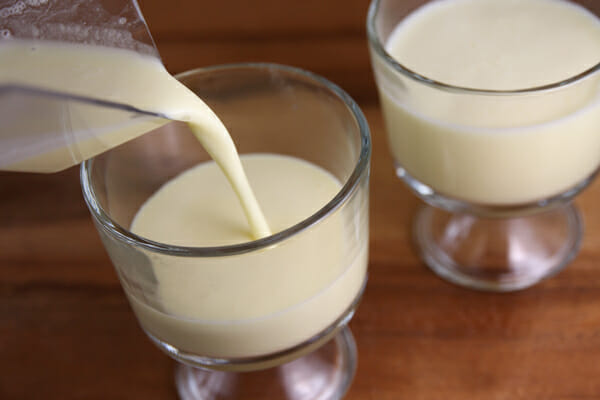 After it's chilled, it's time for topping.  The quickest and easiest route is just to use a dollop of the remaining Cool Whip and you can even sprinkle on some citrus zest if you're feeling fancy.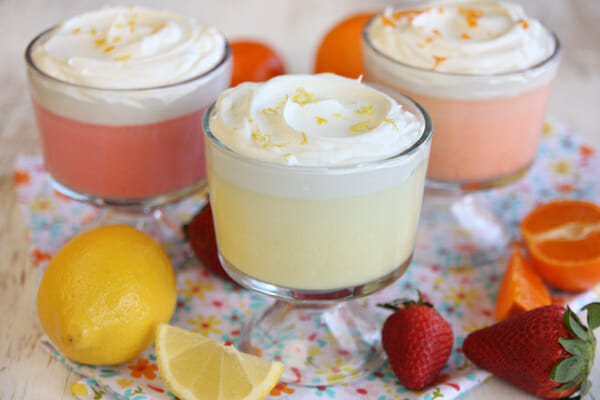 The mousse sets up like gelatin, but softer and creamier.  Combined with the fluffy topping, it's a little cup of heaven (that only took you about 5 minutes of prep time!)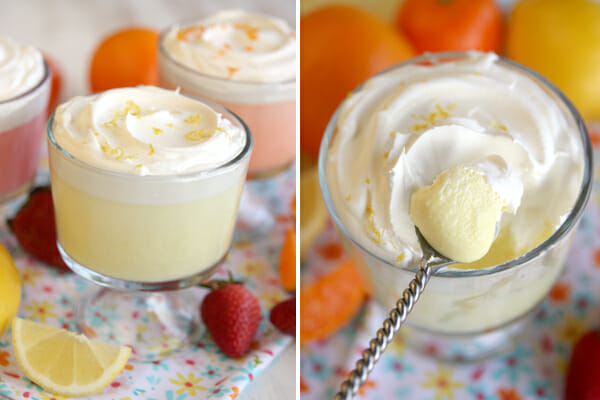 But let me show you how to make it even better.  My mom would top it with something extra special when we had it on the holiday table and it's still my favorite way to eat it.  Take the remaining half of the block of cream cheese and beat it with a little powdered sugar, a splash of vanilla,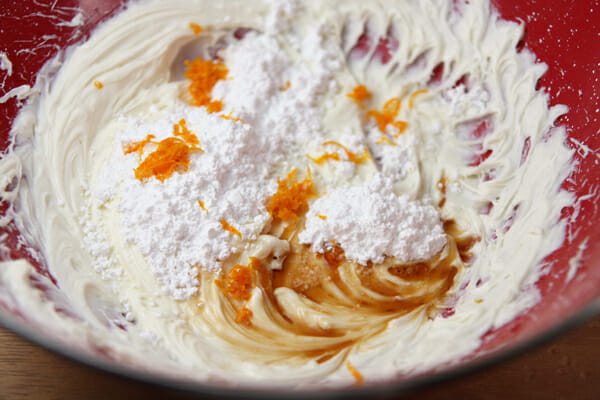 and some orange (or clementine!) zest and juice.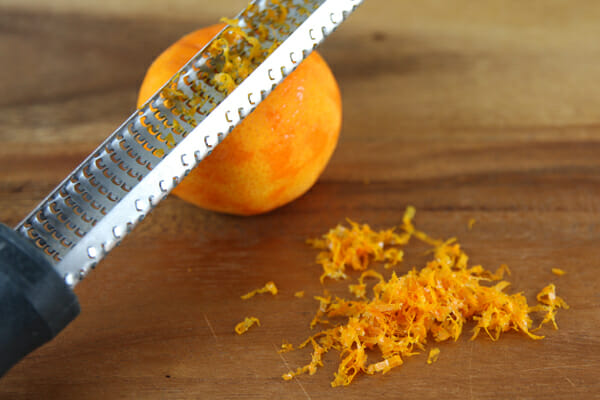 After that's beaten until it's smooth and creamy, fold in the remaining Cool Whip.  When you 'fold' something, it's a process that helps keep the light and airy texture of something like egg whites, whipped cream, or in this case Cool Whip.  Take a spoonful and stir it in, just to lighten the mixture and then add the remainder.  At this point, don't stir.  You want to use your spatula and cut down the middle of the mixture, scraping along the bottom of the bowl moving outward and then 'fold' it over the top of the mixture.  Continue doing this until it's all folded in and combined.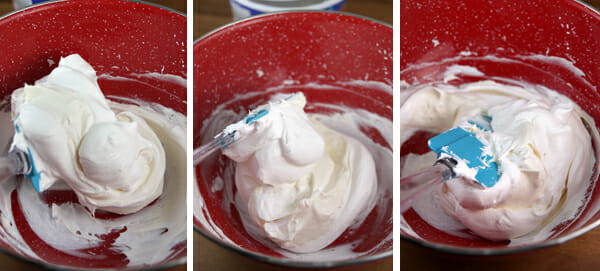 At this point, feel free to add in extra orange juice for consistency.  The mousse is nice and light, so you want your topping to be light and spreadable.  Different brands of cream cheese have different consistencies, so you can adjust the orange juice accordingly.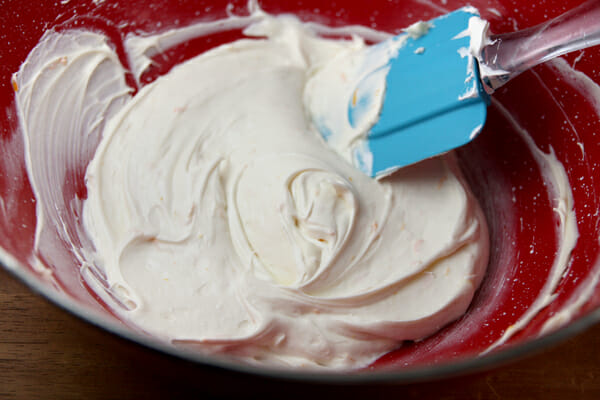 Spread, dollop, or pipe the topping on the mousse just before serving.  I put the topping in a piping bag and used a jumbo swirl tip to pipe it on the top.  I reached instant super-mom status when my kids saw these little mini glasses with swirly cupcake-style topping.  A perfect example of how a really simple recipe, can be turned into something special and extra fun- all with presentation!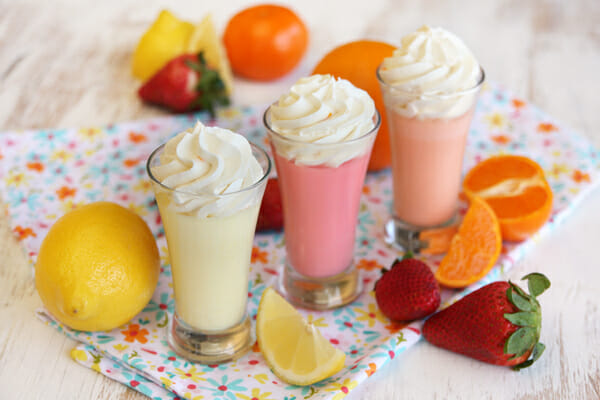 My boys asked me if we were having a party and their eyes lit up when I said, "Nope, I made them just for you!"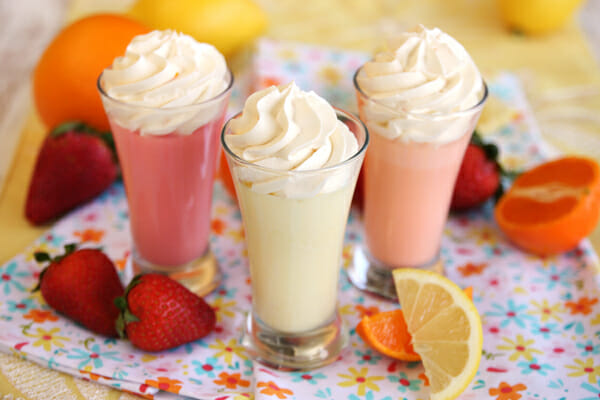 I love making these in a rainbow of colors; these would be great for an upcoming Easter meal in pretty pastels.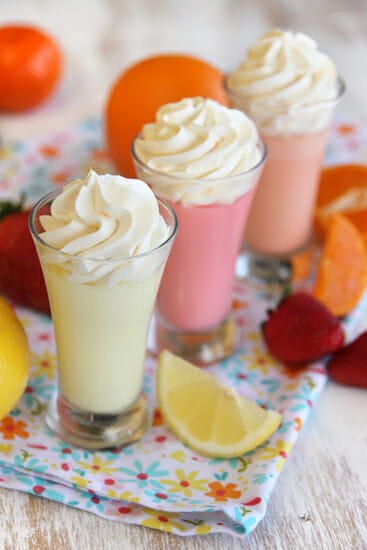 And speaking of rainbows- if you want to get really creative, let layers solidify in the fridge and then add another flavor on top.  This looks great in individual serving dishes and also larger ones where you can scoop out servings.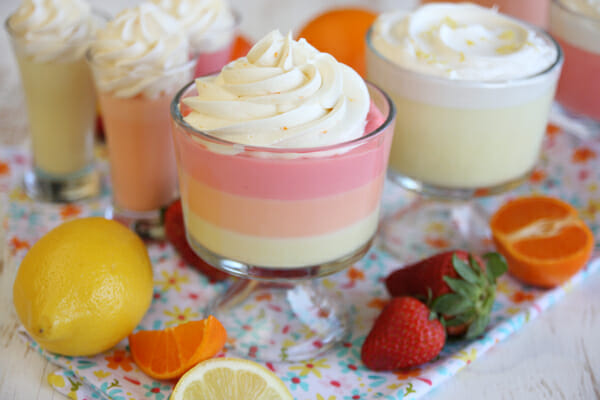 Any way you cut it (or scoop it!) this one is sure to be a pleaser with both kids and adults.  Enjoy!
Easy Creamy Fruit Mousse
Recipe by Our Best Bites
Ingredients
1 small (3 oz) box fruit flavored gelatin, regular or sugar free
1 cup boiling water
8 ounces cream cheese, divided
1/2 cup cold water
8 ounce container Cool Whip, divided
1/2 cup powdered sugar
1/4 teaspoon vanilla extract
1 small orange
Instructions
Dissolve gelatin in boiling water.  Place in blender and add 4 ounces (half of the package) cream cheese.  Process until smooth.  Add cold water and pulse blender to stir.  Add half of the container of Cool Whip (about a heaping cup) to the blender and process just until combined and mixture is free of lumps.
Pour mixture into one serving bowl, or several smaller individual sized dishes.  Refrigerate until firm, 3-4 hours.  Either top with remaining Cool Whip or continue on with topping recipe.
To make topping, beat remaining 4 ounces cream cheese with powdered sugar, vanilla, about 1 teaspoon orange zest (more if desired) and one teaspoon of the orange juice.  Blend until creamy and smooth, and fold in remaining 4 ounces Cool Whip.  Add more orange juice if needed for consistency.  Dollop, pipe, or spread topping over chilled mousse just before serving.  If you refrigerate the mousse with the topping on, it will harden, so it's best to whip it up just before serving.  Makes about 6, 1/2 cup servings.