Normally the day after Valentine's I wouldn't post a dessert because people are usually sweeted out, but I keep needing to reference this recipe and then realize it's not on the blog yet!  So I'm getting it up here while it's on my mind.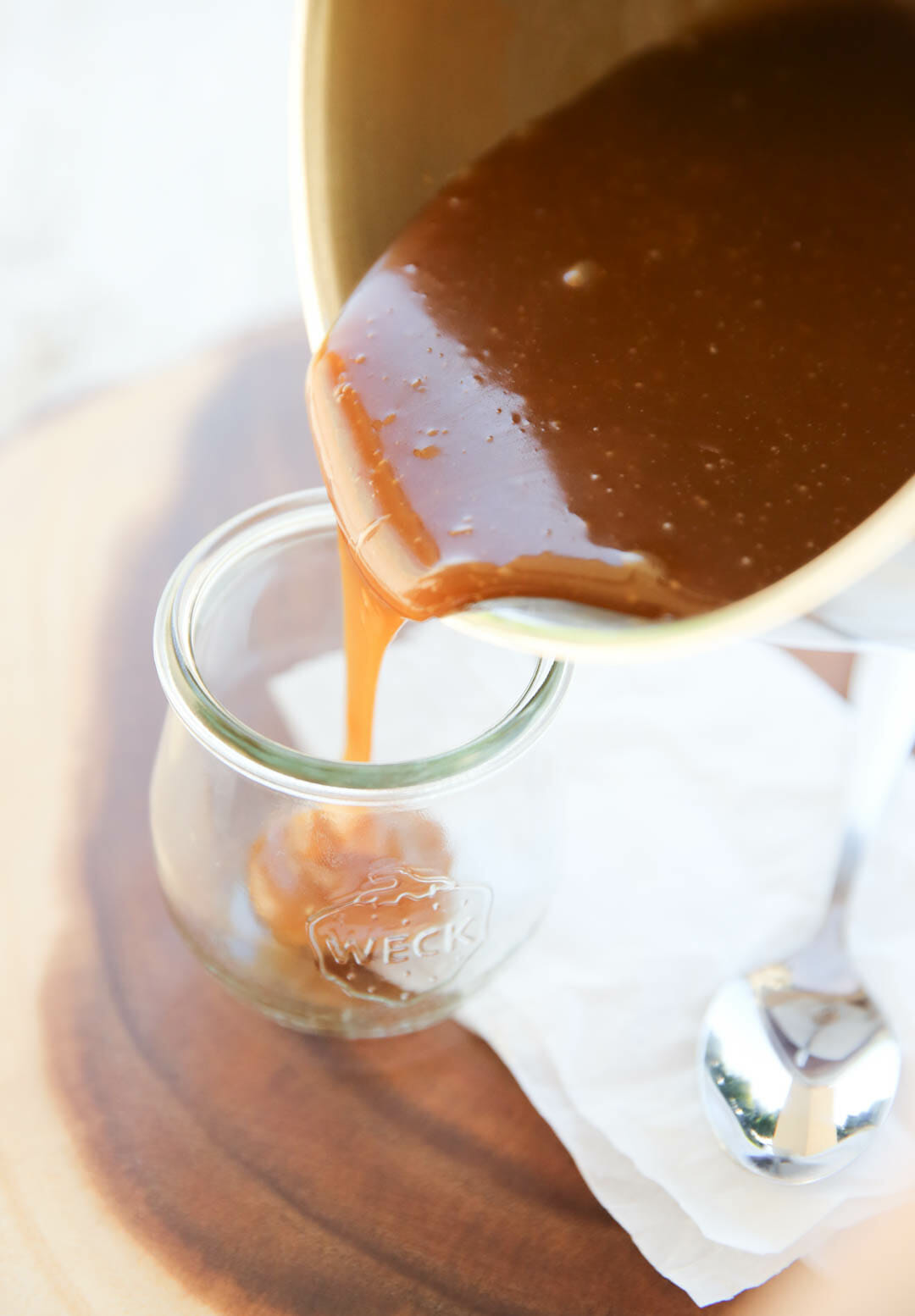 Traditional caramel sauce isn't too hard, but it can be intimidating and a little labor intensive since you caramelize sugar to a very specific point, and then add in butter and cream after.  There are lots of instances where I prefer this style of traditional caramel, but for most things, I usually just whip up this short-cut version!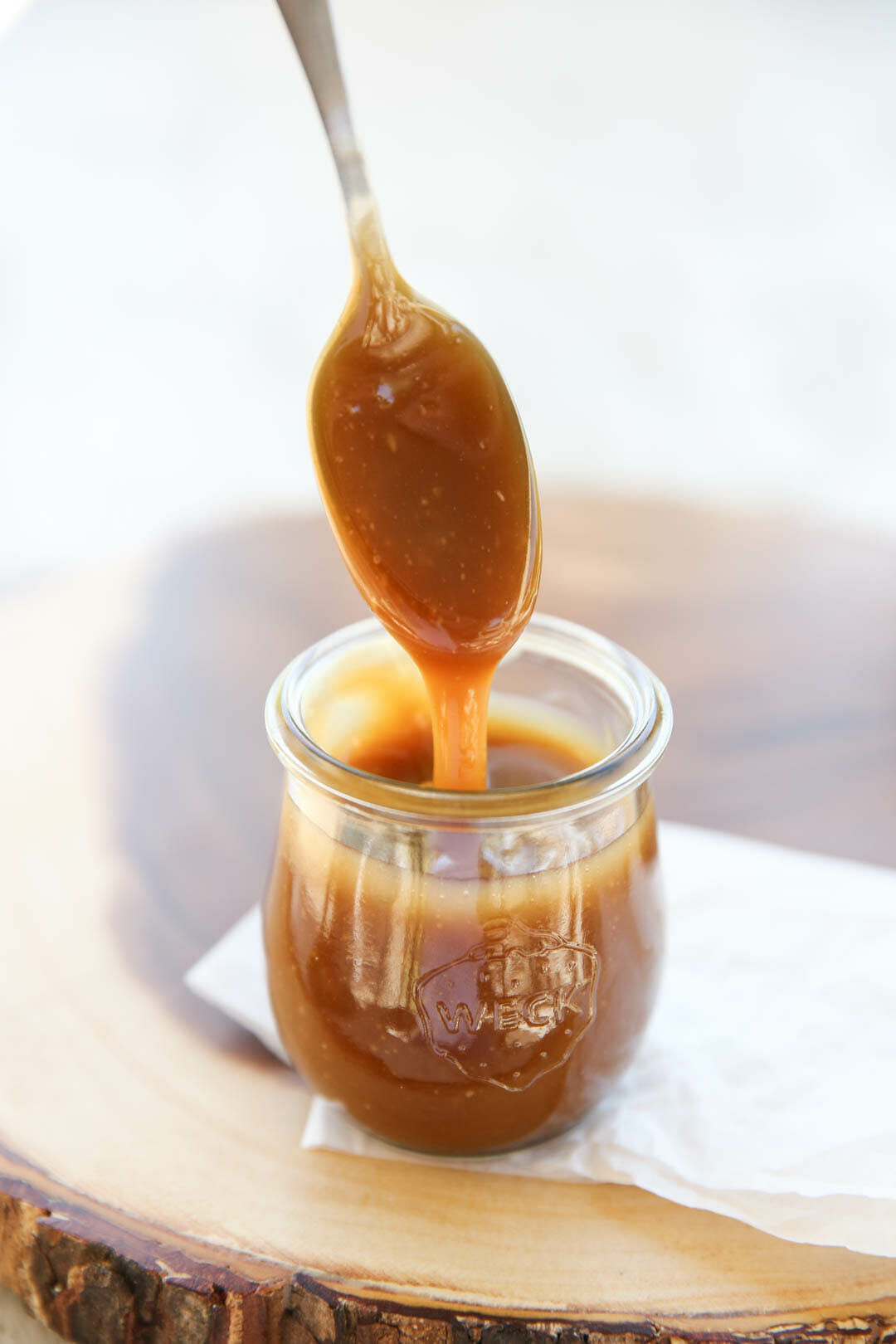 It takes minutes, literally less than 15 start to finish.  There's nothing to caramelize here and you only need a few ingredients.  Instead of caramelizing white sugar, you'll just use brown sugar, which already has a caramel flavor. You basically just melt everything together and call it good so it's so easy it's dangerous.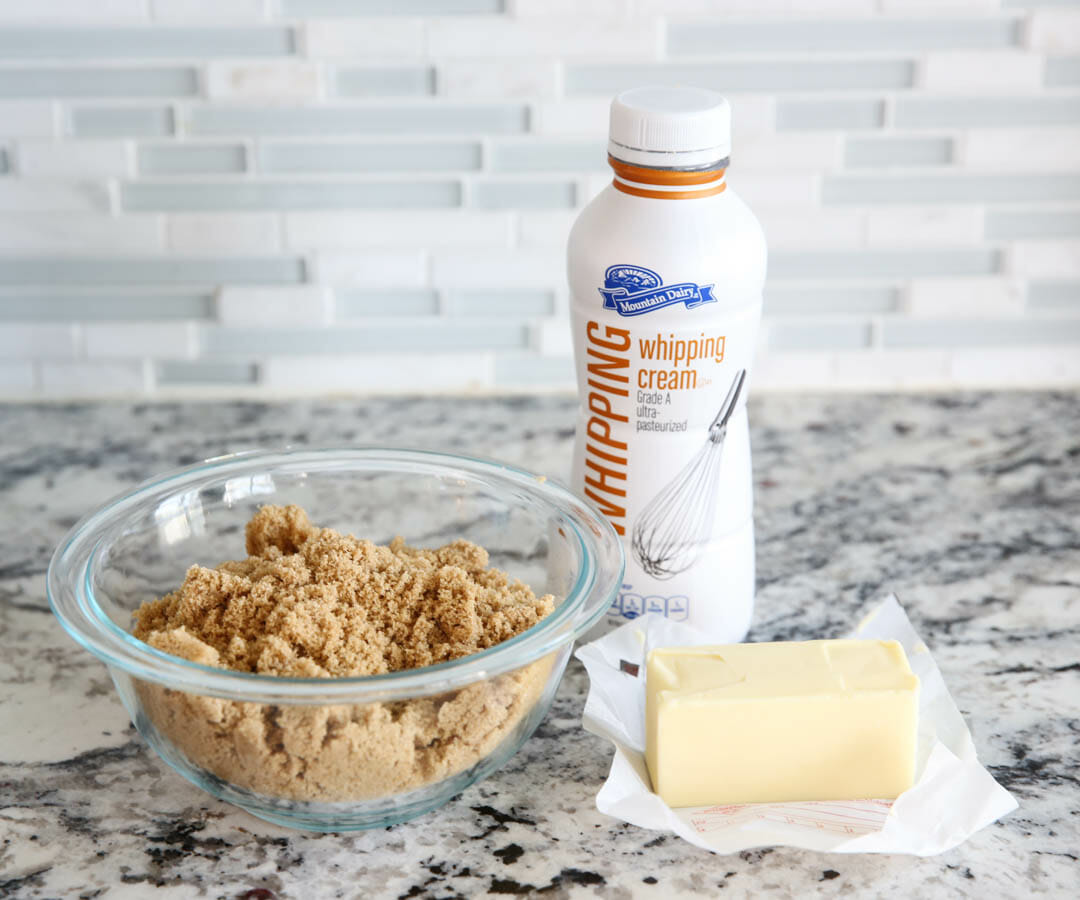 This sauce is buttery and warm and has flakes of sea salt to balance out the sweetness.  You can use this over any dessert- like swirled in brownies, drizzled on cupcakes, poured over ice cream or crepes, used as a dip for fruit- you name it.  It's just a great, easy recipe to have in our repertoire!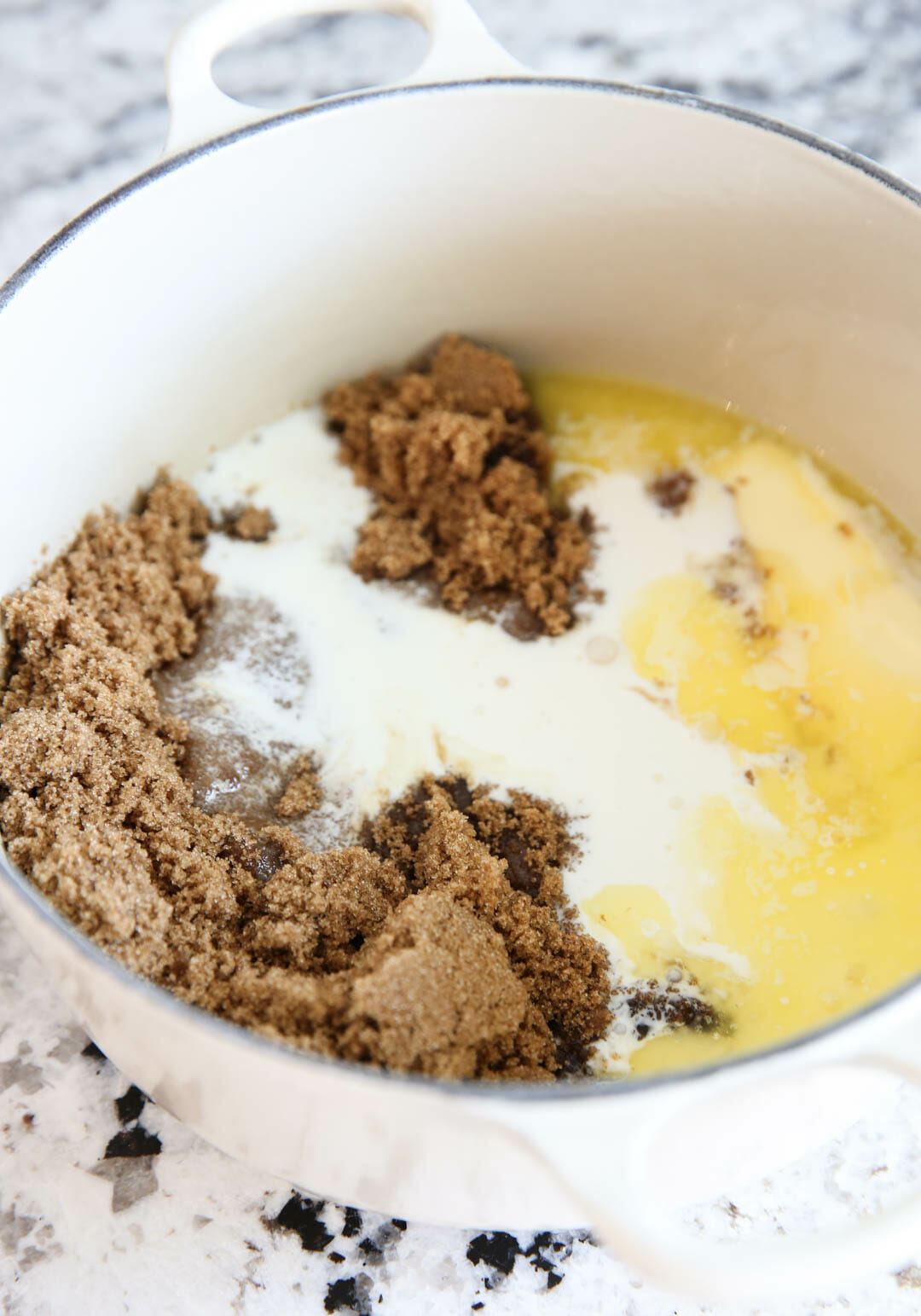 To make it, just combine brown sugar, real butter, and cream in a sauce pan.  Bring it to a very low simmer and stir constantly to dissolve the sugar.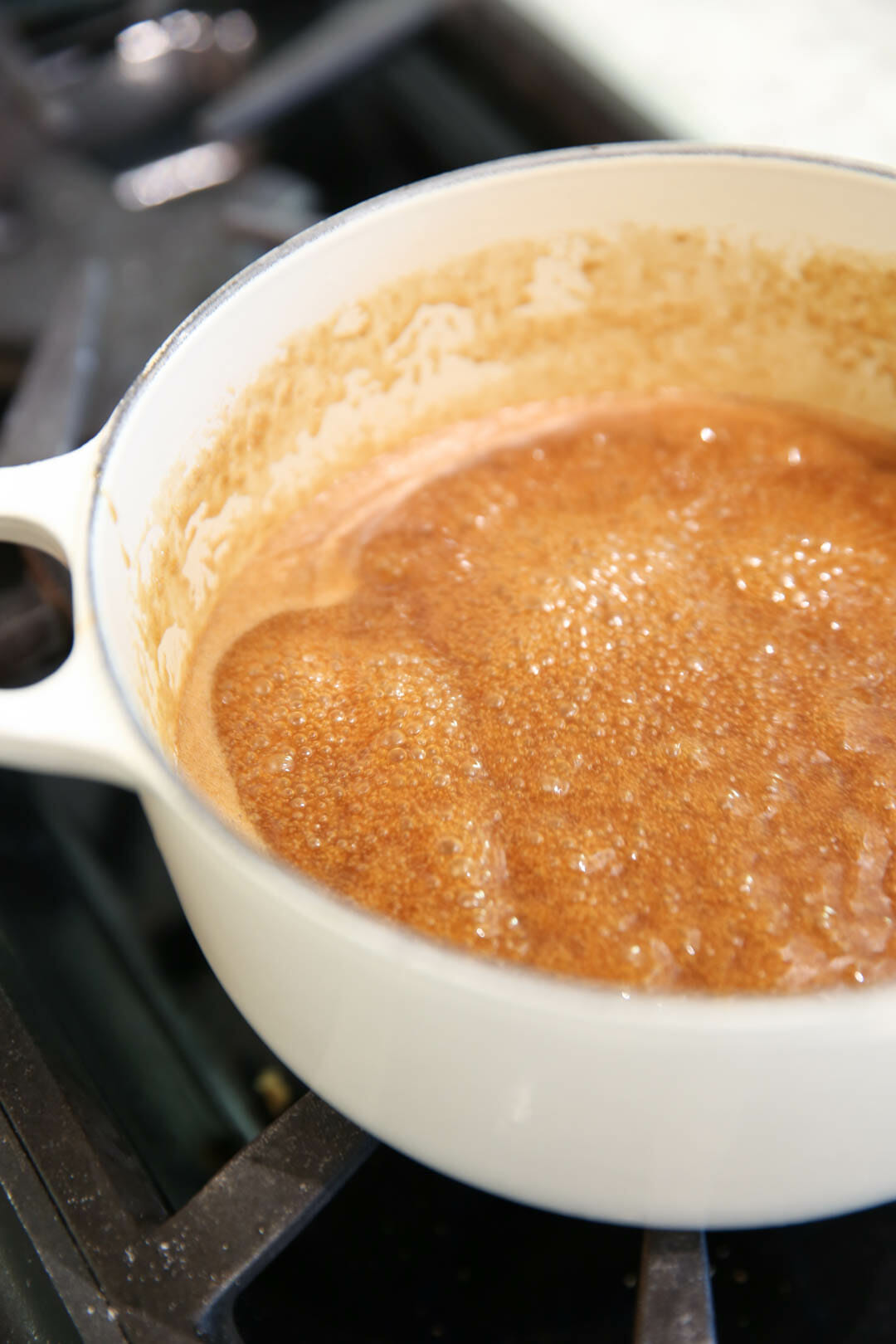 After it's done, you'll stir in a little vanilla and some salt.  You can really do this to taste.  You can use more if you've used unsalted butter or less if you prefer it that way.
My favorite favorite salt for things like this is Maldon.  I just order this on Amazon; it lasts forever so I just keep it in the pantry for dessert recipes like this.  It's amazing sprinkled over chocolate chip cookies or a salted caramel cupcake.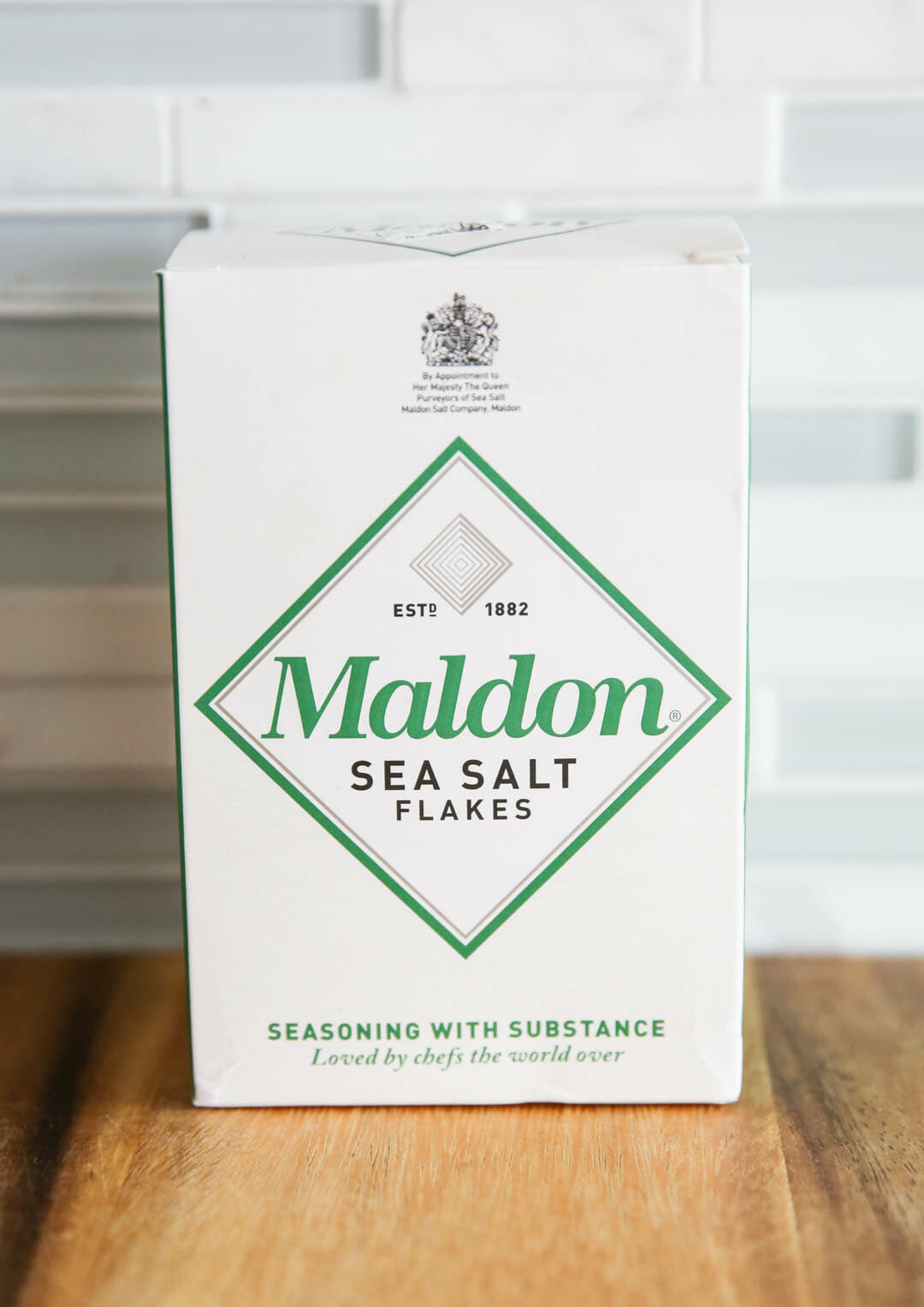 The great thing about Maldon salt is that the pieces are large enough to stay in tact in the caramel, lending crunchy little bits as you eat it.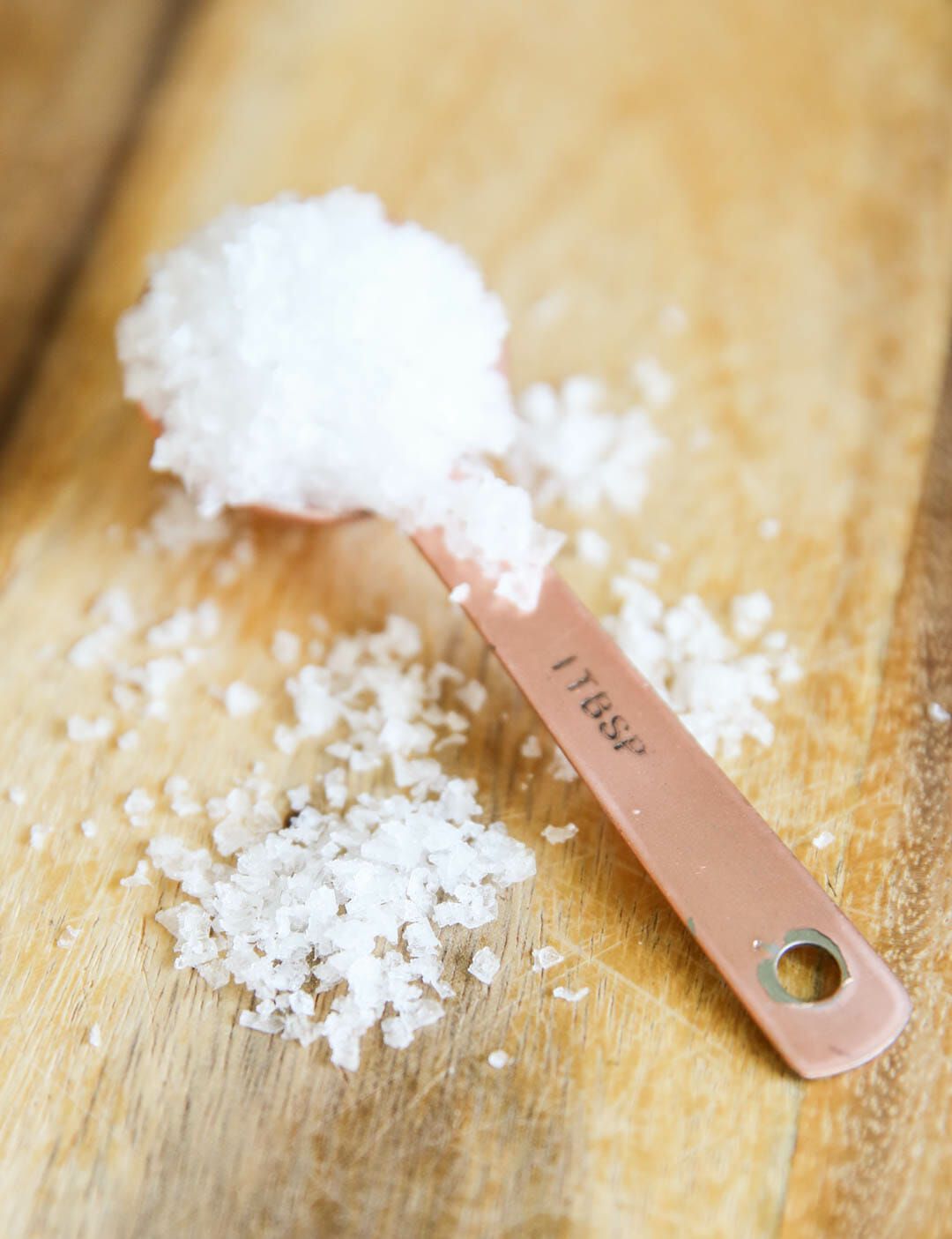 But you can certainly use any larger-grained salt, or even table salt if you're in a pinch.  Just remember the finer your salt, the less you will want to add.
I've made this using both light and dark brown sugars and they both work just fine.  The dark brown sugar is a little more intense and it yields a darker sauce.  Light brown sugar will give you a more traditional caramel flavor.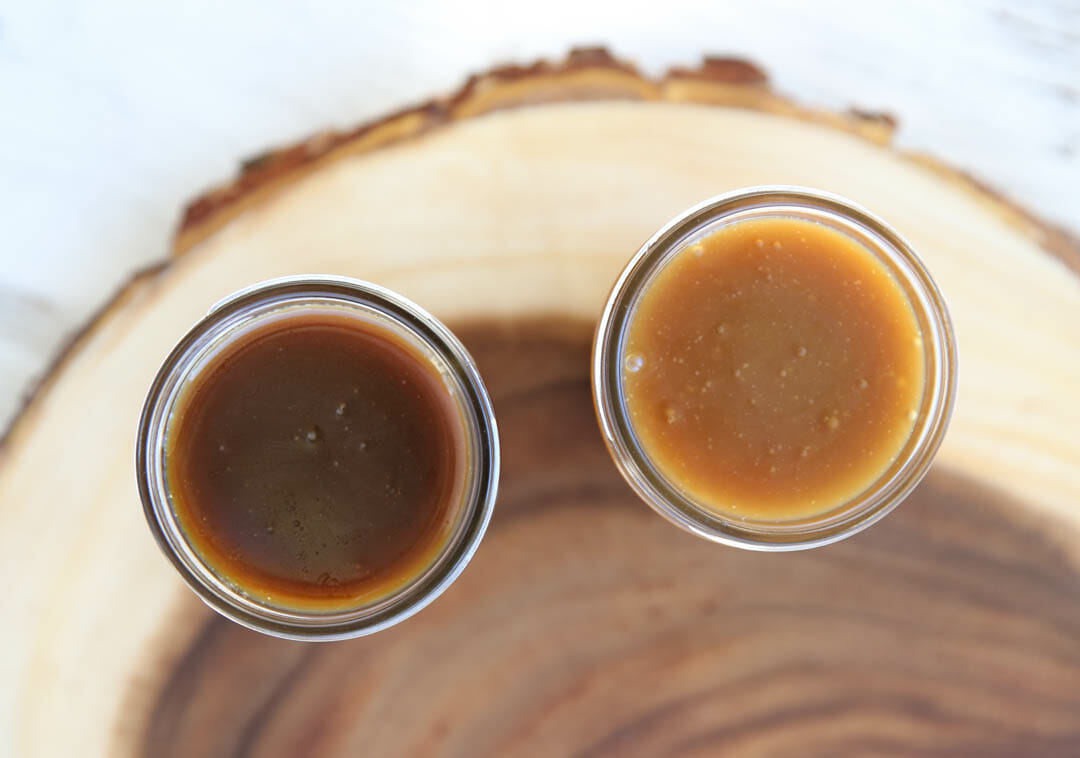 You can't go wrong with either.  You can store this in the fridge if you need to store it and just reheat in the microwave.  This type of sauce will start to crystallize a bit the more it sits in the fridge, but it will still taste amazing.
Next time you're needing a little caramel on something- whip this up and have homemade in minutes!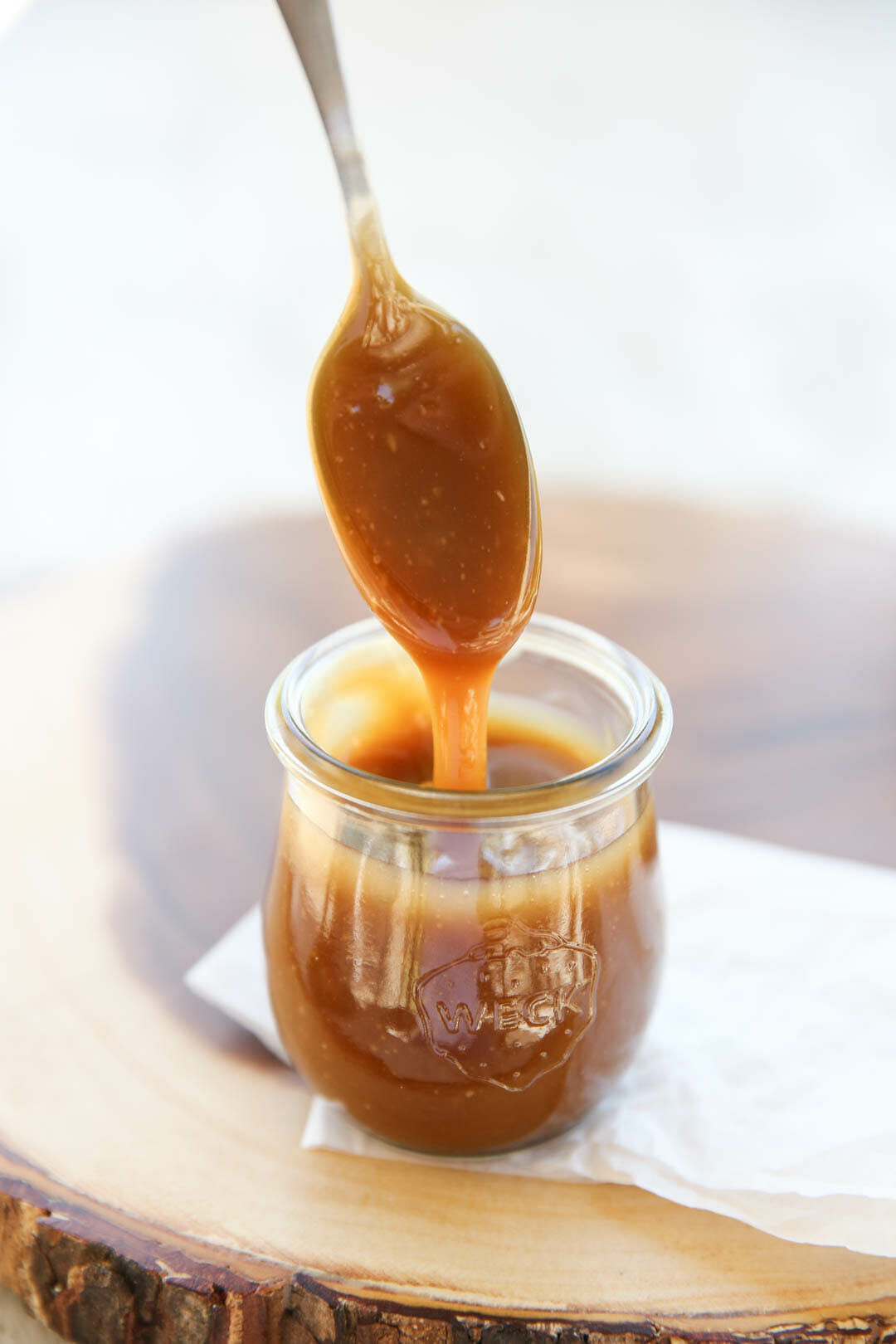 Print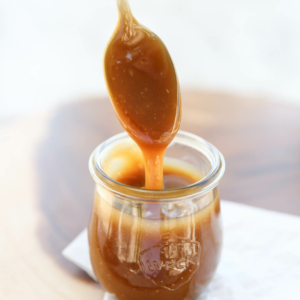 Easy Salted Caramel Sauce
---
Description
Quick and easy recipe that yields buttery warm caramel with flaky sea salt in minutes!
---
1/2 cup

(

1

stick) real butter

3/4 cup

lightly packed brown sugar

4 tablespoons

cream

1 teaspoon

vanilla
flaky sea salt to taste
---
Instructions
Heat butter, brown sugar and cream in a pot on the stove top, stirring until melted and smoothed. Bring to a boil and then turn down to a simmer for 3-5 minutes. Remove from heat and add vanilla and salt to taste. Start with 1/4 teaspoon salt and add more if desired. Can be left at room temperature, or if storing overnight or longer, place in a covered container in the fridge. Reheat gently in the microwave.
---
Pin it!