Father's Day kind of crept up on us this year! If you're looking for some last-minute gift or menu ideas, we've got a few for you–if you have Amazon Prime, you can still use rush shipping (or just find these gifts locally.) If your summer has been as crazy as mine, keep in mind that Father's Day is Just around the corner and will be here before you know it! I've put together a round-up of some of our favorite Father's Day posts (and we've also got a really fun Father's Day-related post coming up soon), so hopefully that will spark some ideas!
Father's Day Gift Guide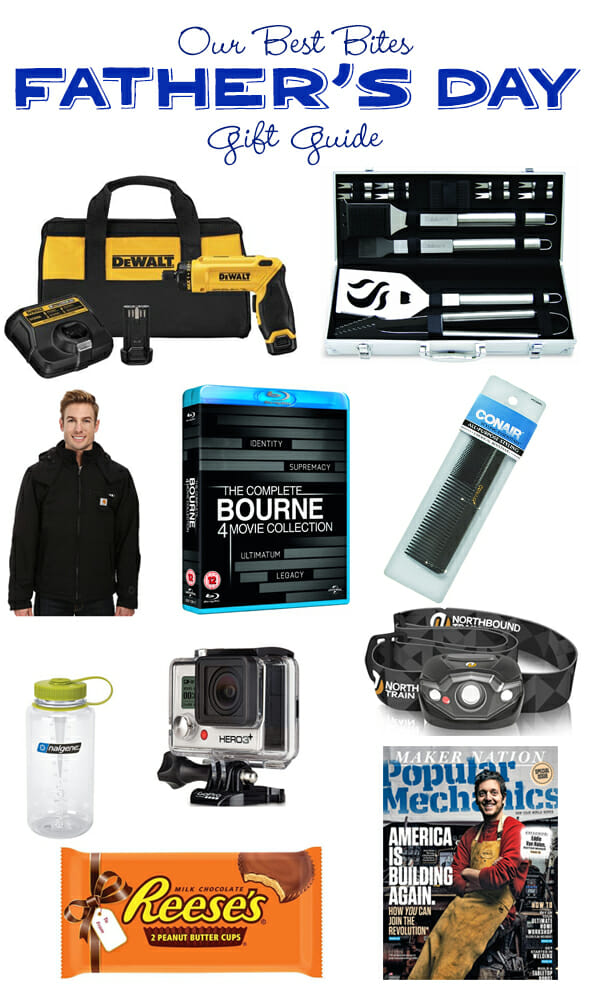 I wrote this post last year and I still stand by every single one of these for my husband or dad (you will notice there is no sports gear or sports-related paraphernalia…I am the wrong girl to ask about that kind of stuff because my dad and my husband are both notoriously non-sporty, at least when it comes to sport sports.)
Tin Can Treats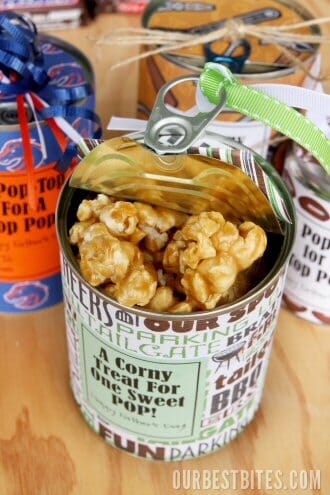 These Tin Can Treats are always a huge hit! I actually helped our kids at church make these for their dads a few years ago–I emptied out the cans and then filled them with mini candy bars, wrapped the cans in wrapping paper, and then let the kids decorate something that we glued onto the cans (once I got into the swing of things, it took way less time than it sounds like it did.)
Bacon Rose Bouquet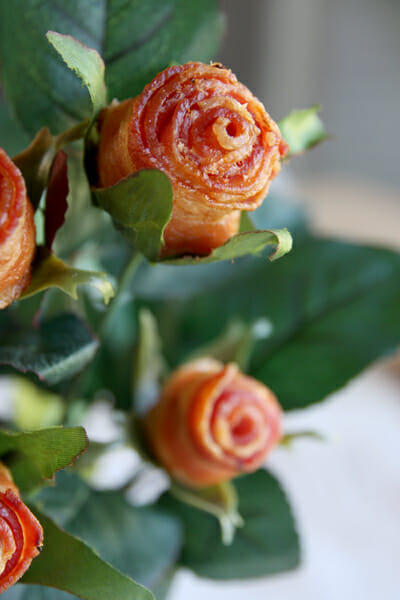 Does the dad in your life love bouquets of roses? No? What if those roses were made of bacon? Yes? Then this one is for him.
Lemon Buttermilk Sheet Cake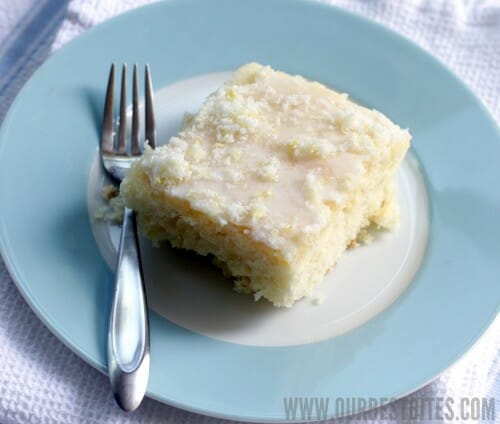 I had forgotten about this recipe until Sara and I went to an event a couple of weeks ago and they served this. It's not too heavy, easy to make, and light and fresh, perfect for summer!
How to Grill a Steak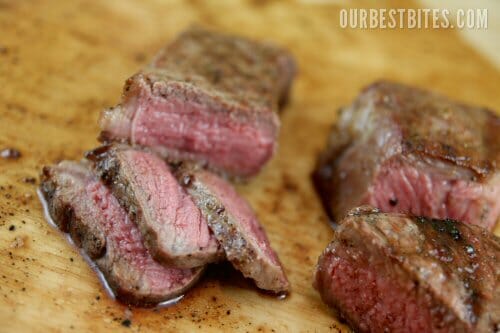 Finally, if grilling the perfect steak has always eluded you, this post is a must-read! It takes all the mystery out of grill my (and Dad's) favorite cut of meat!