Somehow, it's fall again and I'm kind of in denial that it is actually happening. But it is, which means it's also the most wonderful time of the year for desserts–apple and pumpkin are BACK, yo, and today I'm sharing some of our favorite fall-ish desserts!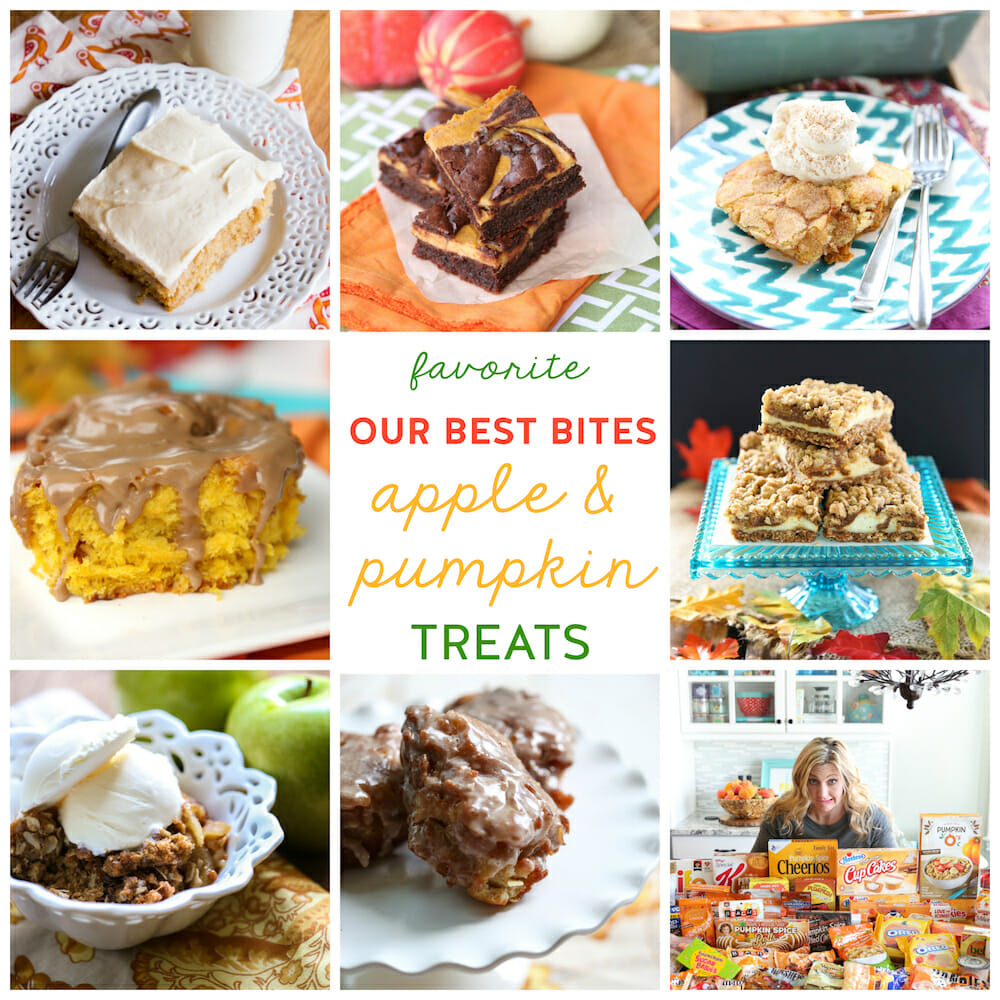 (Clockwise, starting in the top lefthand corner): 1. Apple Spice Snack Cake with Brown Butter Frosting 2. Swirled Pumpkin Cheesecake Brownies 3. Snickerdoodle Pumpkin Cobbler 4. Pumpkin Cheesecake Oatmeal Cookie Bars 5. The Blogger Who Tried ALL the Pumpkin Spice 6. Apple Fritters 7. Classic Apple Crisp 8. Pumpkin Spice Cinnamon Rolls with Maple Glaze
We hope you have a happy Friday and a wonderful weekend!