If you've never made your own Fried Rice at home, this recipe will show you how easy, and versatile it is! This fried rice is inspired from the same restaurant as our Sweet and Spicy Honey-Grilled Shrimp. It's not your typical Chinese restaurant-type fried rice; it's a bit milder and has a little more Polynesian flair. It goes great with Teriyaki Chicken or it's slightly naughtier cousin, Bacon-Wrapped Teriyaki Chicken Bites. Or try it with Asian BBQ Chicken or the ever-popular Spicy Honey Chicken. Or toss in some leftover Fauxtisserie Chicken or ham or shrimp (or hey, live on the wild side and add all three) and it can be a meal in and of itself.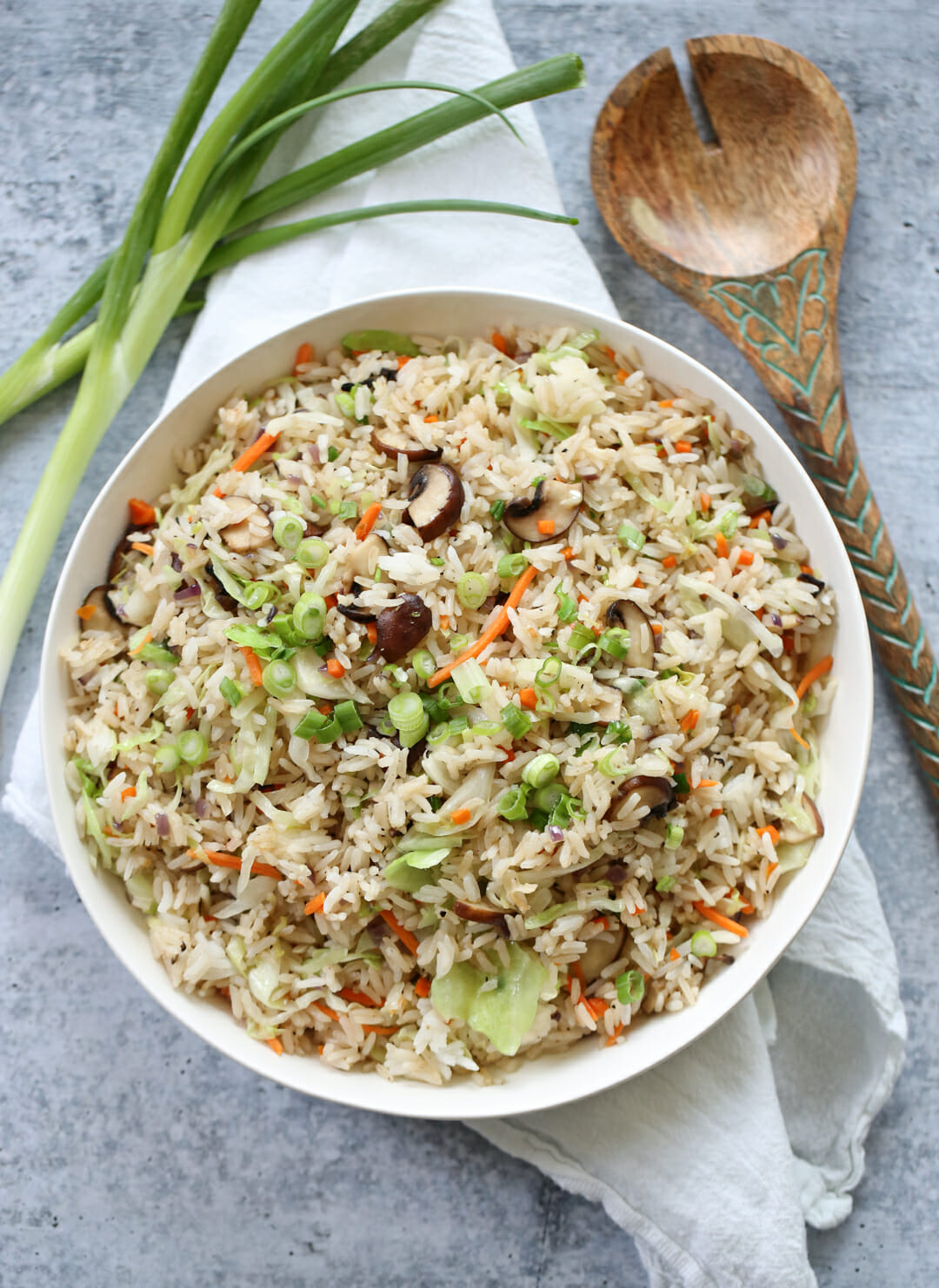 Ingredients for Fried Rice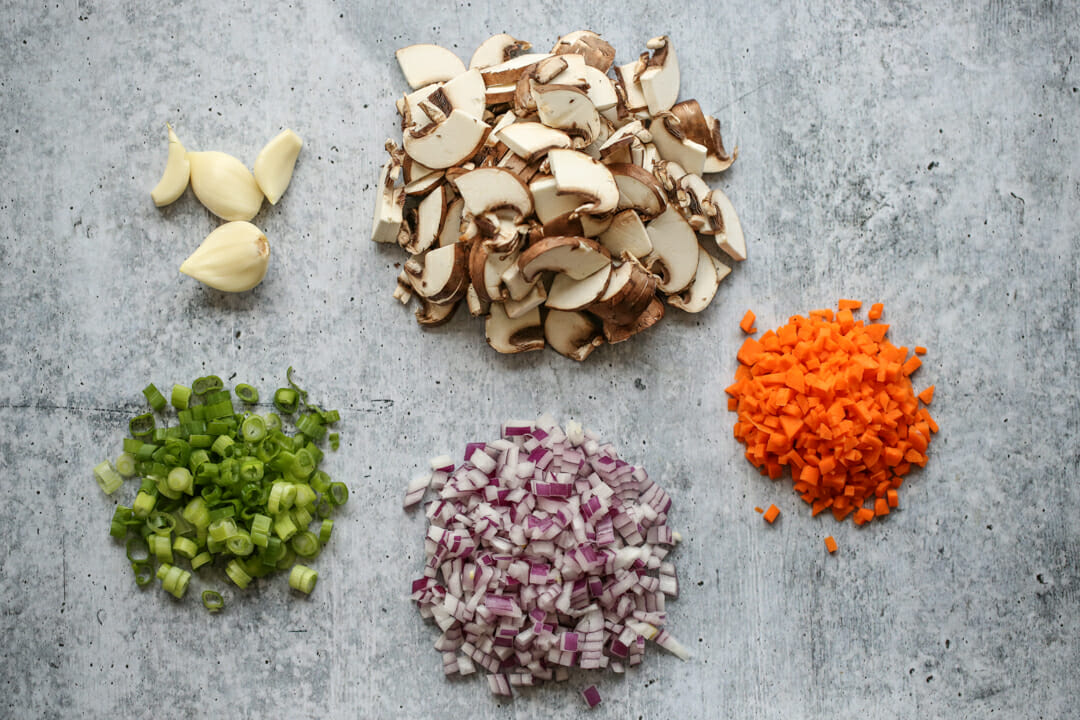 You can add in pretty much any veggie you like, but the basics we like to start with are onions, garlic, mushrooms and onions.  Cabbage is also an important ingredient in Fried Rice, and to make this quick and easy, we use pre-shredded bagged cabbage.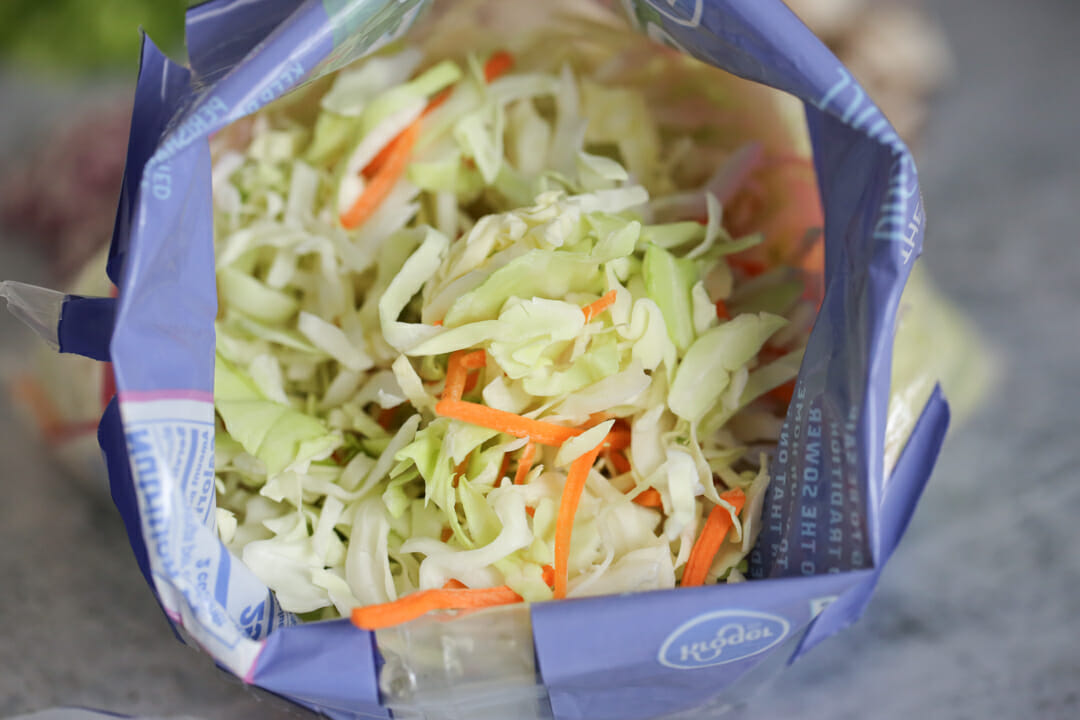 Cooking Fried Rice
You'll want to have everything totally ready to go because fried rice moves fast!  It's truly a one-dish meal.
After your veggies get a quick saute, you'll add the the rice and it starts to come together. One of the best parts about this recipe is the seasoning mix.  You'll make a spice blend and use as much of it as you like for flavor.
It's so easy to crack a couple eggs in there, or throw some protein on top for a one-dish meal, and it's also the perfect side-dish for so many things.  My whole family loves this meal, and it's a great way to get your kiddos to eat their veggies!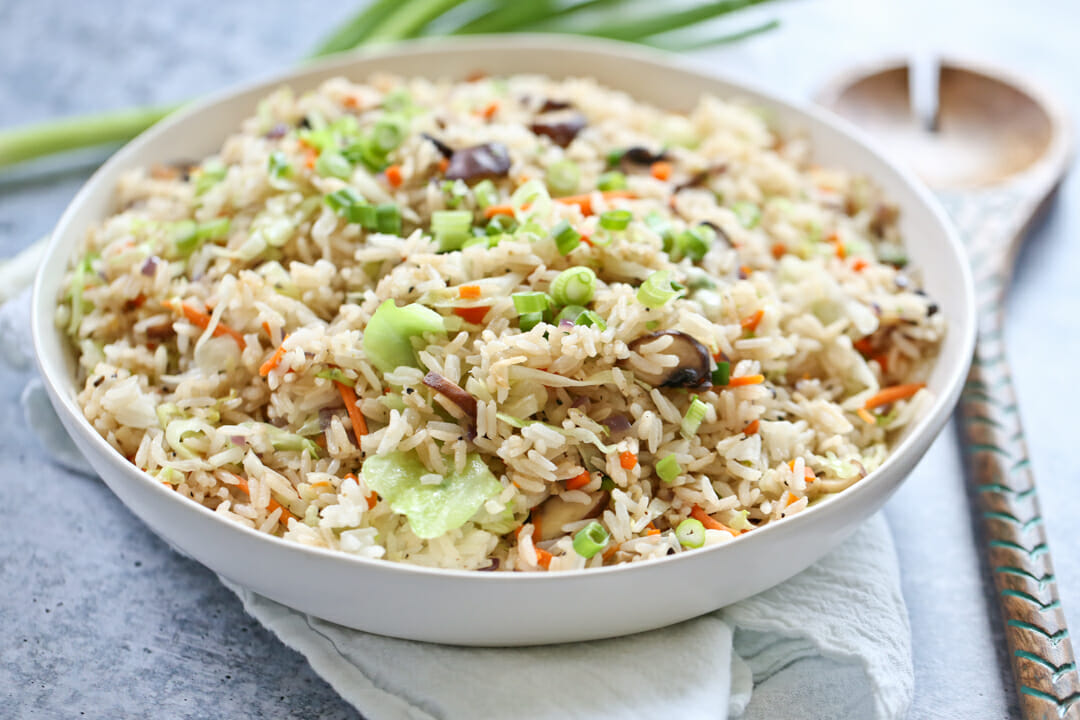 Print
---
4 cups cold, leftover rice
3 Tablespoons butter
1/4 cup minced red onion
2 tablespoons chopped green onions
1/2 tablespoon minced garlic
1/4 cups chopped carrots
1/2 cup chopped mushrooms
8 oz. (1/2 bag) coleslaw mix
3–4 generous tablespoons soy sauce
Seasoning:
1/4 teaspoon celery salt
1/2 teaspoon dehydrated onion
1/4 teaspoon black pepper
1/2 teaspoon kosher salt
1/2 teaspoon sugar
1/2 teaspoon granulated garlic
---
Instructions
If not using leftover rice, boil water and add dry rice. Reduce heat to low, cover, and cook for 20 minutes. This step can be done even up to 2-3 days in advance (and for some reason, fried rice tastes better when the rice is cold). Heat butter over medium heat and saute onions, carrots, and cabbage until carrots are tender. Add cooked rice, soy sauce, and seasoning to taste (you won't even come close to using all of it; save the rest for future fried rice or use as you would seasoning salt.)
---