Angel food cake is one of those things I really only buy when I'm trying to eat lighter- because let's be honest, most things I would make with angel food cake would be even better with regular cake or pound cake. Store bought angel food cake tends to lack flavor and be spongy in texture (not in a good sponge-cake way, but more in an actual cleaning-sponge way). But home made angel food cake? Now this is a different story. Homemade angel food cake is extremely simple to make! It truly does have an angelic texture and makes a great base for so many things (like peaches and cream, shown here). Let me show you how to make it!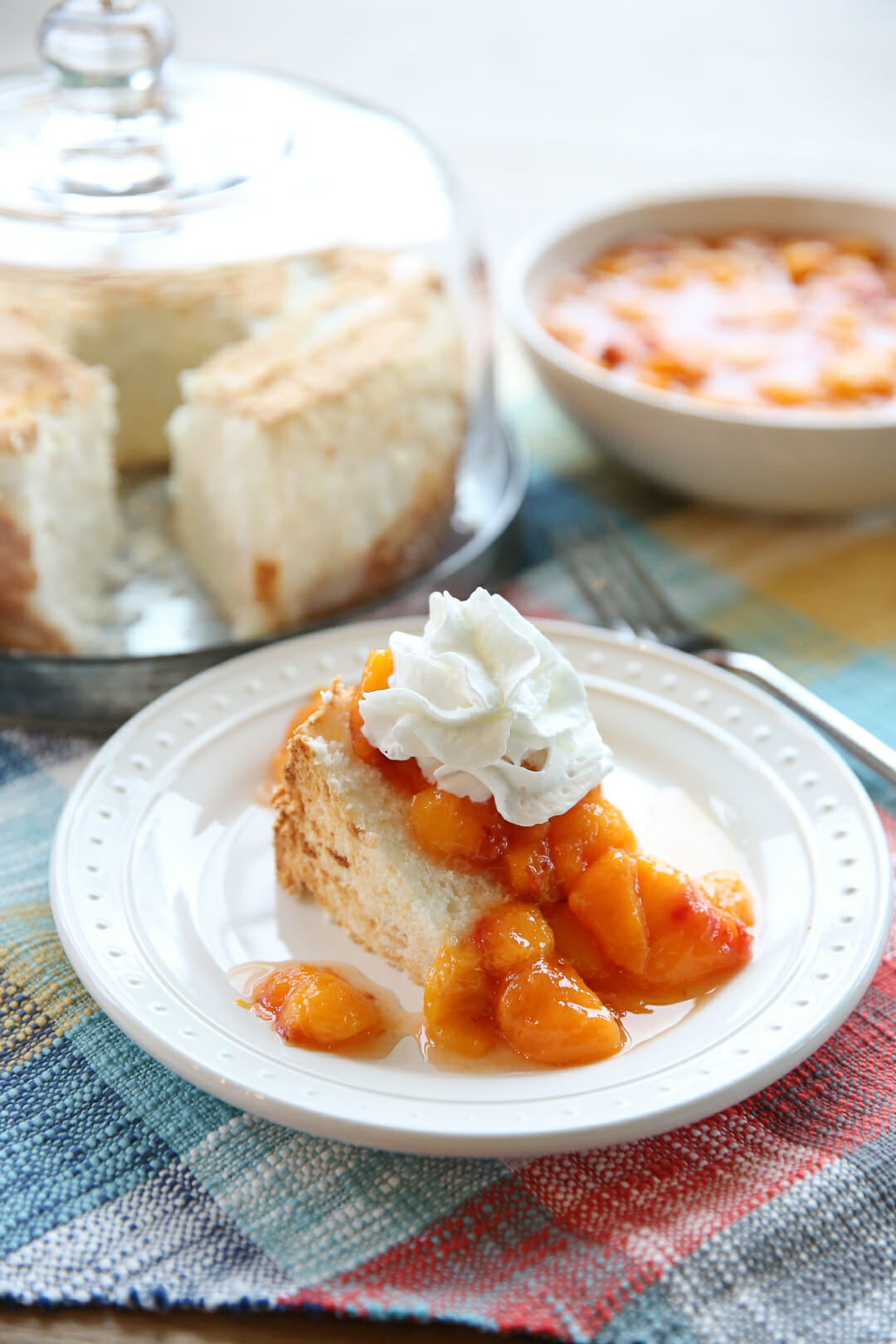 This cake gets its angelic base from egg whites, which are whipped into fluffy clouds in a stand mixer.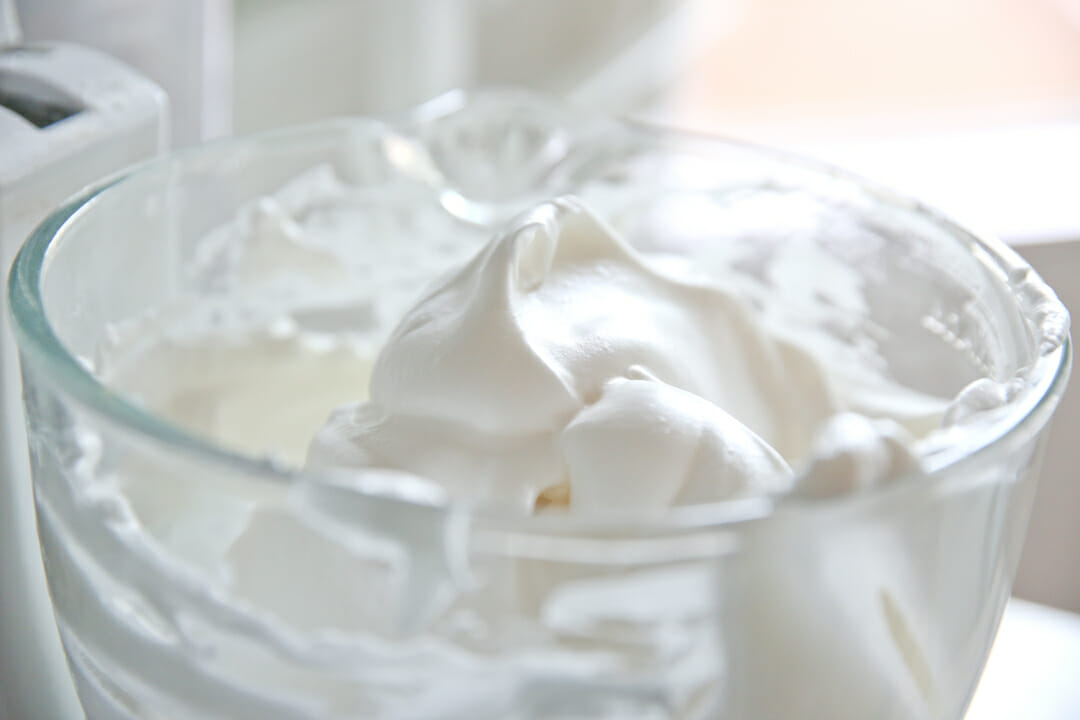 The dry ingredients are then folded in by hand.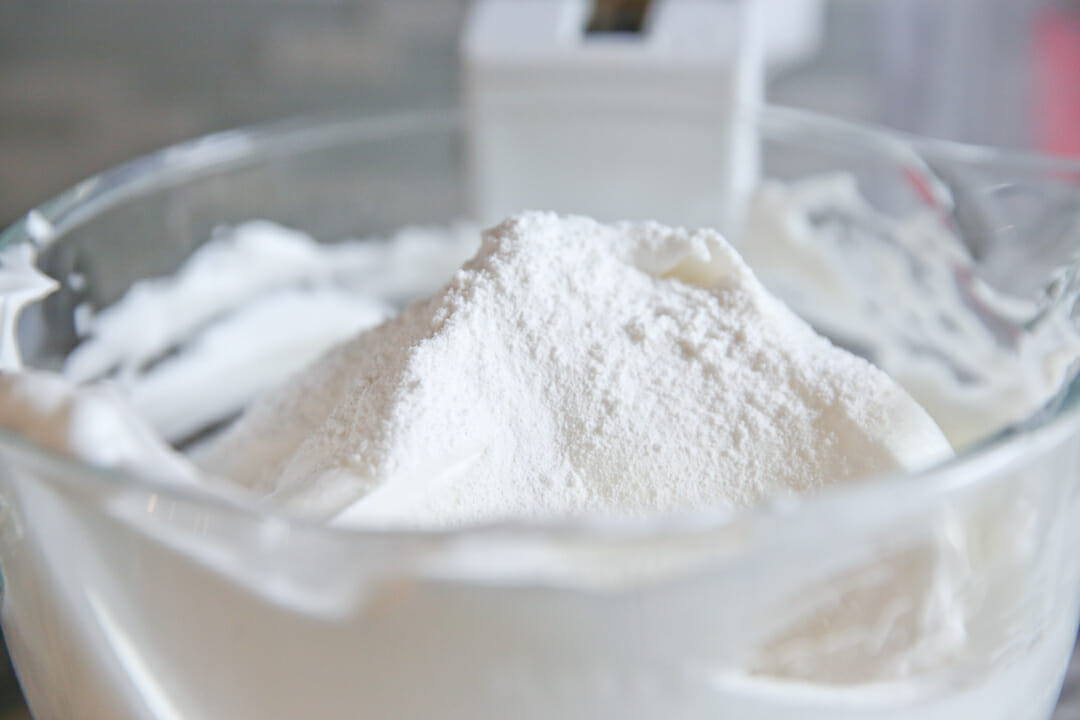 While you can make angel food cake in any tube pan, it sure makes it easy to have a pan made for this specific purpose. I bought this affordable one on amazon after seeing it was the recommended choice from the rigorous testing of lots of brands and styles at America's Test Kitchen. I buy pretty much everything they tell me to.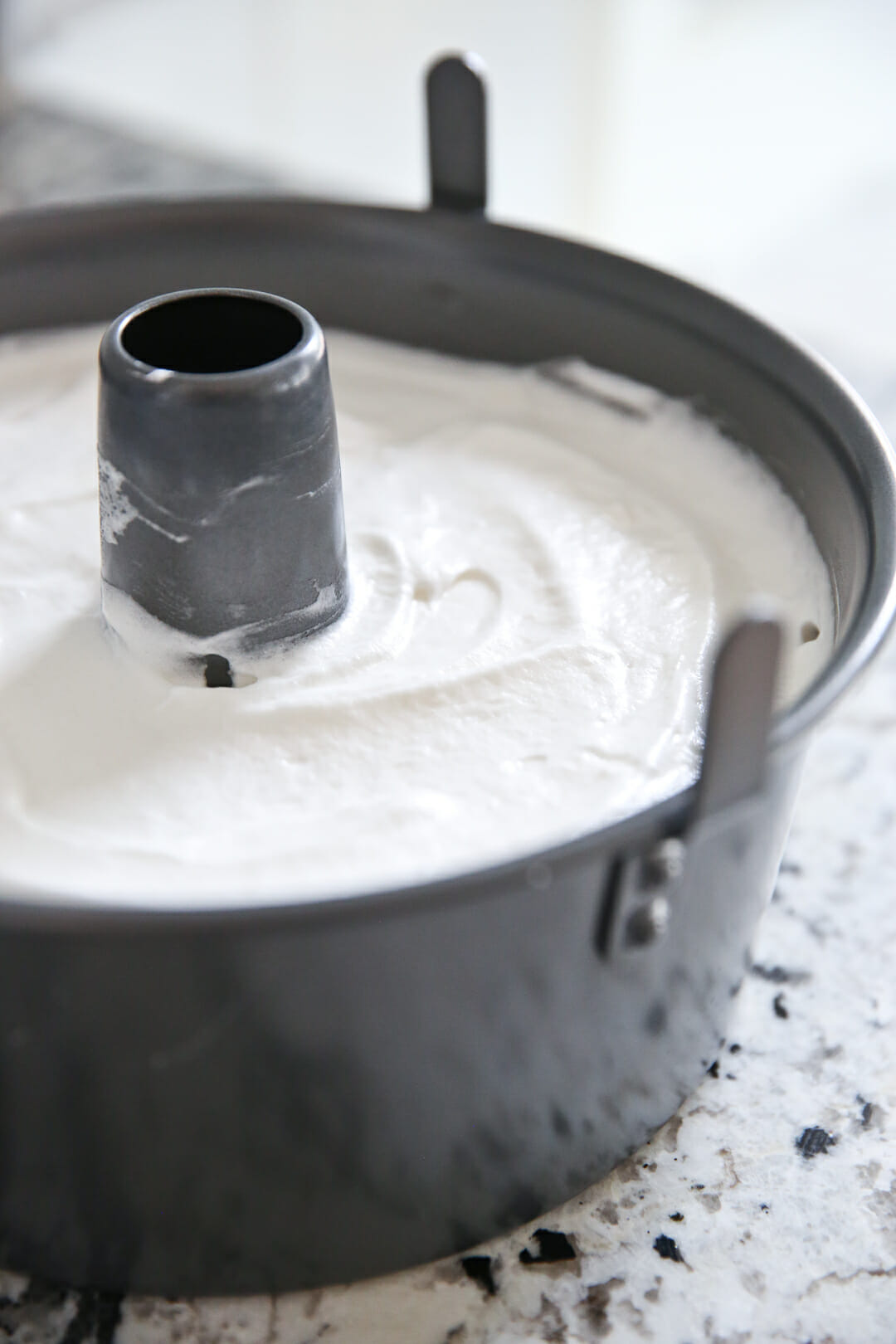 It bakes up with a beautiful golden crust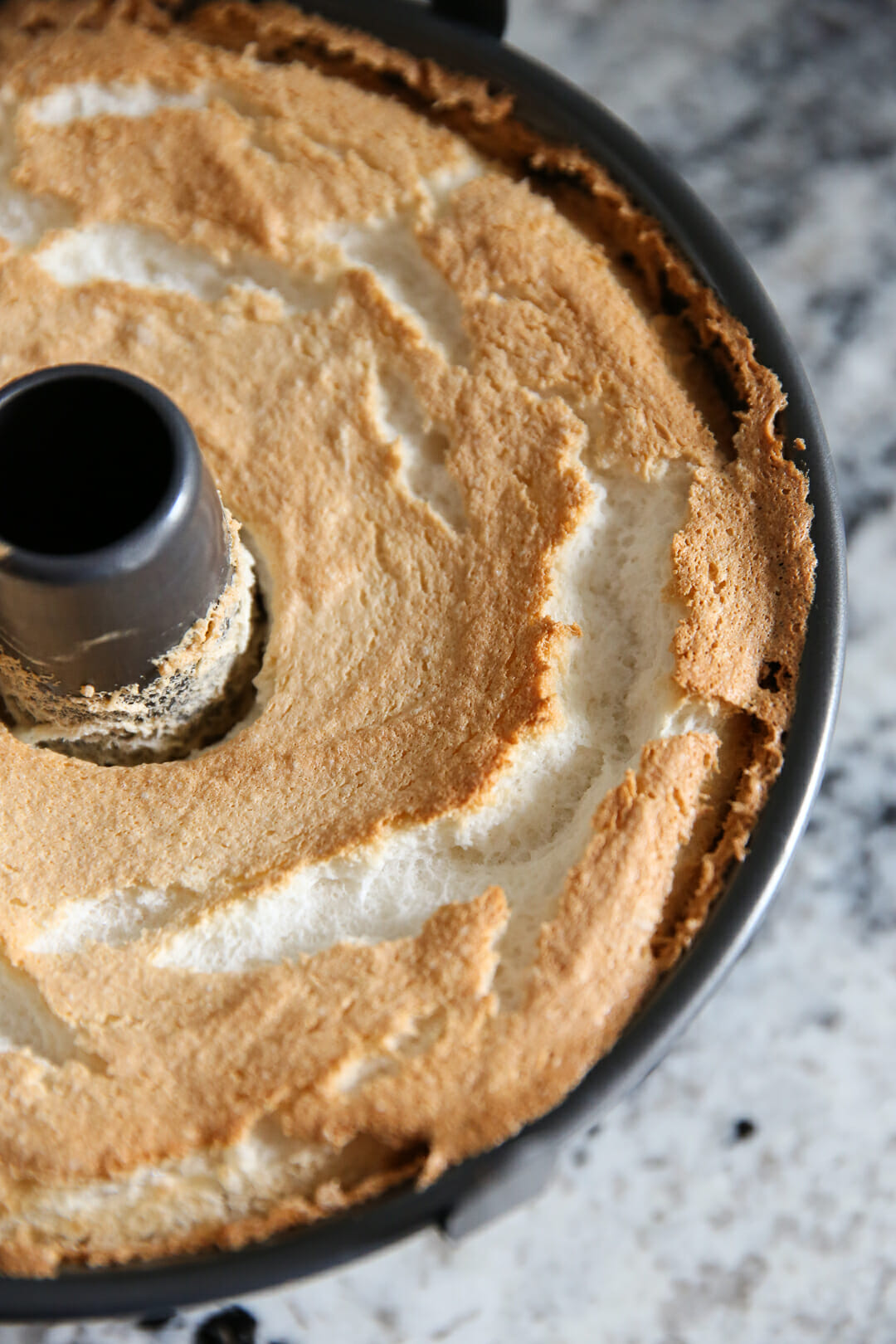 Now you'll notice my pan has little "feet" on it. Many angel food cake recipes will tell you to place your pan upside-down over a bottle, but if you buy a pan that has feet, it makes this part super easy. Angel food cake needs to cool upside-down like this to let the structure of the cake develop and this prevents it from sinking.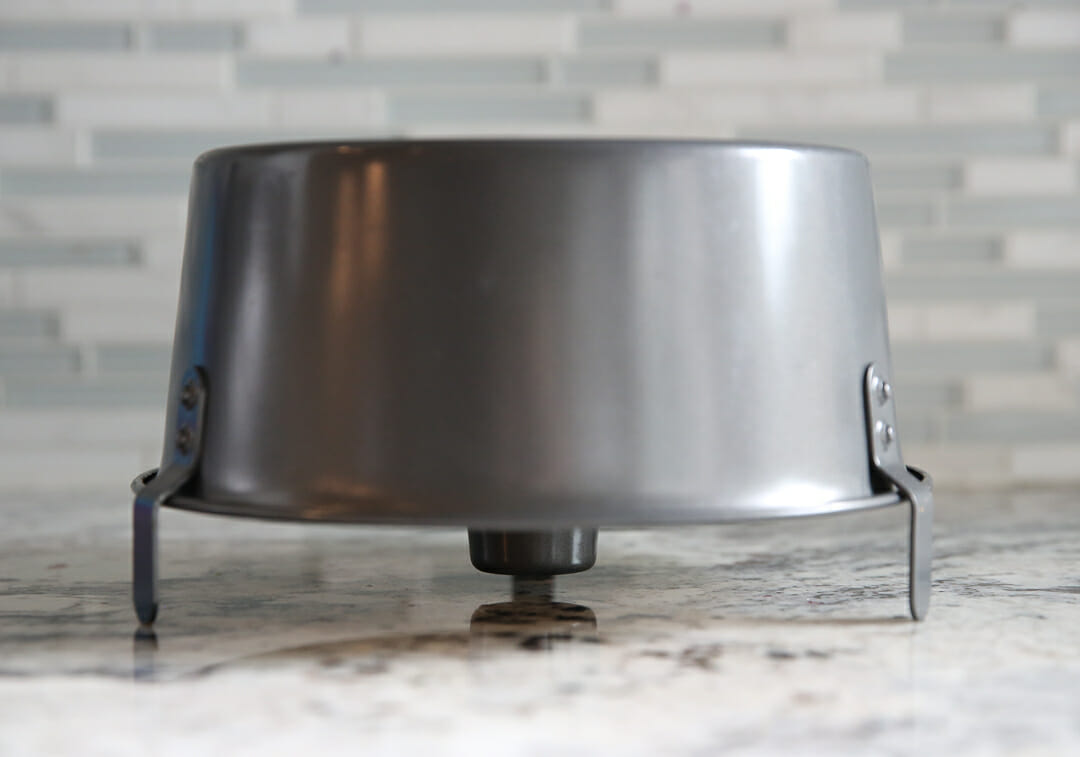 When it's all cooled, you can run a knife around the edge and pop it out of the pan.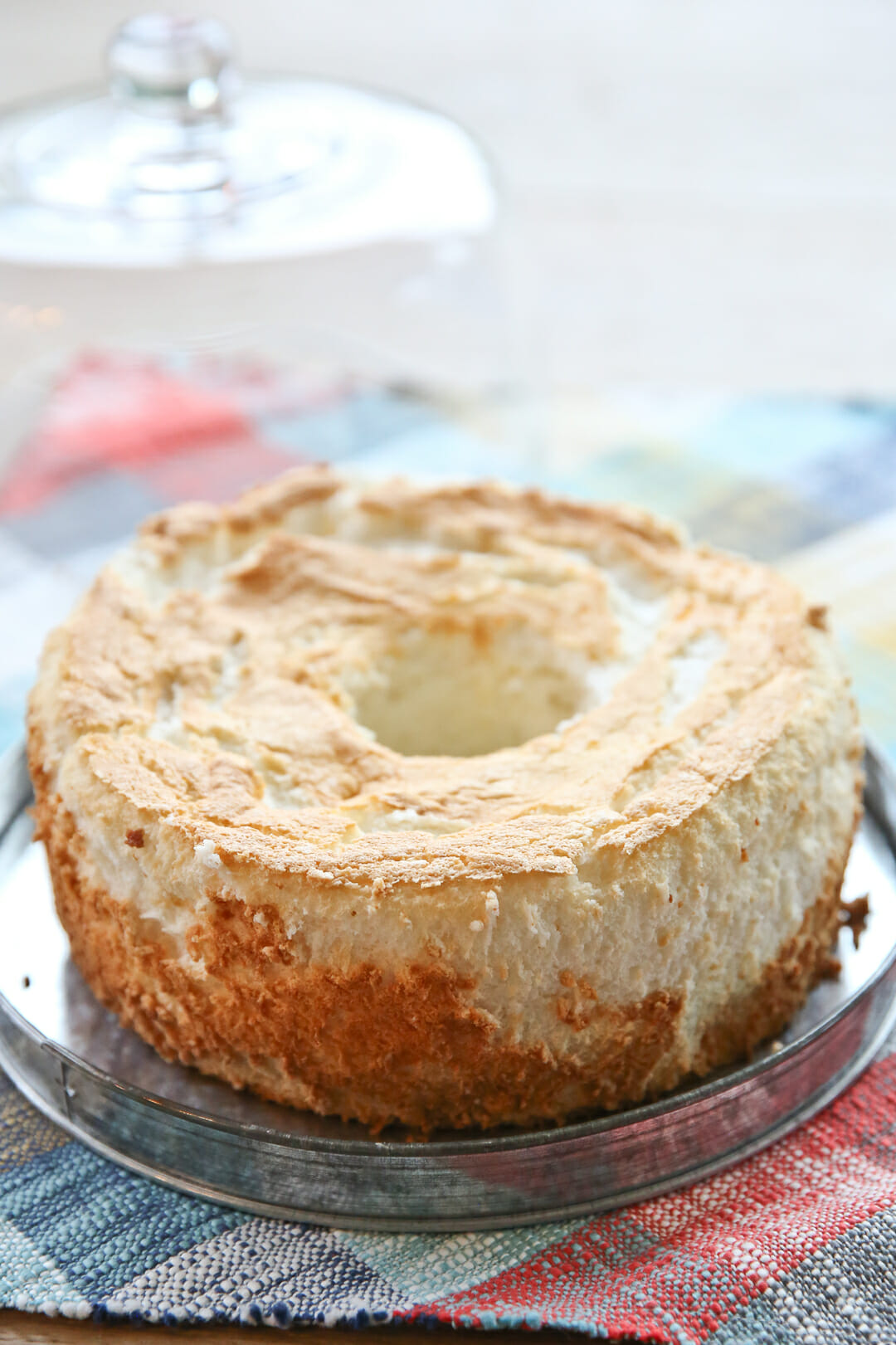 Homemade Angel food cake is a favorite around here with strawberry shortcake, but we'll use any good fruit we can get our hands onto. I'm using some fresh peaches from my Dad's tree that I had frozen last summer and they were perfection.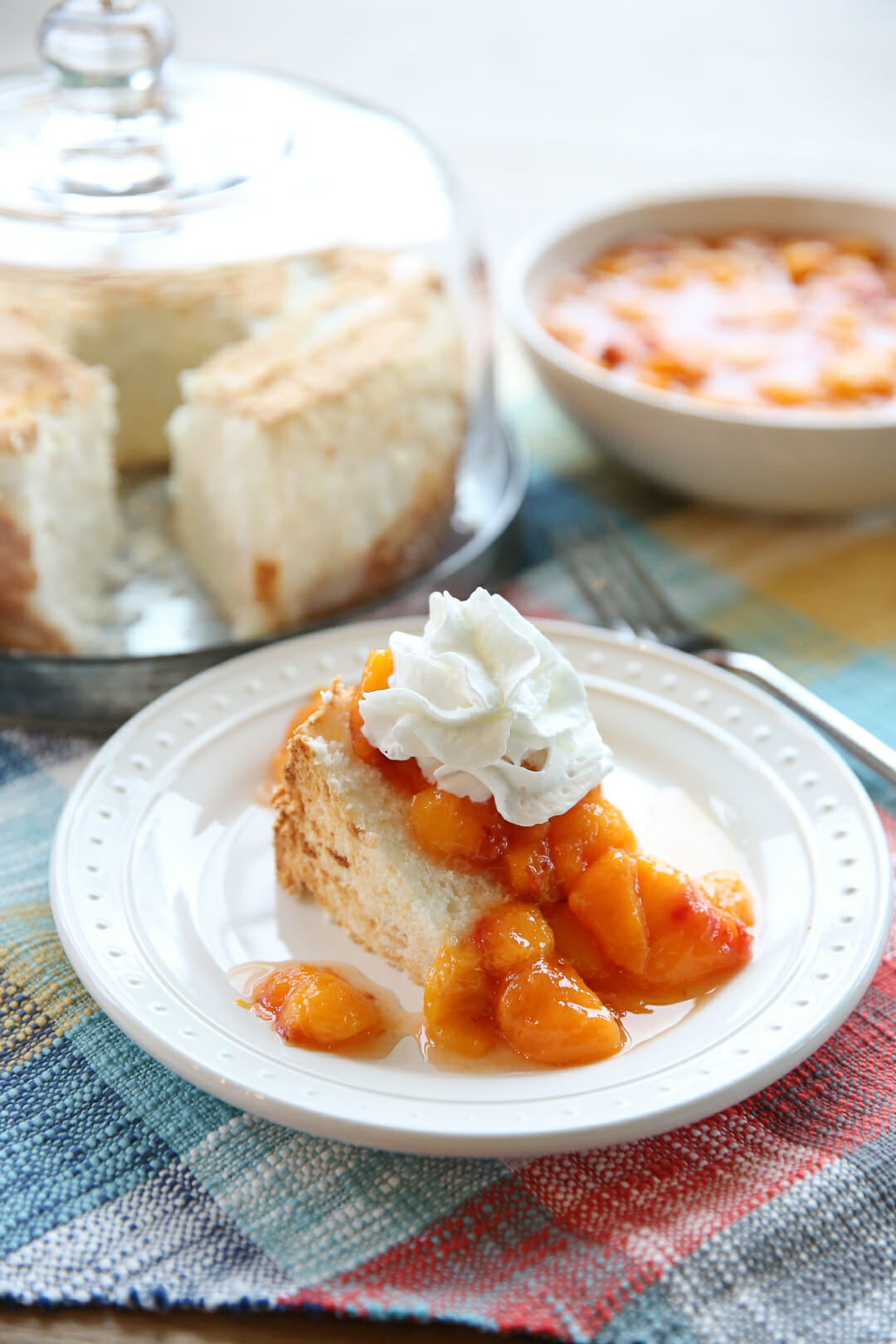 If you've never made homemade angel food, I hope you'll give this one a try!
Print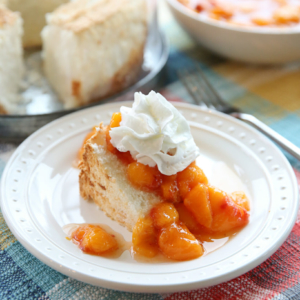 Homemade Angel Food Cake
Prep Time:

15

Cook Time:

45 minutes

Total Time:

2.5 hours
---
Description
A beautifully light and fluffy cake, perfect for a variety of dessert dishes!
---
1 cup

cake flour

1 1/2 cups

sugar

12

large egg whites at room temperature

1/2 teaspoon

salt

1 teaspoon

vanilla extract

1 teaspoon

almond extract

1 1/2 teaspoons

cream of tartar
---
Instructions
Preheat the oven to 325°F. Don't grease or flour your angel food cake pan. A 10″ round pan or an angel food loaf pan will fit this recipe well.

In a mixing bowl, whisk together the flour and 3/4 cup of the sugar. Set aside.

In the bowl of a stand mixer, combine the egg whites, salt, and extracts. Use the whisk attachment and beat until mixture is frothy, about one minute, and then sprinkle in the cream of tartar. Continue beating until stiff peaks form.

Add the remaining sugar, 1/4 cup at a time, then gradually fold in the dry ingredients.

Spoon the batter into the pan, and bake the cake for 40 to 45 minutes, or until it's golden brown and the top springs back when lightly touched.

Remove the cake from the oven, and set it upside down on the pan's "feet" or if your pan doesn't have feet- with a bottle through its center cone to keep its top from flattening on the counter. Let the cake cool for 1 1/2 hours.

Loosen the edges of the cake with a knife, and remove it from the pan.

Store the cake, covered, on the counter for up to a week. Freeze, well wrapped, for up to 3 months.
---