Despite the commonly-used name, these easy cookies aren't necessarily a direct copycat of the crispy cookie we all know, but rather an homage to the idea of creamy white frosting sandwiched between chocolate cookies.  In this easy, shortcut recipe, soft fudgy cookies are filled with fluffy buttercream in this all-time family favorite! Looking for a GIANT version of this cookie??  Tap Here!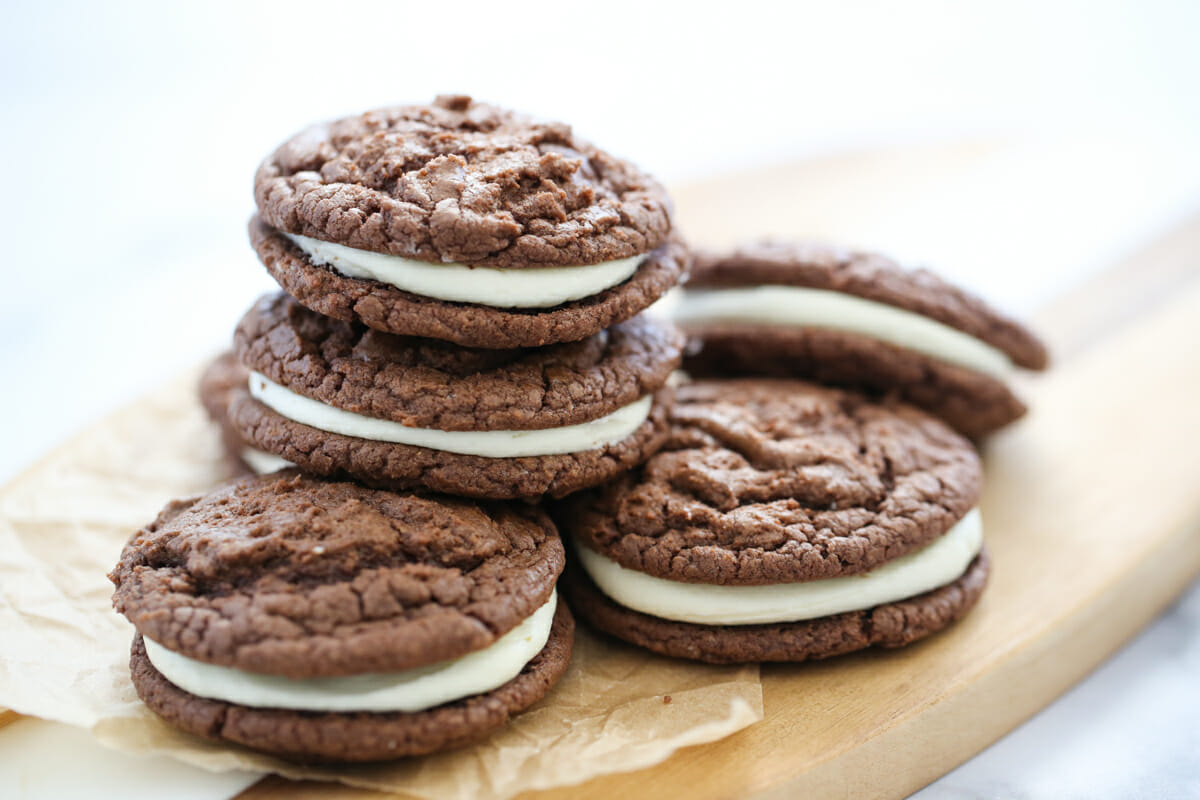 How to Make Homemade Oreos
Homemade Oreos start with a boxed cake mix!  I always use Duncan Hines brand Devil's Food.  This recipe can certainly be made with any brand but just realize all cake mixes are starting to be a little different these days so results may vary a bit.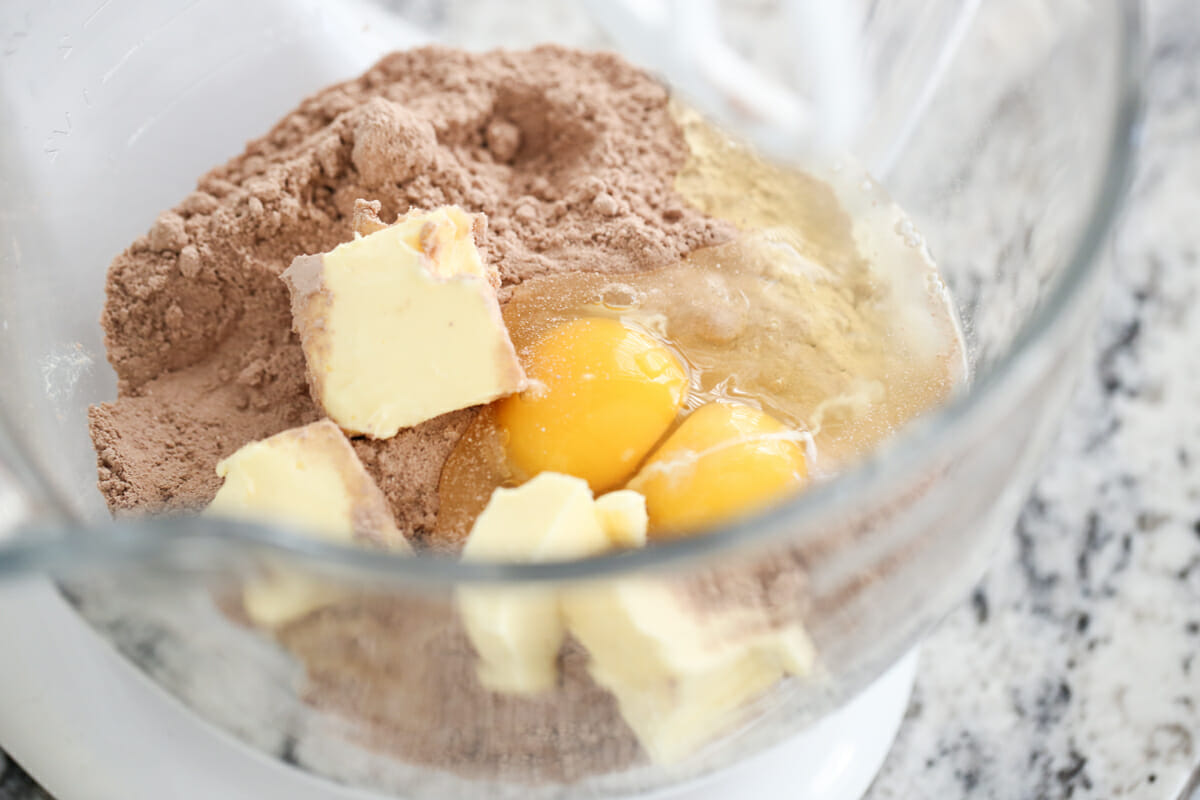 You only need 3 ingredients for the cookies: Cake mix, eggs, and shortening.  This recipe is also commonly made with oil in place of the shortening, but I've found for me, I get the best results with shortening.  See my "notes" section of the printable recipe for details.
Form your dough into small balls.  A cookie scoop is very helpful for sandwich cookies because it ensures they will all be the same size.  I'm using my smallest scoop, which is 1 1/2 tablespoons, and this produces a cookie that is on the larger side.  If you'd like a higher yield, or smaller cookies (more like the the size of actual oreos) you'll want to use a tablespoon or less of dough.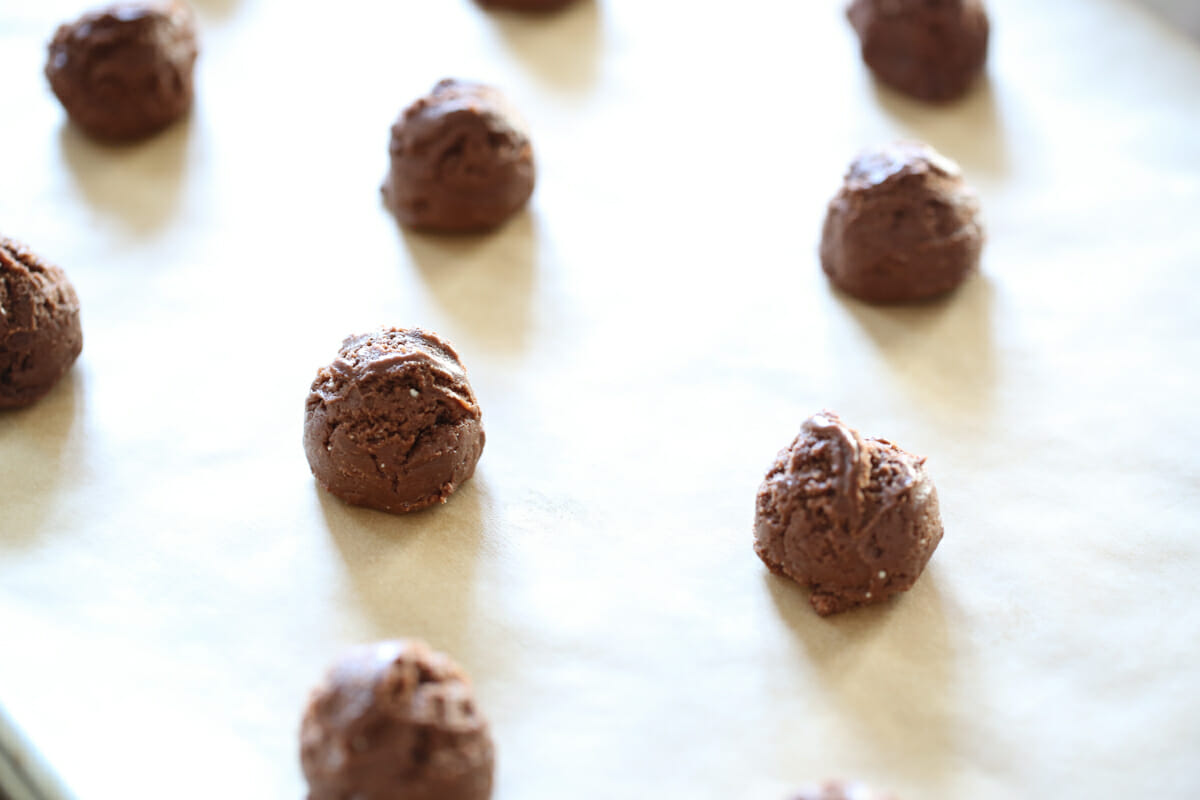 Bake your Homemade Oreos
Do not flatten your dough balls before cooking.  They will flatten on their own and should cool with nice craggly tops.  Let them cool completely before filling.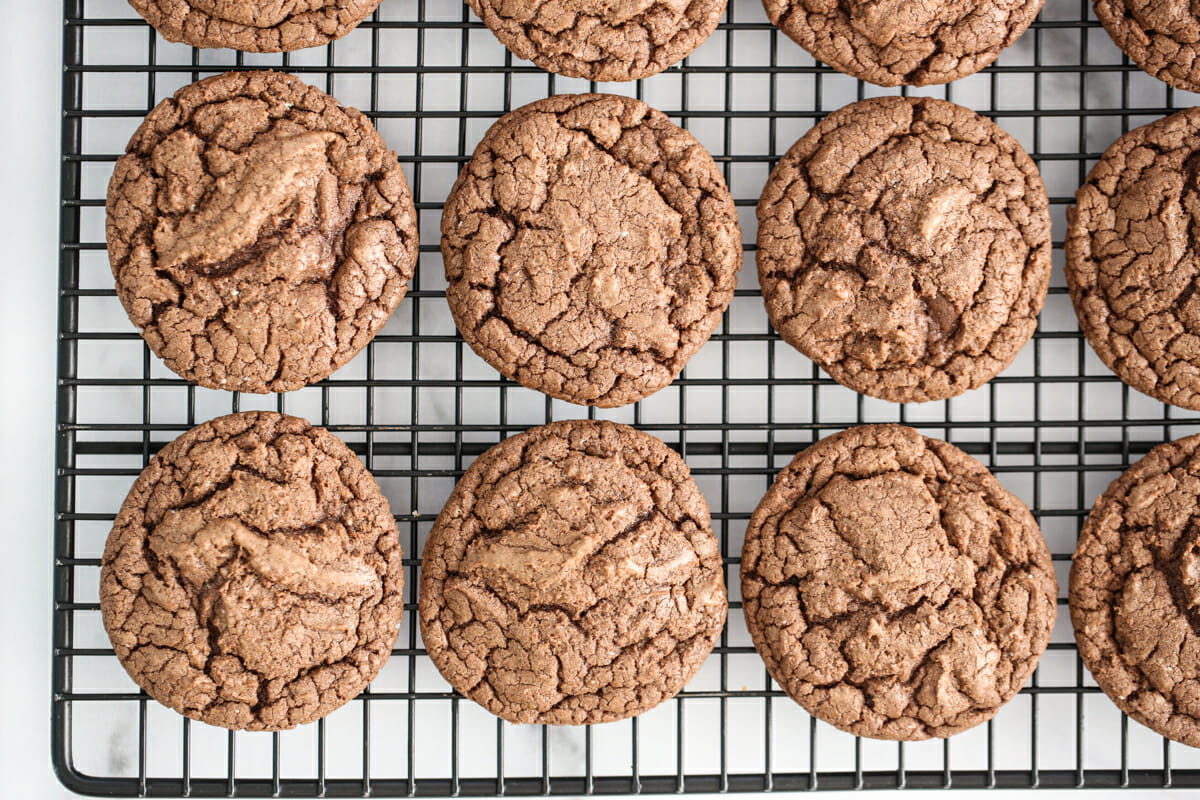 Fill your Homemade Oreo Cookies
While they're cooling, you can whip up your frosting.  I like to use my Perfect Buttercream Frosting (a half batch of that frosting is the perfect amount for one batch of these cookies) but they are also great with cream cheese frosting if that's your jam.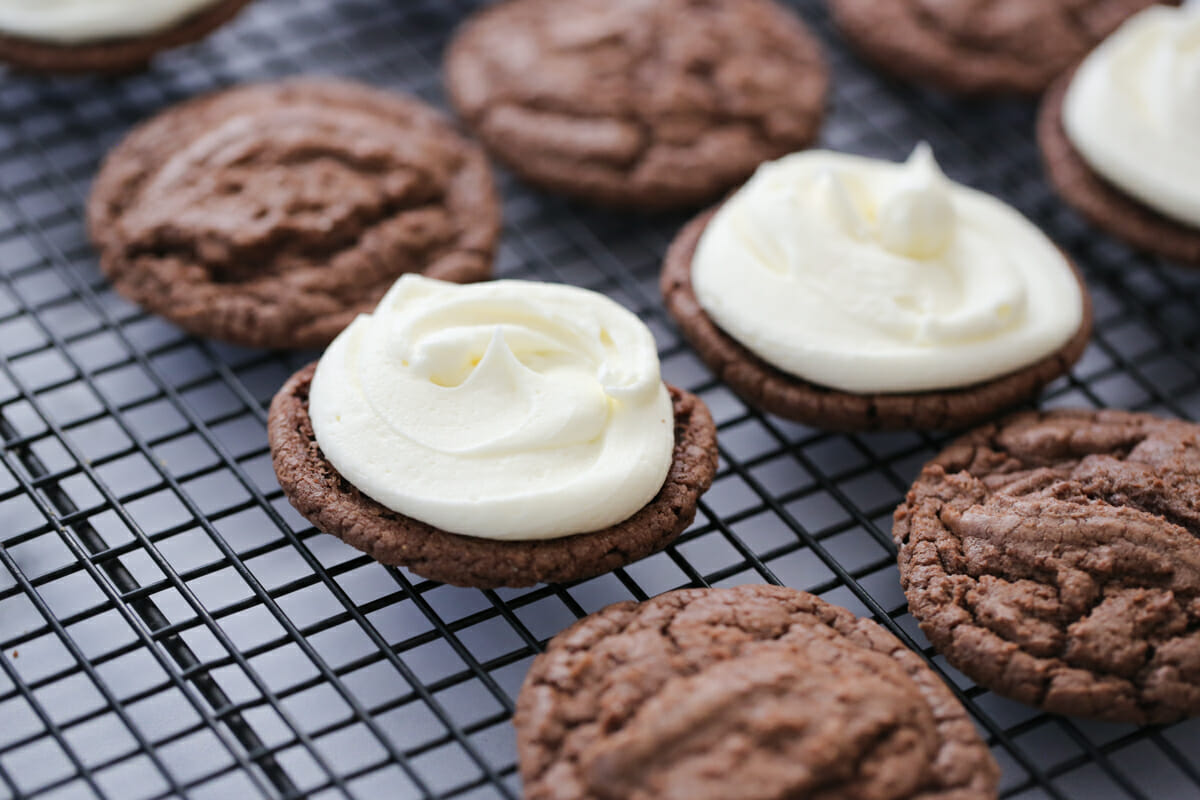 Sandwich your little cuties together gently.  These will make about a dozen (I think I got 11) of these cookies on the larger side.  You can see the size here in comparison to my hand.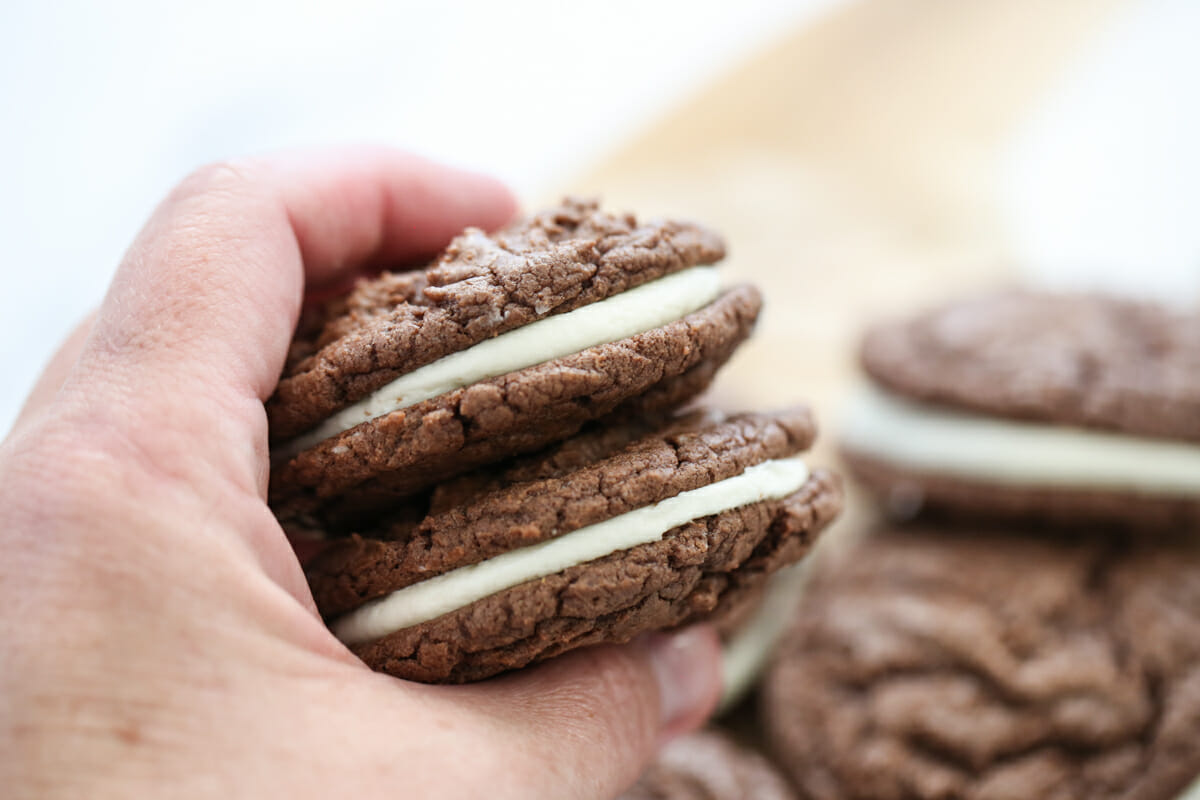 Unlike crunchy Oreos, these cookies are sooooo soft.  More like the texture of a brownie in the middle, which makes them way better than actual oreos.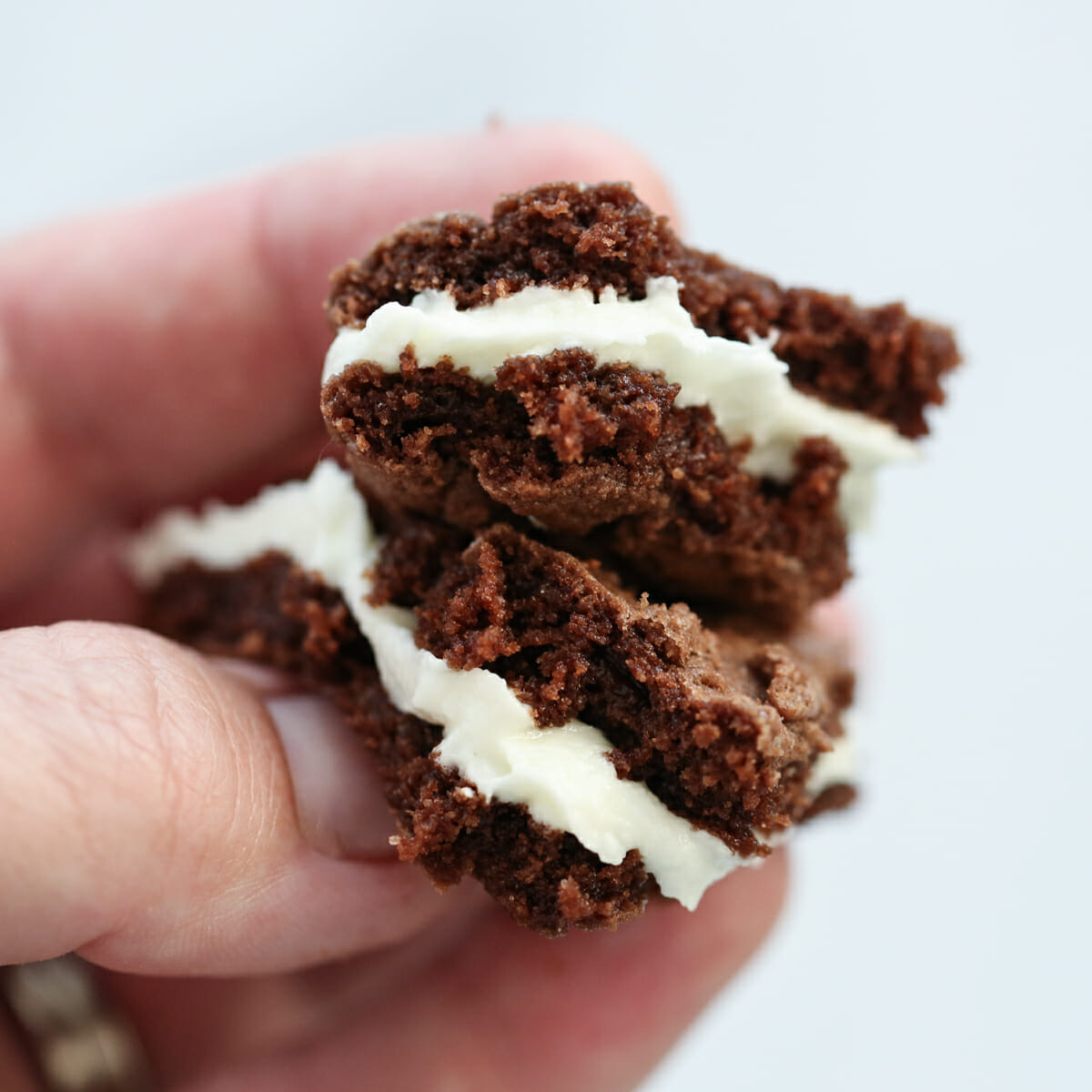 Whip up a batch and see how fast they disappear!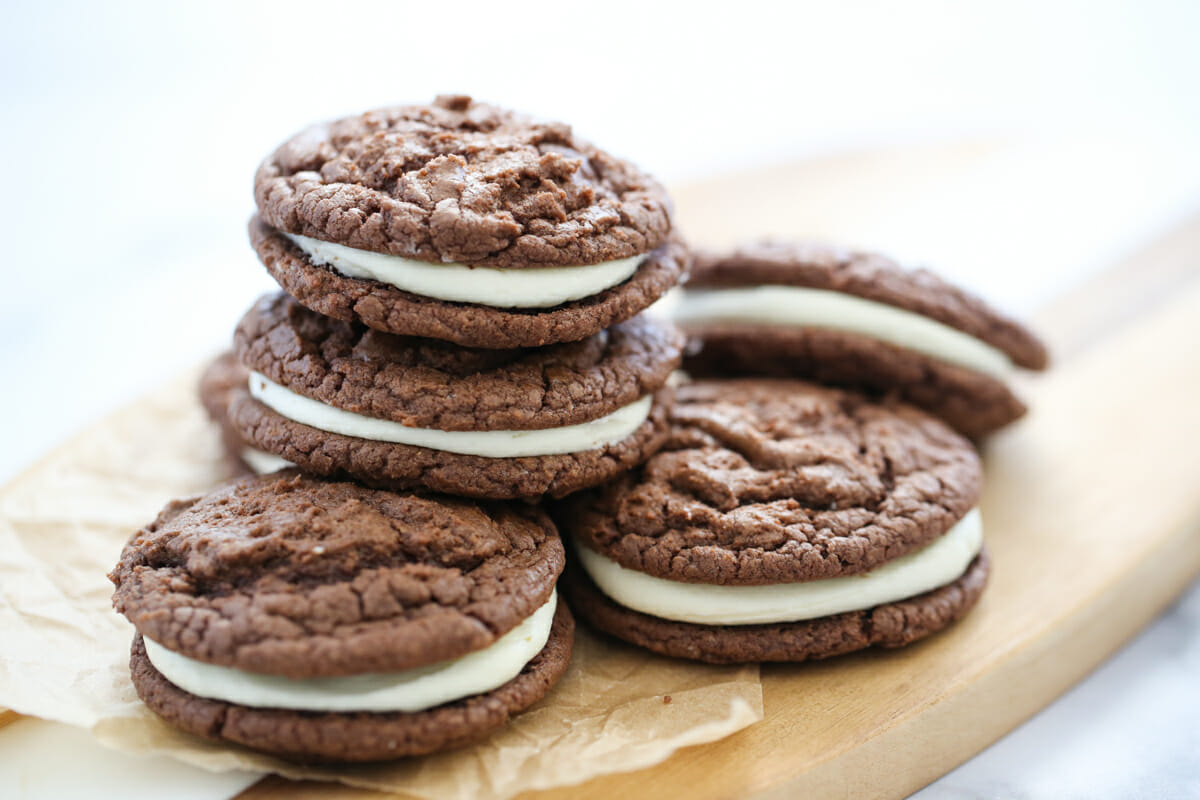 Print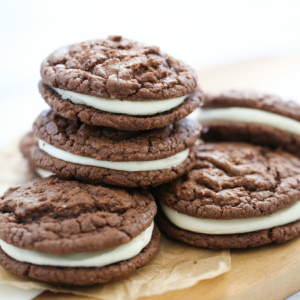 Homemade Oreos
Author:

Sara Wells

Prep Time:

5 minutes

Cook Time:

10 minutes

Total Time:

15 minutes

Yield:

12
---
Description
Soft Brownie-like cookies filled with fluffy vanilla buttercream.  You might also enjoy them with cream cheese frosting, as well!  Many people love to keep these in the fridge and eat them cold.
---
Cookies
15.25 oz Devil's Food Box Cake Mix (ignore box directions)
2 eggs
1/2 cup shortening (I use butter flavored Crisco, see notes)
Filling
1/2 cup real butter
1 1/2 cups powdered sugar
1 teaspoon vanilla
---
Instructions
For cookies, preheat oven to 350 degrees and line a baking sheet with parchment or a silicone baking mat and set aside.
Place cake mix in a bowl and add shortening and eggs.  Beat until well combined into a smooth cookie dough.  Use a cookie scoop to portion dough into round balls onto the cookie sheet (photos show a scoop that is 1 1/2 tablespoons and produces a cookie on the larger side).
Bake for about 10-12 minutes.  All ovens cook differently so keep an eye on them.  Edges should be set and tops nice and craggly.  If your cookies are smaller than 1 1/2 tablespoons they will bake faster, more like 8-10 minutes.
Let cool on the baking sheet for about 5 minutes and then transfer to cooling rack.  Cool completely before filling.
Frosting
Beat butter until soft and creamy.  Add vanilla, and then powdered sugar a little at a time, beating until incorporated.  Continue to beat for 1-2 minutes until super creamy and fluffy.  If for any reason your frosting is too thick, you can add tiny amounts of milk or cream until it reaches consistency, but it should be fine as-is!
Scoop frosting into a zip-top bag and slice the corner off.  Turn half of your cookies over with the bottom side facing up and then pipe your frosting on.  Sandwich cookies together.
---
Notes
This recipe is commonly made with vegetable oil in place of the shortening.  You can certainly make it that way, however I find that the dough is often much to loose to scoop when using oil so I prefer shortening for more consistent results.
Cake mixes are continuously changing sizes, which affects recipes like this based around them.  If you use a different brand of cake mix than I do, results may vary.  I have found if using oil in the recipe, or a box mix that is less than 15.25 oz, adding 1/4-1/3 cup of all purpose flour helps.