Pumpkin Butter.  I spent most of my adult life with little interest in pumpkin butter.  I think it comes from some deep-rooted scars of my youth after tasting apple butter for the first time and realizing it had absolutely nothing do to with actual butter.  (I mean, false advertising, right?)  But one time when I needed pumpkin butter for a recipe and I couldn't find it anywhere, I figured I would just make my own.  And it was SO much better than anything I had ever bought.  So what is pumpkin butter?  Spoiler alert: no actual butter involved.  It's pumpkin puree loaded with fall spices and sweet scents of maple and apple that's been cooked down until it's thick and spreadable.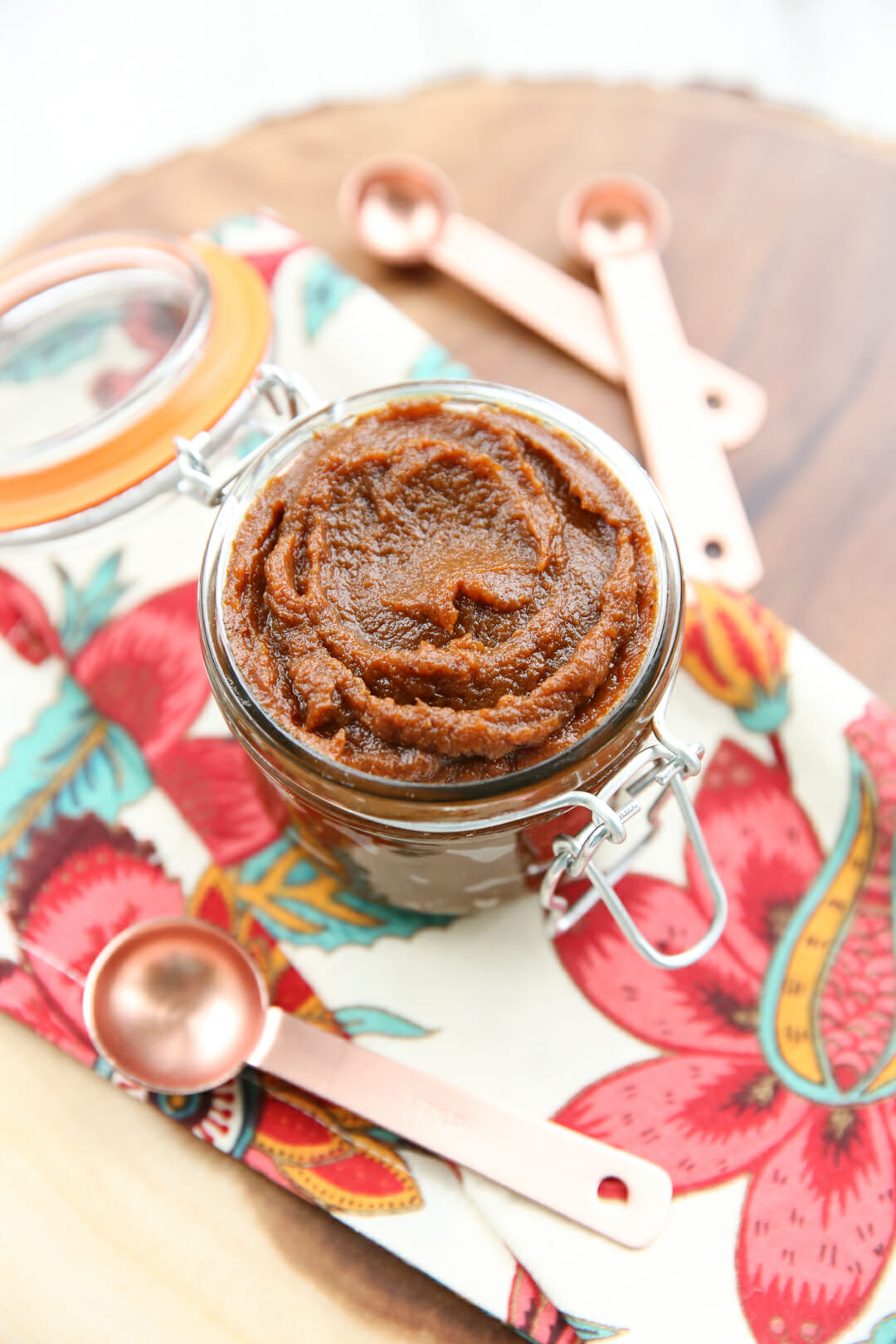 Some recipes involve hollowing out fresh pumpkin and roasting or slow cooking for hours, but this little short-cut version will give you rich, flavorful pumpkin butter right on your stove top in under 30 minutes.  Now you might be thinking,  "Great, Sara.  But what the heck do I do with pumpkin butter?"  Well.  First of all, it's like autumn in a jar.  So there's that.  It's fantastic spread on buttered toast, pancakes, waffles, and french toast.  Put a dollop over this baked overnight French toast, or spread in between delicate crepes.  It's also amazing swirled into creamy cheesecake, vanilla ice cream, or warm oatmeal.  So now that you are salivating, ready to make it?
You just dump everything in a pot here.  Couldn't be easier. Well it could if you somehow got someone else to make this for you and deliver it.  That would be way easier.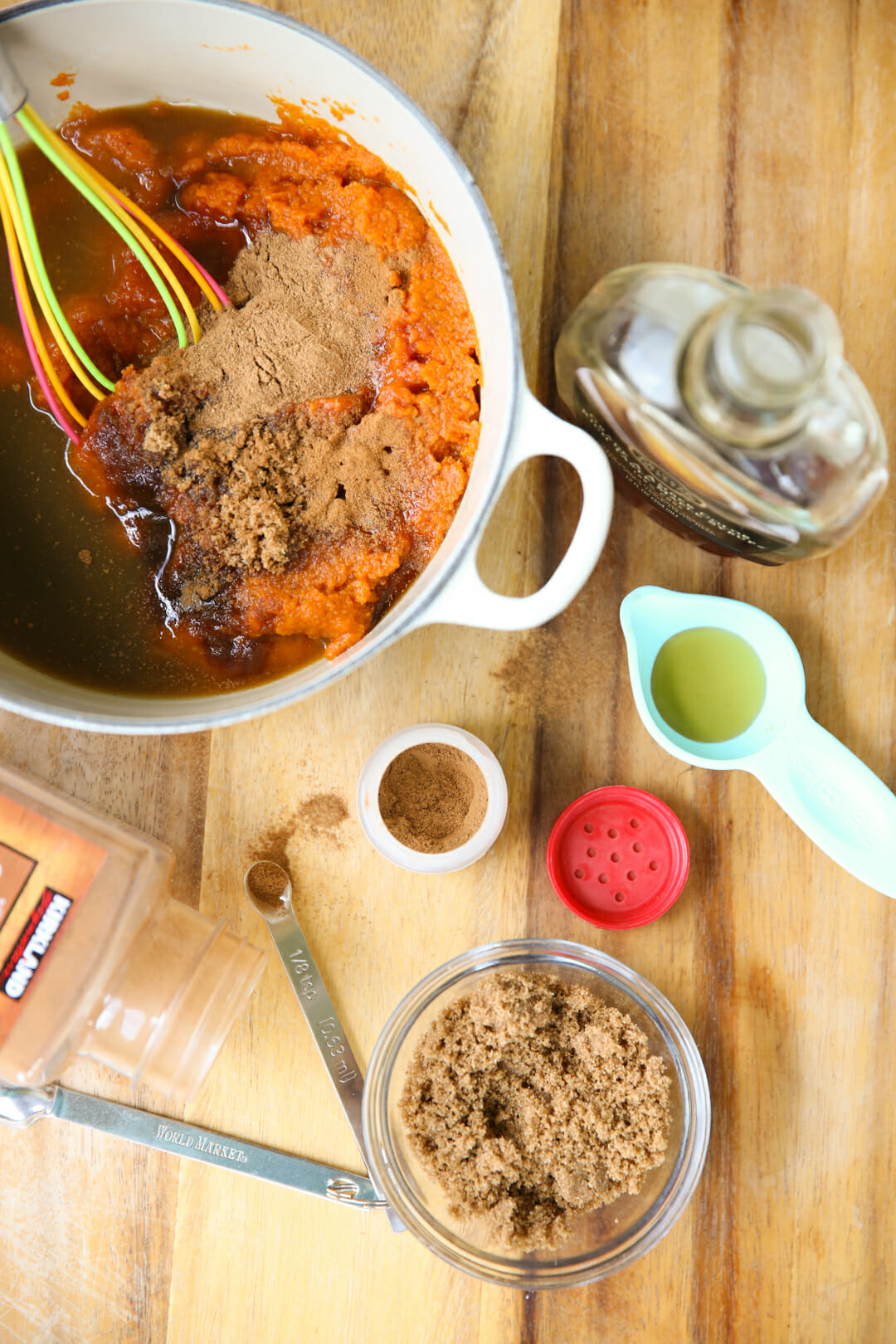 I suggest using real maple syrup here, the good stuff, but that's not totally necessary.  And you can adjust the spices as you wish, it's 100% customizable.  I happen to love nutmeg and cloves so I tend to go heavier on those.  Other people will hurt you if you add too much nutmeg to anything *cough* Kate *cough cough* Stir everything up and it looks pretty ordinary.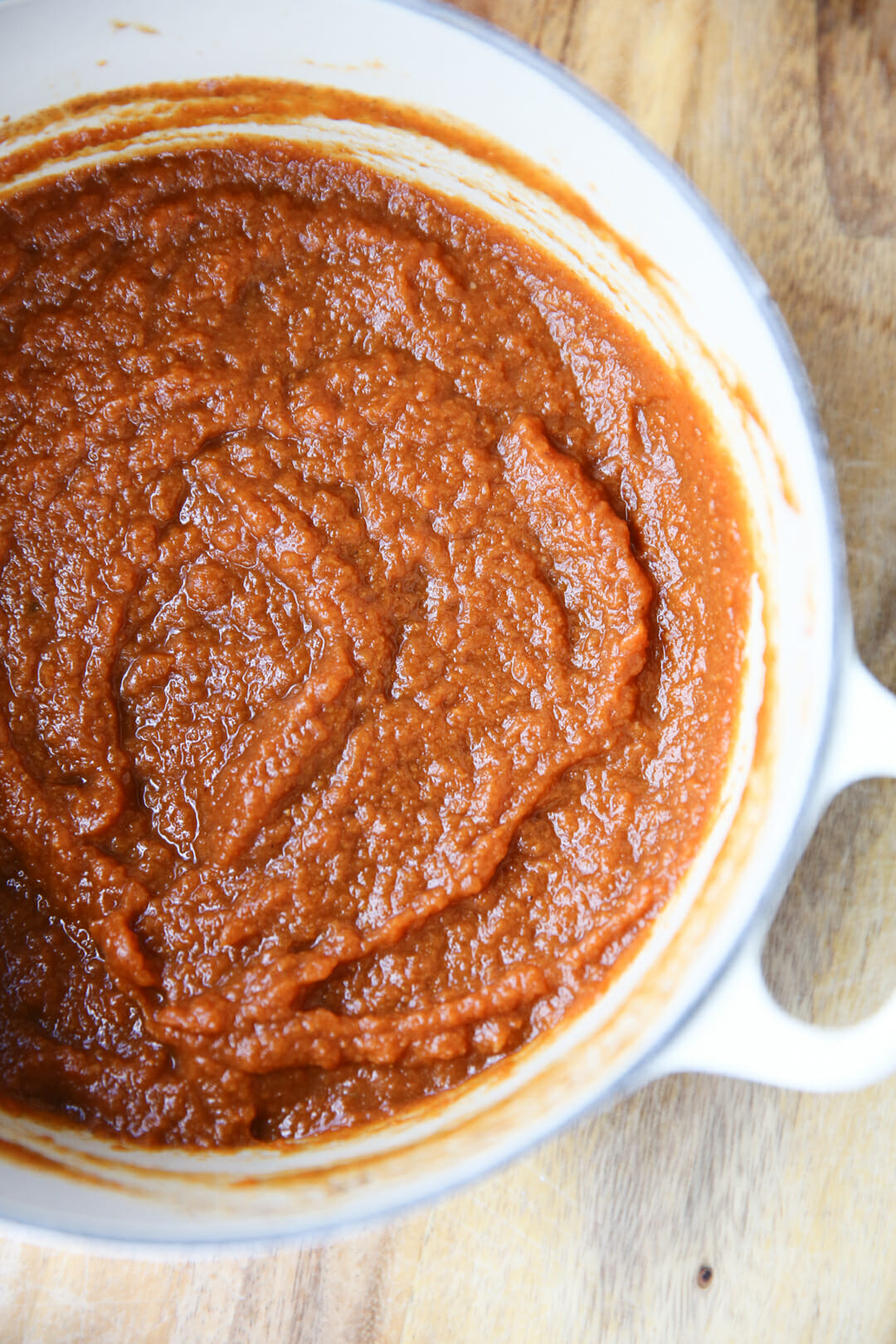 But after simmering for 20-30 minutes, some of the liquid evaporates and the flavors are concentrated.  Look how thick and creamy it's become.  Kind of like spreadable pumpkin pie.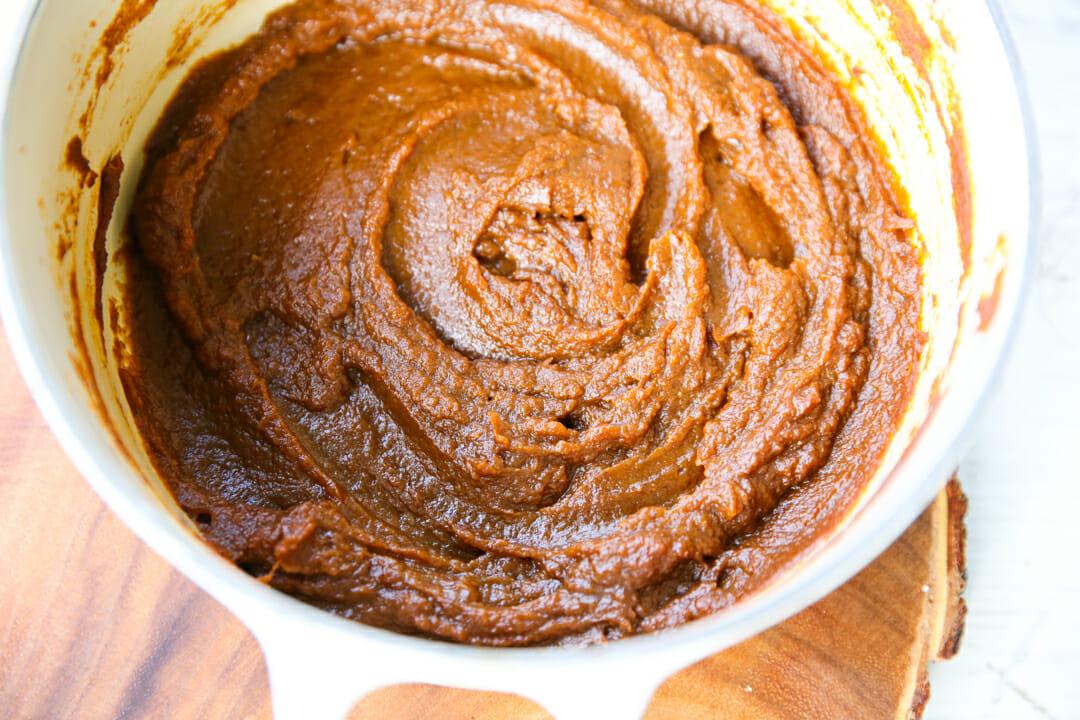 I love keeping this in a little jam jar in the fridge.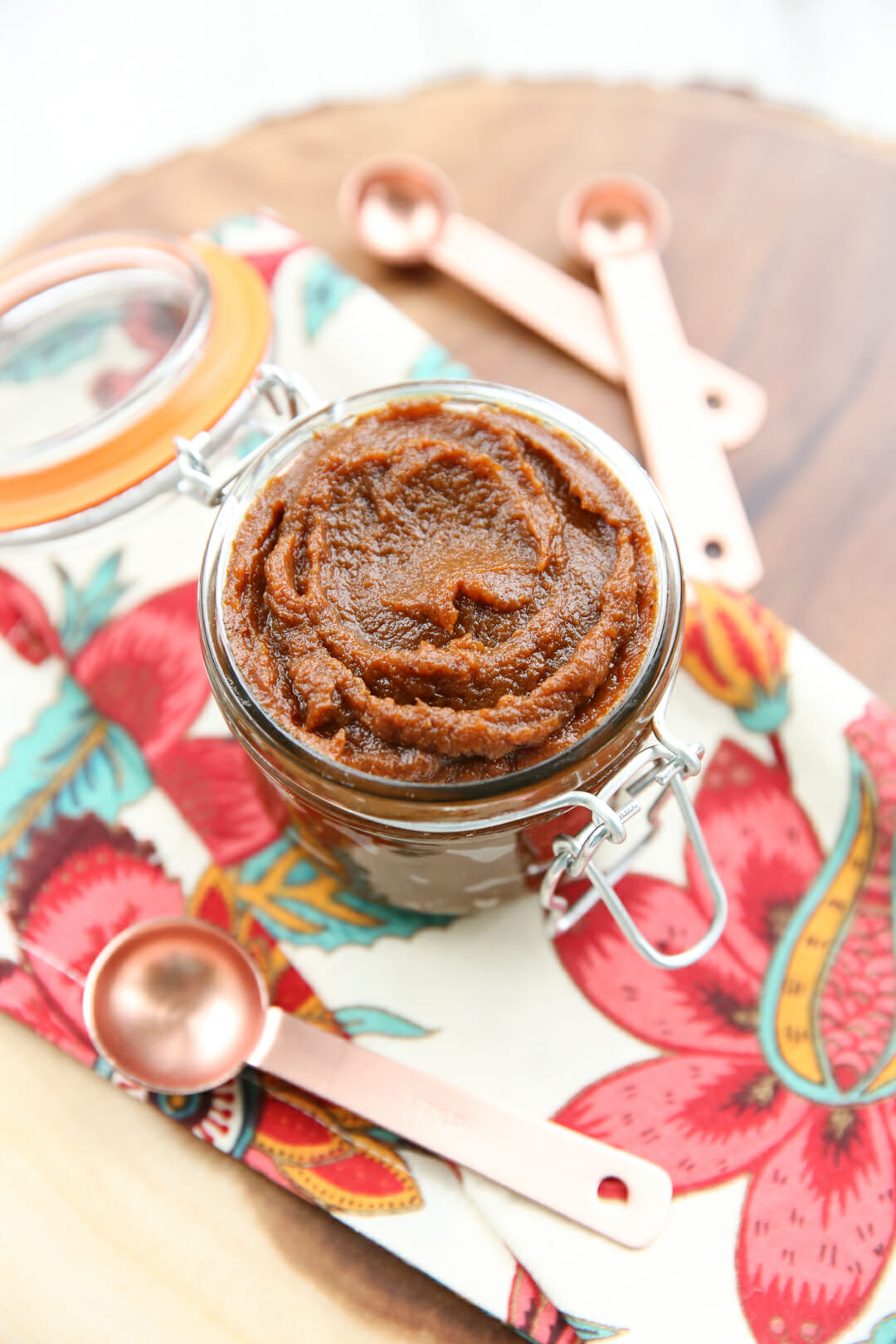 And it makes such a sweet fall gift.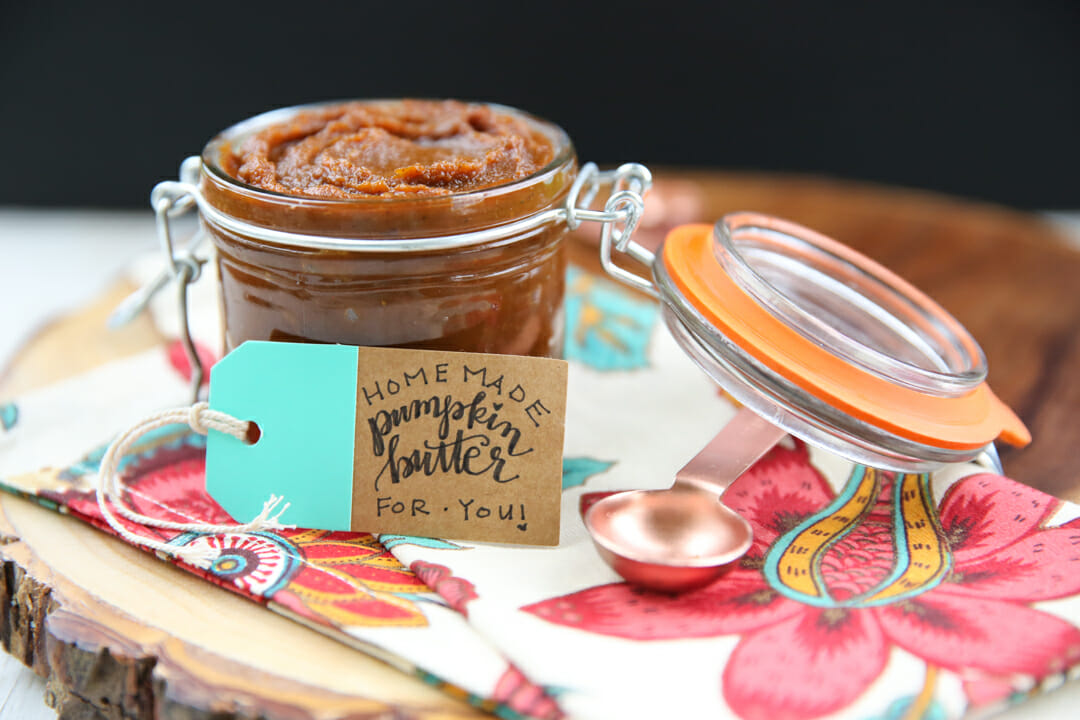 Throw a little tag on there and tie it to a box of pancake mix and you'll knock someone's socks off.  Speaking of cute tags- if you follow me on Instagram you've seen my hand-lettering posts.  I have a blog post all about it, here, if you're interested in getting started!  I love hand-lettering gift tags for goodies; one of my favorite things to write on!  I posted a photo over the weekend on Instagram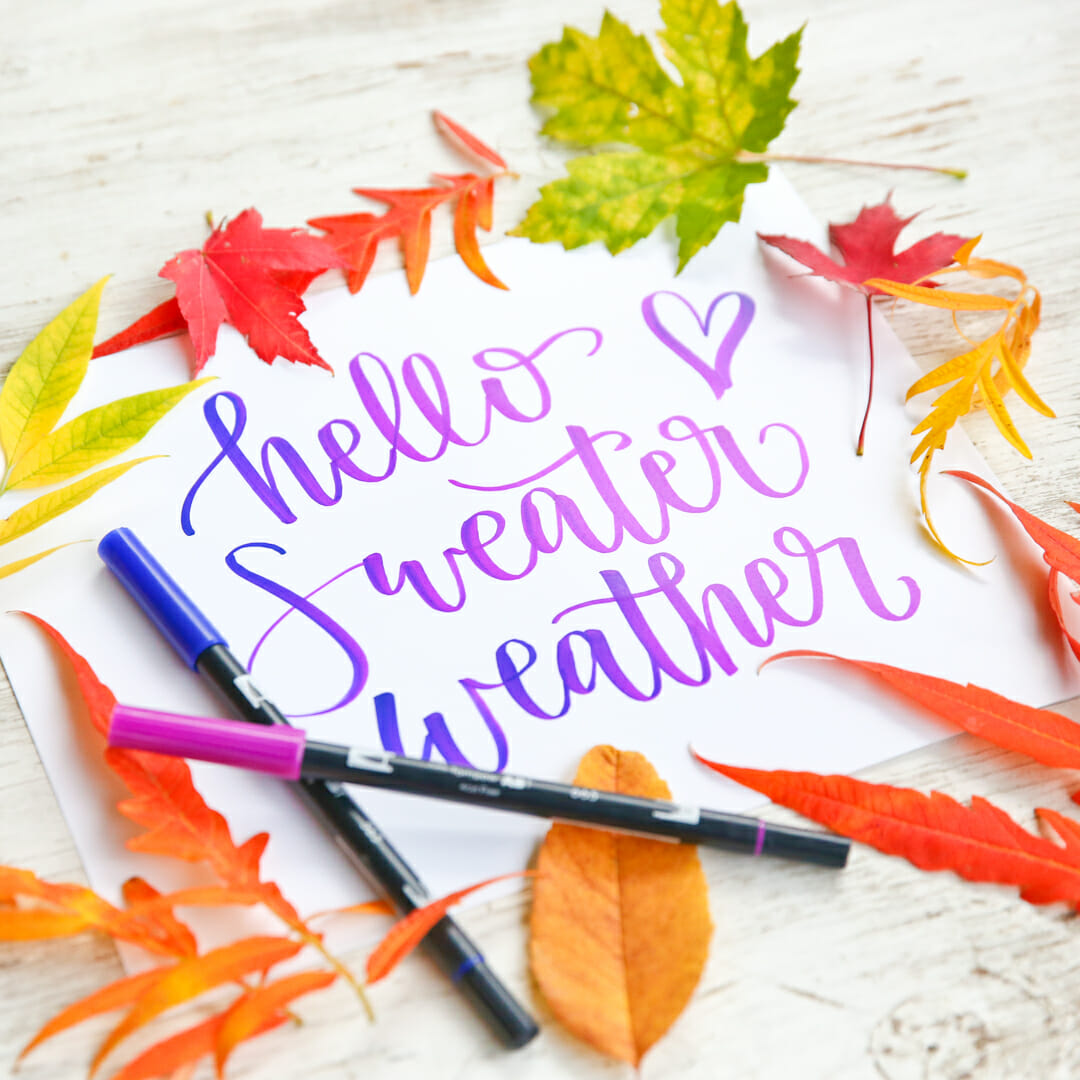 to share that some of my most favorite hand-lettering designers just released an amazing course that I love.  You can see all the info by clicking here.  If you use my code OURBESTBITES10, you will save 10%. If you've ever wanted to learn how to write like this, I highly recommend this class.  I went through it this weekend and it's fantastic!  Anyway, back to pumpkin buttah'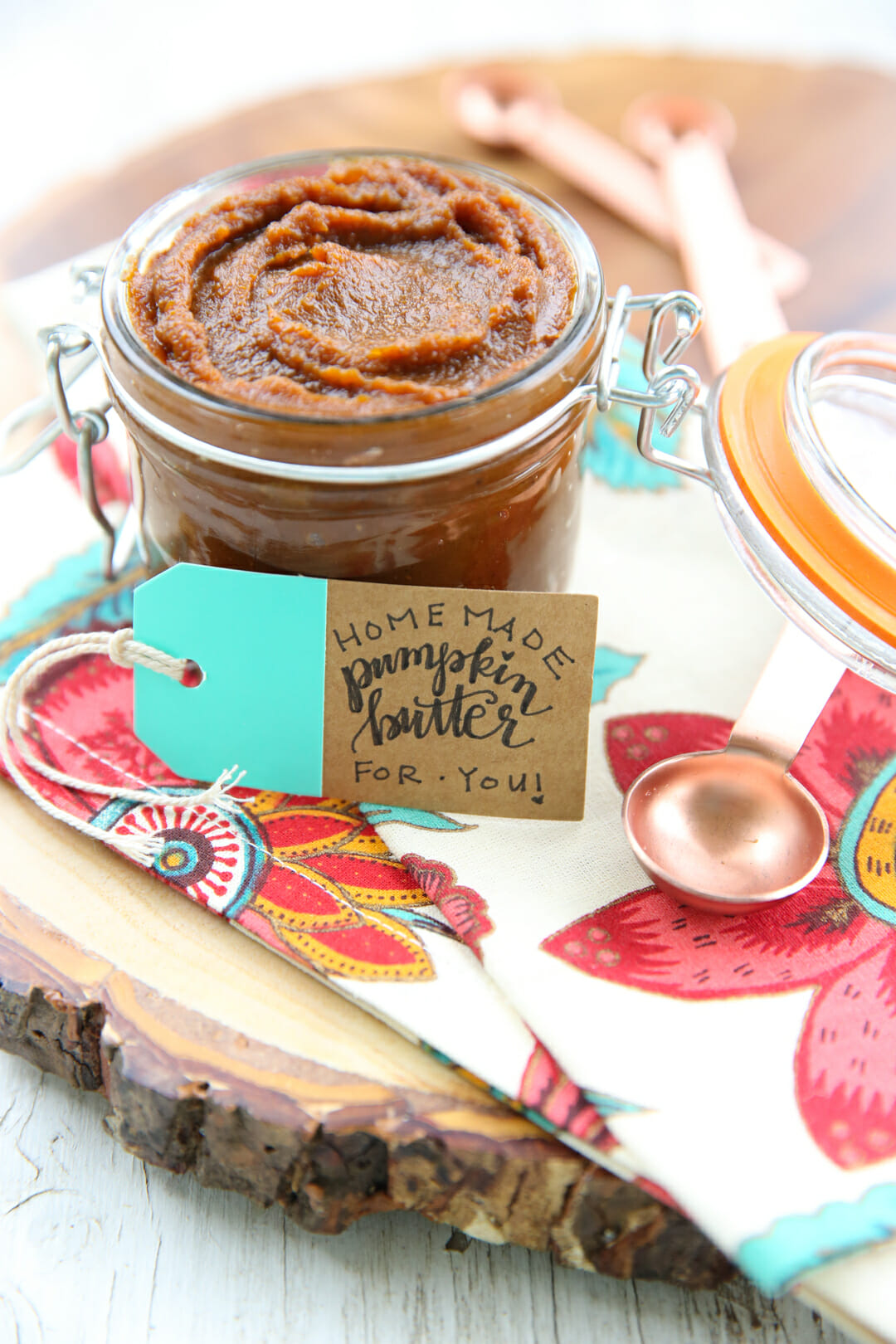 It's delicious.  And it's going to show up in a recipe next week that you're going to love!
Print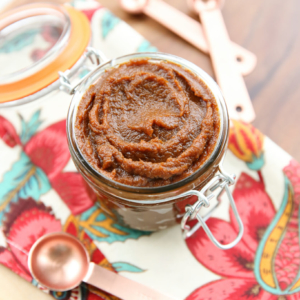 Quick and Easy Pumpkin Butter
Author:

Our Best Bites

Prep Time:

5

Cook Time:

20

Total Time:

25 minutes
---
Description
A quick and easy recipe for homemade pumpkin butter. Tastes amazing on toast, waffles, pancakes, crepes, french toast, or swirled into cheesecake, ice cream, or brownies!
---
14 oz

can pumpkin puree

1/2 cup

brown sugar (I prefer dark)

3

–

4

tablespoons maple syrup (I suggest 100% pure)

1/4 cup

apple cider

1 1/2 teaspoons

cinnamon

3/4 teaspoons

ground ginger

1/8 teaspoon

cloves

1/8 teaspoon

nutmeg
pinch salt
---
Instructions
Whisk all ingredients together in a pot on the stove top, bring to a low simmer. Simmer until thick, about 20-25 minutes, stirring often. Adjust spices and sweeteners as desired. If it gets too thick, just add a little more apple cider. Let cool completely and store in fridge.
---
Notes
Recipe is easily doubled using the large can of pumpkin puree.