Flowers are blooming, sun is shining, and spring is in full swing where I live! I created this Honey Lemon Vinaigrette recipe specifically for spring and summer salads full of fresh fruit, like juicy berries or peach slices. It's naturally sweetened with honey and fresh lemon juice and zest gives it a really bright flavor. Are you spotting those Candied Pistachios from last week in there too? If you're not making your own salad dressings, you're missing out. Don't get me wrong- I'm not opposed to store-bought dressings; I have a fridge door full, but there is something SO much better about a homemade dressing and they're deceptively easy to make!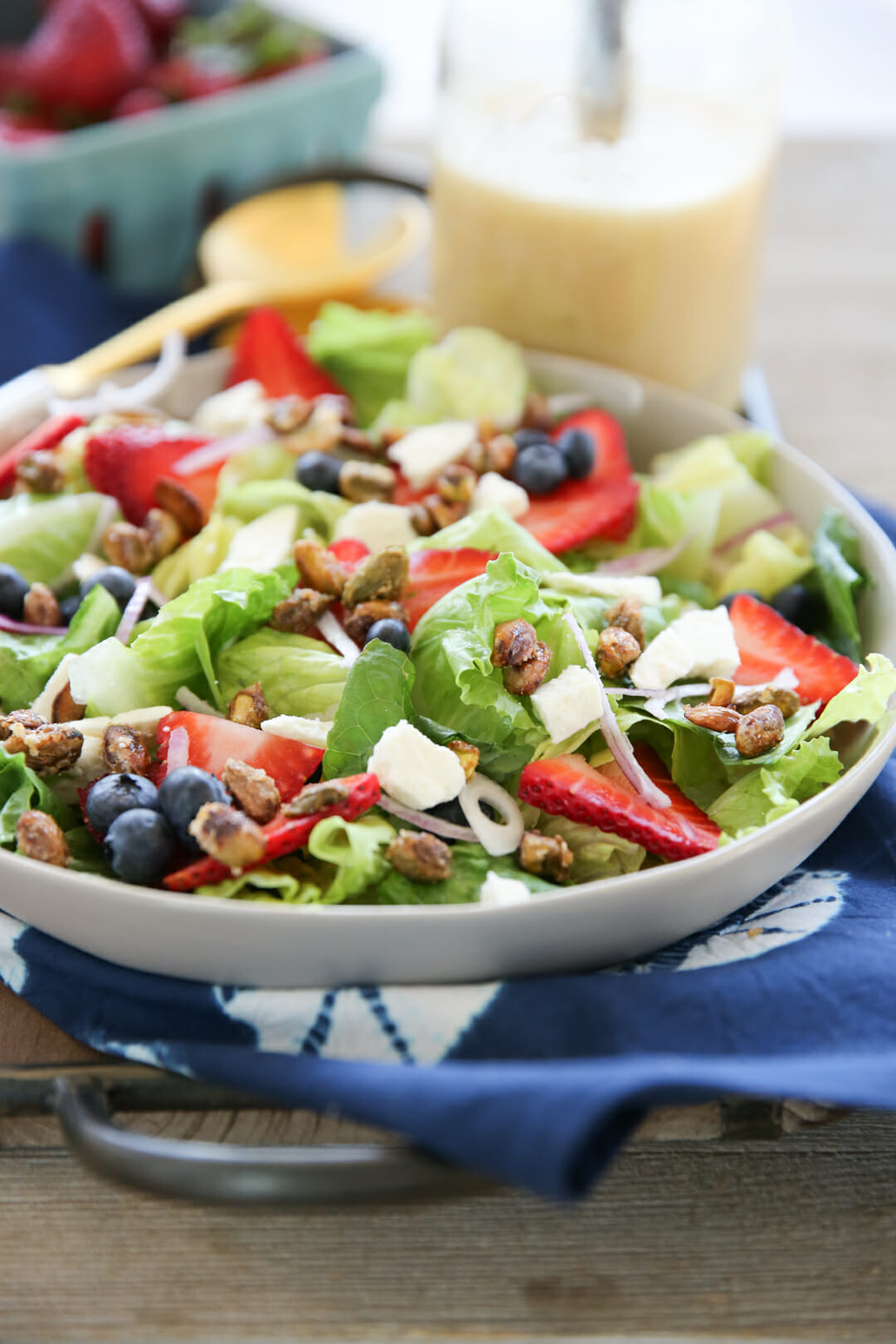 Hopefully you should all know by now that bottled lemon juice should only be used for canning- always use fresh lemons for cooking! You're going to include the zest in this recipe, so make sure you zest the lemon first and juice it after.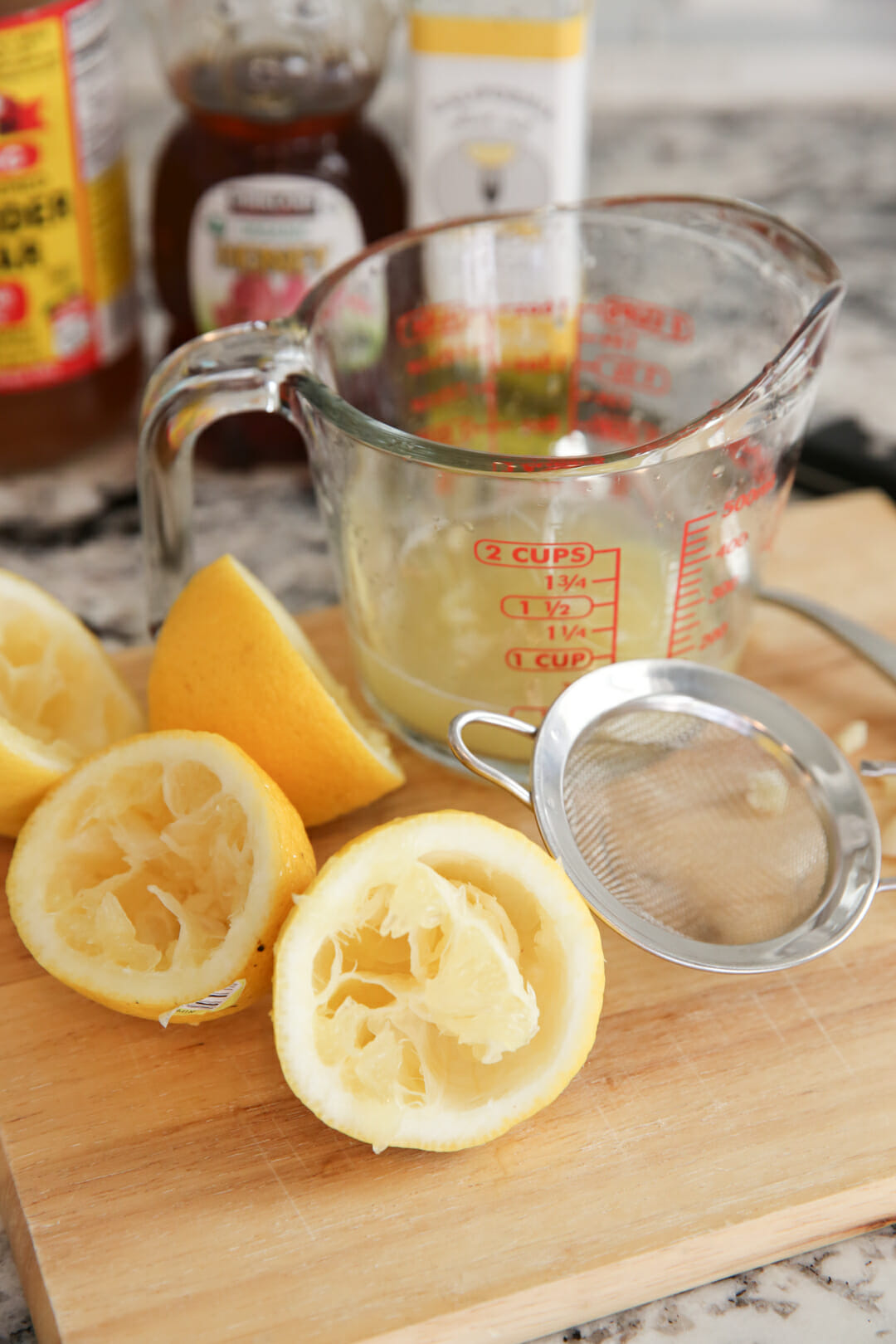 There's no added sugar in this sweet and tangy dressing, just silky honey which adds flavor along with the sweetness. You'll combine lemon and honey, along with a splash of cider vinegar, garlic, salt and pepper and a touch of mustard and then drizzle in the oil.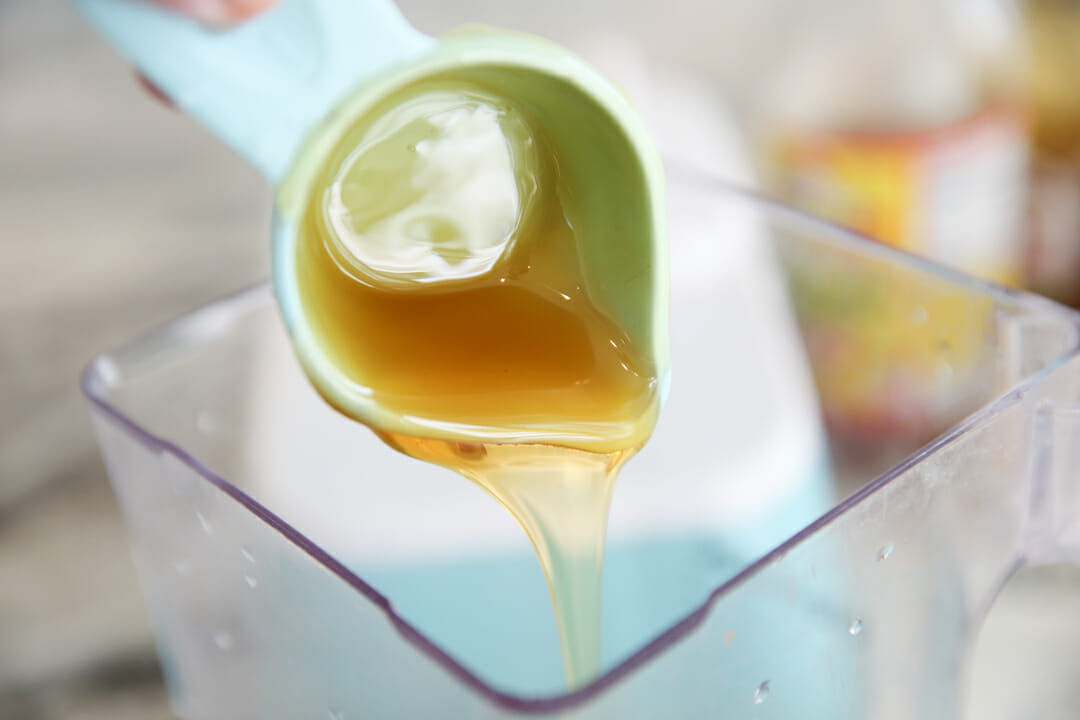 You can use any good salad oil you like. Canola is a great choice for basic dressings that really lets all the great flavors come through.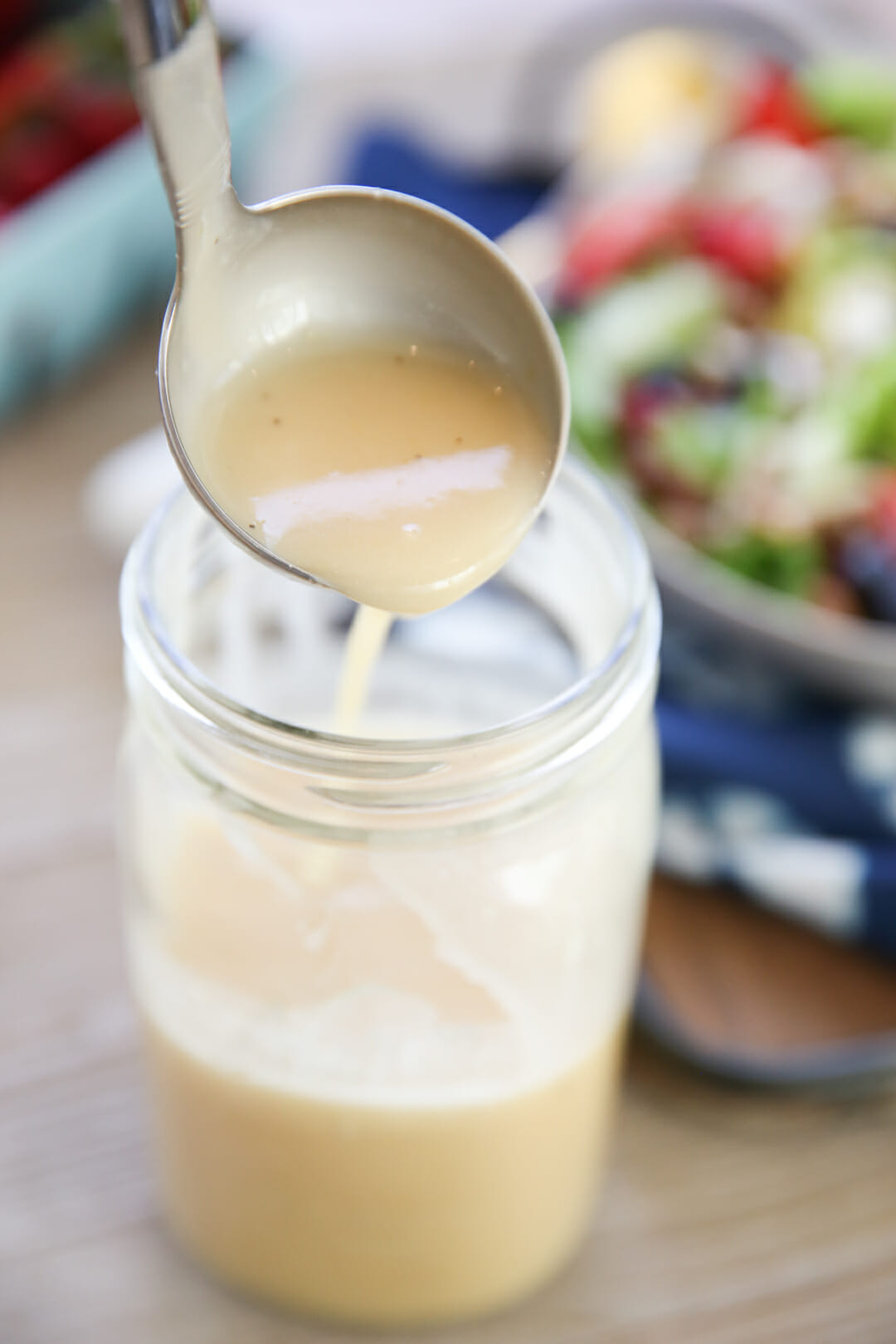 I tossed this with crunchy romaine and topped with sliced strawberries, blueberries, red onion, tangy feta, and candied pistachios.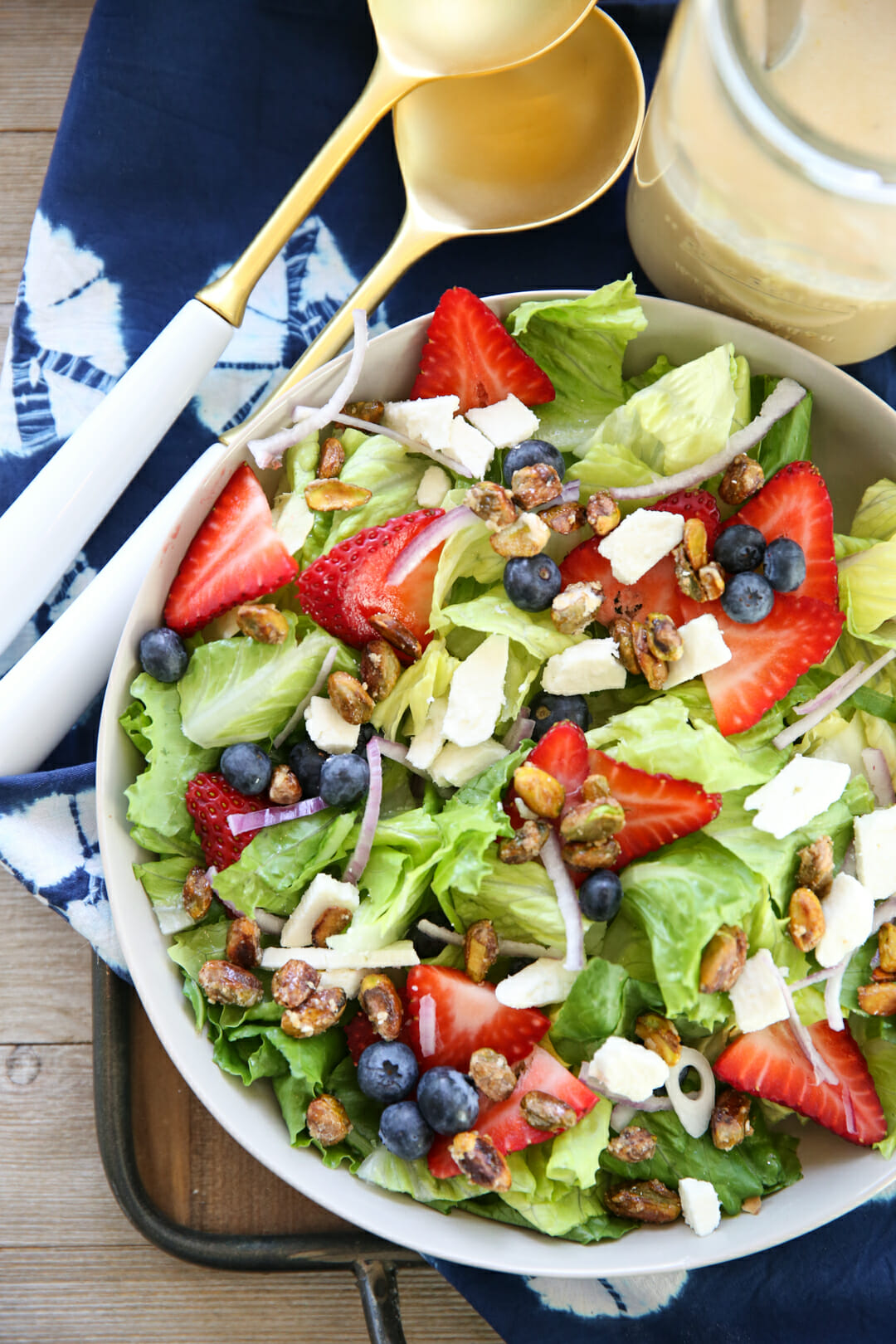 It was the perfect combination of sweet, savory, and tangy.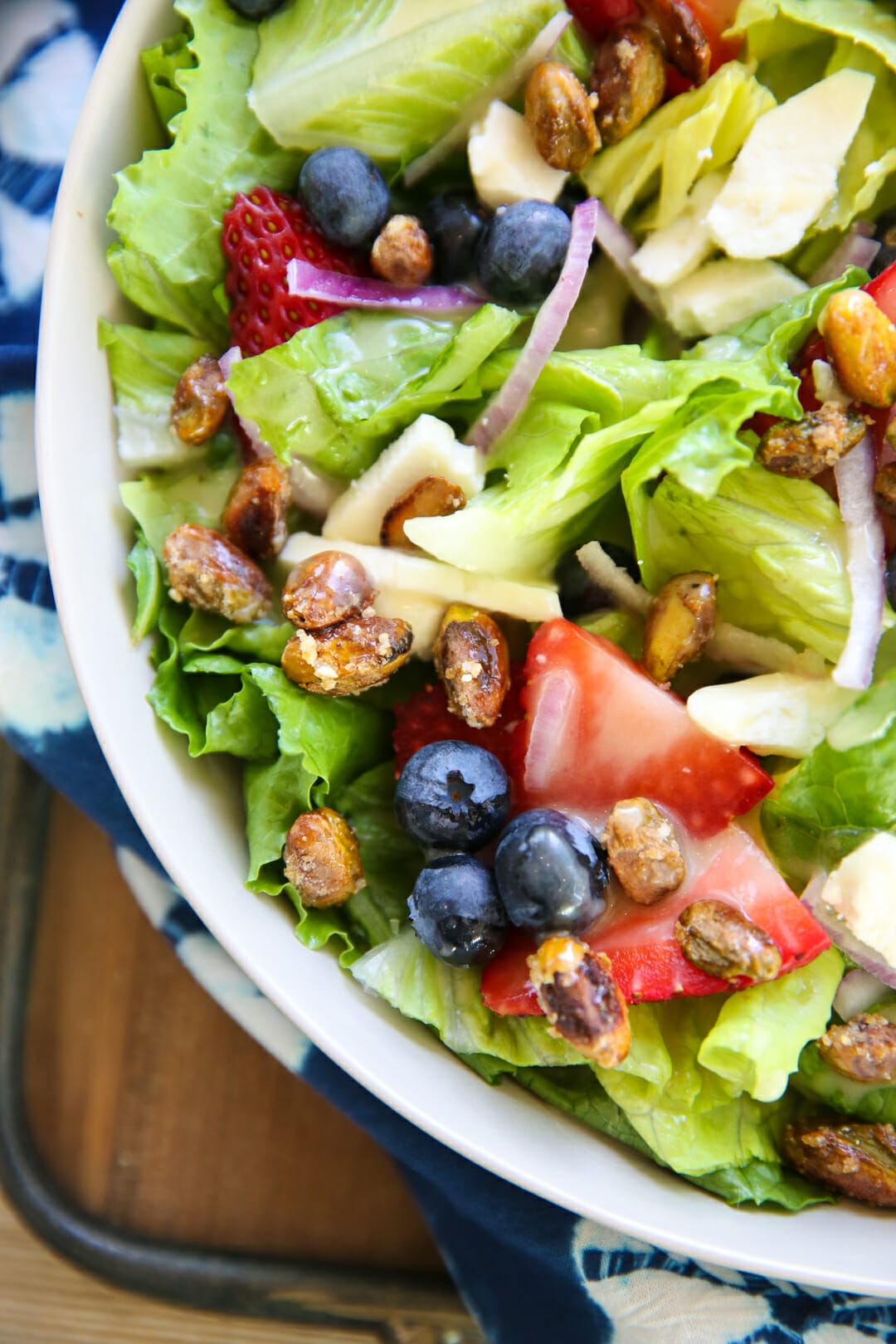 We're big fans of homemade salad dressings around here and we have a huge collection, which you can see by clicking here!
Print
---
Description
This tangy, sweet Honey Lemon Vinaigrette is perfect for spring and summer salads!
---
Zest from 1 lemon
1/4 cup fresh lemon juice
1 tablespoon apple cider vinegar (I recommend Bragg's brand)
1 teaspoon Dijon mustard
1/2 teaspoon kosher salt
1/8 teaspoon black pepper
1/4 cup honey
3/4 cup vegetable oil
---
Instructions
Combine lemon zest and juice, vinegar, mustard, salt, pepper, and honey in a blender. Blend until smooth. With blender running on low speed, slowly drizzle in oil until emulsified. Store in fridge when not in use. Yields a little over 1 cup.
---