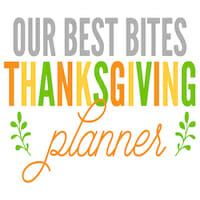 I know we haven't even quite hit Halloween yet, but Thanksgiving will be here before we know it! Growing up, Thanksgiving was my favorite holiday. I was quite a bit younger than my brother and sisters, so they had moved out and moved on by the time I got to middle school and high school, but, because it was less of a juggle with their in-laws, they would almost always come home for Thanksgiving. It was like all the fun and festivity of Christmas minus the stress.
Now that I'm an adult, I realize that planning Thanksgiving isn't exactly stress-free, but, coming up on our seventh Thanksgiving far from family, we've tried a lot of different Thanksgivings, ranging from super traditional to theme parks to just about everything in between, so I thought I'd share some of the things I've learned along the way with you guys.
It's not a terrible idea to start planning a month (or more) before Thanksgiving. Who do you want to invite? Where are you going to sit? What are you going to eat? Are you sticking  with traditional recipes or do you want to try something new?
Print out or photocopy the recipes you want to use and keep them together in a folder so they'll be easily accessible while you're cooking and you won't have to keep pulling cookbooks out or looking things up on your computer.
Make a super-organized shopping list. I'm not super great about this for regular grocery shopping, but for huge meals like this, it's a must. Have a list for warehouse stores like Costco or Sam's Club, your regular grocery store, and any local markets, bakeries, or restaurants you might be using. Organize your list by category–produce, meats, canned goods, baking aisle items, etc. That way, you can get in and out as quickly as possible (and save money along the way.)
Try to get all your shopping done by the Sunday before Thanksgiving (aside from highly perishable items.) There's nothing worse for your holiday nerves than trying to find a parking spot and then waiting in line for 30 minutes just to buy a pint of whipping cream.
Make as much as you can ahead of time. If your eating area is out of the way, you could set your table now (three guesses how long that would last at my house with three little kids). And yeah, you can't make the turkey three days before, but you can cook or prep many things and have them ready to go into the oven before the big day. Salad dressings, green bean casserole (minus the crunchy onions), stuffing, and sweet potato casserole can all be made a few days ahead of time and rolls and pies can be made the day before.
There are no rules saying you have to have a giant roasted turkey at an immaculately decorated table with everyone wearing their Sunday best, especially if that just adds stress to your life. Three years ago, we had Greek food at Disney World. Six years ago, we brined one bird and fried another one and ate dinner at card tables with other families that found themselves in Louisiana with no family nearby. The year that Thanksgiving was just weeks after my son's accident, I just couldn't deal with a turkey, so had a glazed ham and funeral potatoes. Not feeling the turkey? Just go for a meal your family feels is special-occasion-worthy–lasagna? Fondue? Gumbo? Go for it! Growing up, we had turkey sandwiches on the beach, a store-bought Thanksgiving in a hospital room when my brother was super sick, and an impromptu meal of 7-11 hot dogs when we got stuck in a blizzard. They were all memorable and amazing in their own ways, so don't feel like you need to go all out if it isn't working for one reason or another.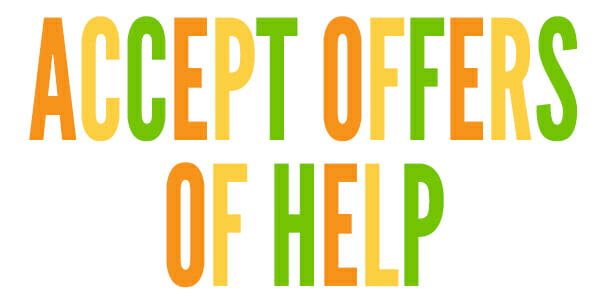 I'm terrible about this. I'm kind of a micromanager when it comes to food. But if you have kids who are big enough to help (or even make a dish themselves) or guests who offer to bring a pie or a salad or rolls or whatever, LET THEM. Not trying to be bossy or anything.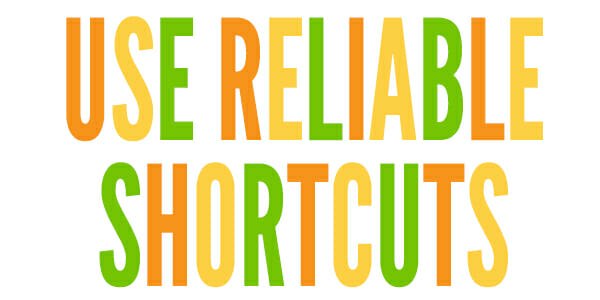 In college, I worked for a bakery/sandwich shop and we would always order their pies, cheesecakes, and rolls for Thanksgiving dinner. They were just as good (sometimes better, let's face it) than homemade, minus the mess and stress.
Along those lines, you may be dying to pull out your grandmother's china and set the table with your fanciest linens. Or you may be dying a tiny bit inside at the thought of all the extra dishes and cloth napkins that you'll want to burn when dinner is over. Whatever your style, do what works for you. And if you can't quite commit one way or another, you can totally wrap disposable knives, forks, and spoons in paper napkins, but use the fancy dishes. And for a fun, kid-friendly, washing machine-free table cover, try putting plates on white or kraft butcher paper and give guests crayons to write what they're thankful for (or just to doodle!)
Invite college students, single people or families that are far from family, or other people who might feel lonely during Thanksgiving to join you for Thanksgiving dinner. They may not take you up on it, but they'll appreciate the invitation either way. Take slices of pie to people working at gas stations, fire stations, police stations, or hospitals. Help at a homeless shelter, church, or community organization that might be feeding the hungry. There are countless big and small ways to help those who might need an extra boost during the holiday season.
To help make your planning a little easier for the big day, I've made a Thanksgiving planning printable. You might not use every little thing, but hopefully at least some of the things will help make the big day a little less crazy! Click here or click the image below to download it!
We're thrilled to be partnering with The J.M. Smucker Company this year to help feed people who don't have enough to eat this Thanksgiving. On November 2, there will be coupons for Crisco and Pillsbury products in newspapers throughout the country. For every coupon redeemed, the J.M. Smucker Company will donate the equivalent of three meals to Feeding America, up to six million meals with a minimum donation of 4.5 million meals. every $1 helps provide 10 meals secured by Feeding America on behalf of local member food banks (so $1=10 meals) It couldn't be easier, right? #EveryMealMatters