It feels like every few months there's a new trending super food and lately I've been seeing Turmeric everywhere. I can't make any claims to the many health benefits of this popular Indian spice, but I do love to cook with it! Turmeric comes from rhizome of a plant of the ginger family, and while the flavor is actually quite mild, it adds a vibrant yellow color to dishes when used in cooking. I created this rice recipe when we were developing recipes for our 2nd cook book "Savoring the Seasons". It's served with my Tandoori Chicken (which I'm going to share with you, next!) and they make a lovely pair! This Turmeric rice is simple enough to go with a variety of dishes; try it with just about any grilled meat for a step up from your normal rice game.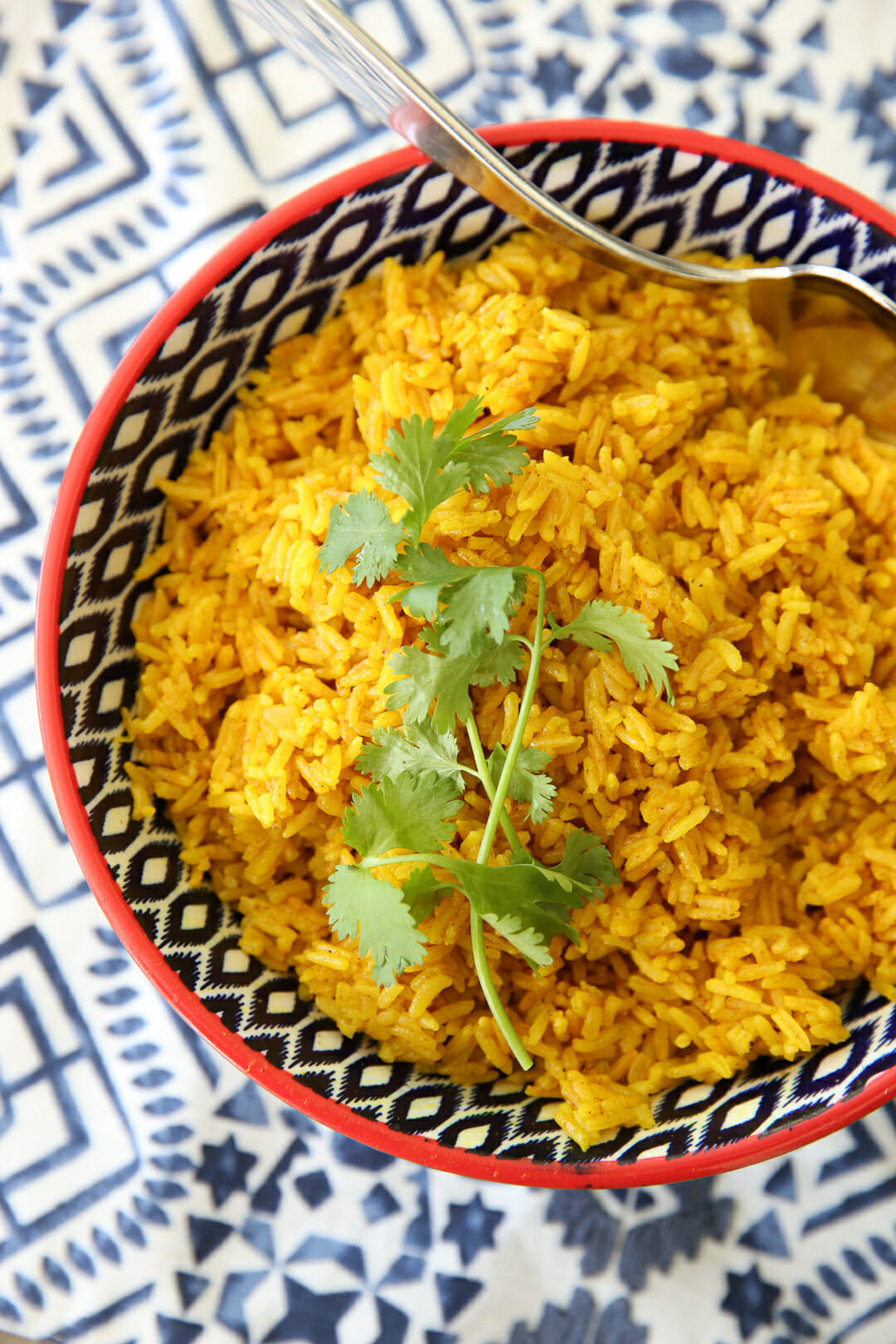 This doesn't take much longer than making normal rice, but first you'll saute some diced onion in olive oil.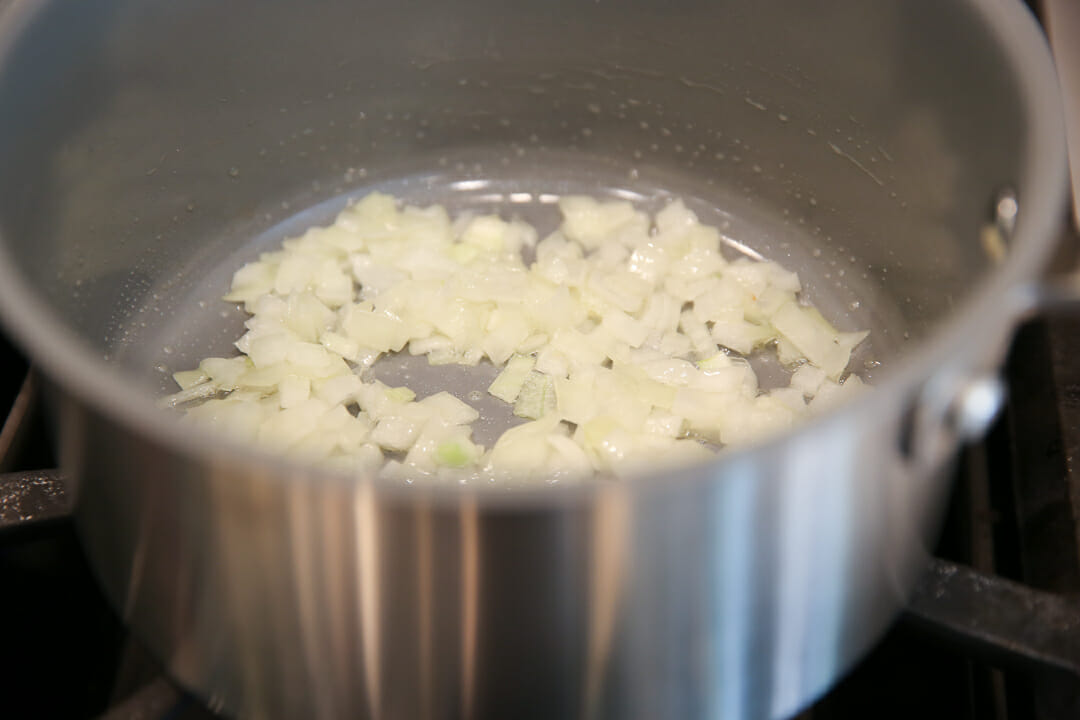 The two spices we're putting in here are turmeric and curry powder.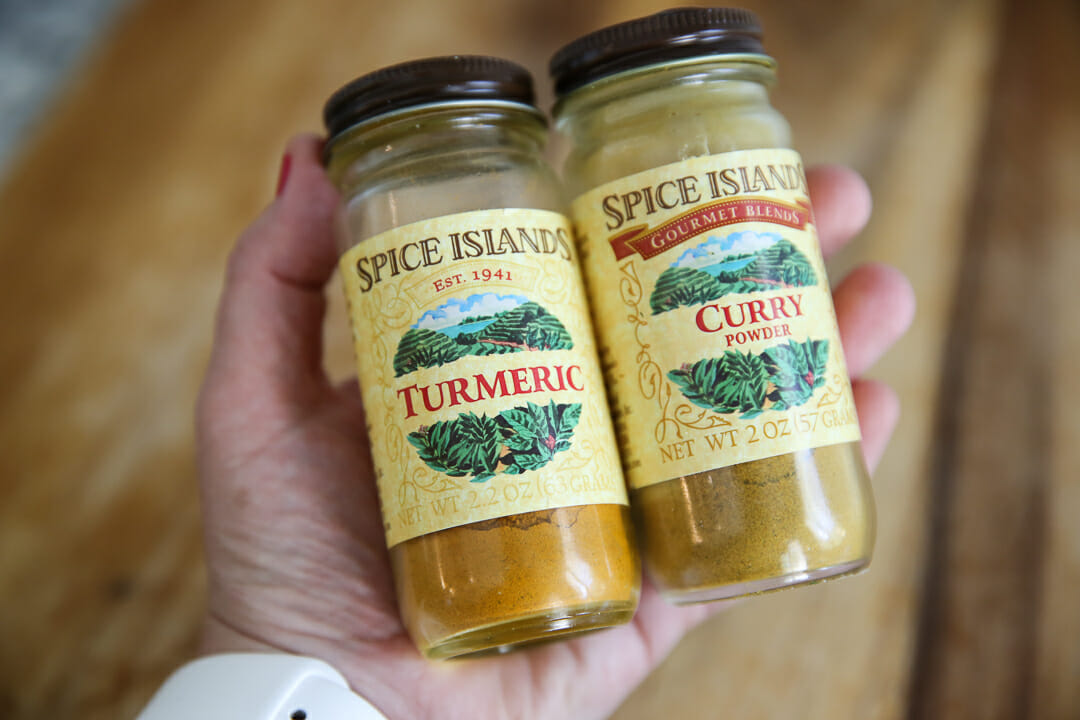 You'll add those right to the pot with the onion and stir them around for a bit. Both the heat and the oil will enhance the flavor and bring out all the goodness in those spices. Then you can add broth and rice right to the pan and finish cooking just as usual.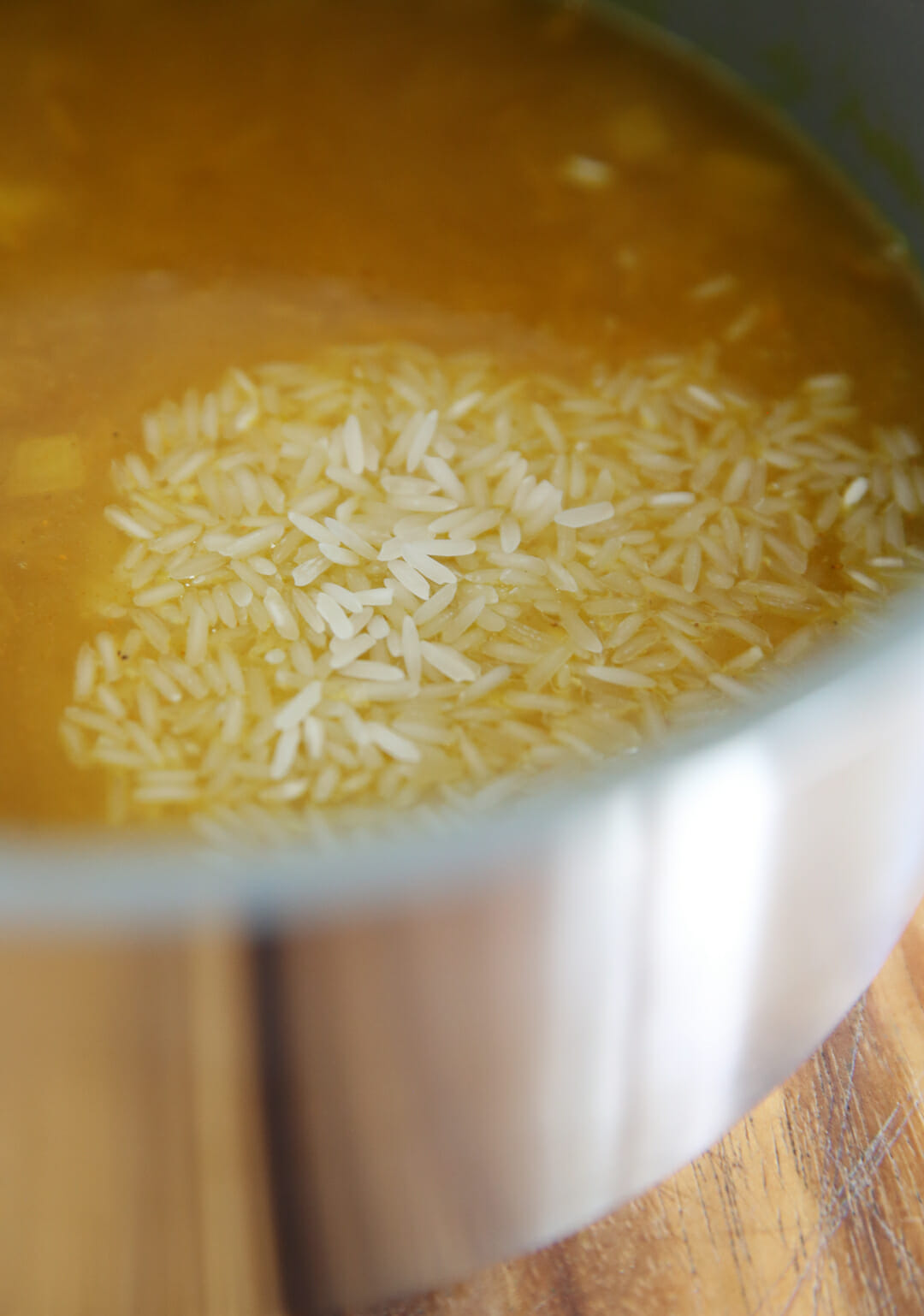 The result is a vibrant, flavorful rice dish that looks as good as it tastes!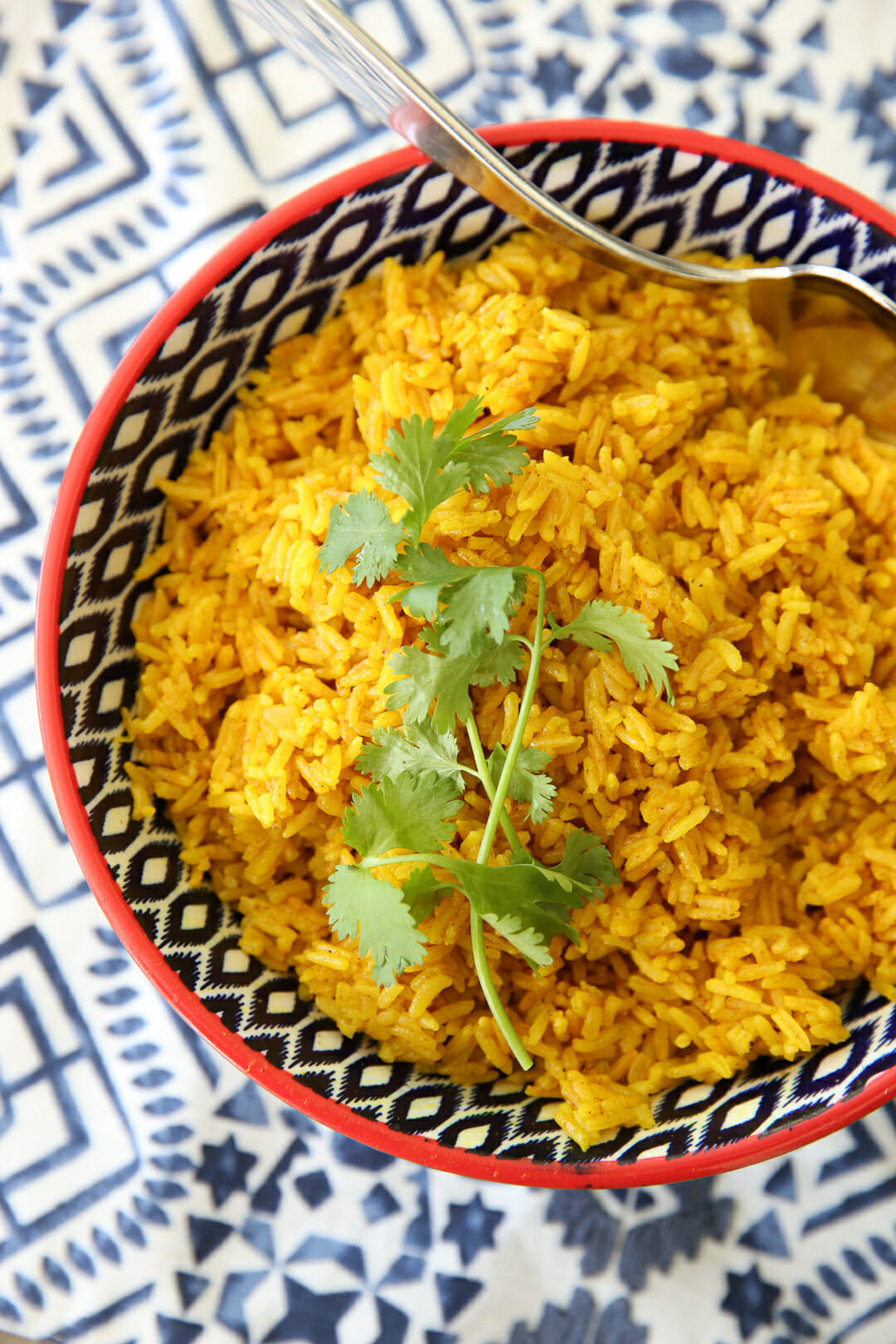 I suspect many of you will inquire about cooking this in the pressure cooker. I prefer to cook rice in a pan on the stove top because when it comes down to it, it takes just about the same amount of time. While rice cooks very quickly in a pressure cooker, the heating up and then coming down from pressure takes as long as it does on a stove top and I prefer the texture of traditionally cooked rice. That being said, if you'd like to cook it in a pressure cooker, simply use the saute function to cook the onions as the recipe states and then use a 1: 1.25 ratio of rice to liquid and cook for 4 minutes on high pressure. Let pressure naturally release for 10 minutes and then release the rest and open lid.
Print
---
Description
An easy, savory rice recipe infused with healthy turmeric. Pairs beautifully with grilled chicken, lamb, and beef. This recipe is for just 1 cup of rice, feel free to double for a larger batch.
---
2 teaspoons olive oil
1/4 cup diced onion
1 teaspoon ground turmeric
1/2 teaspoon curry powder
2 cups chicken broth
1 cup Jasmine rice
kosher salt
---
Instructions
Heat medium-sized pot with lid on stove top. Add oil and onion and cook until onion is tender, about 3 minutes. Add turmeric and curry powder and stir to heat and distribute for 15-30 seconds. Add broth and bring to a boil, add rice. Reduce heat to a simmer. Cover pot and cook for 20 minutes, covered the entire time. Remove from heat, fluff with a fork and add salt to taste before serving.
---