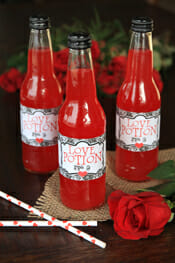 I know Valentine's Day is literally right around the corner, but I thought I'd share something I made for myself today in case anyone else finds themselves in need of something similar.  I volunteered to bring drinks for my son's class party and instantly had visions of mini strawberry italian sodas, or a berry smoothie bar, or ooh ooh, dry ice for some serious legit love potion.  Then I woke up and got real in the juice aisle at Walmart and grabbed a couple 12 packs of Hawaiian punch.  What can I say, I dream big and perform low. Also, it's for first-graders.  Can you tell I have a habit of over-thinking things?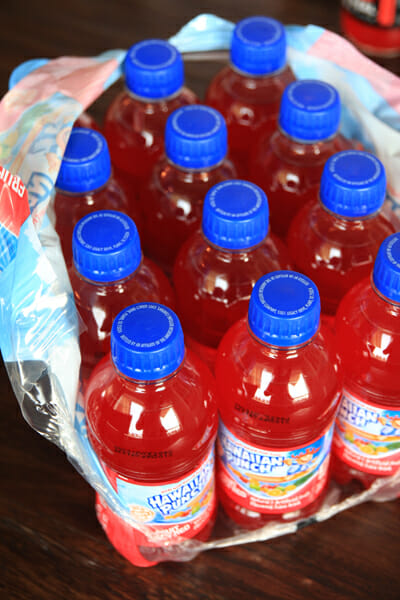 That being said, I wanted to do something fun, so I made a quick label.

I didn't even take the original labels off the juice bottles, this is as easy as cutting and taping them right on.  Boo-yah.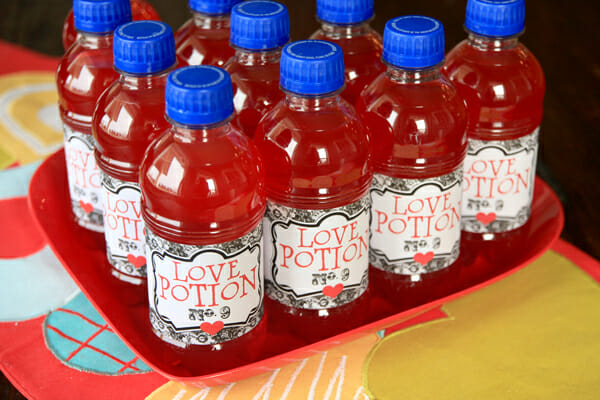 These labels will cover most little mini bottles of juice (I'm using the 10 ounce ones) and bottled soda as well.  It would also fit a water bottle if you want to go that route.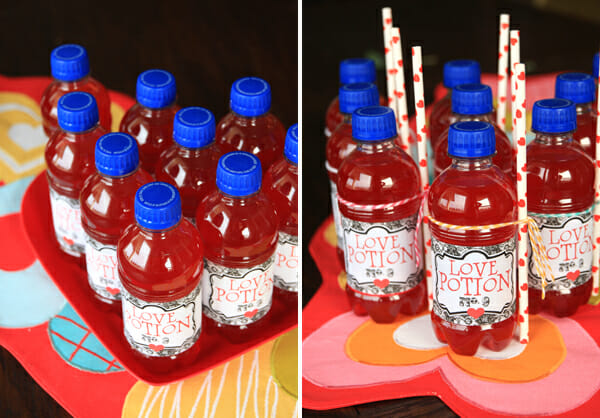 For the kiddos, I tied on a cute paper straw with some twine.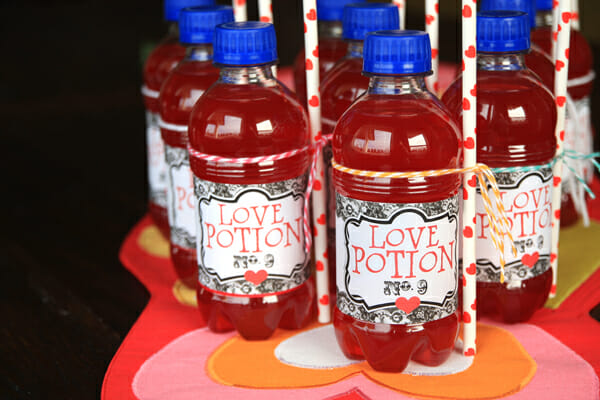 If you don't have a class party to cater, just make them at home for Valentine's Day dinner; if you have kiddos they'll love it!  Super duper quick and easy.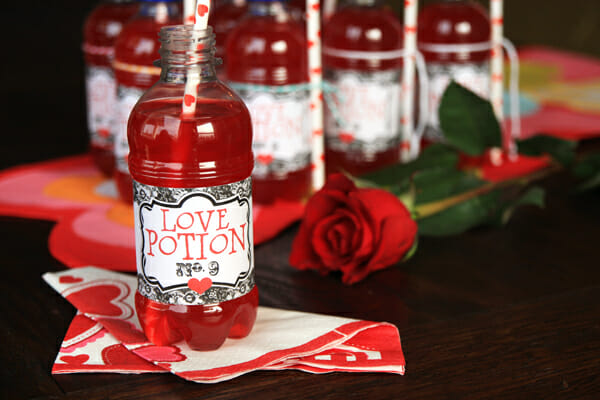 And it would be a totally fun surprise to pull out of a lunch box.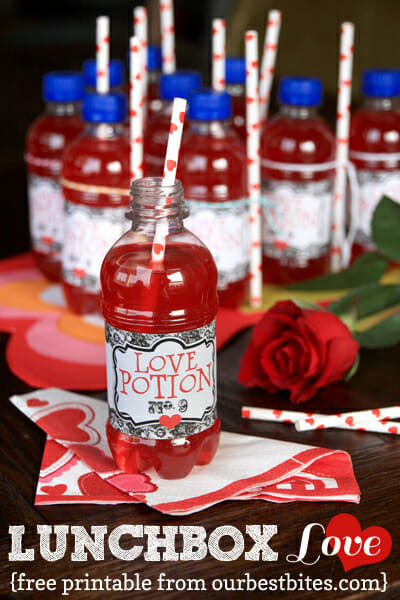 For a grown-up version, grab your favorite bottled soda.  You can find Jones sodas in pretty much every regular grocery store, and I love the selection of vintage bottled sodas at World Market.  Kick back, and lock eyes with someone you love (or want to love, ha!)
CLICK HERE to Download the Free Printable. 
And please excuse the lame file that only has 2 labels on it at a time.  I'm having some technical difficulties that are preventing me from compressing the file to upload it to our site.  I'm going to keep working on it and if I can fix my file and squeeze 4 to a sheet I will!
Lastly, can we ask a favor from you? 

We've been nominated for an award from Parents Magazine, and we didn't even know voting was live, so we need your help!  If you love Our Best Bites we'd love it if you could vote for us in the category of "Blog Most Likely to Wow You with Photos or Video."  We hope we wow you!